My tween has been having so much fun at camps this summer, I just had to share this clever craft she came home with recently. I always love the thought of upcycling something, and this craft takes what would normally be considered "junk" to another level. Check out the video on how she crafted her junk puppet, and get inspired to make your own. This would make a fun afternoon or weekend craft, and the best part it is functional as a fun homemade marionette.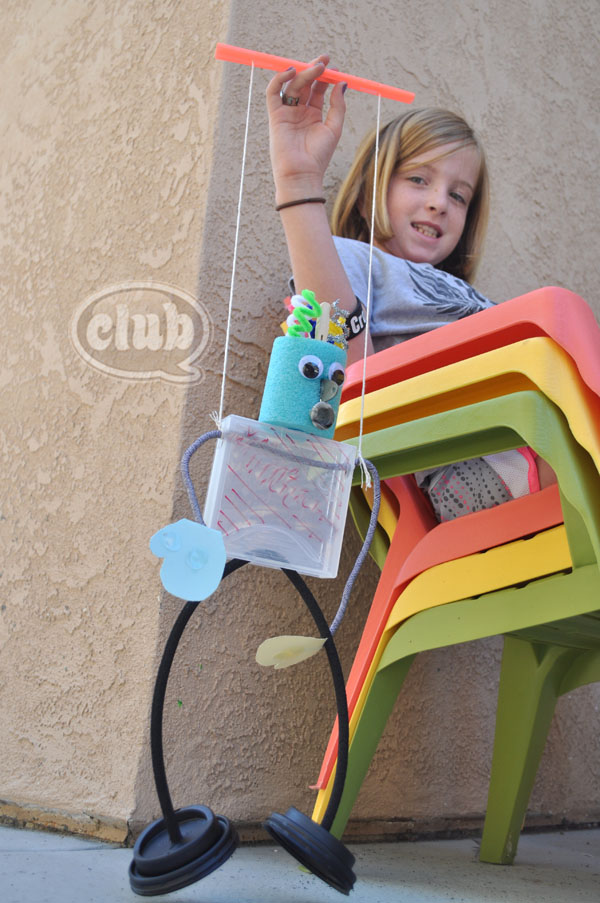 My tween had so much fun making her "junk puppet" at camp, she came home and made herself another one! With a plastic container for the body, cut pool noodle for the head with googly eyes, tootsie pops for the arms and legs, and shredded gift paper for the hair and inside of the body, this puppet was ready to go. We attached string through the body and through two taped straws to complete the fancy homemade puppet. The glue gun was our friend when attaching the pieces together to form the puppet. = )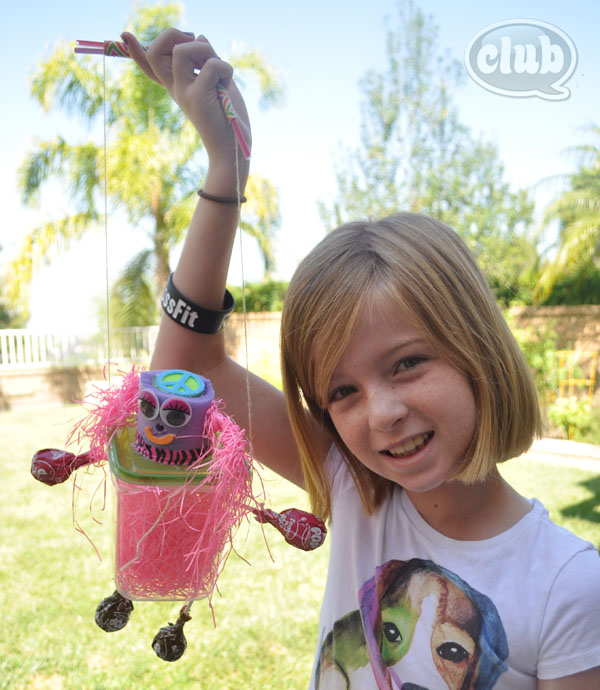 Hope you are all having a fun summer! Happy crafting!
If you liked this post, and want more, you can subscribe to be on our mailing list here.