Yep, baby onesies turned flowers. One of my favorite baby shower gifts has been a cupcake onesies gift box. And when my neighbor announced she was pregnant and having another boy, I wanted to make one for her too, but with a little twist.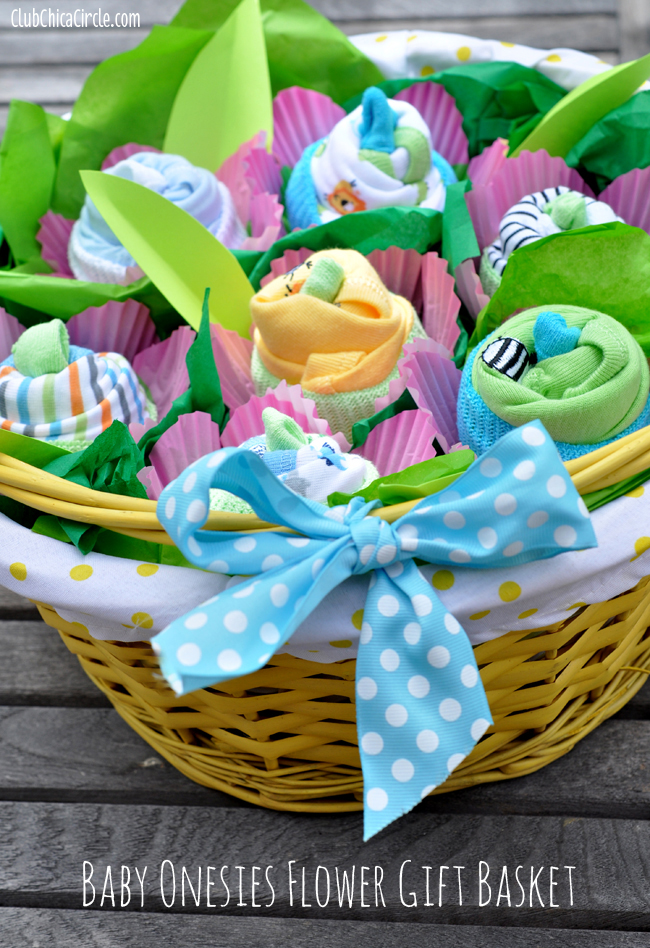 I think because Spring is here and the flowers are blooming, I thought maybe I could turn my cupcake onesies into a cute Spring flower basket.
I rolled them just like I did my cupcake gift boxes. If you missed my original post and tutorial for this go here.
But this time I arranged them in a basket with cut paper leaves and fun flower cupcake liners.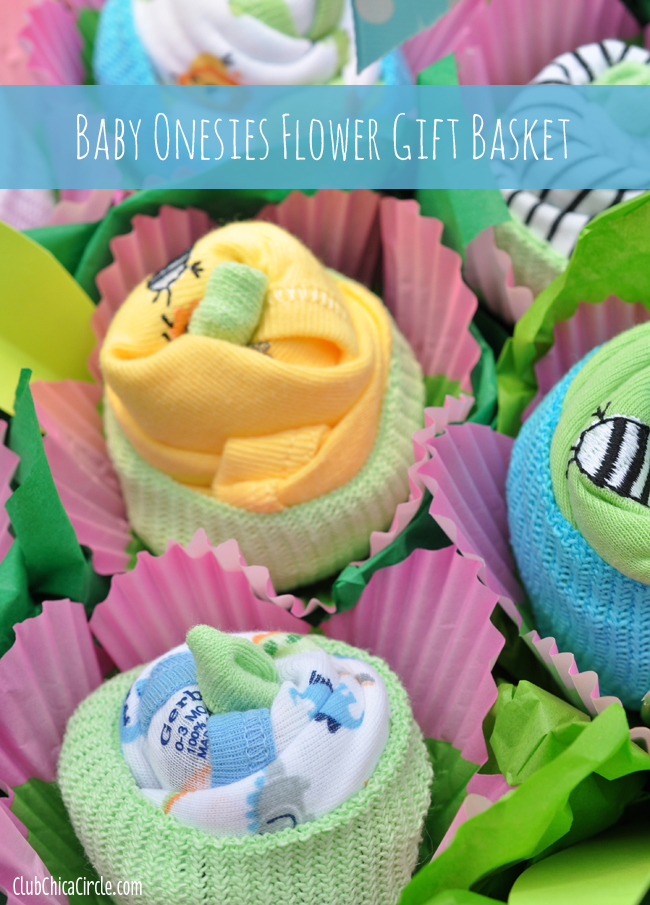 In the cupcake onesies gift boxes, I usually roll up 4 baby onesies with 2 pairs of socks, place them in cupcake liners and decorative wraps and package them up in a cute cupcake gift box.

This time, I turned them into flowers but using the same basic technique.
I used a cute basket and flower cupcake liners that I found at my local Michaels.
Wiltons makes these darling flower cupcake baking cups in a variety of colors. I turned them inside out so that the colorful flower petals showed on the outside of my baby onesie rolls.
I also cut out some quick leaves from bright green cardstock paper. I cut a simple eyeball shape, and then folded my paper leaves in half.

In my basket, I filled the bottom with green tissue paper and then arranged the flower cupcake liners with a baby onesie roll in the center of each. I slid in my cut paper leaves randomly and added a pretty bow to the basket.
That's it!
Once you have the baby onesie roll down, the rest is just assembling. And I can roll a cupcake onesie roll in seconds now. I usually do one sock per onesie, but you can easily include two socks in the middle.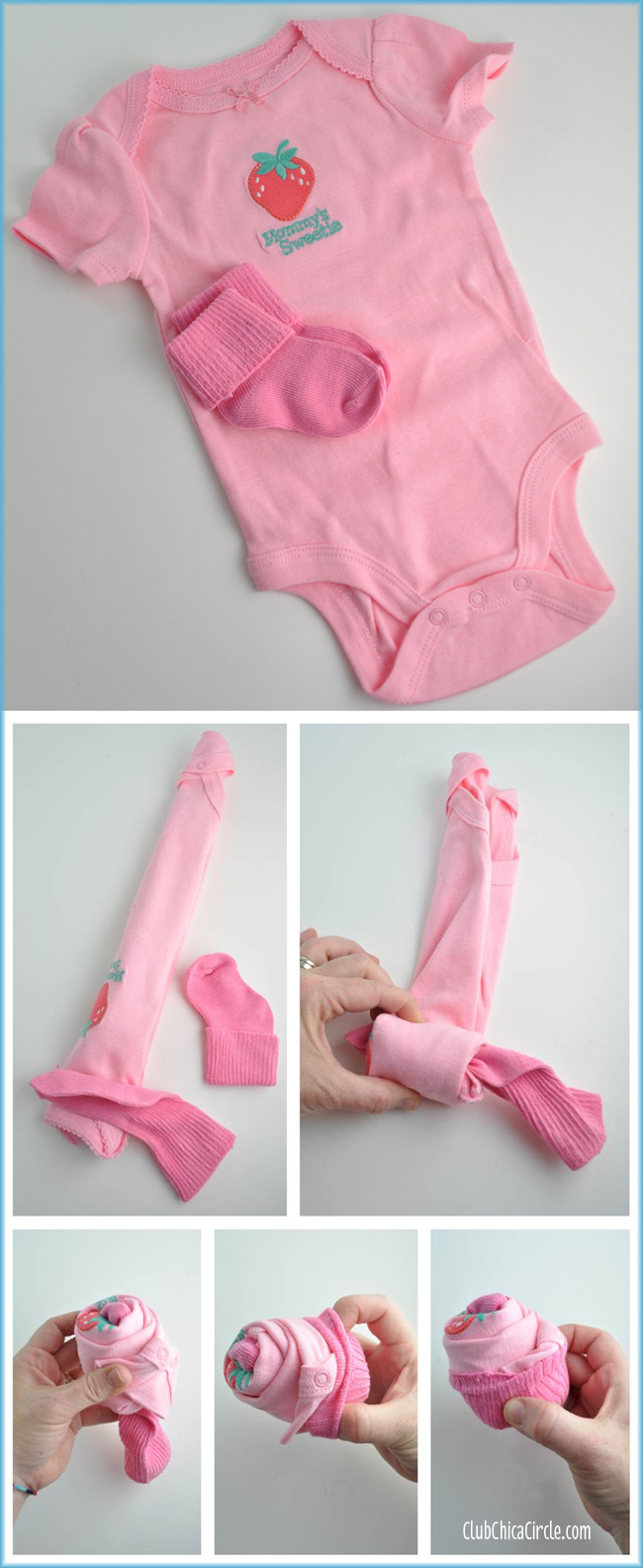 The trick is to have a little of the top of the sock peek out the tip and then use the bottom of the sock to hold the whole roll together.
Easy peasy.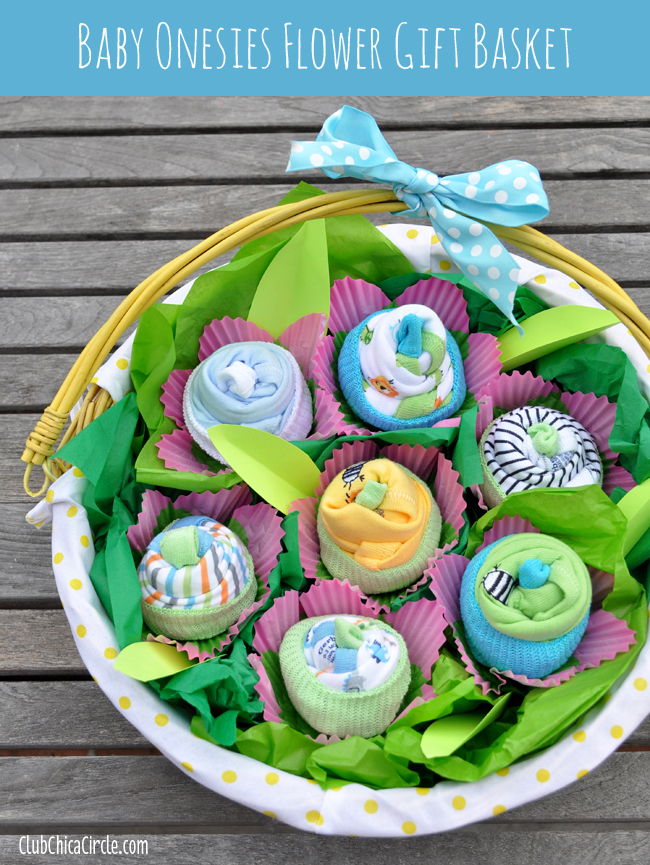 So cute!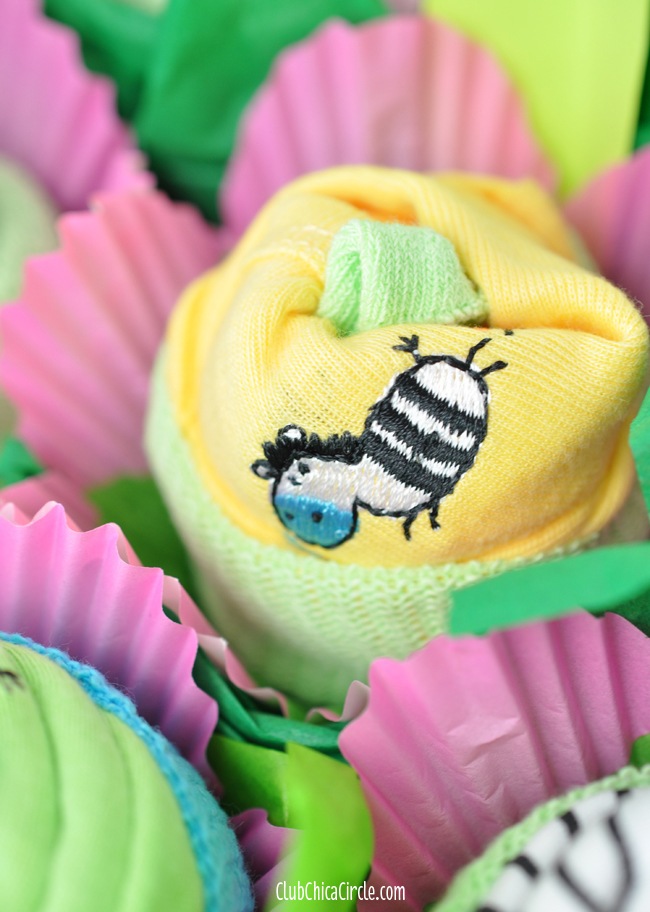 You can let the little designs on the front of the onesies show on your roll or roll it in a way to tuck it in.
I love how it looks with solid colored and patterned baby onesies.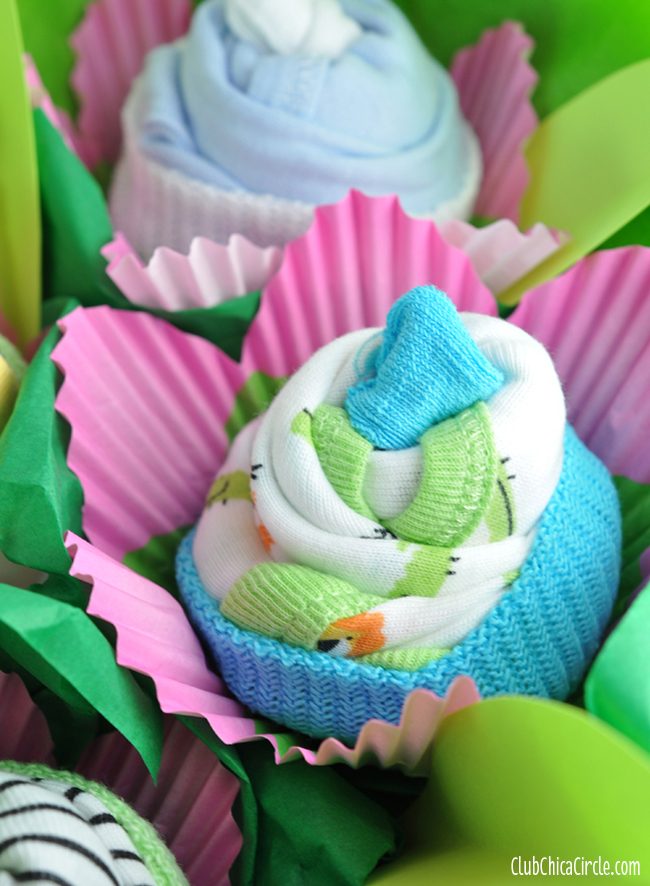 I can't wait to give our neighbor her gift basket!
Happy Crafting!
If you liked this post, and want more, you can subscribe to be on our mailing list here, and make sure to get your free Cupcake Toppers Printables for Every Occasion.

Feeling social? Follow ChicaCircle on Facebook or Twitter, and follow me on Pinterest or Instagram.