Are you looking for the perfect weekend outdoor craft for kids and adults of all ages! While the weather is still warm enough, try this great art project and outdoor weekend craft. We love drawing and painting with chalk, but this craft lets you "bottle it up" and keep it forever. You can buy colored sand, and chances are you or your child has made something like this before, but the beauty of this craft, is that you can make your own colorful chalk layers with salt! Yes, just your average household salt. So get out your sidewalk chalks (or you can use colored pastels), gather some recycled plastic or glass bottles or vases, some paper and your imagination. I would also suggest having kids wear an apron or an old shirt. It can get messy, but that's part of the fun too, right?
My tween demonstrates this easy craft technique in this fun DIY video below.

If you can believe it, I filmed this last summer, and we have used this technique in so many ways over the year. I planned a group event with her girl scout troop where we filled plastic ornaments with the colored salt. And we have had many friends over, and when they are looking for a great boredom buster weekend craft, this is definitely an easy one to set up and keep them busy for hours. Her and a friend recently filled a couple bottles and we stuck flowers in them and gave them as back-to-school teacher's gifts.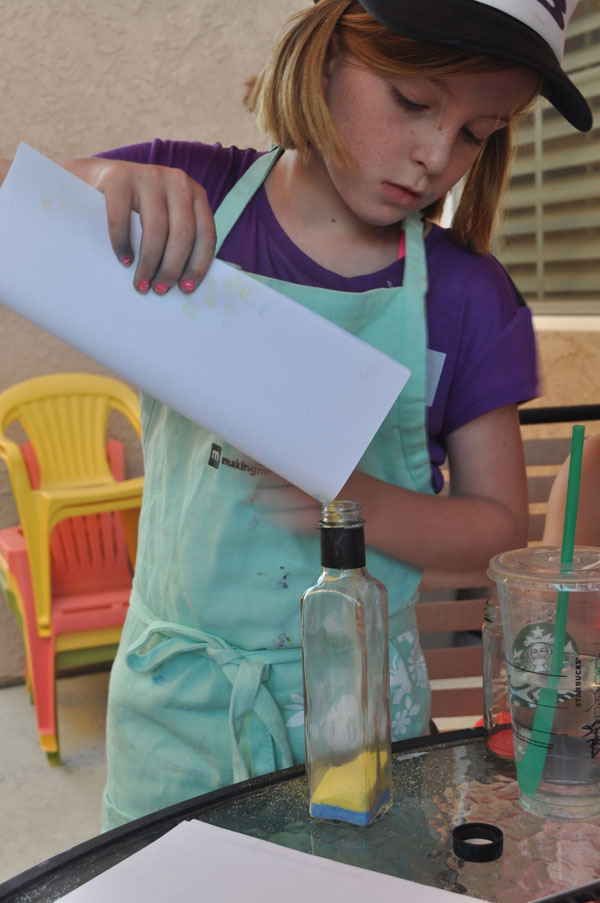 Here is the step-by-step in pictures: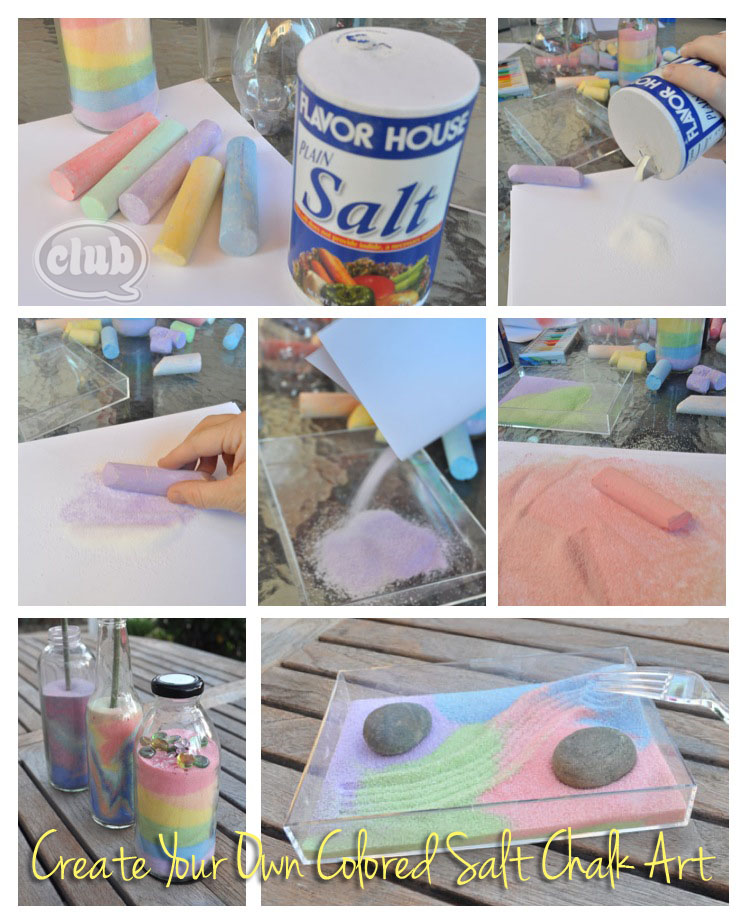 In 3 easy steps you can make your won rainbow of colors to fill in a plastic or glass container.
Start by pouring some salt onto paper
Using the side of your chalk, rub back and forth onto the salt. The texture of the salt is course enough to rub off and get colored by the chalk. Rub until you get the desired shade of color.
Then fold the paper lengthwise and slowly pour into your container. Repeat with your colors of choice and create your own colored layers or swirls of color.
They look great in vases or recycled bottles.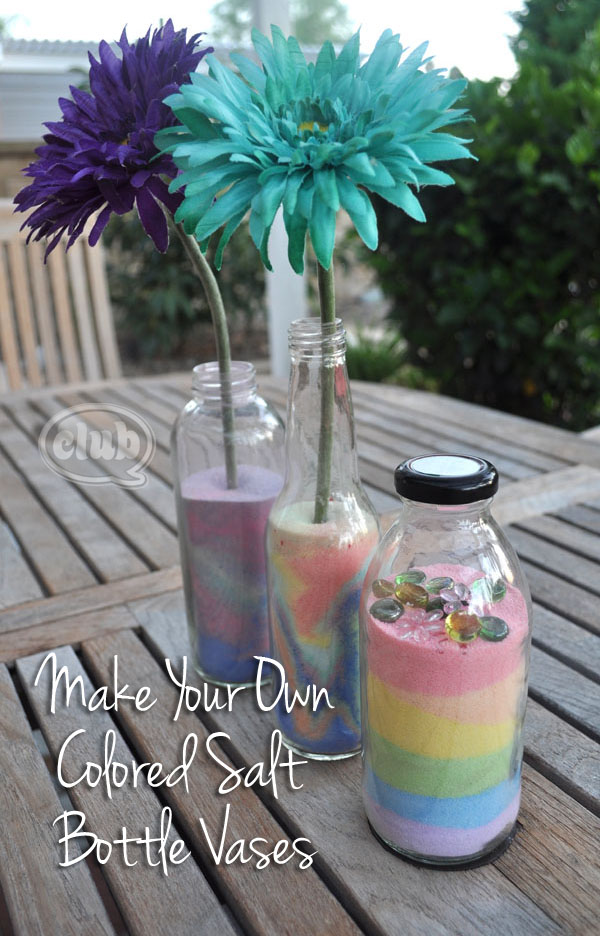 I personally loved making this colored salt chalk art zen garden! I used a plastic frame, and took out the paper insert and used it as a well for my colorful zen garden. Add some pretty round rocks, and use a plastic fork to draw designs in the sand.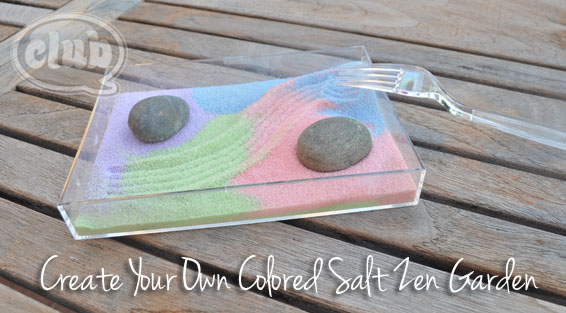 My tween took my zen garden and "blinged it up" with buttons and pom poms and now it sits on her homework desk. Looks like it's time to make a new one for my desk. = )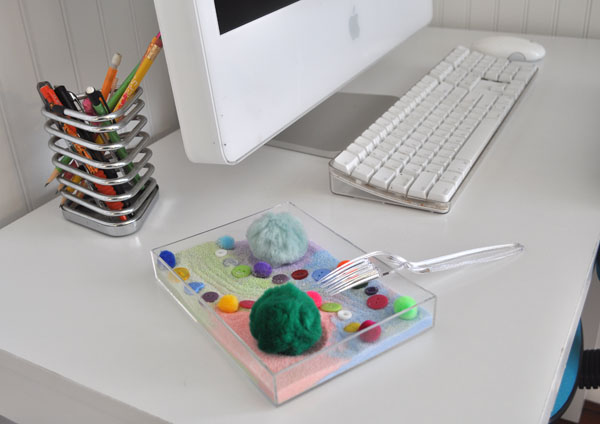 What colorful sand chalk art creations will you create? Try this fun craft this weekend.
Happy Crafting!
If you liked this post, and want more, you can subscribe to be on our mailing list here.