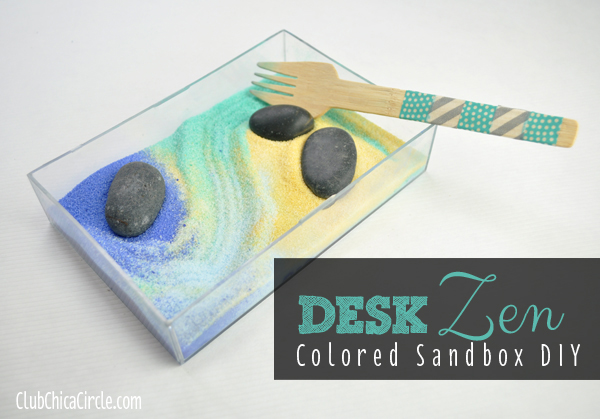 Looking for a unique homemade gift idea? Try making this Desk Zen Kit.
Starting with the basic supplies of a 5″ x 7″ shadowbox frame, small empty containers, bamboo fork, and small polished rocks, you can create your ZEN and gift it to a friend. This would also make a really fun teacher gift idea for back to school!
I recently signed on as a contributor to a fun new crafty site that just launched, My Crafty Spot. I'm so excited to help with this launch of this crafty idea site.
Check out the full DIY and crafty tutorial here on My Crafty Spot.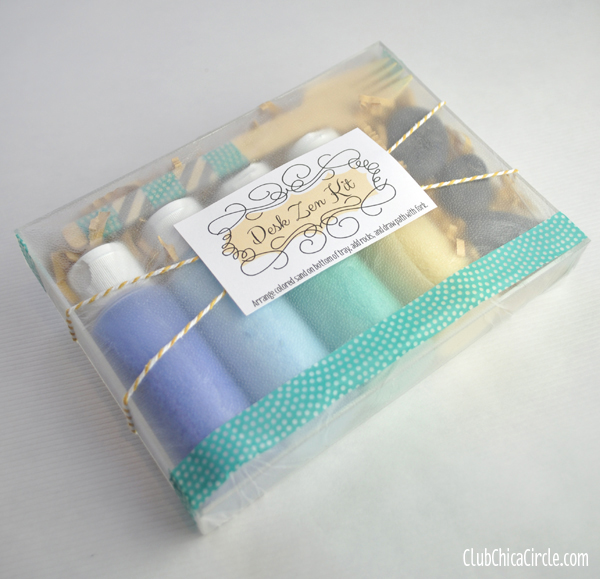 Learn how to make and package up this kit for someone special.
Enjoy and happy crafting!
If you liked this post, and want more, you can subscribe to be on our mailing list here.
Feeling social? Follow ChicaCircle on Facebook or Twitter, and follow me on Pinterest or Instagram.