Grandma's are Mom's with Frosting! Isn't that the truth.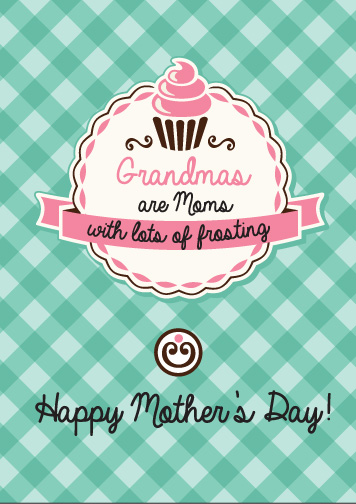 This Mother's Day is a little bittersweet for me this year. We lost one of our beloved Grandma's a few months ago. I still get the urge to pick up the phone on Sunday's to call her and update her on all the cool things going on in her granddaughter's life. Sundays were our day to catch up and stay in touch. She lived in the Midwest, and hadn't been able to come out and visit for quite some time because of health issues. Her spirit was so bright and colorful. One of my favorite memories is when she took my girl shopping at her local Justice store. They had a blast trying on some of the sassiest things. I think she is rockin' the pink fuzzy hat, don't you?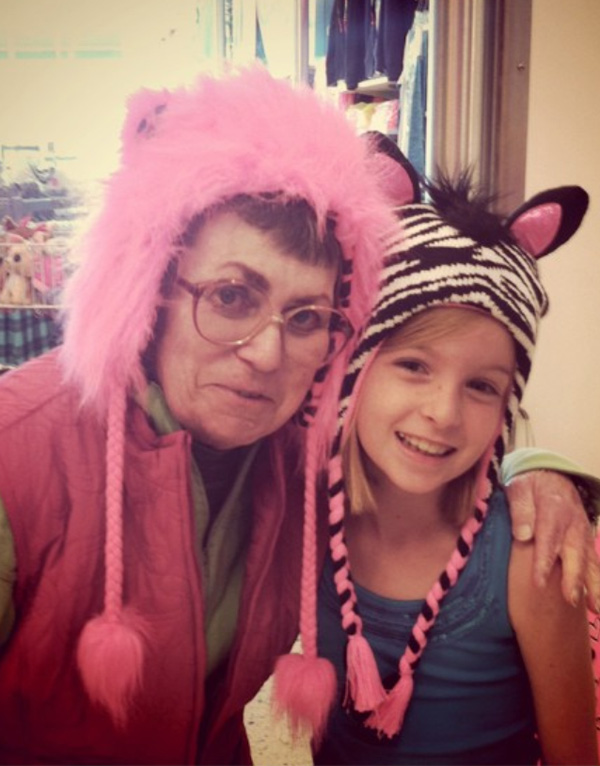 I'm thankful for everything she did for my daughter and myself. Grandma Jule, you are missed every single day!
Today's post is making sure the Grandmas out there are represented this Mother's Day. Becoming a mother is one of the most rewarding and challenging things I can ever fathom. And I think becoming a grandmother is when it becomes really fun. I can see the joy my Mother gets from being a playful and loving Grandma to her grandchildren. Now she gets to play with the kids without the pressure of trying to raise them. There is a special bond between grandchild and grandmother, for sure.
Here is a fun and easy homemade gift idea for Grandmas this Mother's Day.
I created a printable that can easily be cut out and put into a 5″x 7″ frame.
Grab your free printable here:
Mother's Day Free Printable for Grandma
Print it out onto white cardstock paper, trim out with paper cutter, scissors, or an X-ACTO knife and place into an empty 5″ x 7″ frame.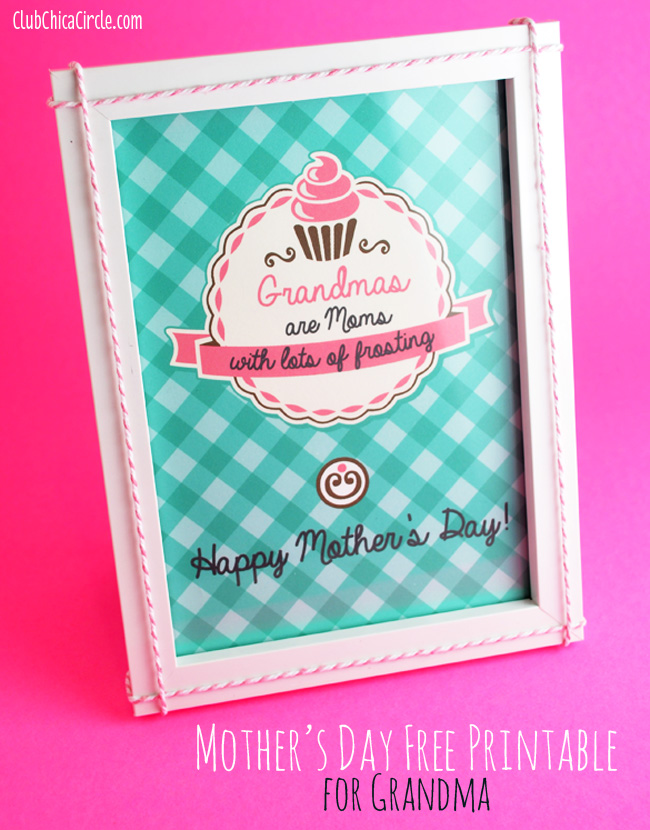 For a little extra flair, decorate or personalize the frame. I added some cute pink and white baker's twine around the edges of mine.
It think this would make a great gift idea paired with a yummy cupcake for Grandma to enjoy.
Looking for another great printable gift idea? Make this "Best Grandma Ever" medal with free printable and DIY included.
And, remember to give all of the Grandmas in your world an extra hug from me.
Happy Crafting, and Happy Mother's Day to all of the mothers and grandmothers out there.
If you liked this post, and want more, you can subscribe to be on our mailing list here.
Feeling social? Follow ChicaCircle on Facebook or Twitter, and follow me on Pinterest or Instagram.