"Can we go to Starbucks?" -my tween
"Why?" – me
"Because I want a yummy chai tea" – my tween
I'm not really sure how my daughter discovered the taste of chai tea – but I wanted to create our own Starbucks tea hack at home. Plus, I wanted to figure out how to get the warm comfort of a chai tea without the caffeine.
For those of you unfamiliar with chai tea, it's an ancient drink in many cultures, based on black tea, spices, sweetener and milk. The black tea and the spices are the foundation for a soothing chai tea – but you can adjust any of the ingredients to suit your personal taste.
My daughter, who loves to cook, prepared a large batch of chai tea mix to have ready as a mix-in whenever she craves chai tea. One of our twins also joined in the fun: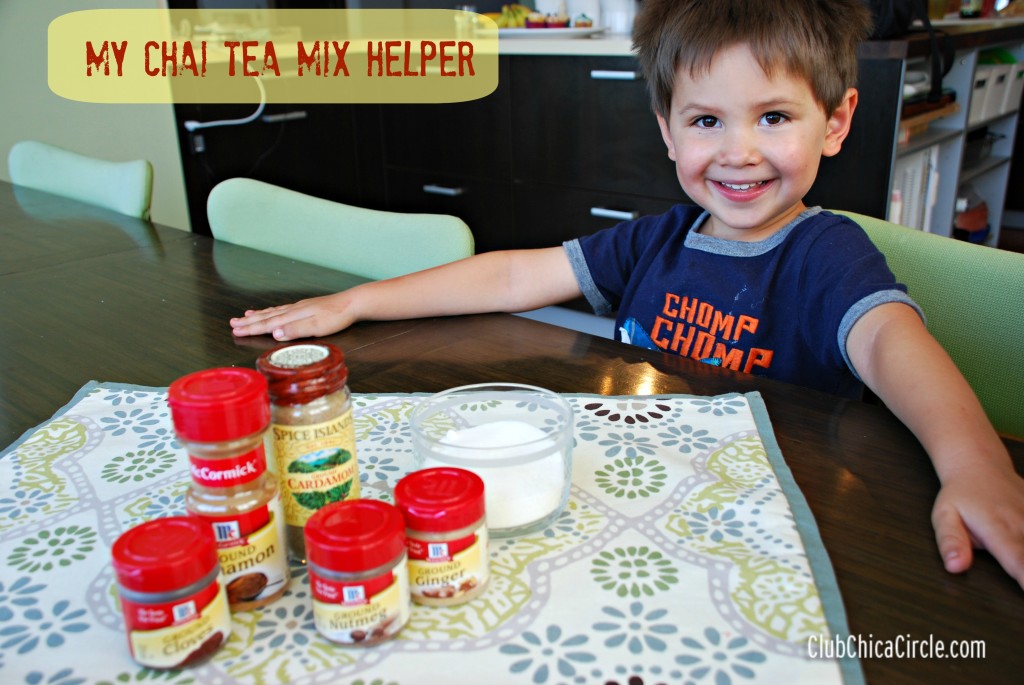 Quick Fix – Chai Tea Mix Recipe (Make Ahead Batch)
2 cups white sugar

2 teaspoons ground ginger
2 teaspoons ground cinnamon
1 teaspoon ground cloves
1 teaspoon ground cardamon
1 teaspoon nutmeg
Mix together ingredients and store in a secure container until ready to use.  Stir 1 -3 teaspoons of the mix into a cup of black tea (based on personal taste).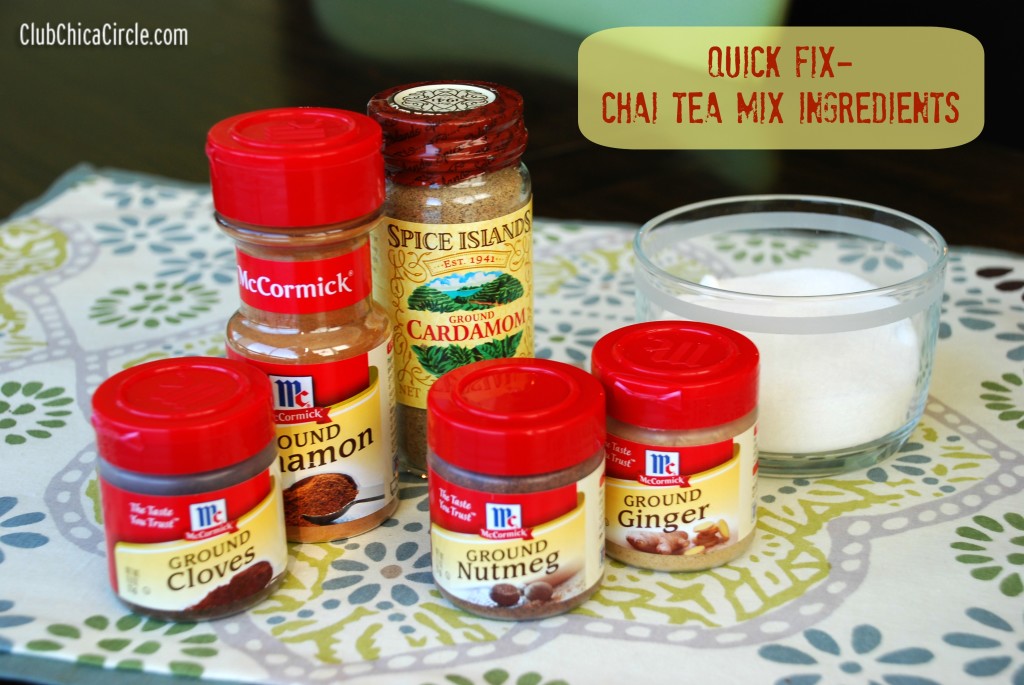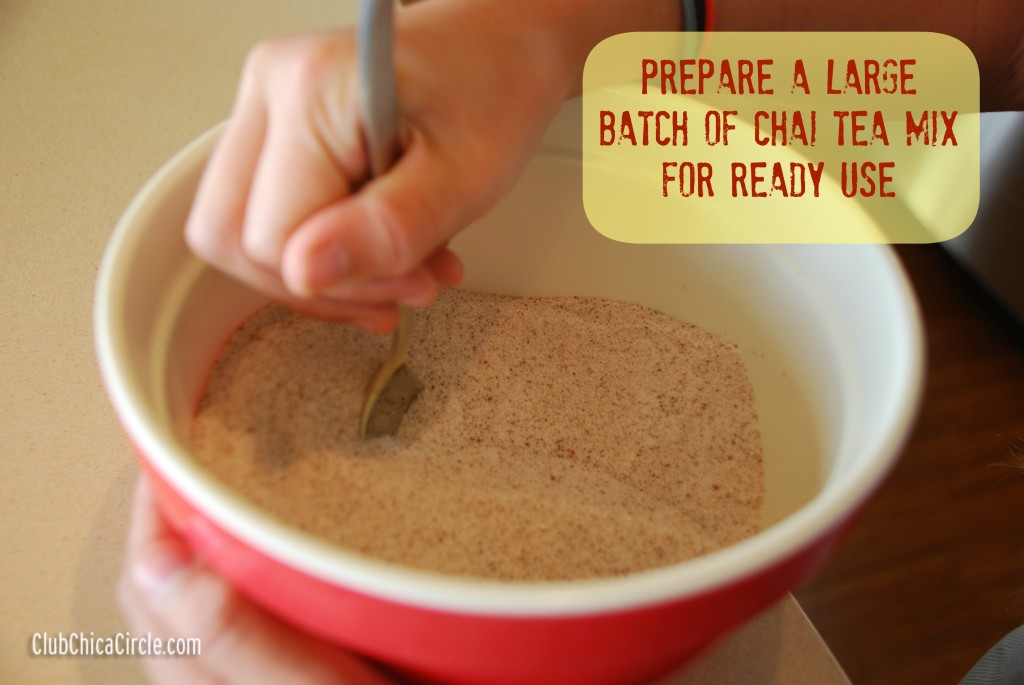 Chai Tea Preparation
Brew a cup of black tea.  We used one decaffeinated black tea bag/cup and steeped for 2-3 minutes in hot water.
Stir 1 -3 teaspoons of the Quick Fix-Chai Tea Mix (recipe above) into the cup of black tea (adjust amount based on personal taste)
Stir in milk to taste (1/8 to 1/4 cup). Heavier milk or cream is typical – but we used skim milk
Enjoy hot or pour over ice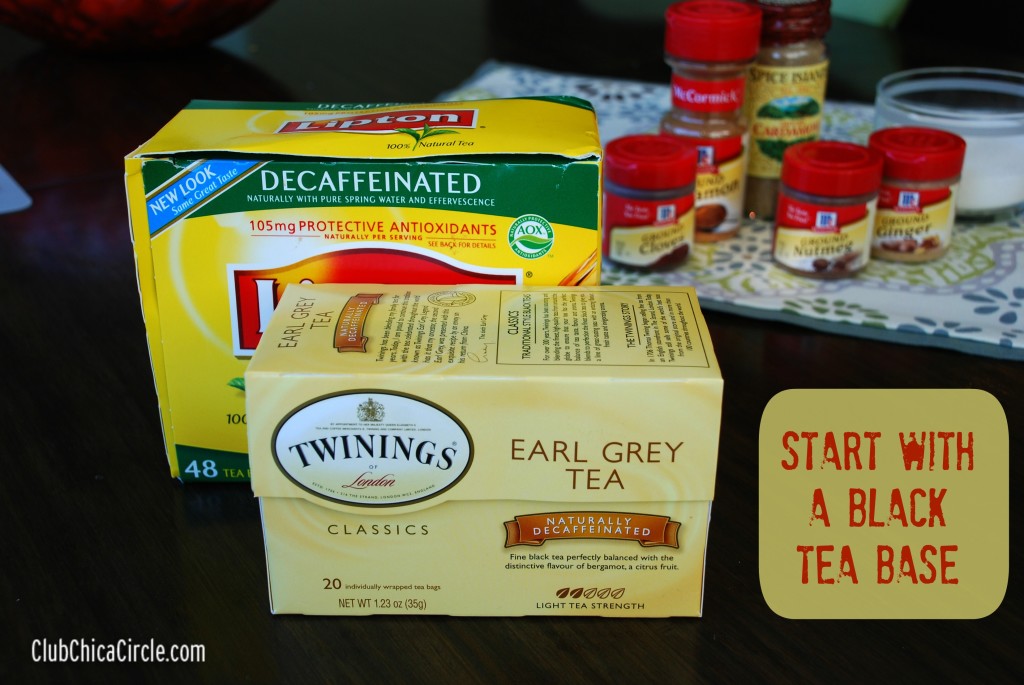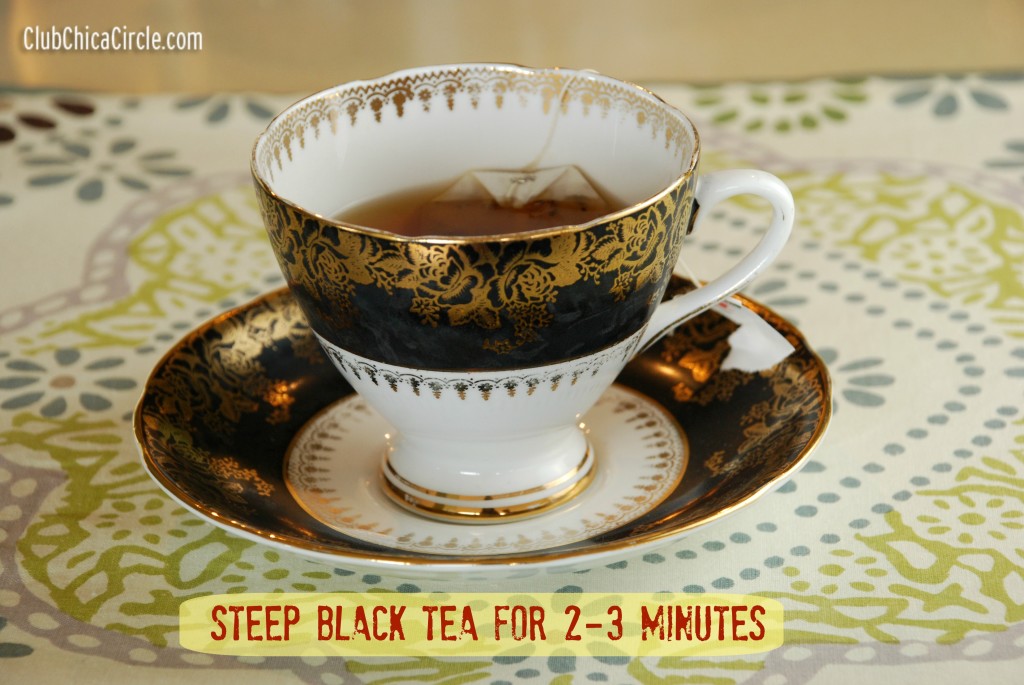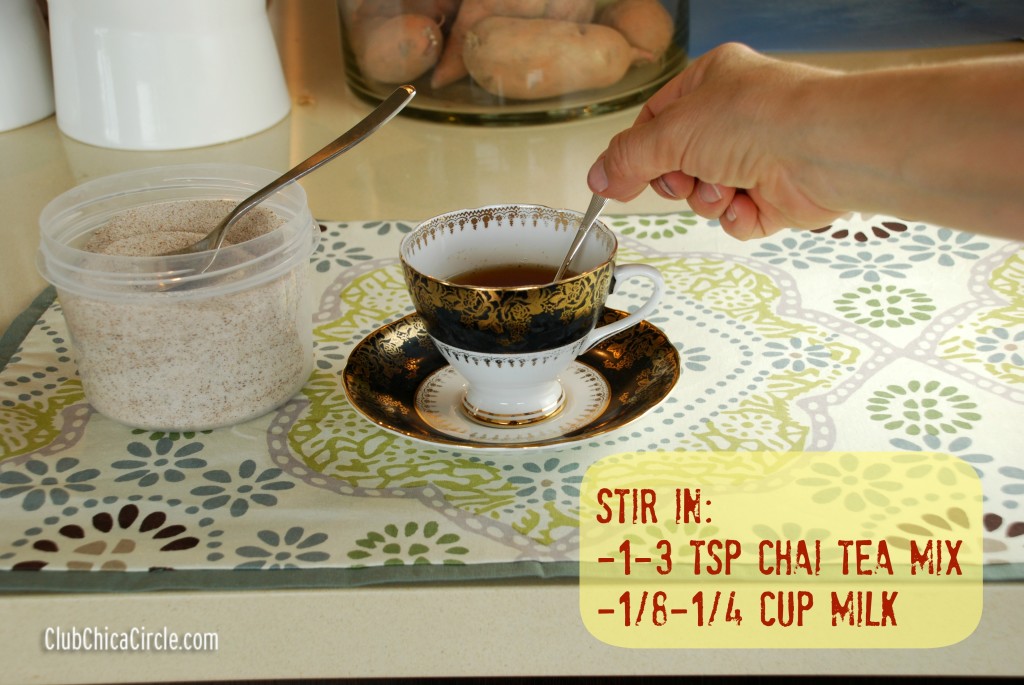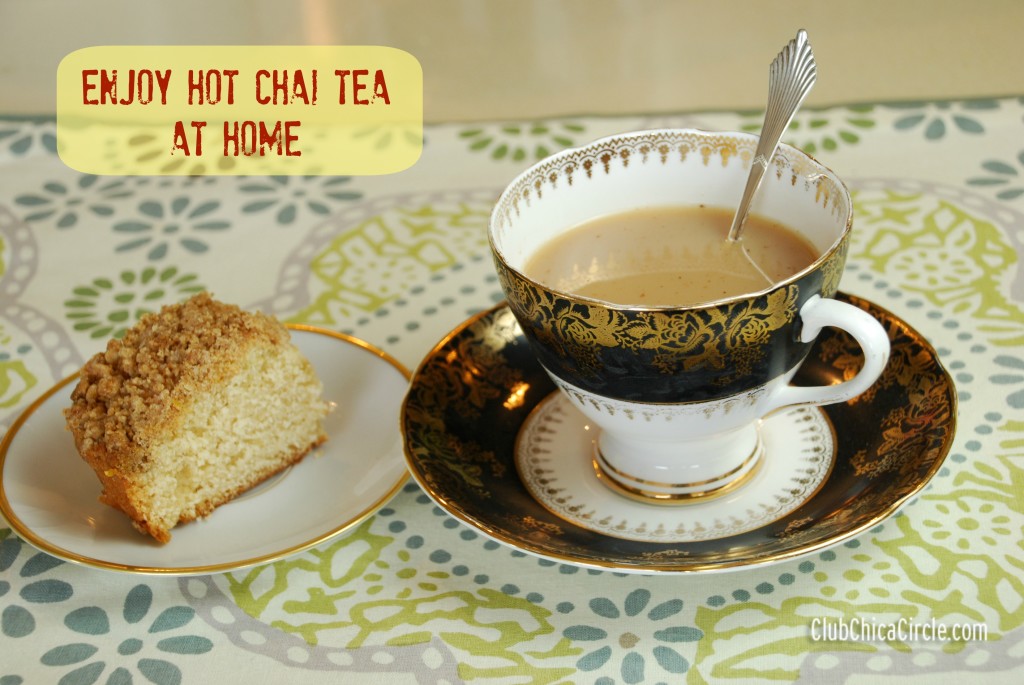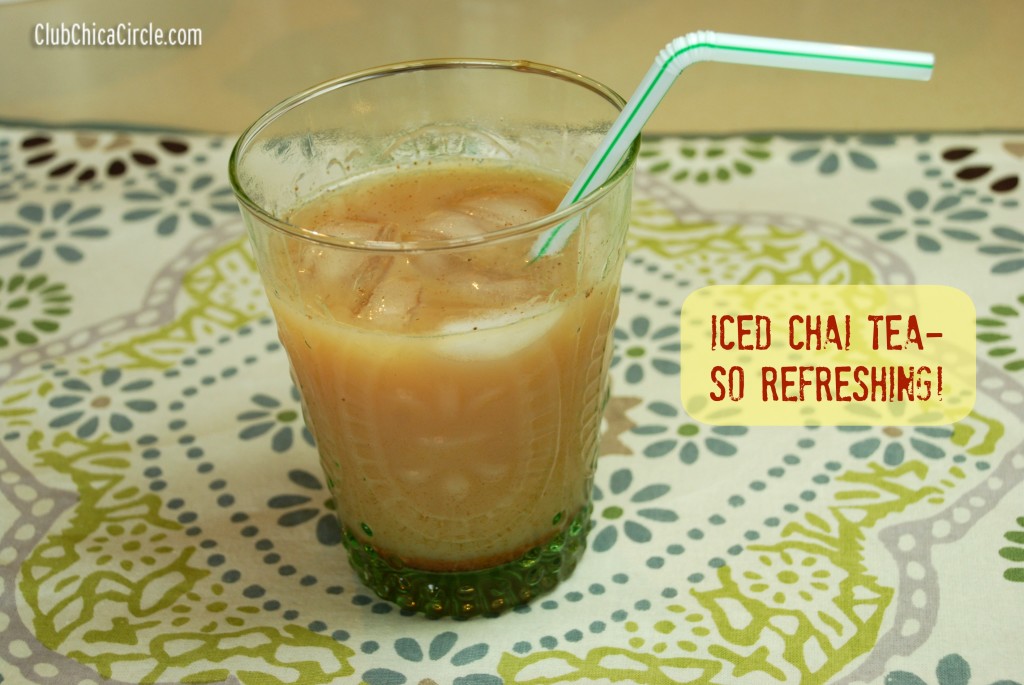 More Resources and Fun:
Chai tea enthusiasts can find more information and recipes at Chai-tea.org
Review the health benefits of chai tea at DearPharmacist.com
Follow the witty & talented Jessica from ChaosandLoveShop.com for her 30-day drink tea challenge
Let us know if you try this recipe or if you have any other chai tea news to share. We love comments and feedback!
If you liked this post, and want more, you can subscribe to be on our mailing list here.
Follow Lynnee's boards on Pinterest and Pauline's Club ChicaCircle boards here. You can also find  Lynnee Jimenez on Google+.