I have to say, I have been enjoying the mild Summer weather we are having in SoCal. It isn't too hot, but just warm enough to still feel like Summer. One of the best things about Summer is being able to eat dinner in our backyard at night. The sun is still up and the fresh air makes a meal taste yummier somehow.
We have a nice wood table in our backyard patio, but one thing I hate is how dusty it can get just from being outside. When I set the table and put white paper napkins and utensils on it, I just feel like it picks up all of the dust from the outdoor table. When I saw this idea from Mom 4 Real on Pinterest recently, I knew I had the solution.
I love crafting with decorative scrapbook paper and washi tape, and I have to admit I have a large stock of both of them. This craft is so simple, you could make these in 5 minutes. Or better yet – have your tween make them while you may be finishing up dinner preparations.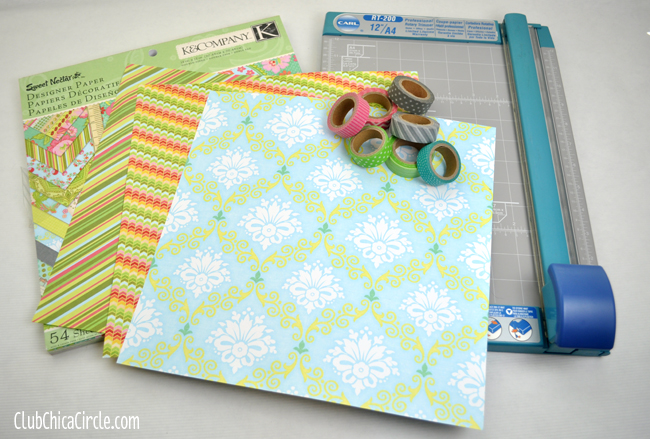 Start with 12″ x 12″ sheets of patterned scrapbook paper. I love the double-sided kind so your utensil have a little extra crafty flair.
Then grab a paper trimmer to cut each 12″ x 12″ sheet in half to make two 6′" X 12″ sheets of paper.
I used washi tape to complete the whole project. Can't get enough of washi tape! Love this crafty tool.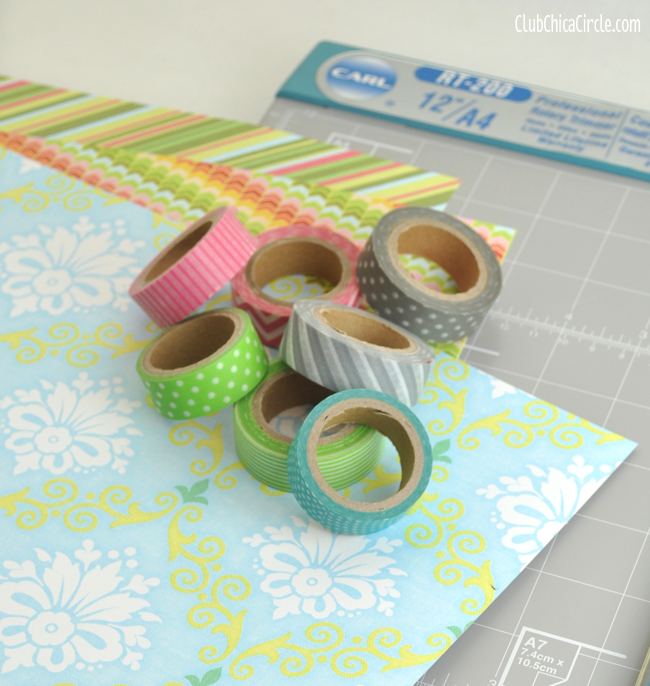 The rest is just folding and taping.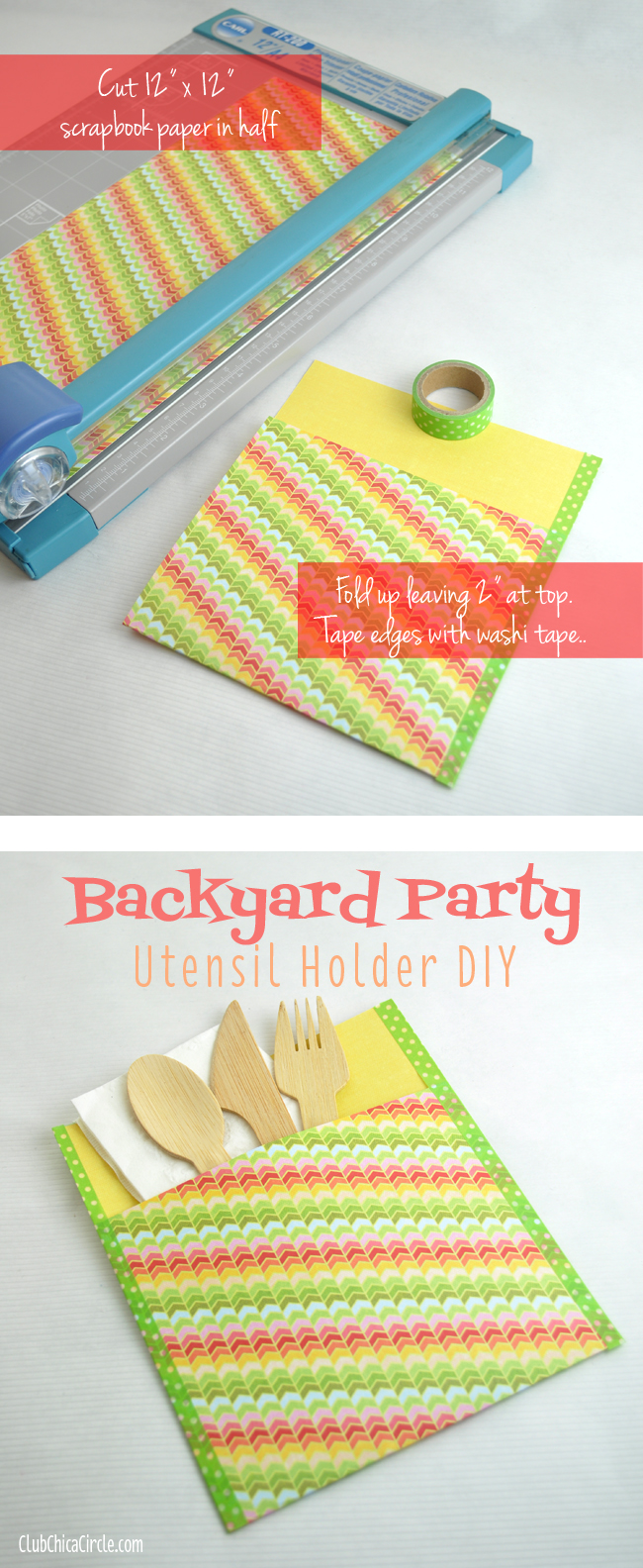 I folded each 6″ x 12″ sheet of paper up, leaving about 2″ at the top to create the envelope.
Then I taped the sides with coordinating washi tape. Apply half of the tape along side and then wrap other half along the back to secure. Trim the tape along the bottom and top edges flush with your envelope.
Simple as that!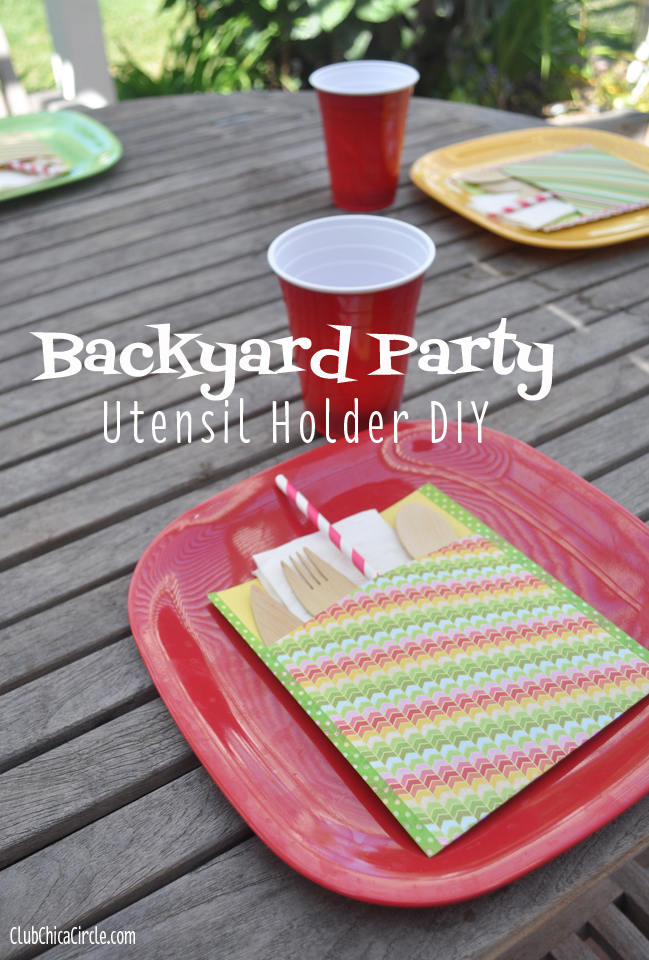 You can set your table in the backyard with each utensil pocket, or set up a handy grab and serve station. Use coordinating papers to create a whole stack of utensil pocket holders.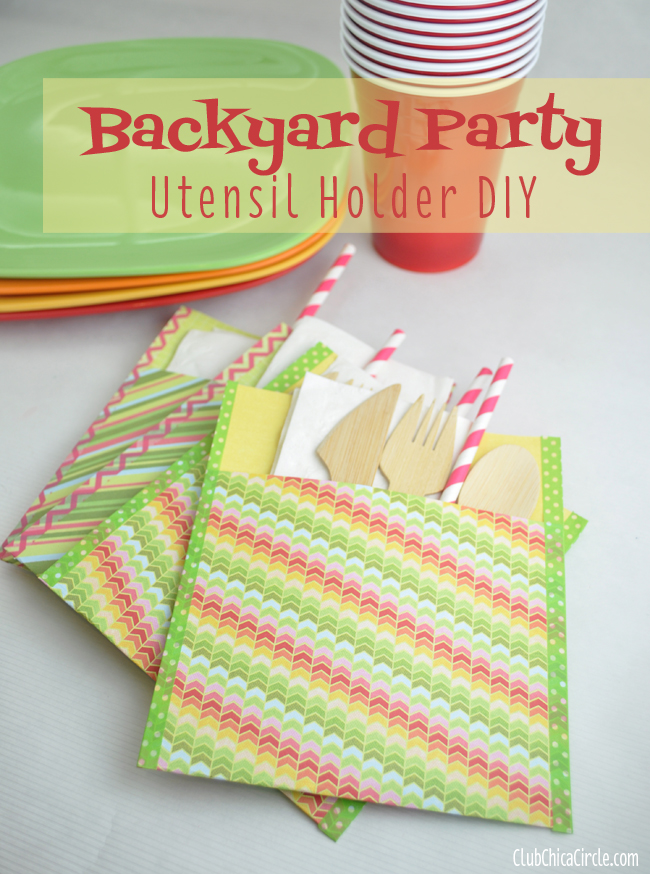 We do a lot of entertaining in our backyard too. And this idea would work for any occasion.
I'm telling you, I am going to do this for every party or dinner gathering we have from now on. So festive and fun!
You can coordinate with your dishes or serving palette.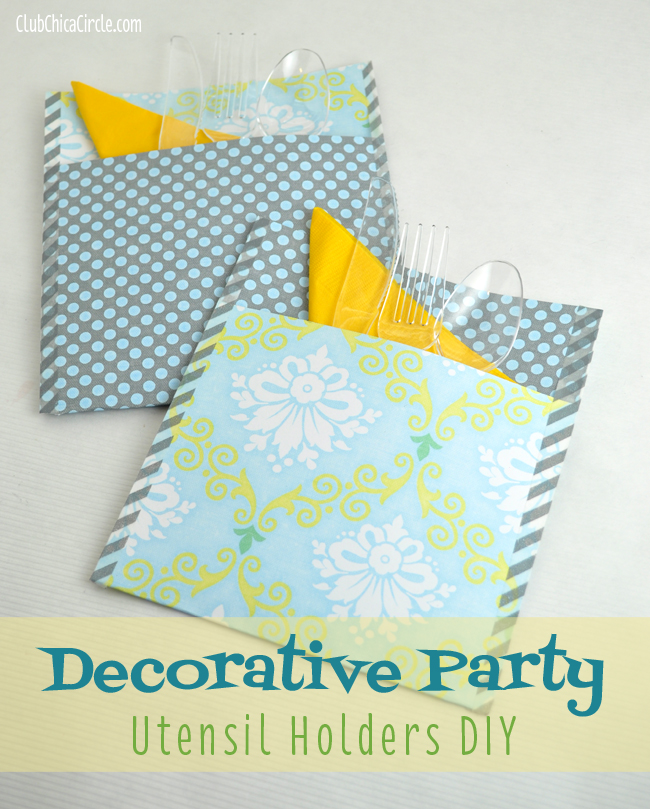 This idea is great for holiday parties too! Can you say super cute Halloween party idea!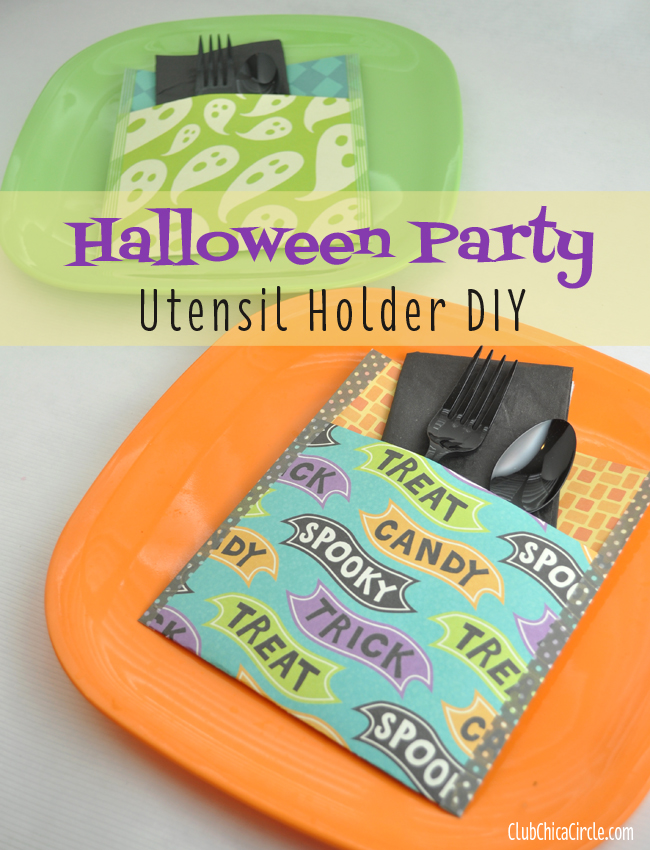 Or, it's inevitable! The holidays will be here before you know it! This would make a great classroom party idea too.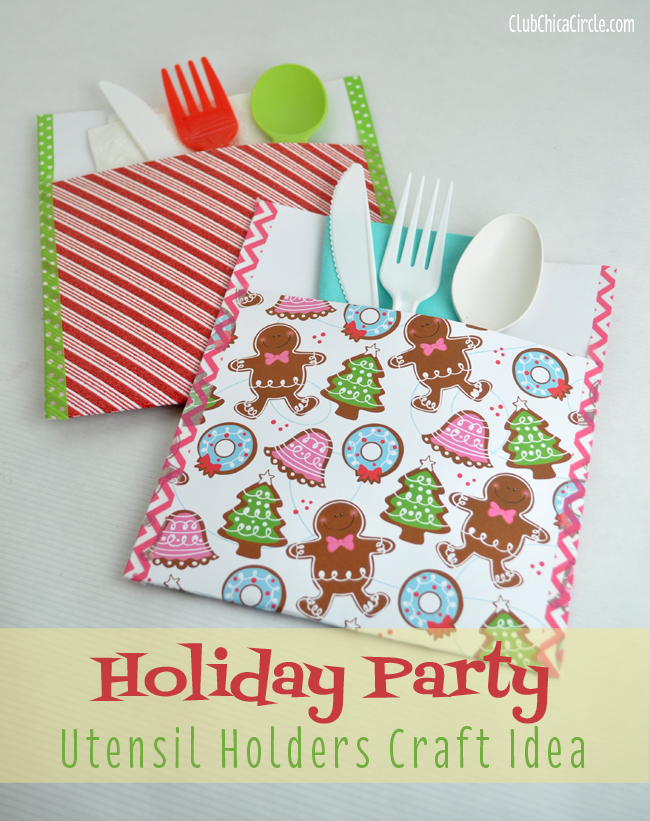 Speaking of classrooms and what is just around the corner….
how about back-to-school lunchbox utensil holders? Slip one of these into your child's lunchbox. What a crafty treat!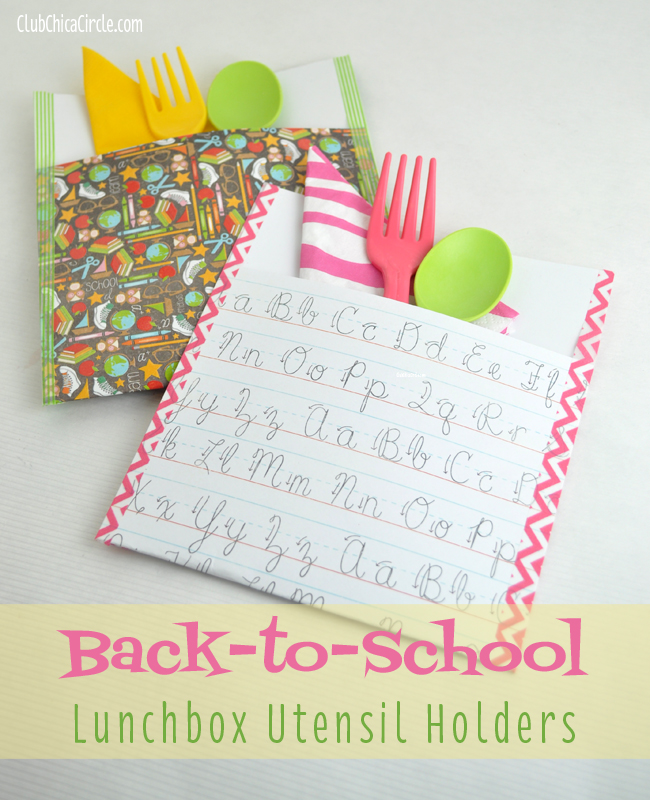 Ok, you get my point. Have fun making your super quick and easy, fabulously festive utensil holders to dress up any gathering, backyard party, or picnic.
Happy crafting!
If you liked this post, and want more, you can subscribe to be on our mailing list here.
Feeling social? Follow ChicaCircle on Facebook or Twitter, and follow me on Pinterest or Instagram.