I love holiday weekends, don't you? It seems like Memorial Day is the holiday that signals that summer is right around the corner, and 4th of July is like summer's official kick off. With that being said, I thought it appropriate to post a patriotic food craft idea, easy enough for kids of any age to create. Yesterday I featured patriotic peanut butter cups on OCFamily. You can get the printable and instructions here.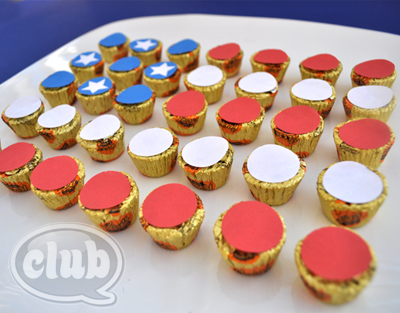 Today, it's Hershey's chocolate nuggets wrapped in flag labels. They are the perfect bite-size shape for an American flag-inspired design. The best part is that both of them include free printables, and they are easy enough for kids to assemble and make their own yummy patriotic treats.
Get your Patriotic Chocolate Nugget Wrappers here. (I created two different designs.) Cut each rectangle label out, and wrap around each nugget. Secure with tape. Simple as that! They look great in a clear dish together, or try putting a few in a small gift bag and tie up with a ribbon and give them to a friend, teacher, or neighbor. They are perfect for the Memorial Day holiday, or save them and pass them out on the Fourth of July.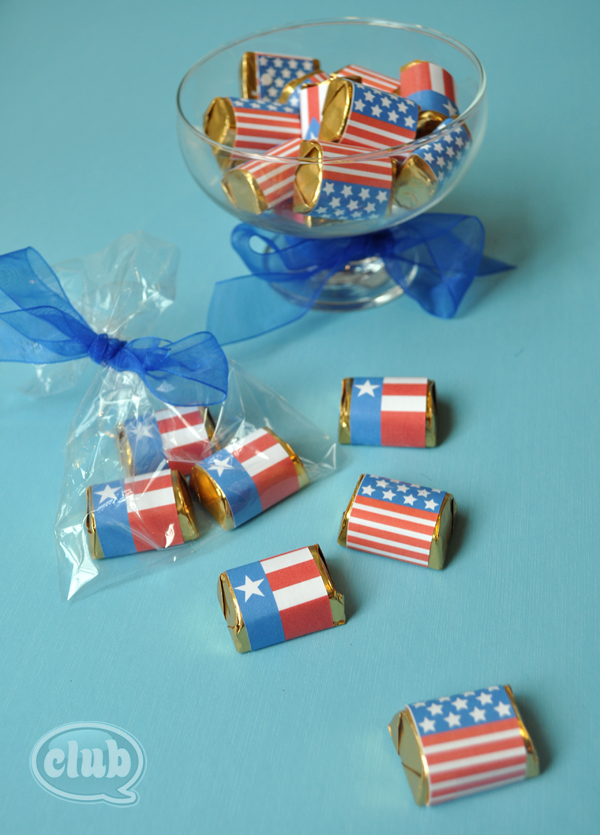 However you and your family spend the long weekend, we hope it is a safe, festive, and fun one!
Happy crafting!
If you liked this post, and want more, you can subscribe to be on our mailing list here.