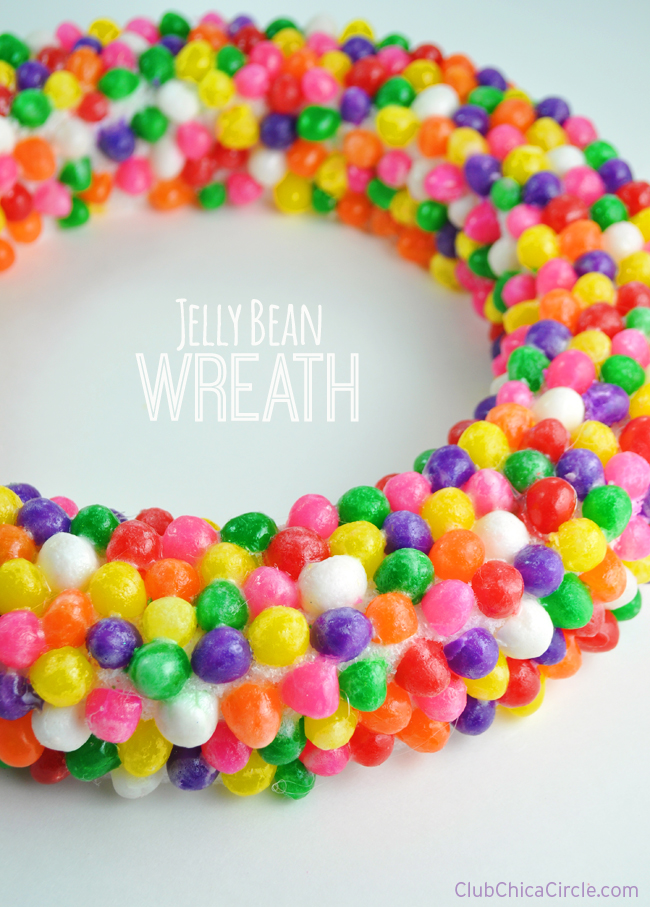 I don't craft with food that often – at least not the type of craft that you can't eat.
I love making fun food crafts that are edible, like these homemade peeps, Spring flower cookies, s'mores pie with a cute heart design, or my birthday surprise cake-in-a-can idea, but I don't often use candy as my "paint".
This time of year, jelly beans are everywhere! I love the bright colors they come in. I wanted to showcase those candy gem colors in a pretty Spring wreath to adorn our front door.
I started with a plain foam wreath form and lots and lots of jelly beans.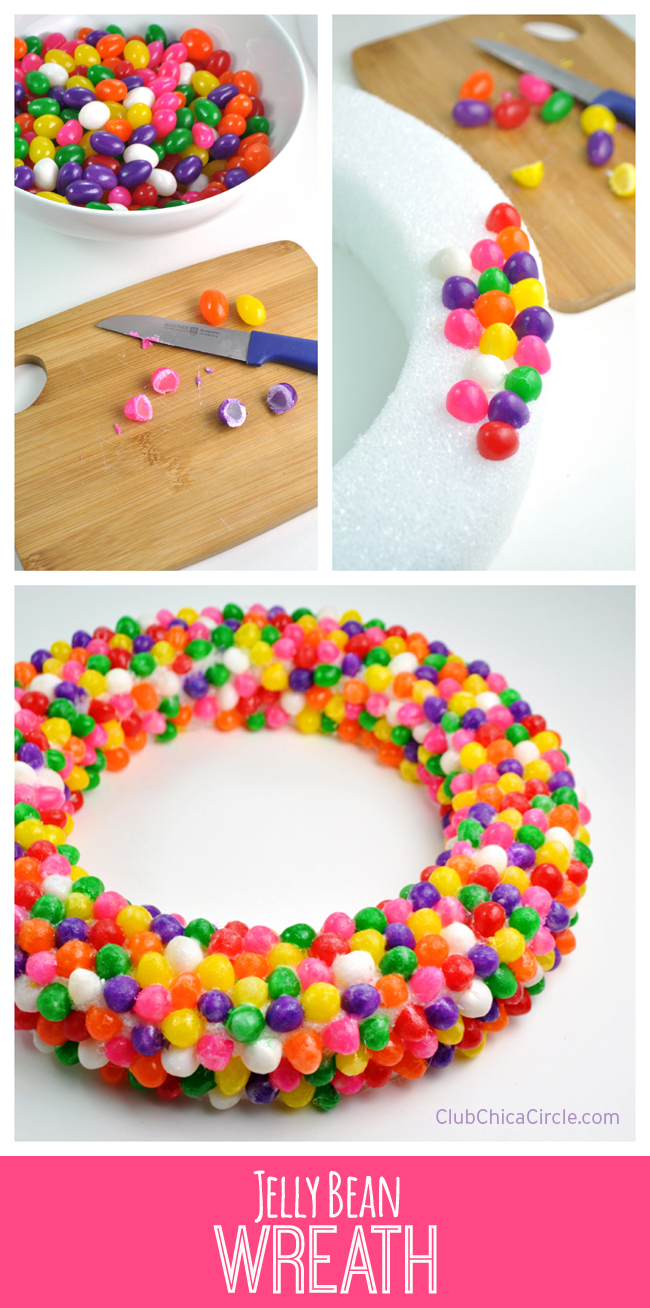 I cut each jelly bean in half and pressed each half into my foam form in a random order. On most of them, the exposed sugar stickiness of the jelly bean and the pressure of pushing each half in the foam was enough to keep them in place. This worked on the front of my wreath form, but because I wanted to cover every side, it got a little trickier. I wanted to make sure they were secure, so I ended up using my glue gun to glue them on the sides of my wreath form.
Then to hang on our front door hanger, I made a large loop of green tulle with a pretty bow at the top.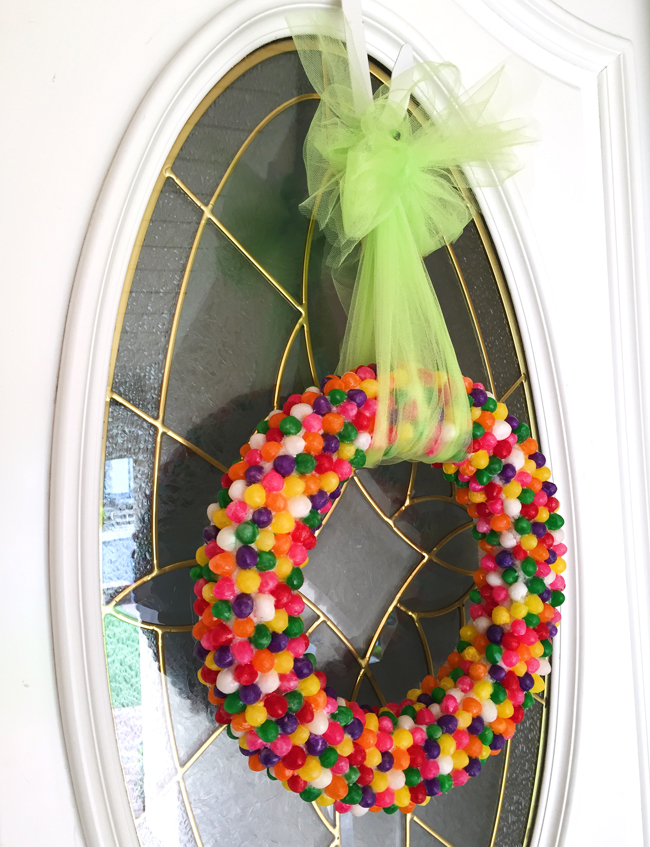 When it was all said and done, I ended up using 4 bags of jelly beans to cover my wreath form (you can find at your local craft store), with some extra to make a super cute jelly bean tree on a foam cone shape.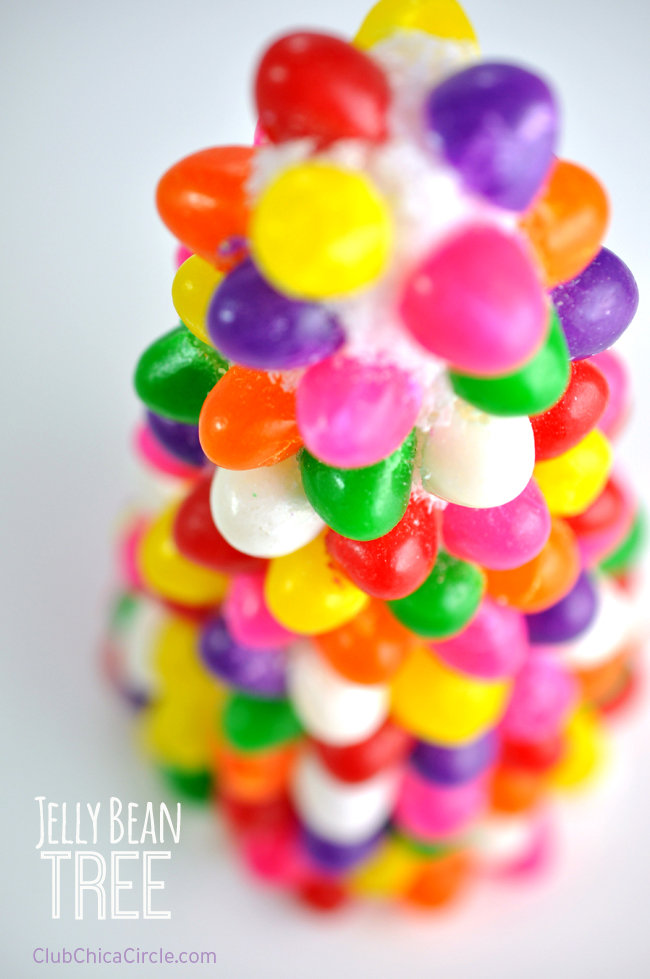 I know this is a one season craft idea, but it was so fun to make, and a great family craft idea. I would take care of cutting the jelly beans in half, and my daughter would attach them to the form.
You might also like my jelly bean party ideas, with free jello bean bingo printables.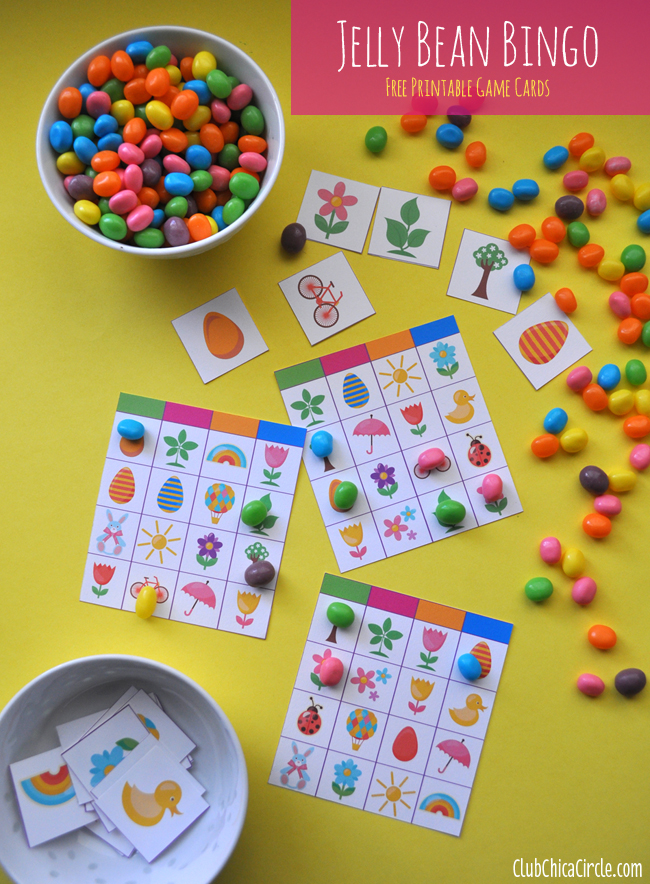 However you play with jelly beans this season, whether you eat them, embellish treats with them, play bingo with them, or make fun Spring home decor items with them—have fun and happy Spring!