Disclaimer: this post is sponsored by DecoArt. All opinions, ideas, and images are completely my own.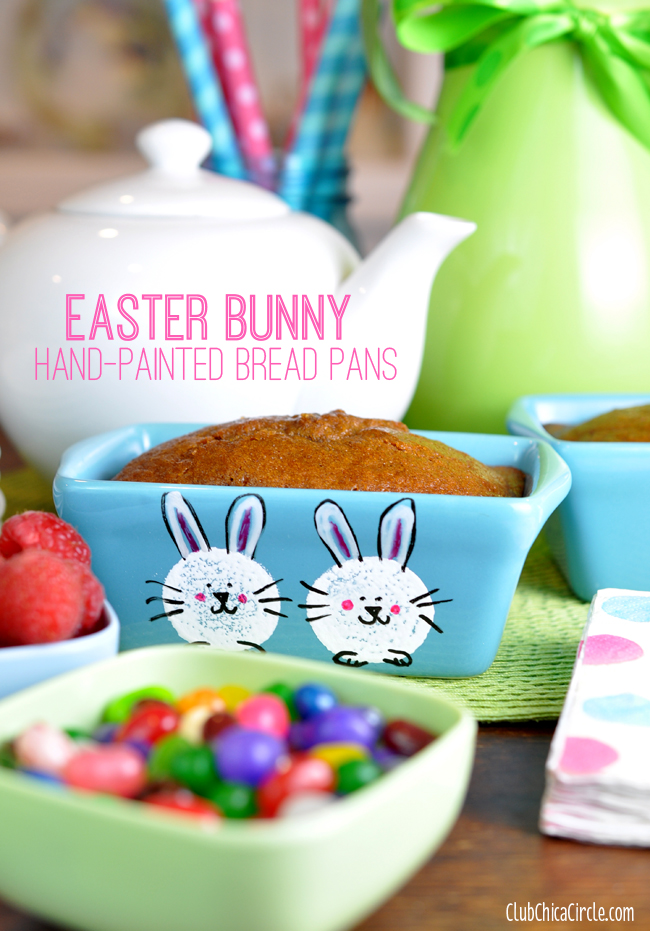 Get ready! The Easter Bunny is coming! The Easter Bunny is coming!
This easy Spring craft idea is perfect to dress up your Easter brunch table, or wrap up with a little cellophane and ribbon and give as a pretty and super cute homemade Easter gift.
I created this fun little Easter design on the outside of mini ceramic bread pans that I found at my local Michael's store. And best of all, once you are done — the darling Easter bunny bread pan is dishwasher safe!
Here is what I used for this simple Easter craft:
Americana® Chalky Finish for Glass™ paint in Everlasting white
Decoart® Glass Paint Marker™ in Black, Pink, and White
Ceramic bread pan
Circle sponge brush pouncer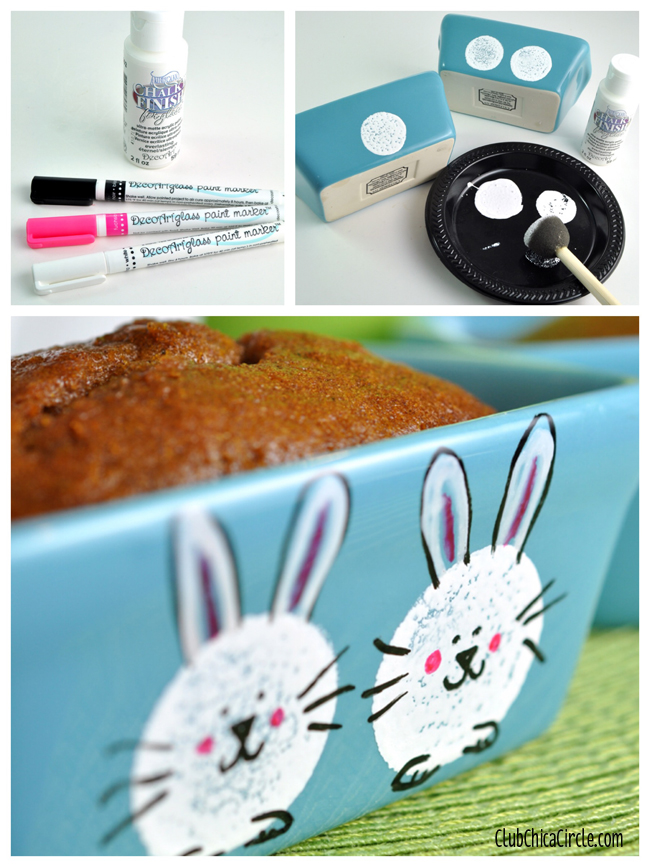 It was really easy to create this cute bunny. First I created the bunny body by using my circle pouncer with the Chalky Finish white paint, and let dry before adding my bunny details.
When it was dry to the touch, I used my black glass paint marker to add my eyes, nose, whiskers, feet and bunny ear details. Then I used the white glass paint marker to fill in the bunny ear, and finished with pink details on the inside of the ears and rosy cheeks.

The instructions on the Chalky Finish said to let the paint dry for 4 days before baking in the oven to officially set the paint and make your painted item dishwasher-safe. Chalky Finish for glass paint works for both glass and ceramic-glazed surfaces.
I love how these Easter bunny bread pans turned out!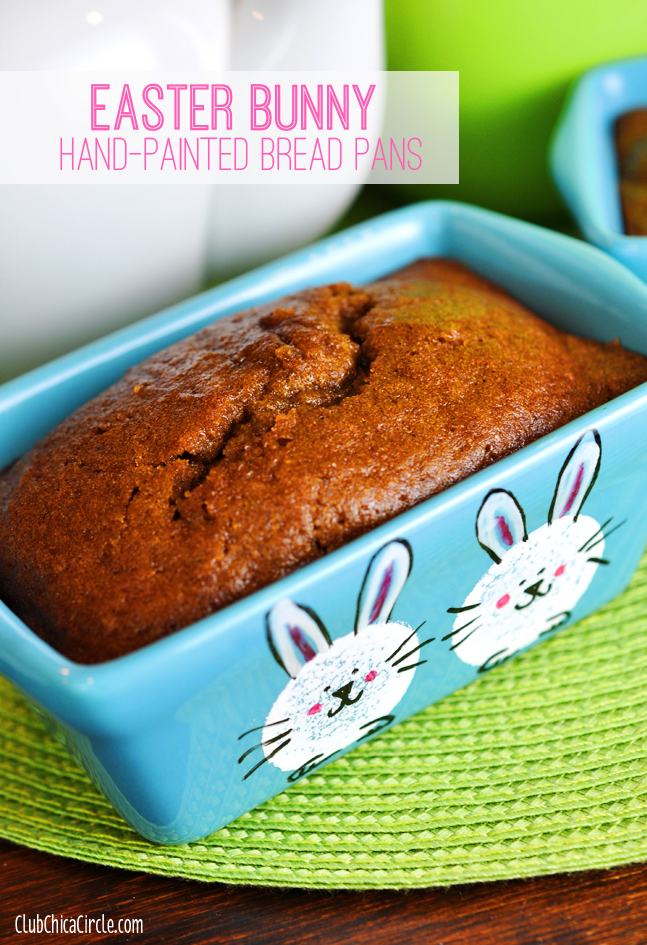 I baked my pumpkin banana bread in each. So cute and fun!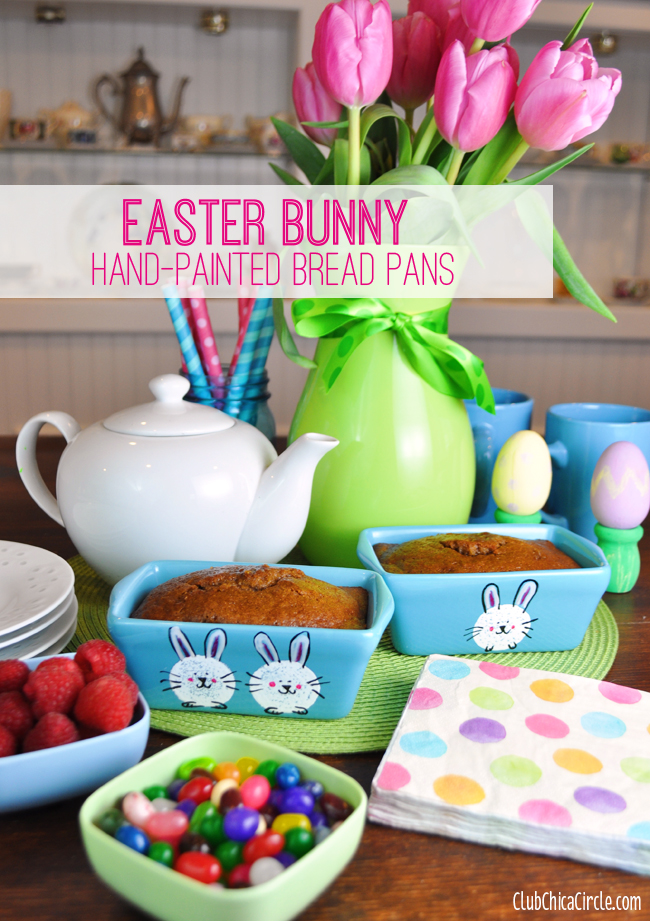 Perfect to dress up any Easter brunch table!