High five! This was one of the easiest and funniest crafts we've ever tried.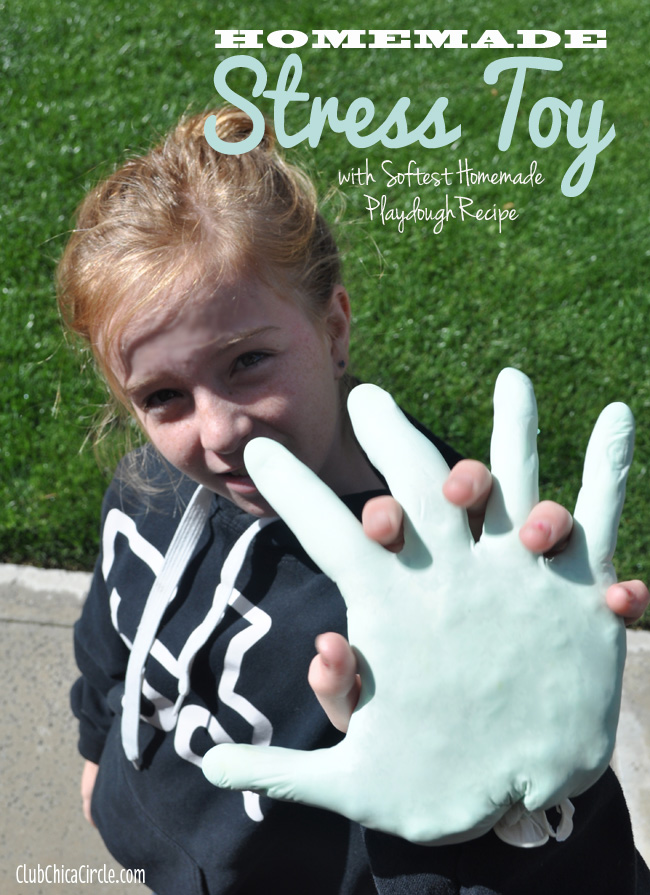 No stress here!
You would think that these crafty 12-year-olds were too old to play with play dough, wouldn't you?
I recently came across this fabulous recipe for the softest play dough ever from Kids Activities Blog, and couldn't wait to test it out on my daughter and her friend.
It's basically 2 parts cornstarch to 1 part hair conditioner.
That's it! That is the whole recipe.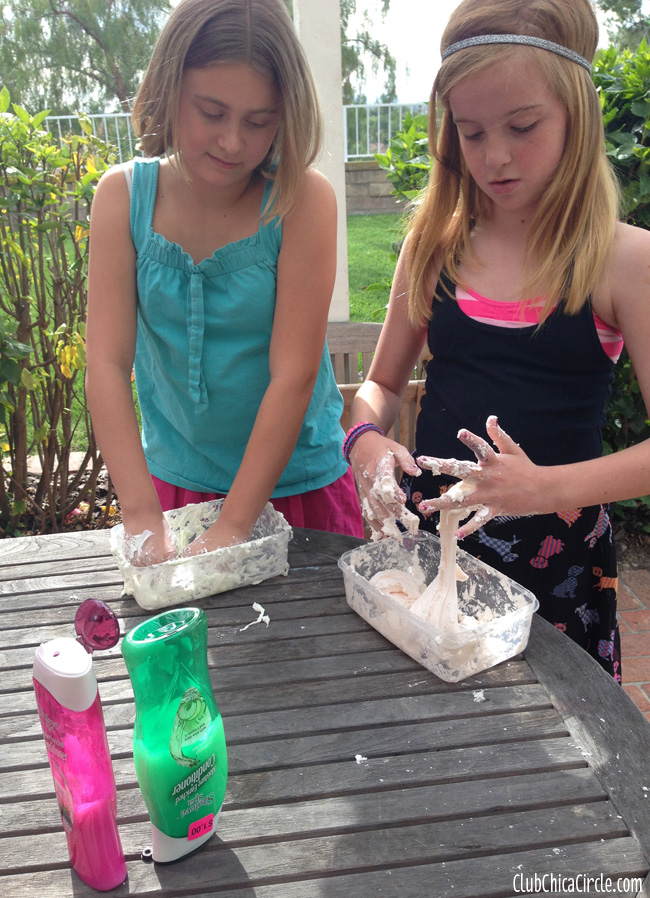 I found some yummy smelling hair conditioner at the Dollar Tree store, and gave them some corn starch to mix together is a big plastic container.
Each girl started with 2 cups of corn starch and 1 cup of hair conditioner to make the ball dough you see below in the picture. It was really sticky at first, and we found we needed to add a little bit of corn starch. Once they worked it together in a ball, I gave them each plastic trays to play on.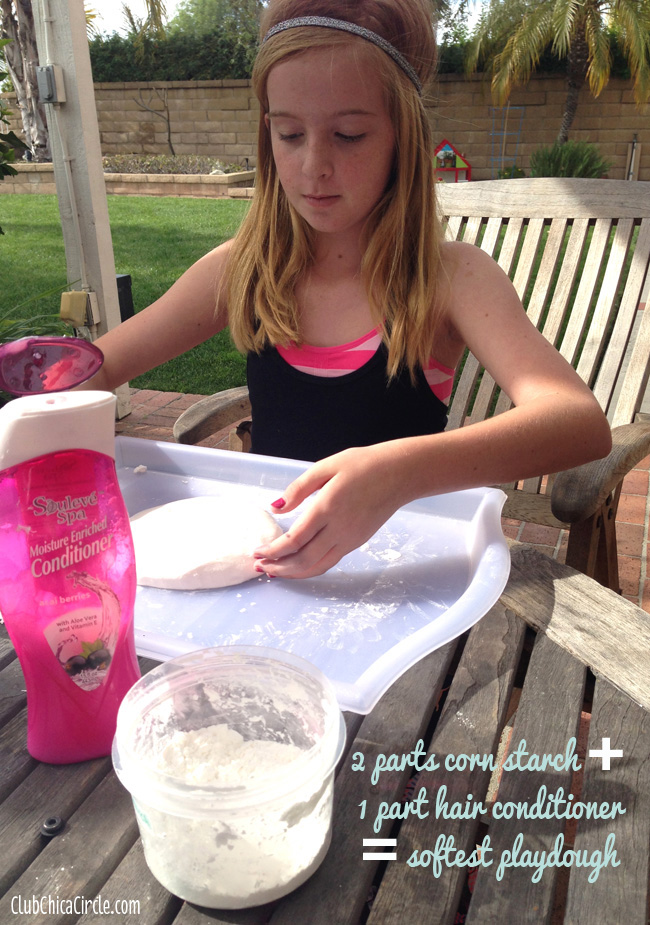 Then they wanted to add color to it and we added a little food coloring into the mix.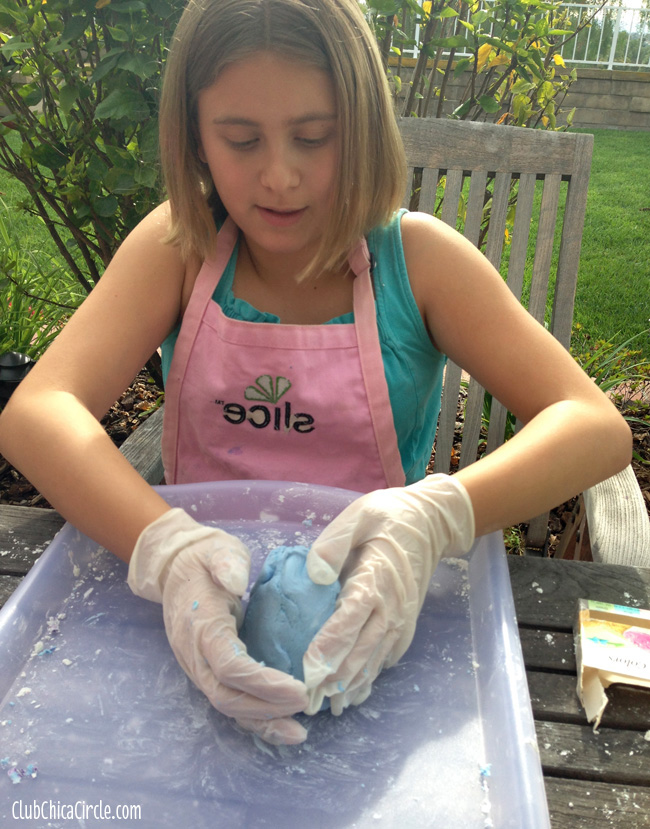 To avoid getting their hands stained, they each put on rubber gloves to work in the color.
That's where the magic happened!
..at least for the girls!
They decided to put the dough into the rubber gloves and tie off the end.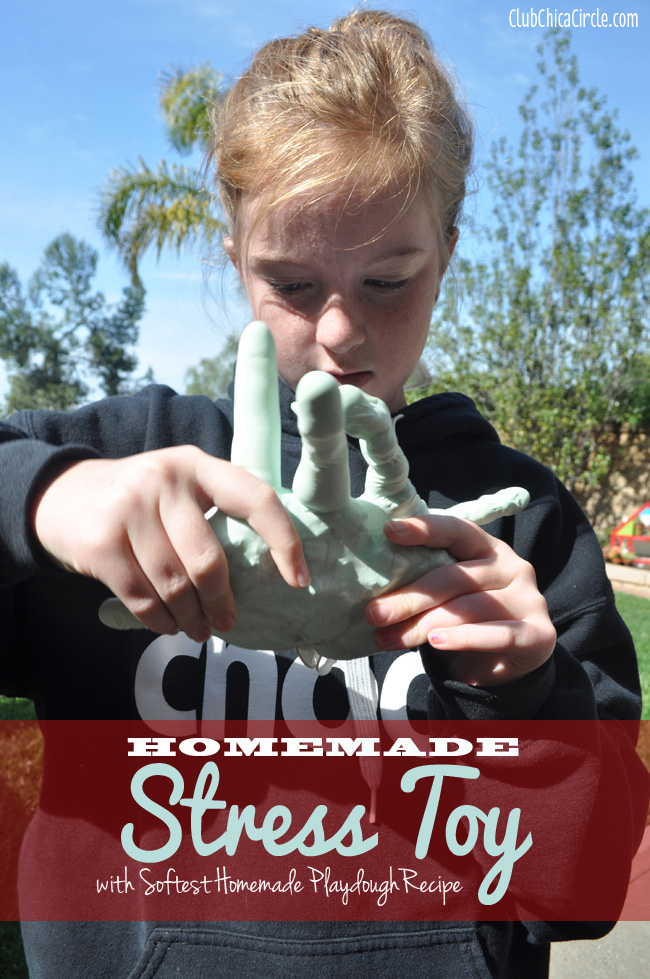 Um, seriously, hours of giggles….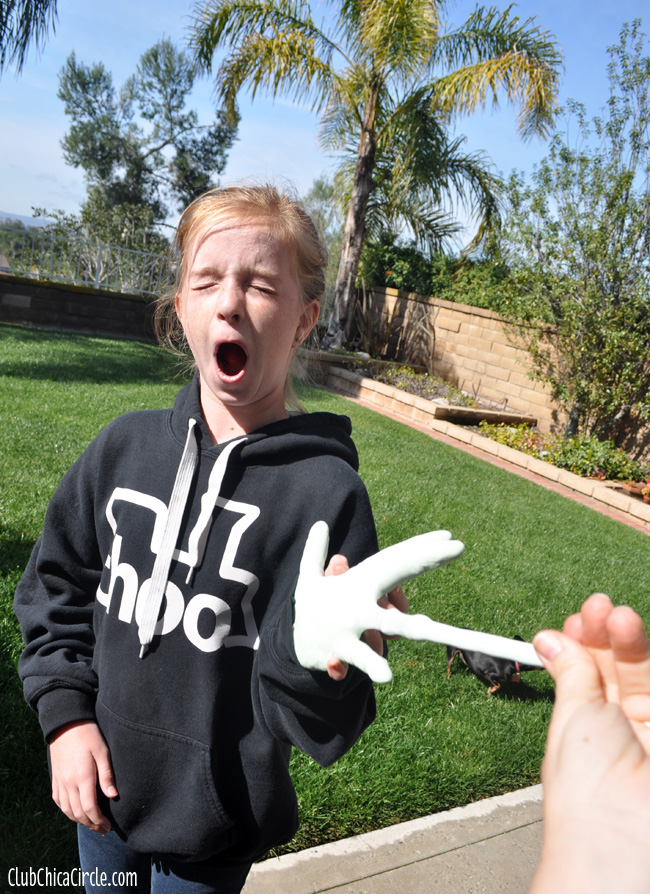 …and hilarious play acting to be had.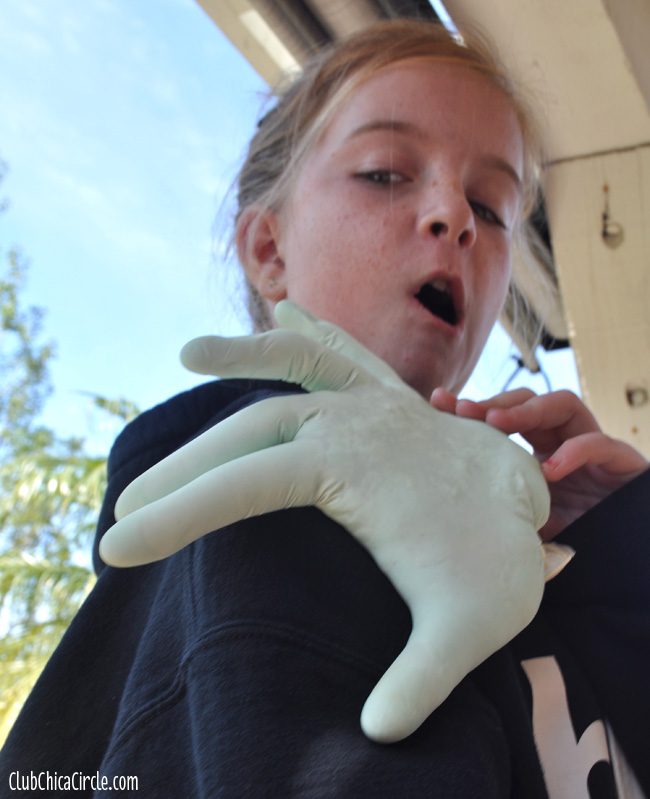 I'm sure this would work with balloons too to make a more traditional stress ball, but these girls had so much fun with just the hands, I wasn't even going to go there!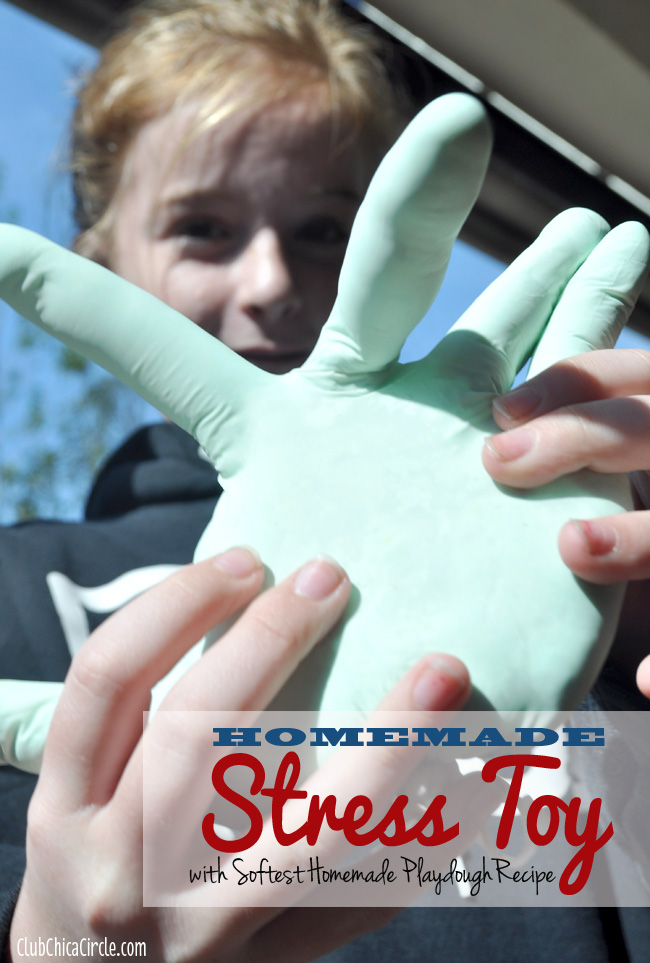 Check out the Kids Activities Blog for more great ideas for all ages.
Enjoy and happy crafting!
If you liked this post, and want more, you can subscribe to be on our mailing list here, and make sure to get your Free Cupcake Toppers Printables for Every Occasion.

Feeling social? Follow ChicaCircle on Facebook or Twitter, and follow me on Pinterest or Instagram.