It's girl scout cookie time in our area, and my daughter is hard at work trying to sell as many cookies as she can. We started walking around the neighborhood last weekend and knew we needed to figure out a good way to display and easily go door-to-door. We created this handy cookie display carrier by making a duct tape sling on a large plastic storage container. We made the sling long enough to go around my girl's neck and shoulders, and then we attached our duct tape decorated dry-erase board on the front.
What's your favorite girl scout cookie flavor? I promise you, you will want to buy extra cookies from your local girl scout once you see some of these creative and yummy dessert recipe ideas!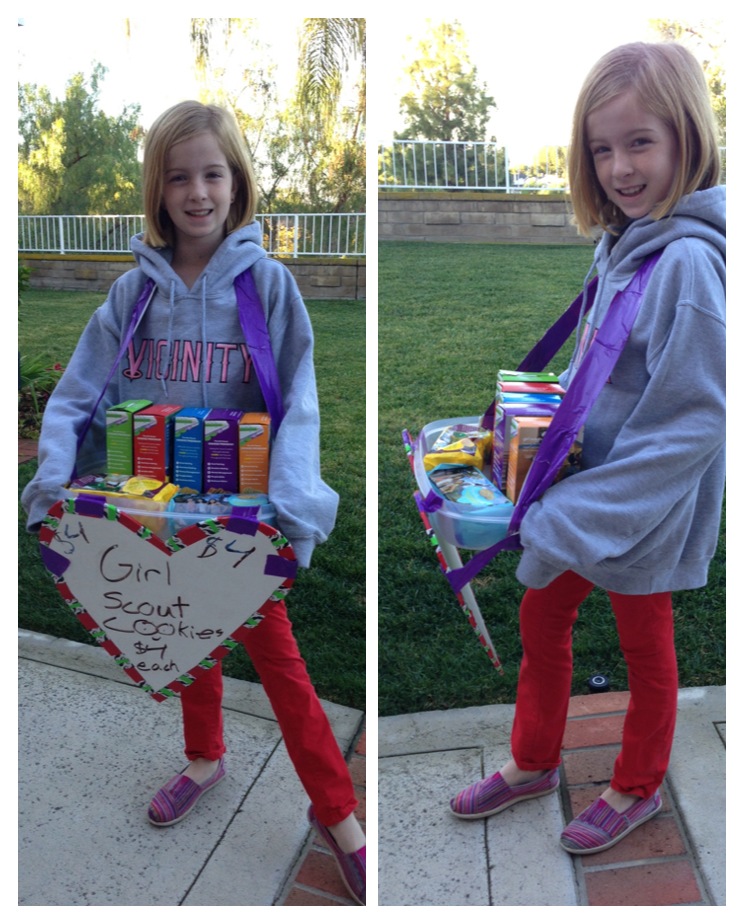 I'm excited to bring you a delicious round-up of ideas on how to use some of your favorite girl scout cookies in a fabulous dessert.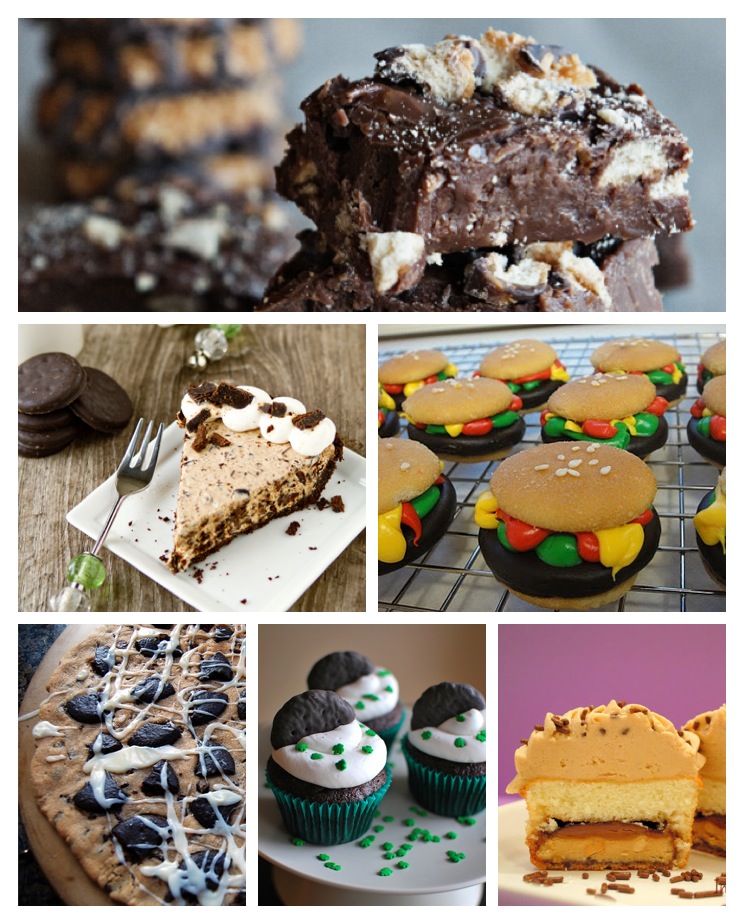 Photo credits in clockwise order: Dine and Dish, Janaford, Inside BruCrew Life, The Culinary Chronicles, Your Homebased Mom, My Baking Addiction.
Girl Scout Cookie Fudge by Dine and Dish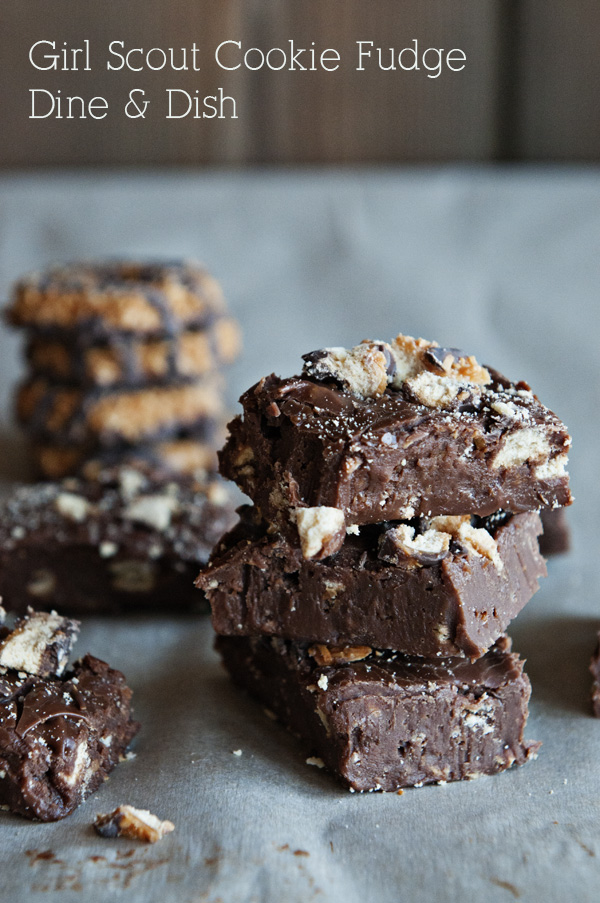 Check out the recipe here.
Hamburger Cookies by Janaford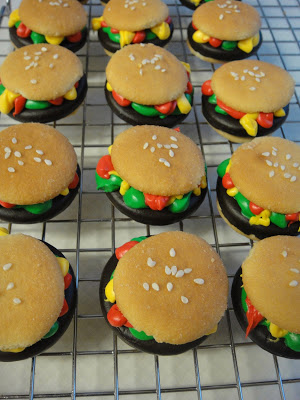 You can find the recipe for these cute cookies here.
Tagalong Cookie Cupcakes by Inside BruCrew Life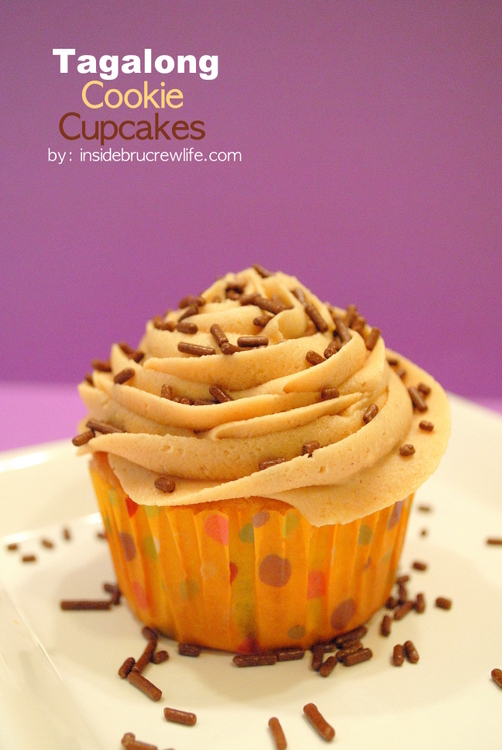 View all the details on these yummy treats here.
Thin Mint Chocolate Cupcakes by The Culinary Chronicles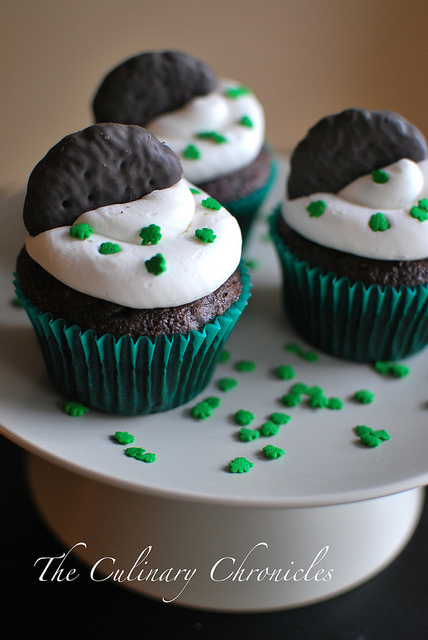 Click here for the recipe!
Thin Mint Pizza Supreme by Your Home Based Mom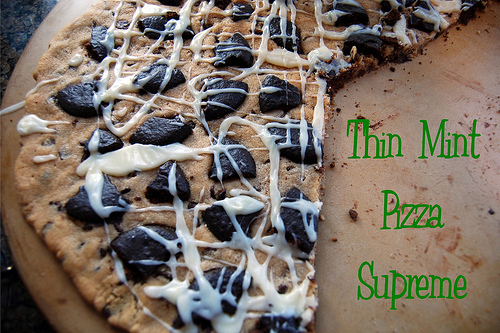 You can check out the full recipe here.
Thin Mint Pie by My Baking Addiction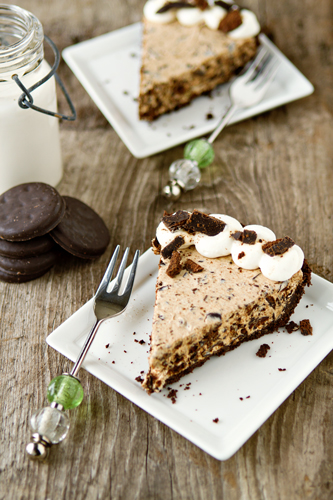 Learn how to make this yummy Thin Mint treat here.
I hope you enjoy the fun girl scout cookie treats in this list!
If you liked this post, and want more, you can subscribe to be on our mailing list here.