Today's post gives you a cute way to package this iconic Easter springtime treat, the infamous Peeps, into cute little gift bags. In minutes you can make these cute little gift bags!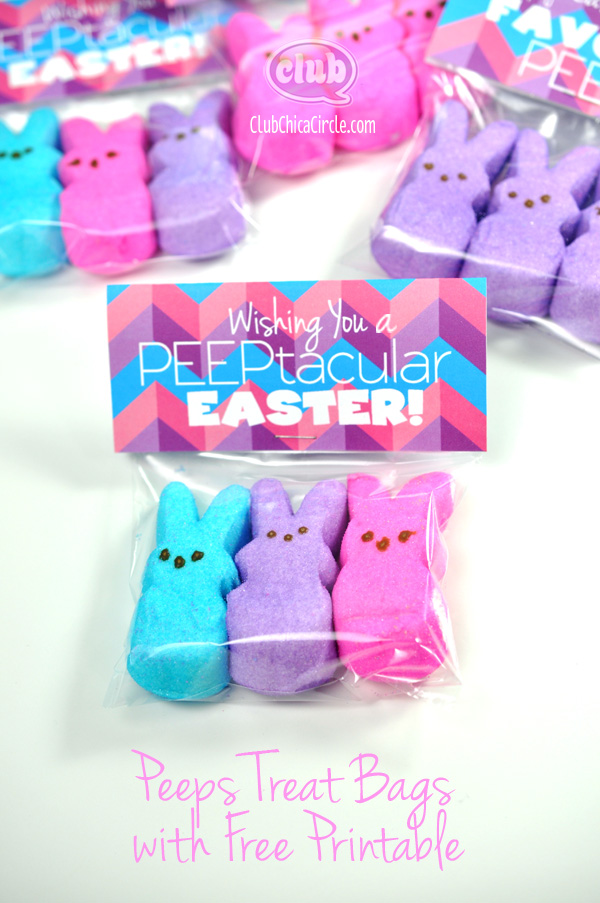 Simply grab your Easter Peeps treat bag printable, download, print, and cut them out.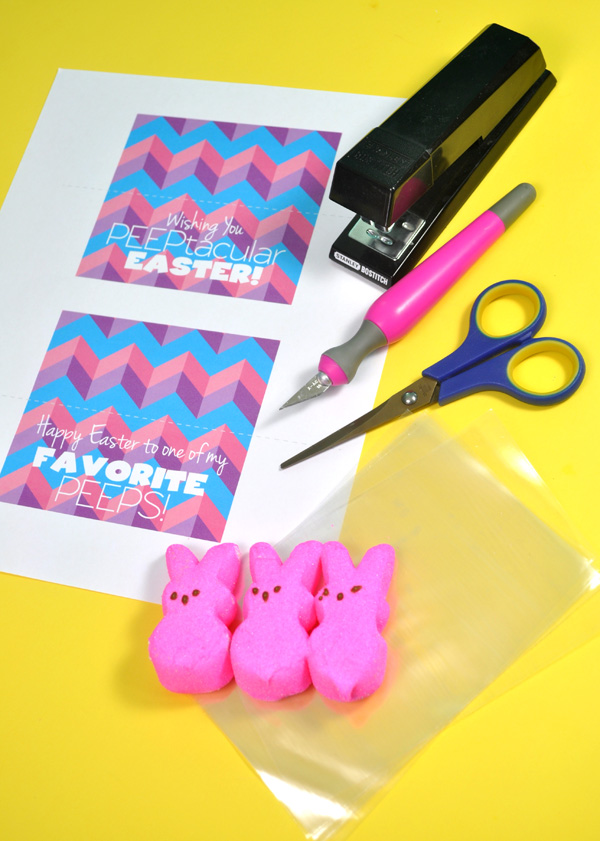 Assemble Peeps into plastic bags and secure gift tags on top to close. Fold each gift tag in half and use a stapler to attach to the top of your bags.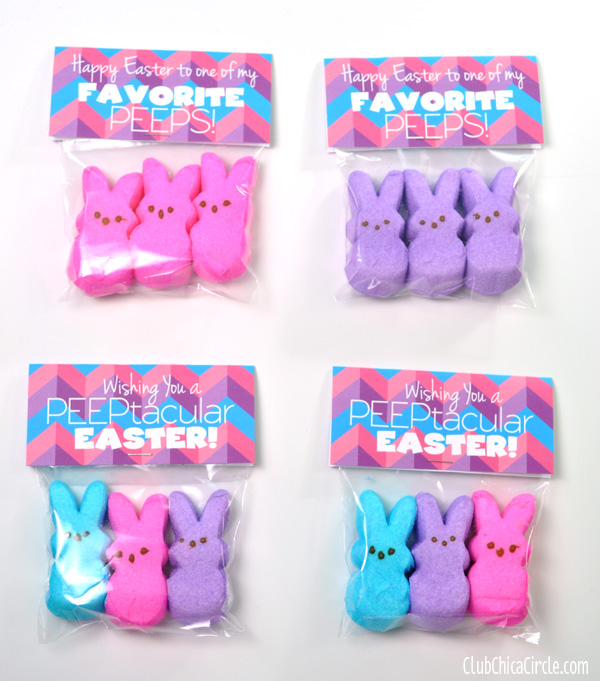 It's that easy!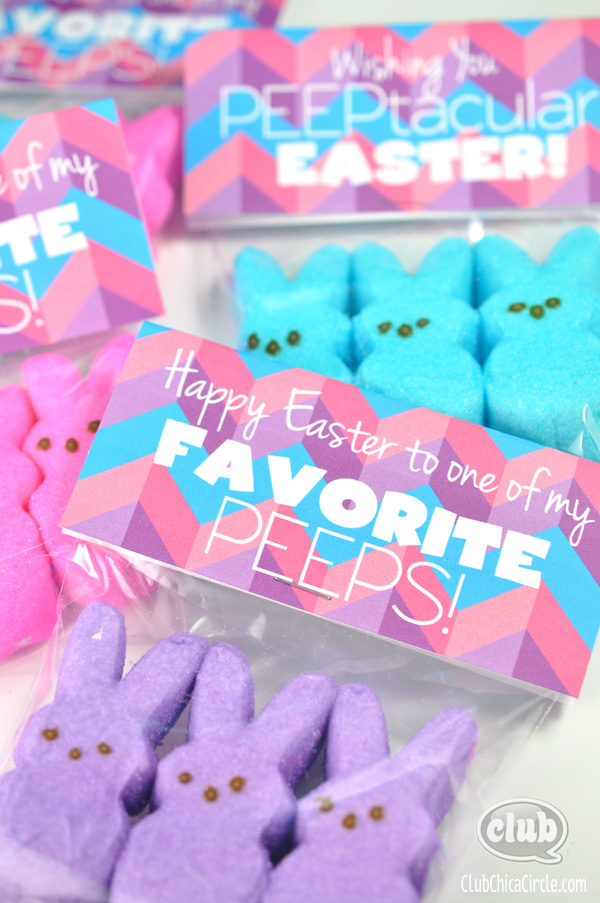 From all of our families to yours, we want to wish you a "PEEPtacular" Easter!
Happy crafting!
If you liked this post, and want more, you can subscribe to be on our mailing list here.
Feeling social? Follow ChicaCircle on Facebook or Twitter, and follow me on Pinterest or Instagram.