I admit it. I have a Pinterest addiction. So when our entire family became immobilized over the past couple of weeks with the flu and ear infections- I turned to Pinterest for some creative remedies. And even started my own Feel Better Board. The next time you are feeling a little under the weather or need to give a get-well care package – this list is for you.
1.  Green Flu Fighter Juice from Daily Bites Blog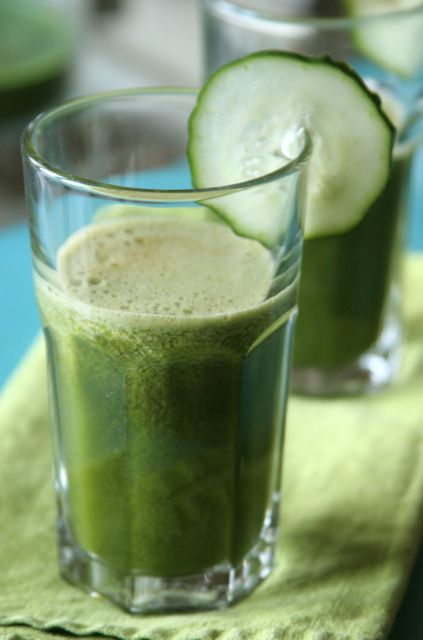 My juicer has been collecting dust lately – but if this blend works to get back on track – I am ready to pull it out of the cabinet.
2.  Flu Tea from My Lemony Kitchen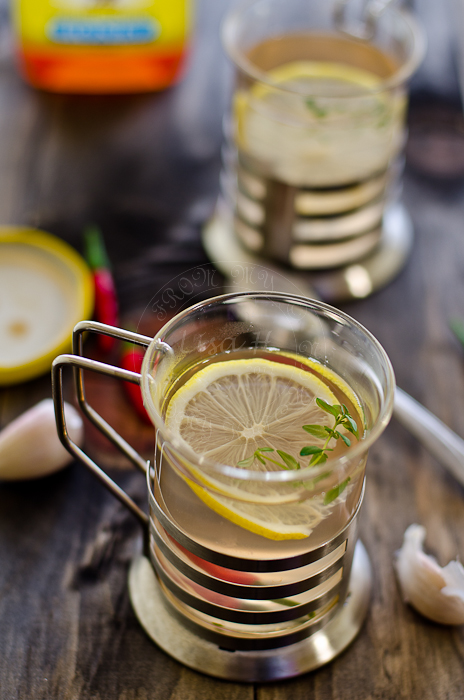 This soothing blend is a nice change from my standard hot water + lemon + honey.
3.  Flu-Buster Clementine Creamsicle Smoothie from Oh She Glows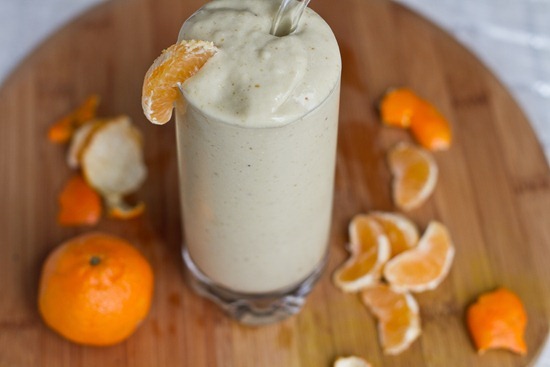 I was hesitant to try this – but with ripe bananas and avocados on hand and a can of coconut milk without another use- I put this blend to the test with the family.  It was a BIG hit with my dear tween and our toddler twins.  I did feel better after drinking this (but perhaps because it tasted so creamy).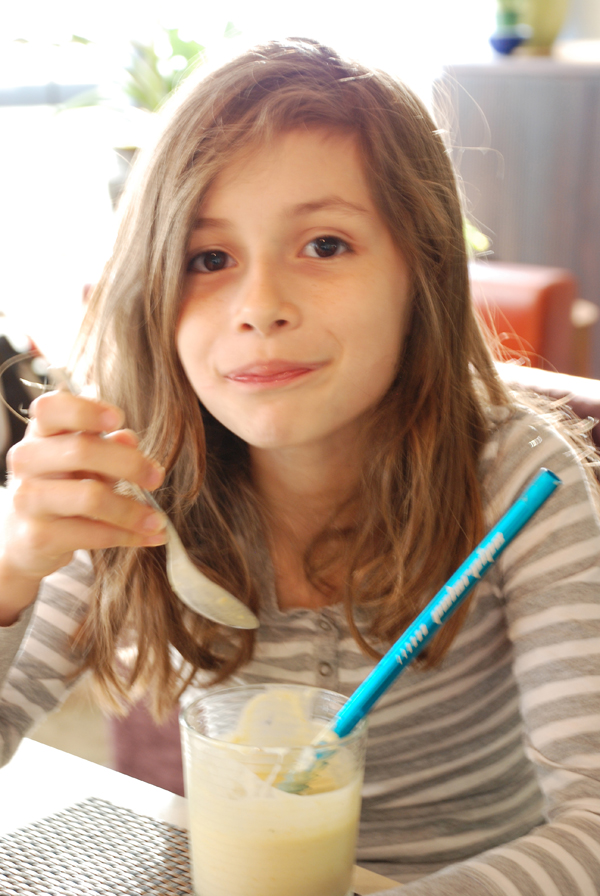 My tween putting the Clementine Creamsicle to the test – yum!
4.  Flu Fighter Cookies from Feeding My Temple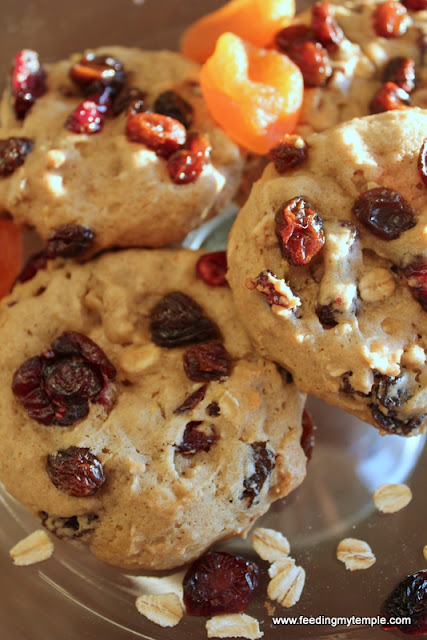 Cookies are made to be comfort food and Pinterest is filled with enticing recipes.  I chose this particular recipe as Feeding My Temple breaks down the components to explain just how good-for-you the ingredients are to restoring your body's balance.  I don't yet have the energy to make these – but will save this recipe for my next care package for a friend.
5.  California Baby Bubble Bath – Cold & Flu -Eucalyptus ease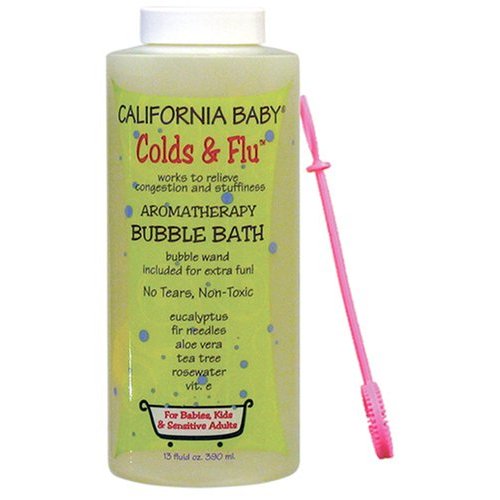 Although made for babies – this aromatherapy bath soap is just what I need to soothe the aches and clear the sinuses.  It would also be a perfect complement to a care package filled with Flu Fighter Cookies shown above.
I wish you all health. Do you have any favorite Pinterest finds to fight the flu?  Please share below and I will add them to my board.
You can follow the rest of my boards here, or follow Pauline's boards here.
If you liked this post, and want more, you can subscribe to be on our mailing list here.
Connect with Lynnee Jimenez on Google+