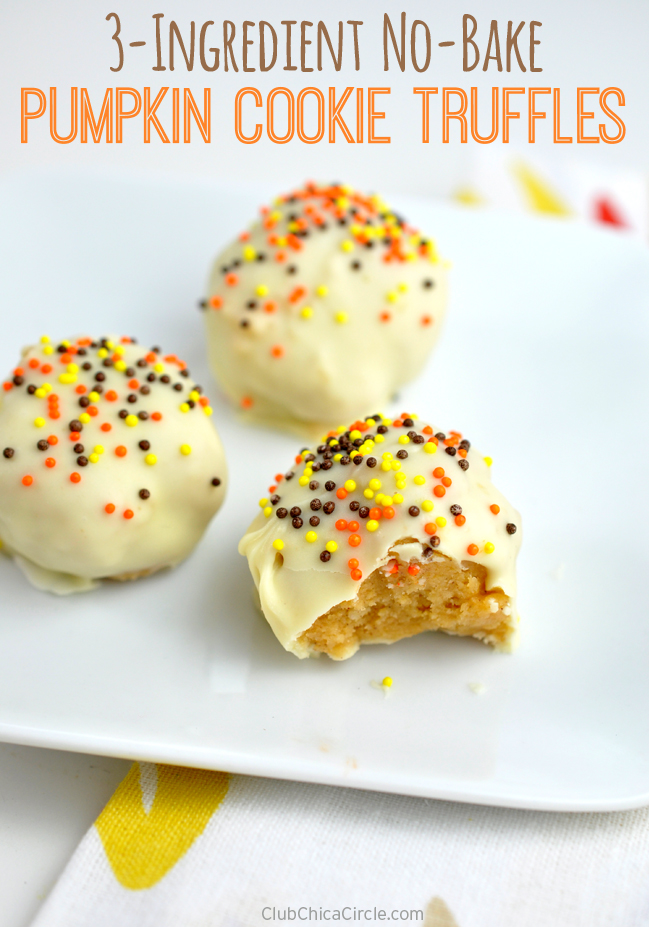 Can you say YUM?
Can you say EASY?
Can you say only 3 INGREDIENTS?
Can you say YUMMY HOMEMADE GIFT IDEA?

It's the holiday season and this easy recipe idea can be tailored to any holiday or taste preference.
All you need to make these cookie truffles are:
1 package of cream sandwich cookies (I used Pumpkin Joe-Joe's)
1 package of softened cream cheese – 8 oz
Chocolate chips or candy melts (flavor of choice)

First, start by grinding your cookies up in a food processor until they are all a fine crumbly texture.
Then, mix in your cream cheese until completely blended and a dough like consistency.
Roll your "cookie dough" into small 1″ balls and place on parchment lined paper and put in the freezer to chill.
While they are chilling, melt your chocolate chips in a double boiler set up. I boiled water in a saucepan and put a metal bowl on the top for the chocolate to melt until smooth.
When your cookie balls have set up, drop them into your melted chocolate and with two forks, roll them around until coated. Shake off excess by tapping the edge of your fork on the side of your bowl, and place back onto a parchment lined tray. Immediately sprinkle on desired decorations on top before the chocolate sets up. I used gold sugar, and Fall colored sprinkles on mine.
I also made some coated with white chocolate as well as semi-sweet chocolate.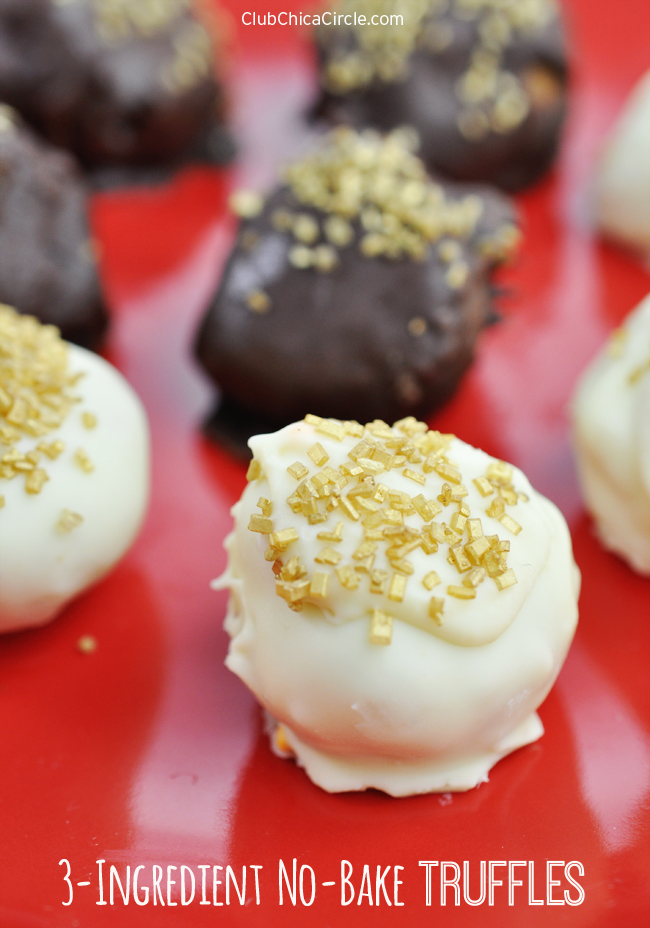 As I mentioned, you can really customize your truffle with your cookie choice. Right now in stores, I know I've seen Blonde Oreos, Mint Oreos and Pumpkin Spice Oreos. I've also seen Maple Leaf Cookies at Trader Joes.
I've also tried this same recipe with pink and white frosted animal cookies for a pinkalicious treat!
Think of how good these would look on your Thanksgiving table?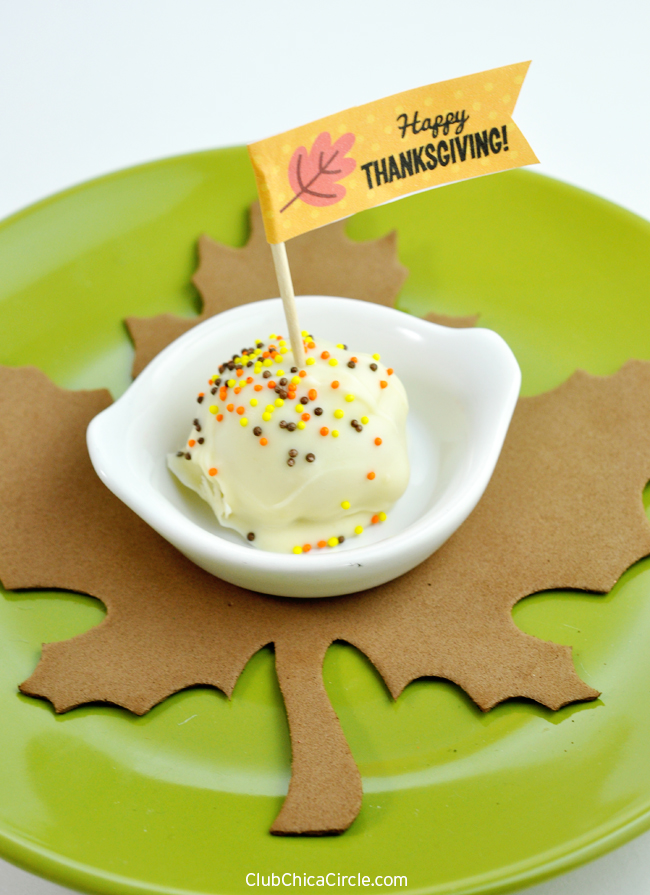 Add a little paper flag (this one is part of the FREE CUPCAKE PRINTABLES FOR EVERY OCCASION) and you have got a perfect and yummy table setting decoration or dessert treat.
If you are already a subscriber, and need the secret link again to get your printables, comment below.
If you want the whole set—a whole year's worth of fun holiday printables—then sign up for our mailing list here, and they will be sent to you directly.
Enjoy!