Disclosure: This post was sponsored by 'Got Milk?' through their partnership with POPSUGAR. While I was compensated by POPSUGAR to write a post about 'Got Milk?', all opinions are my own.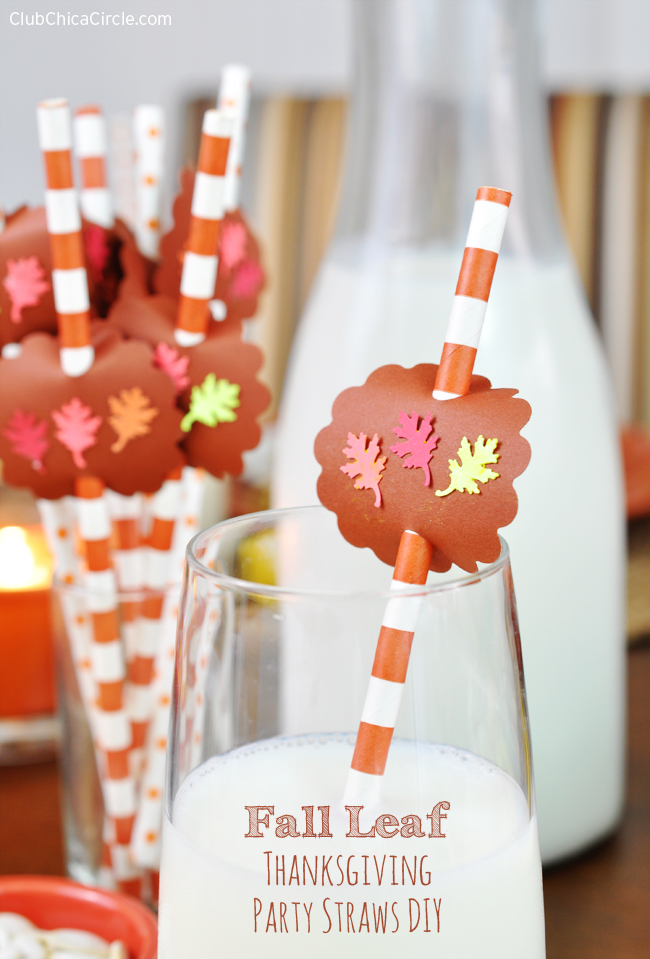 Set your Thanksgiving table in style, and get the kids involved with this simple craft idea!
Thanksgiving is one of my favorite holidays, because it is all about getting together with family and eating good food. It's the day where the good china usually comes out and we dress up the table too.
Did you know—more than any other beverage, milk impacts current and long-term health of kids? Milk is the foundation for their bodies for the future (bones, muscles, teeth), into adulthood. I know I was raised with milk at the dinner table, and it is my girl's drink of choice with meals. Milk is a standard drink in our family with dinner, and this fun and easy craft idea and dress up any glass of milk for the kids and adults!
Here is what you will need:
decorative paper straws
colored cardstock paper
2″ scallop circle paper punch
1/4″ circle paper punch
Leaf paper punch
Glue stick or tape runner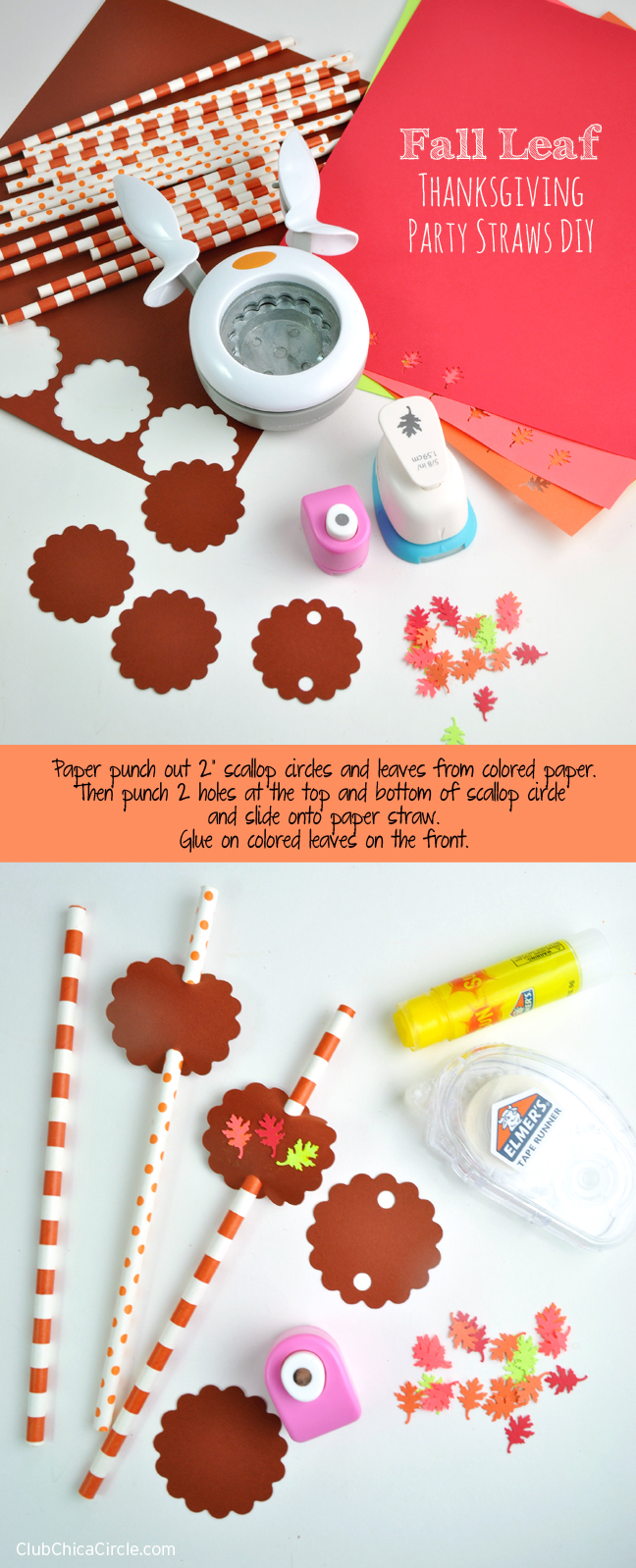 Punch out scallop circles in color of choice. I used a nice rusty red brown color as my straw decoration base color. Then I punched out colored leaves in a variety of Fall leaf colors.
To place on your paper straws, simply punch two holes on the scallop circles, along the edge and directly across from each other. Slide your straw in one hole and out the other.
Finish up by gluing on your paper leaves. That's it!
These are so easy to make, and a great way to get the kids involved and excited to help set your Thanksgiving day table.

Place them in the center in a small clear vase or cup, and let your guests dress up their drink glasses with them.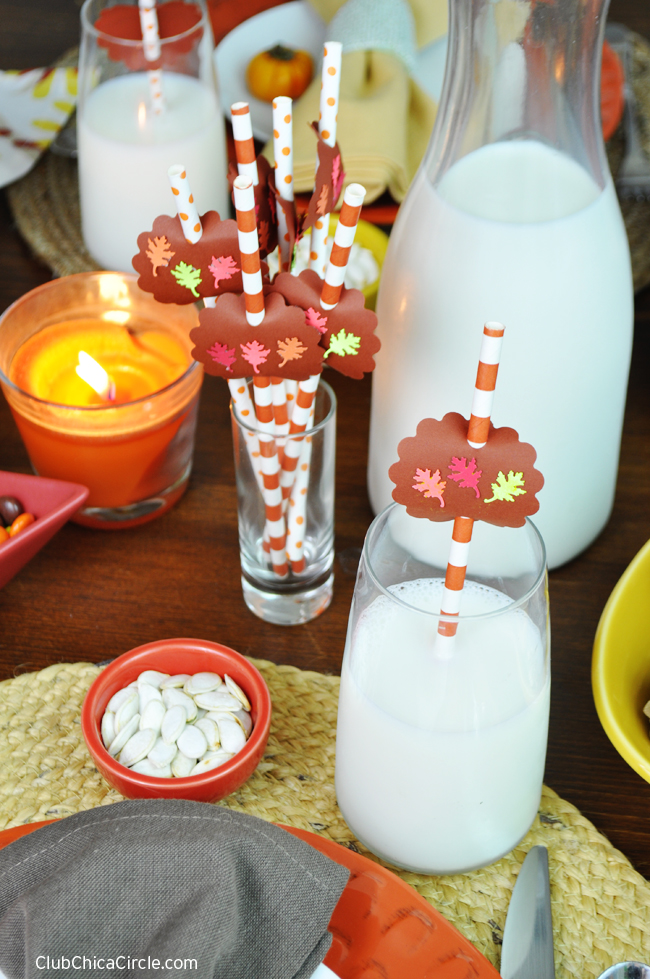 They will look so festive on your table, and a fun way to encourage kids to finish their milk.
It's a party for your mouth!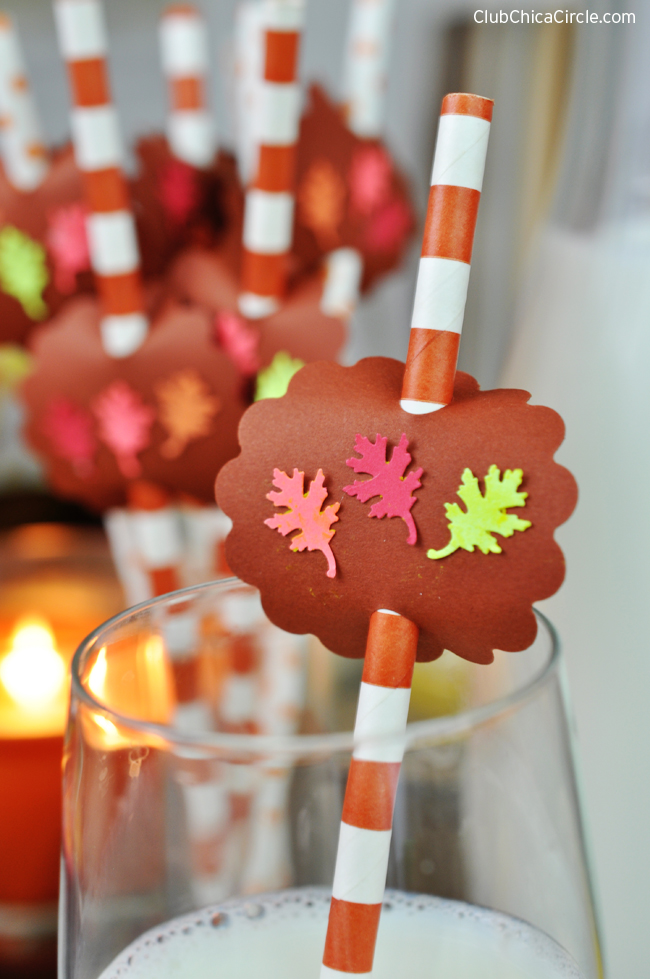 So pretty!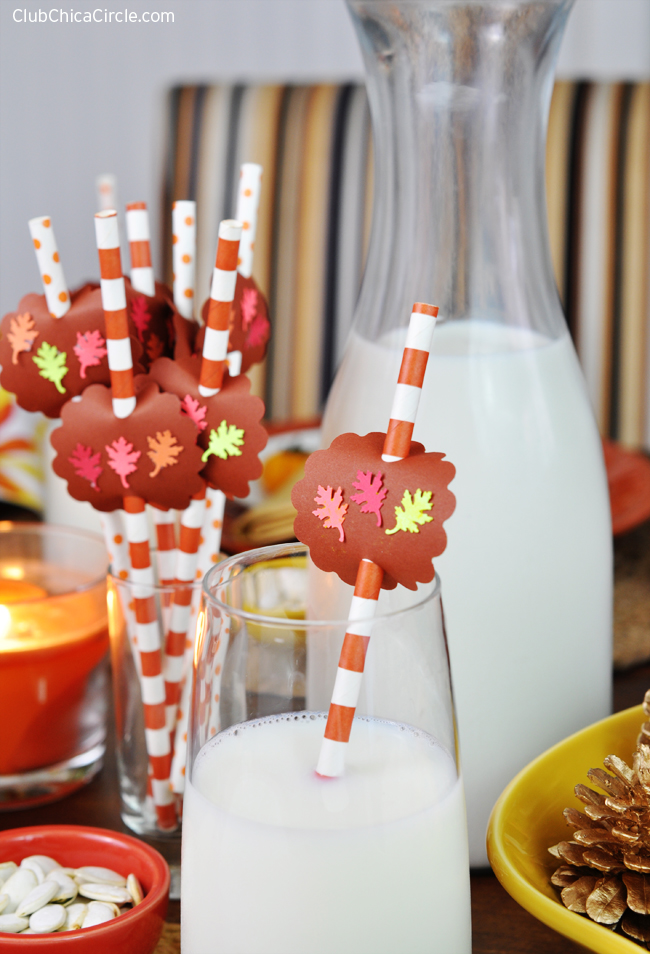 So here's to "Drinking to a brighter future", and a festive, fun, and memory-filled Thanksgiving!