Are you ready for April Fools' Day on April 1st? Is it better to be fooled or to do the fooling? I can't wait to see my kids' faces by trying some of the 20 awesome and family-friendly April Fools' Day tricks below.
I don't remember celebrating April Fools' Day growing up – but I do remember it being special a special day to celebrate my friend Dianne's birthday. (Happy Birthday Dianne!)
You can find pictures of all of these ideas and more pinned to my Awesome April Fools' Day Pranks Pinterest board.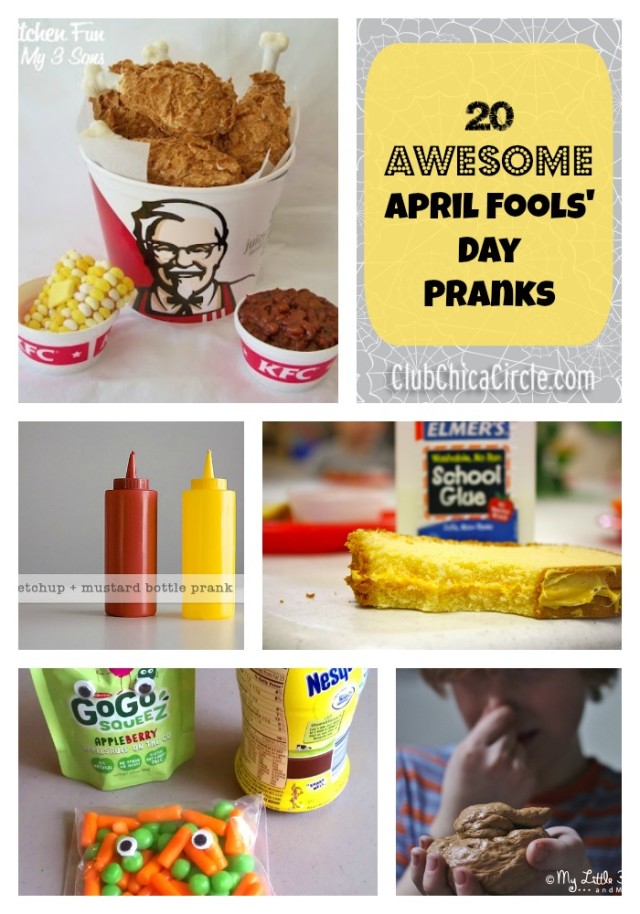 Photo credits (starting top left): #6 Kitchen Fun with my 3 Sons, #16 All For the Boys, #8 Preschool Daze, #19 Not So Idle Hands, #17 My Little 3 & Me
Food Pranks
The most extravagant and detailed food prank award goes to Hoosier Homemade for a full April Fools' Dinner (with a complete tutorial).  Bonus:  The sushi only requires two ingredients.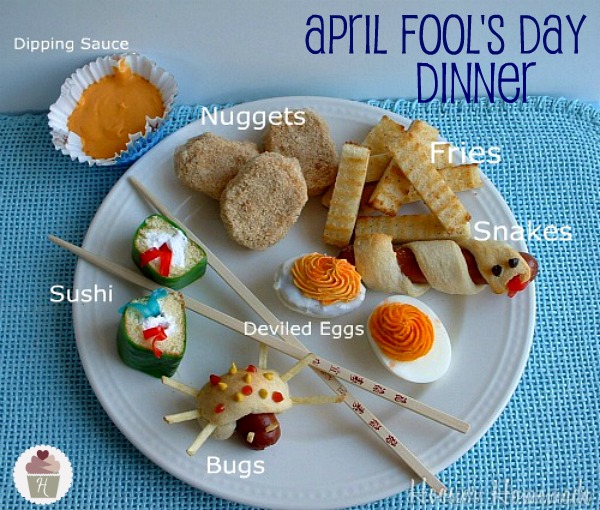 1.  Teeny Tiny Meal (JDaniel4's Mom)
2.  Ostrich Eggs (320 Sycamore)
4.  Gelatin Juice (Random Handprints)
6.  KFC Fried Chicken Bucket (Kitchen Fun with my 3 Sons)
7.  April Fools' Ice (Alpha Mom)
8.  Cake and Frosting not Grilled Cheese (Preschool Daze)
9.  April Fools' Mixed up Lunch (My Mix of Six)
10.  Fake Sushi (Hoosier Homemade)
11.  April Fools' Eggs and Bacon (Teach Mama)
12.  April Fool's Spilled Coffee (Clumsy Crafter)
13.  Sponge Cake (Watch out for the Woestmans)
14.  Salty Donuts (Crissy's Crafts)
Scary Pranks 
The scariest (and also craftiest) prank award goes to Morena's Corner. She not only strategically placed fake cockroaches in the food – but also created them using her Silhouette printer: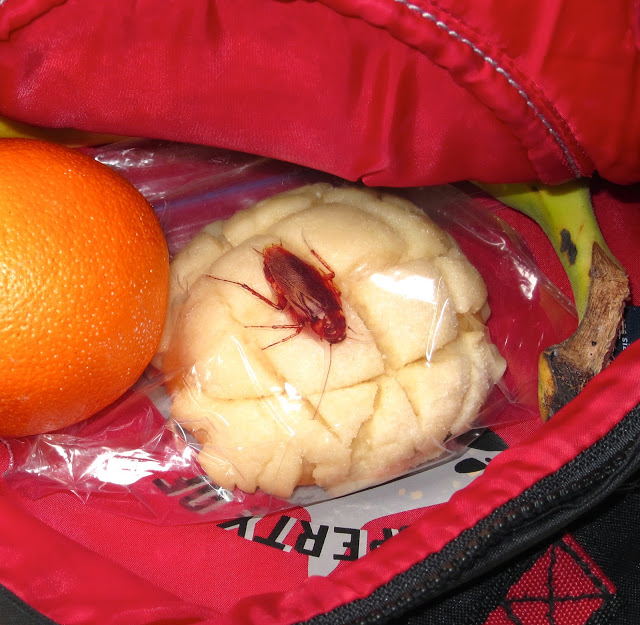 15.  Cockroach in the Lunch (Morena's Corner)
16.  Squirting Ketchup & Mustard Bottle Prank (All For the Boys)
17.  Fake Dog Poop (My Little 3 & Me)
Silly Pranks
The silliest prank is a three-way tie to ideas 18-20 on our list. The notes in the toilet by Watch out for the Woestmans will be my choice to prank the early-risers in our family: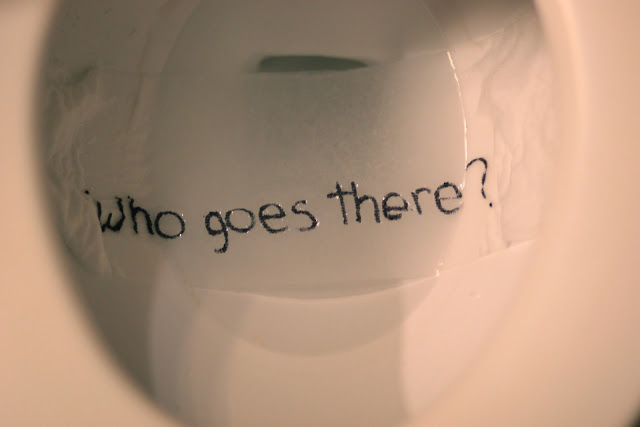 18.  Shoes Everywhere (Kitchen Counter Chronicle) – based on Dr. Seuss's "Wacky Wednesday"
19.  Googly Eyes Lunch (Not So Idle Hands)
20.  Notes in the Toilet (Watch out for the Woestmans)
Will you be pranking someone on April Fools' Day? Share your plans below!
If you liked this post, and want more, you can subscribe to be on our mailing list here, and make sure to get your free Cupcake Toppers Printables for Every Occasion.
Feeling social? Follow Lynnee's boards on Pinterest and Pauline's Club Chica Circle boards here. You can also find  Lynnee Jimenez on Google+.