Last week's Wordless Wednesday's photo evolved into this week's Wednesday feature: my pinecone topiary centerpiece creation. What do you get when you combine a foam ball, stick, dark brown caulk, pinecones, a recycled wine bottle, and a little spray paint?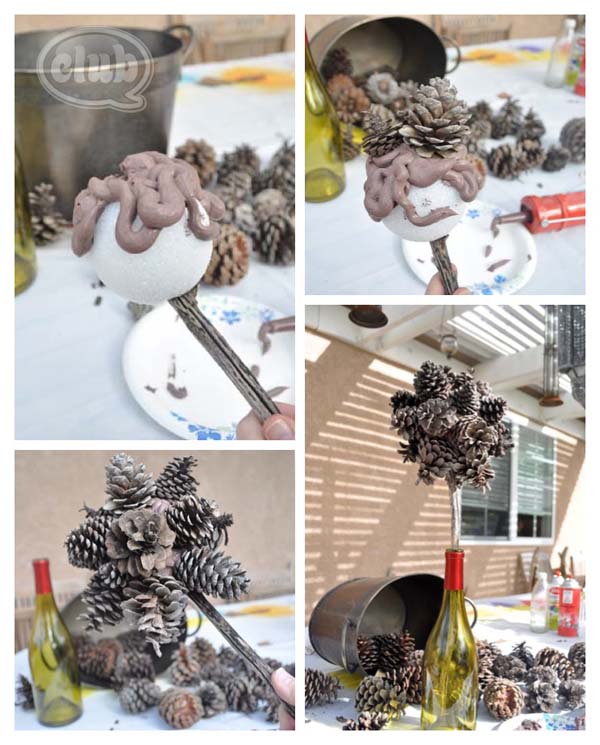 A pinecone topiary, of course. We hope you are all enjoying some family time this Thanksgiving. We are so thankful to you, our trusted readers, this Thanksgiving. We look forward to many more crafty posts to share with all of you.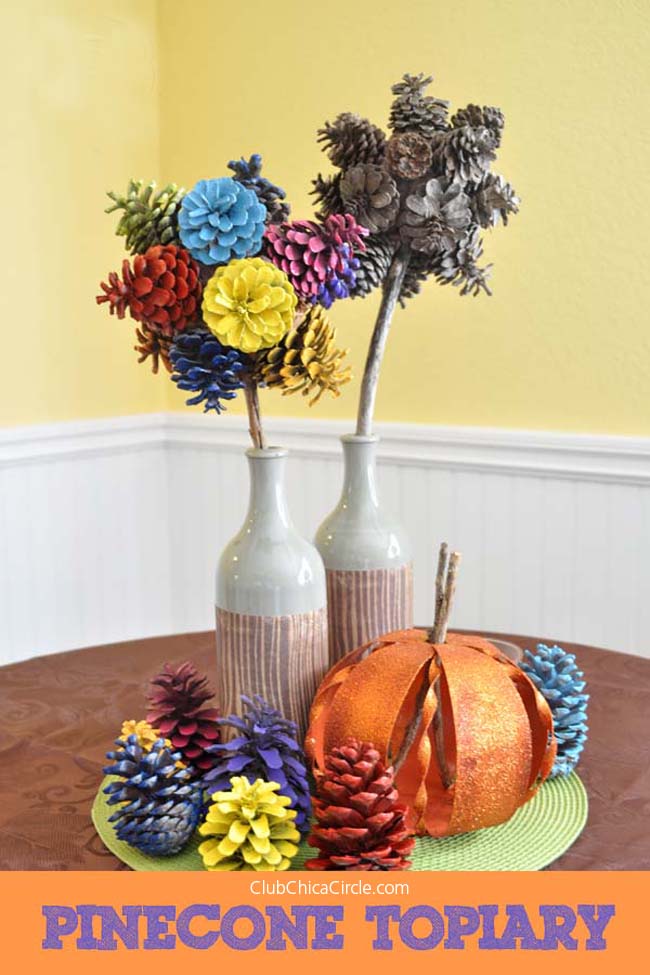 Happy Crafty Thanksgiving!
If you liked this post, and want more, you can subscribe to be on our mailing list here.
*a little note about crafting with caulk: certain precautions should be taken when crafting with caulk. It can be quite harmful if ingested, or may cause skin irritations. Always remember to use in a very well ventilated area, use rubber gloves for extra safety, and take special care when crafting with children. Although, many of the crafts I have created look good enough to eat – they aren't! Caulk can be very harmful if swallowed. If you make homemade gifts containing food items in them using caulk, please make sure caulk has completely dried in a well-ventilated area first and does not touch candy or food before introducing food item.  For more information see here.