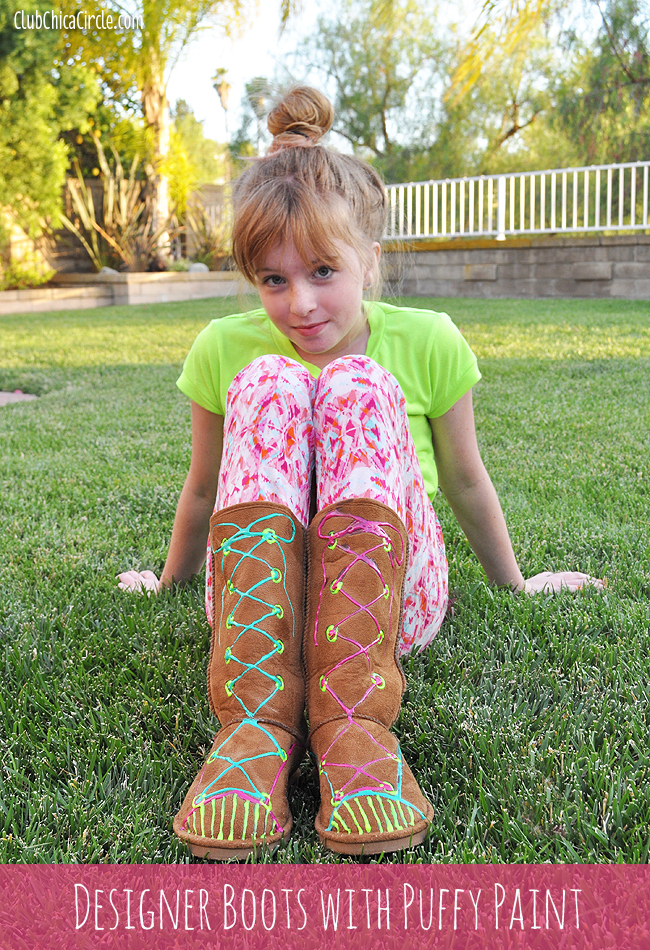 Ok, I wouldn't let my daughter to this to actual UGG boots, but I found these boots on sale awhile back for $10.
They are perfectly fine boots as is, but they were just calling out for a little personalization and fun—3D fabric puffy paints to the rescue. = )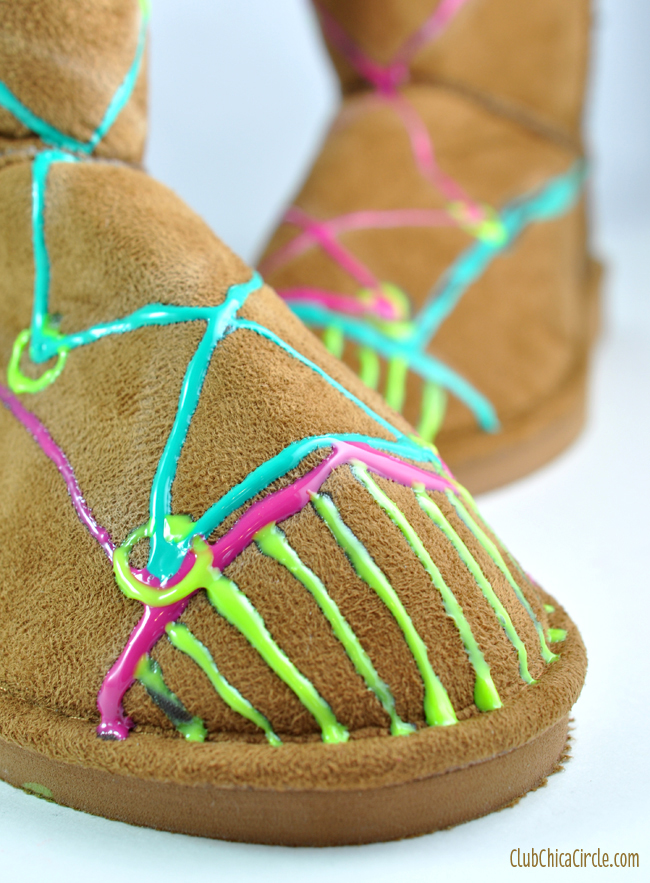 It was so easy, and I'm telling you. My daughter can't stop wearing them now and showing them off to her friends at school!
First, I found some really brightly colored puffy paints, ones that would contrast nicely with the brown boots. Then we lightly chalked in a design as a guide.
Then it was just a matter of applying the puffy paints on the front and letting it dry completely. That was the hardest part, resisting the urge to touch the paint before it dried.
When the design is completely dry, you can rub off any excess chalk before wearing.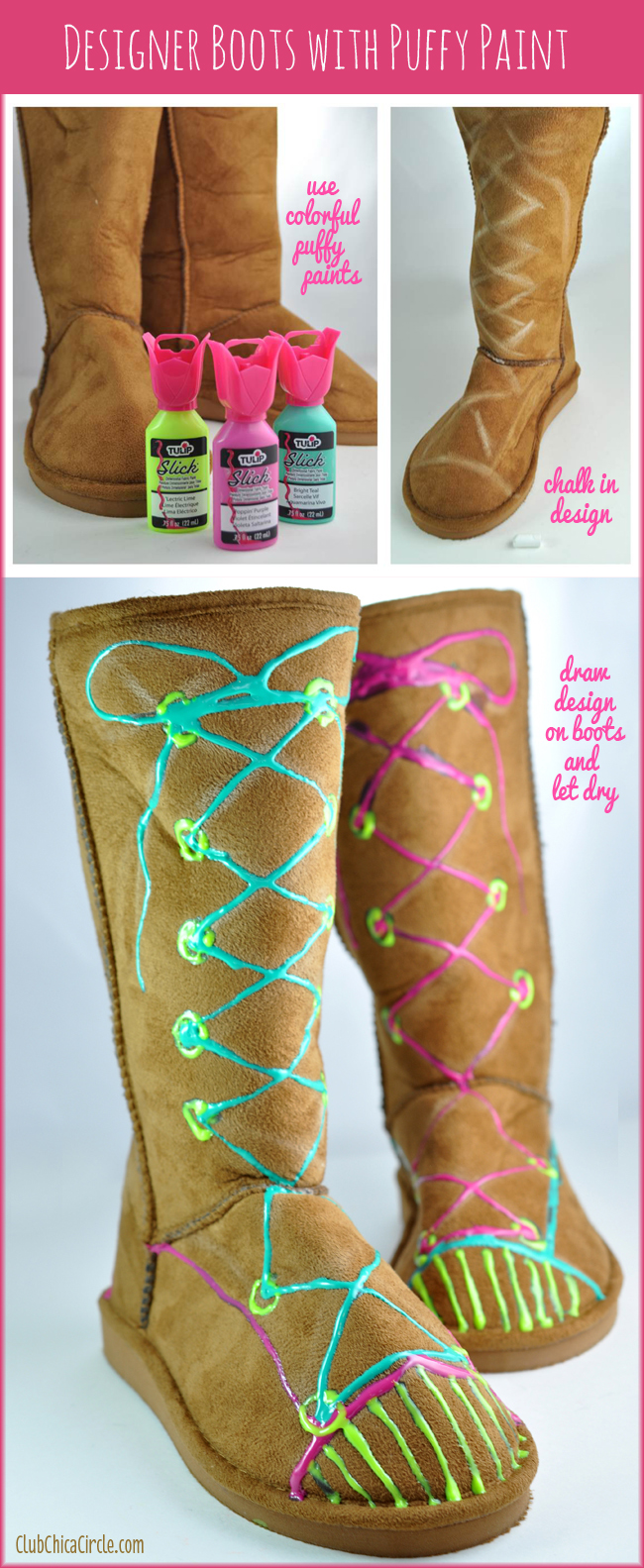 Cute, right?
And if you can tell, she has got the perfect personality to pull of her custom designed boots!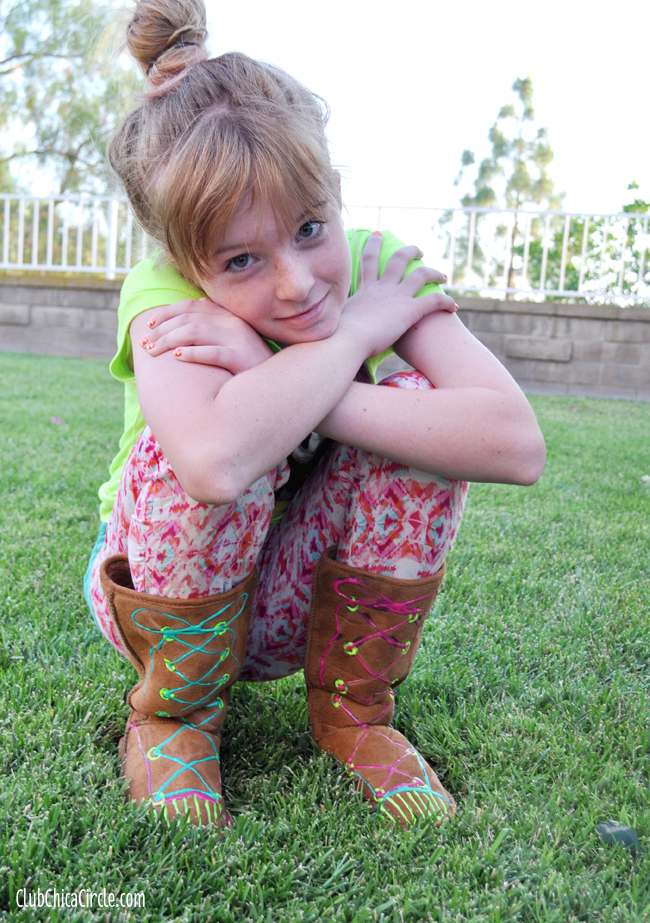 Come on, you know you want to try this craft. = )
Happy Crafting!
If you liked this post, and want more, you can subscribe to be on our mailing list here, and make sure to get your free Cupcake Toppers Printables for Every Occasion.

Feeling social? Follow ChicaCircle on Facebook or Twitter, and follow me on Pinterest or Instagram.