Note: This post is NOT sponsored. Pauline and I met Mark Gilmor, one of the Kinfish founders, last year at the Mom2.0 Summit and were drawn to his passion for the product and his focus on keeping kids safe online. In the past year, he and the team have added more safety features to make the product even more compelling.
Have you heard of Kinfish?
Are your kids anxious to share photos, messages, artwork or videos online – but you are worried about digital safety?
Are you a teacher looking for a safe way to share classroom updates and pictures with a closed group of parents and kids?
Are you a sports team manager looking for a new way to share updates and pictures with both the parents and the kids? ….and have the kids interact, too?
Do you want to share pictures and videos of the kids with the grandparents in a more secure place than Facebook? …and have the kids share messages, too?
Do you have a group of friends that you love to share messages with throughout the day – but don't want to get trapped in Facebook to get the updates?
If 'yes' – Kinfish is the answer!
What is Kinfish?
Kinfish is the "all private, kid friendly, safe way to share". It is a mobile app downloadable on iTunes (and soon for Android). You can also access your private groups on the on the web if you don't have an iPhone or iPad. Through Kinfish, you and your kids can share videos, photos, messages and create your own drawings that are visible only to those within the secure group that you create. Download it for free. Your 1st group for free.
How Kinfish works:
First, download the app via iTunes. (if you don't have an iOS device – you can still create a group and keep up with the conversation by logging in at  www.Kinfish.com). Adults should download the Kinfish app while kids should use the Kinfish Junior app.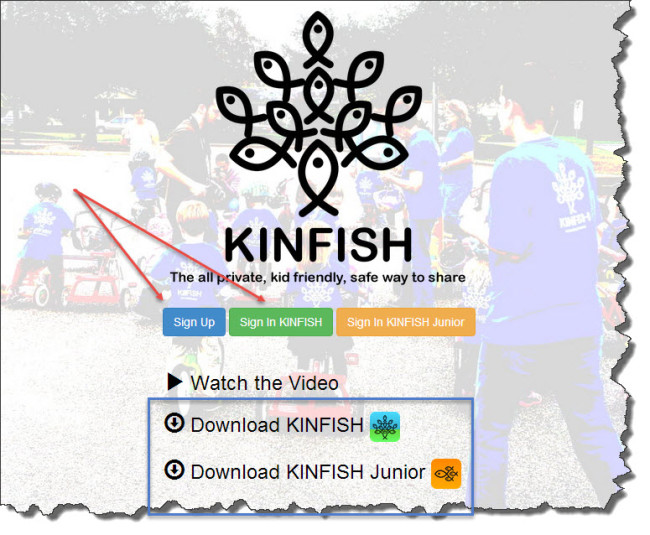 Once you register as an adult on Kinfish, your identity is verified: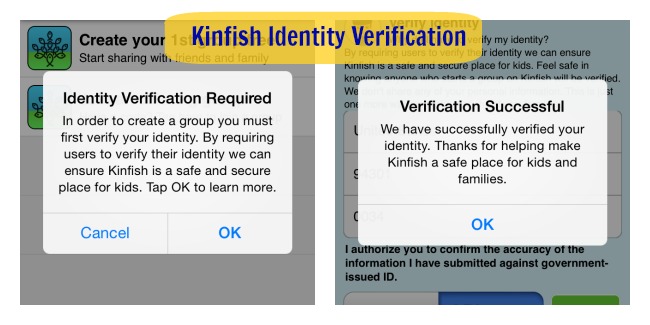 Now it's time to set up your first group: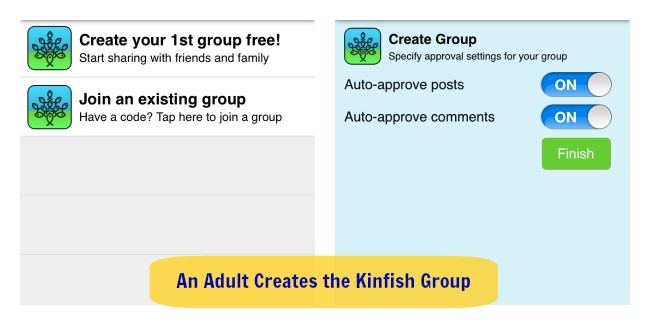 Create your kid's accounts while in your adult Kinfish account. You create the user name and password.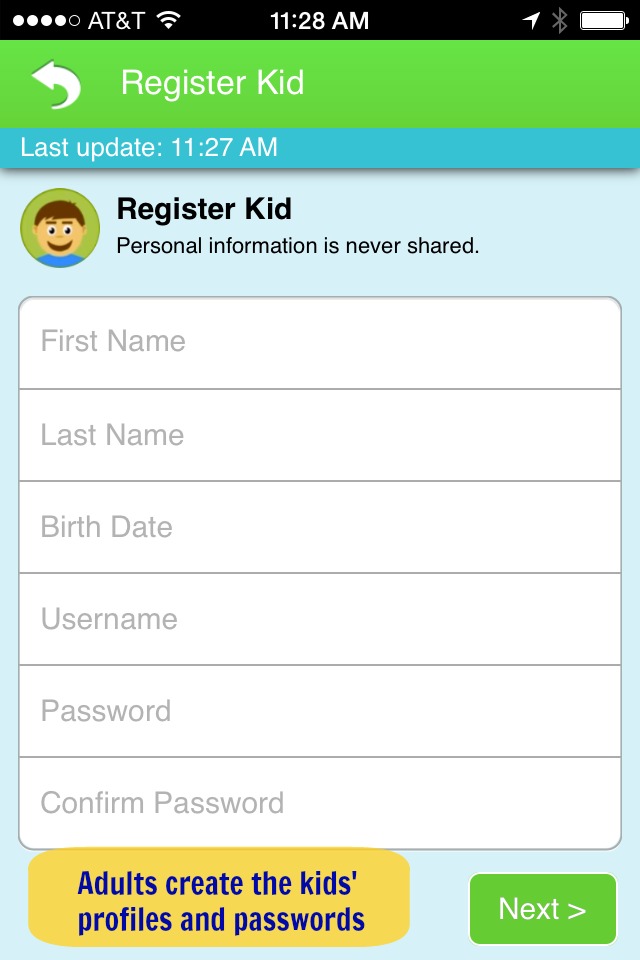 Add adults to the group with a unique group id or via email.  Adults can join a group if invited without verification but if they want to create their own group they must be verified!:
Keep up with the excitement: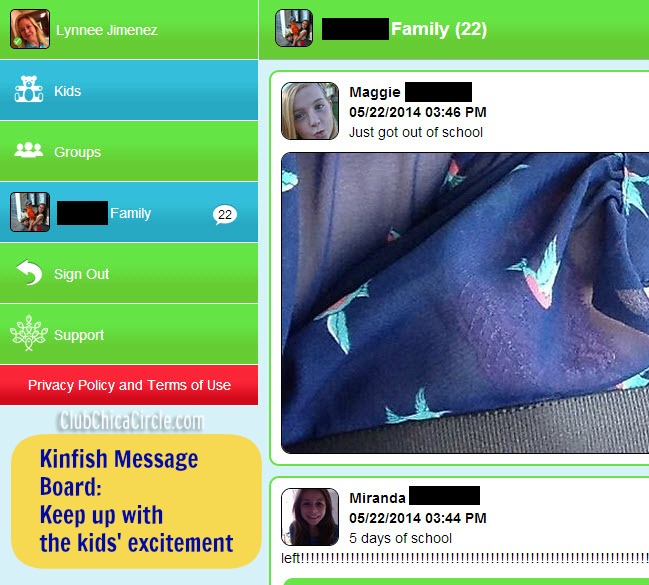 Add your own note, upload a photo or video, or create a drawing inside the app to be visible to everyone in the private group.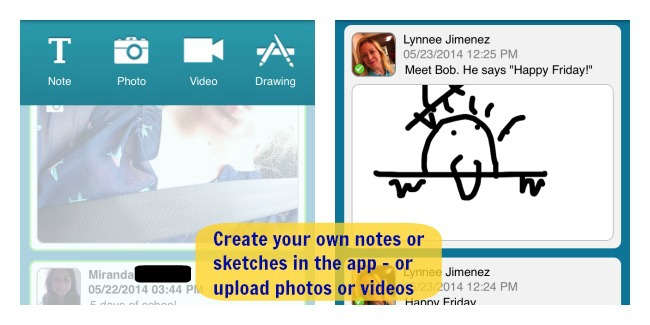 Safety features:
-No ads.
-Kinfish does not allow search engines to crawl and find your pictures for reuse (unlike other popular social sharing sites).
-A group needs to be initiated by an adult. The adult's identity is verified.
-You can delete posts in groups you own. Posts do not become of you or your child's immovable digital footprint.
-Kinfish regularly audits to maintain COPPA safety guidelines for children's online privacy from the FTC.
-Kinfish does not use your private information beyond verification.
-All messages and posts are visible to everyone in the private group (no separate secret conversations).
Bring the family together through Kinfish. You may be surprised at what your kids are thinking about!
If you liked this post, and want more, you can subscribe to be on our mailing list here, and make sure to get your free Cupcake Toppers Printables for Every Occasion.
Feeling social? Follow Lynnee's boards on Pinterest and Pauline's Club Chica Circle boards here. You can also find  Lynnee Jimenez on Google+.