As a member of the Blueprint Social Community, this is a sponsored post on behalf of Disney.  All thoughts, crafts, photographs, and ideas are my own.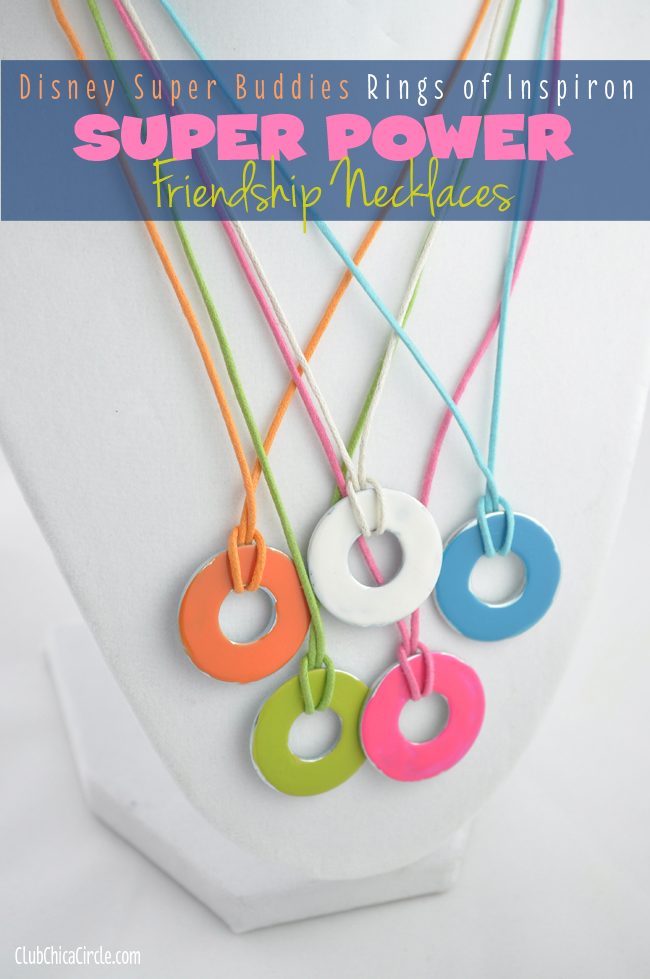 My tween and I recently had the opportunity to preview the new Disney Super Buddies movie due out at the end of this month.

This fun family movie centers around five dogs or "buddies" and the special rings they find that give them each a unique super power. From super speed to super flexibility, the Super Buddies must work together to fight an evil bully from outer space. Separately they are strong, but together they find out that they are invincible.
Today's fun craft idea is inspired by the super power rings and the strong sense of friendship that these Super Buddies have. With just a few simple supplies, you can make these SUPER CUTE friendship necklaces to share and wear with your SUPER friends.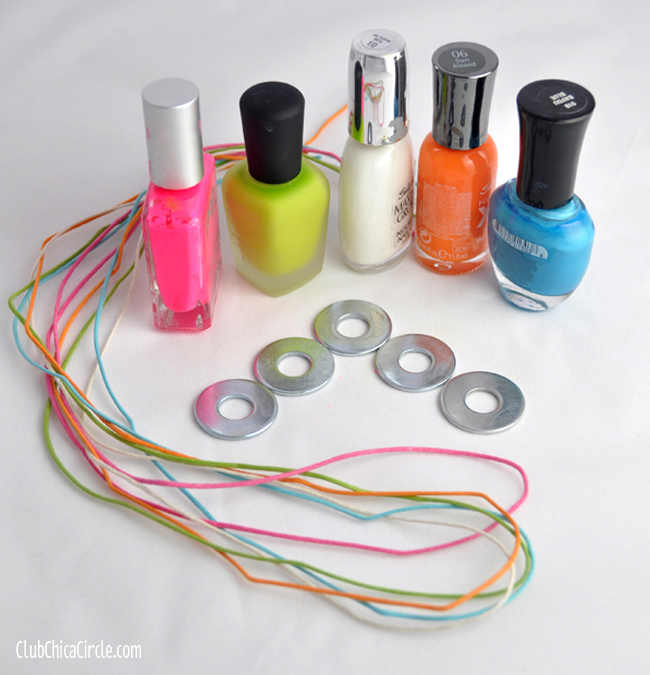 I used simple 1 " metal washers that I found at my local hardware store for less than a quarter each.
Then I gathered the five super power colors of nail polish based on the "Rings of Inspiron" from the movie. Pink is for SUPER SPEED, green is for SUPER INVISIBILITY, white is for SUPER STRETCH, orange is for SUPER MIND CONTROL, and blue is for SUPER STRENGTH.

I also used cotton cord in coordinating colors for each ring. I used 26″ of cording for each necklace.

First, I painted the front of each metal washer with a thick coat of nail polish and let dry.
Next, I folded the coordinating cording in half and strung through the middle to create a loop (like shown above) and attach to the washer.
Finally, I tied off the end of the necklace with another knot.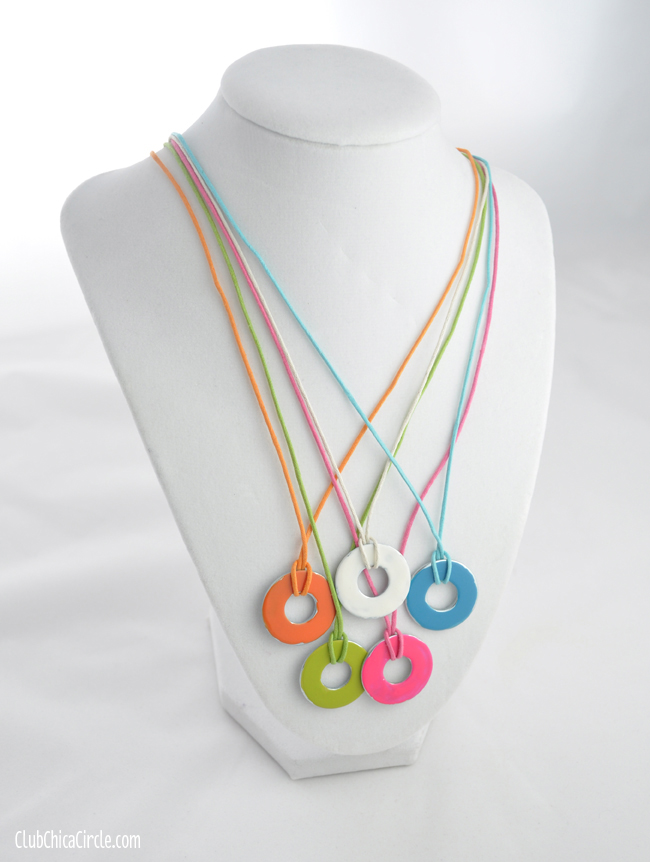 These make perfect friendship necklaces to share with your friends!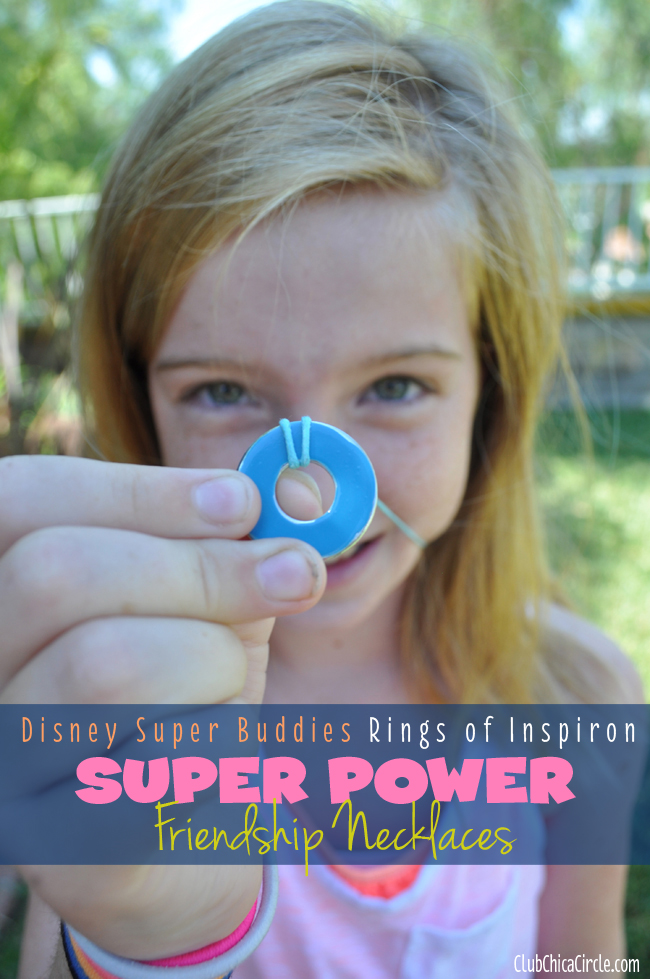 My tween just needed to decide which super power she wanted to represent and which ones to share with friends.
One of the first rules of being a super hero is that you don't need super powers.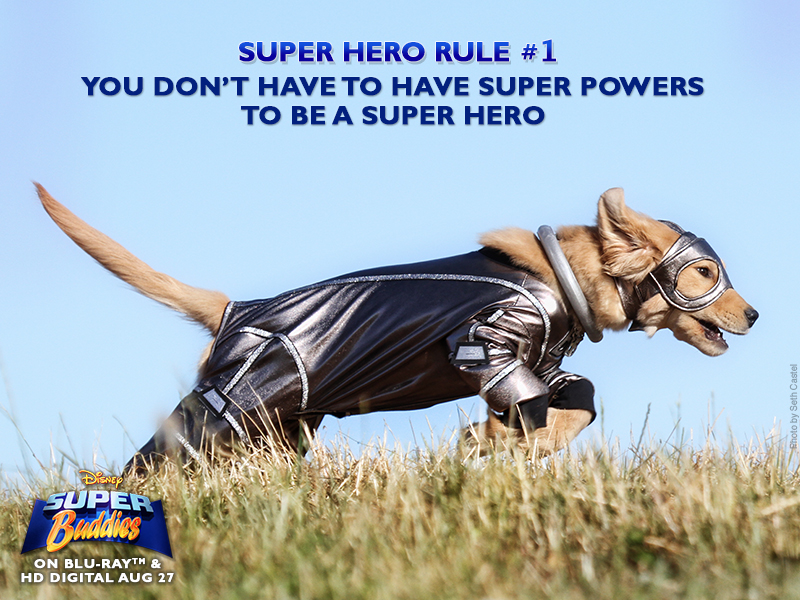 Friendship is a strong force, and working together is powerful. In the movie, the Super Buddies that they must work together and use each of their own special powers to defeat evil.
As an alternative craft idea, you can link the five colored rings together to make a cool statement necklace, and all of the super powers represented together!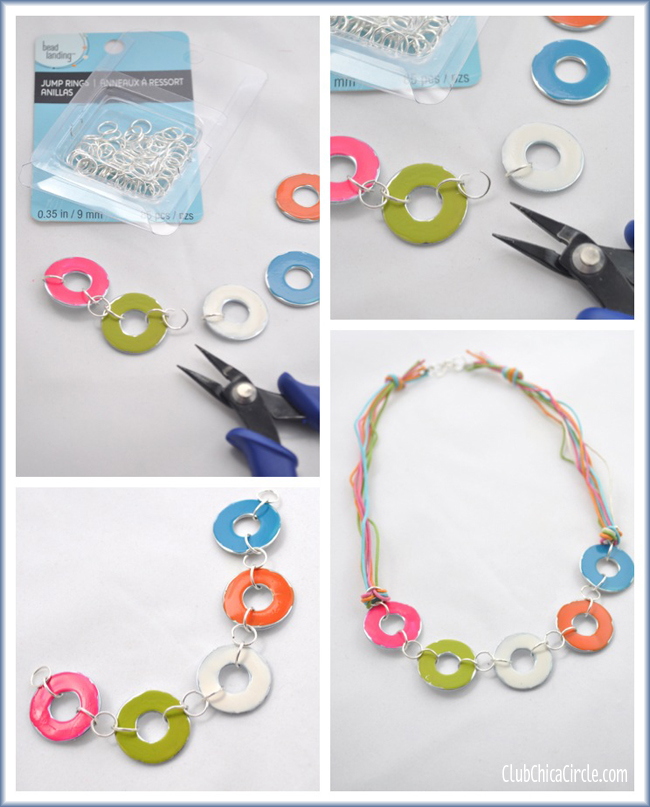 I used large 9mm jump rings and my flat nosed pliers to attach the rings together. Then I strung the colored cording on each end looping on the last ring like above.
Whether you share the friendship necklaces, or keep for yourself, this easy craft idea is perfect for tweens, but cool enough to wear yourself!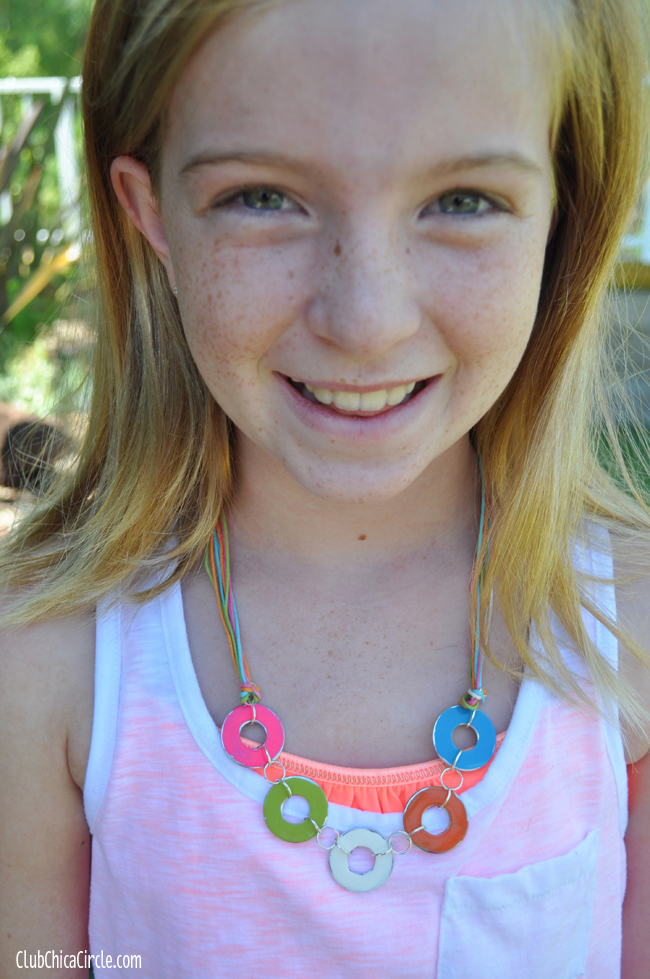 You can own your own copy of this fun movie on Blu-Ray Combo Pack on August 27th.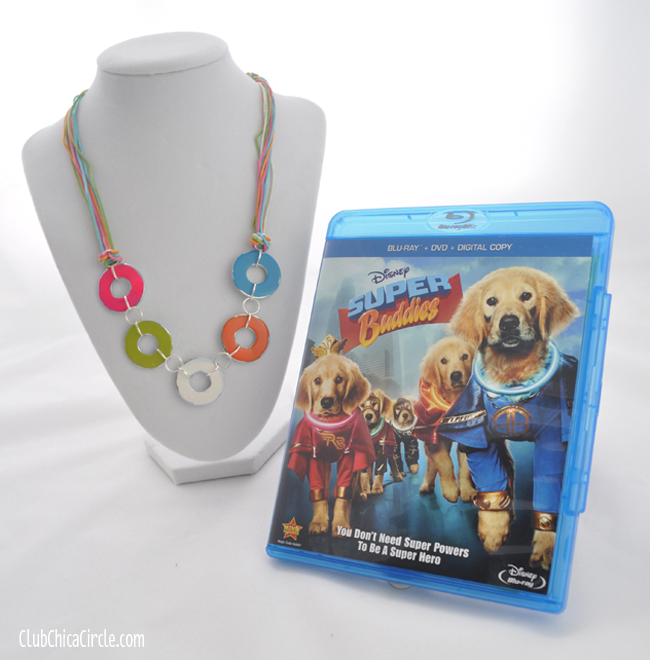 For more fun, visit the Super Buddies on FaceBook or the Super Buddies Pinterest Board!
And for even more inspiration and fun check out some of my fellow Super Buddies bloggers!
Enjoy!
As a member of the Blueprint Social Community, this is a sponsored post on behalf of Disney.  All thoughts, crafts, photographs, and ideas are my own.
If you liked this post, and want more, you can subscribe to be on our mailing list here.
Feeling social? Follow ChicaCircle on Facebook or Twitter, and follow me on Pinterest or Instagram.