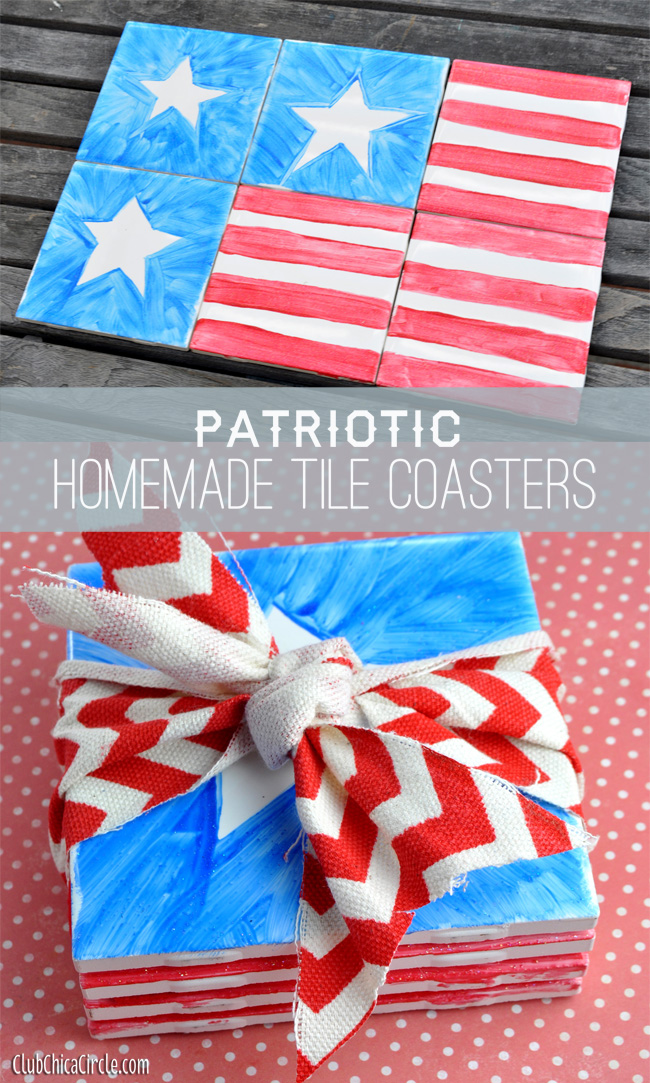 If you are planning any 4th of July festivities or attending any backyard BBQ's, this easy craft idea can either be a fun patriotic functional decoration or a great homemade hostess gift!
You are not going to believe how easy and inexpensive these patriotic coasters are to make! I started with plain white ceramic tiles that you can find at your local hardware store. I bought mine at Home Depot for less .50 a piece. That paired with a little glass paint and craft felt, these coasters are a great family craft idea.
Here are all the materials I used:
Americana® Crystal Gloss Enamels Glitter transparent glass paints in Red and Blue
4" x 4" white ceramic
Paintbrushes
Red or Blue felt
Scissors
Glue (glue gun or all purpose craft glue)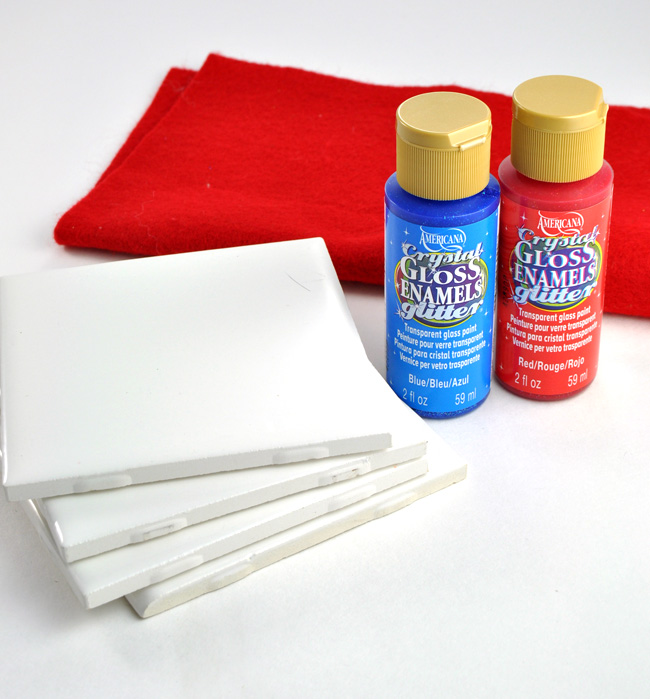 I used red and blue glitter Gloss Enamel glass paints to create stars and stripes on white square tiles. You can find basic white square tiles at any hardware store. They are the perfect surface to paint your own custom design on.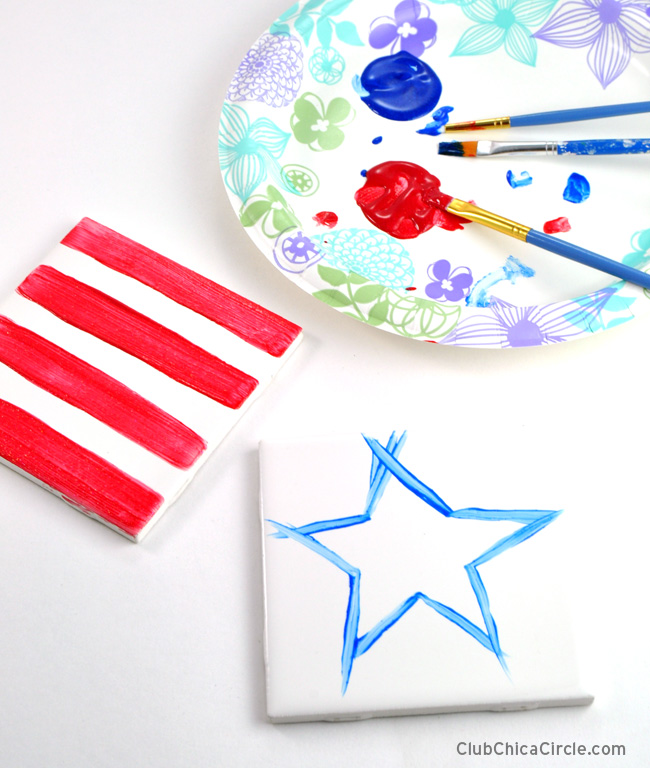 I painted red stripes on some and blue stars on other inspired by the American flag.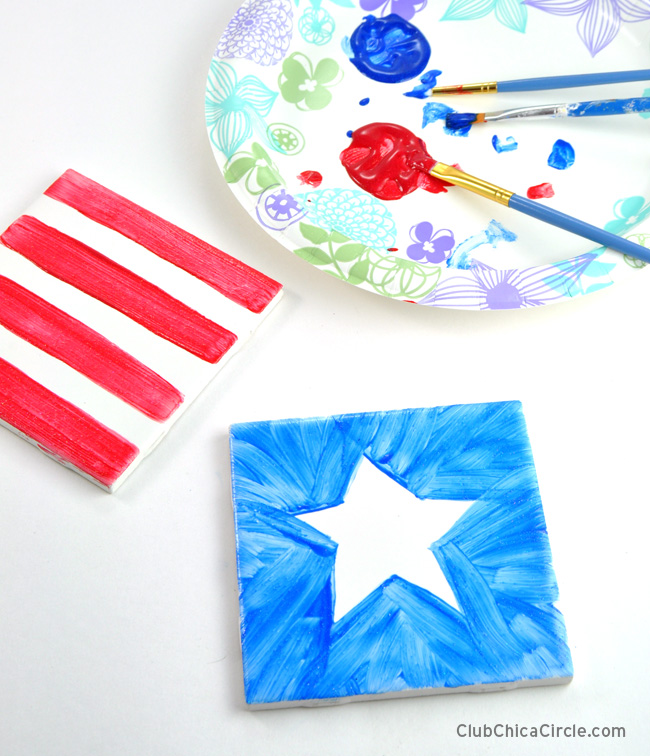 The trick to the star design is to paint a star outline on first with a thin paintbrush, and then with a larger brush fill in the outside area with radiating strokes.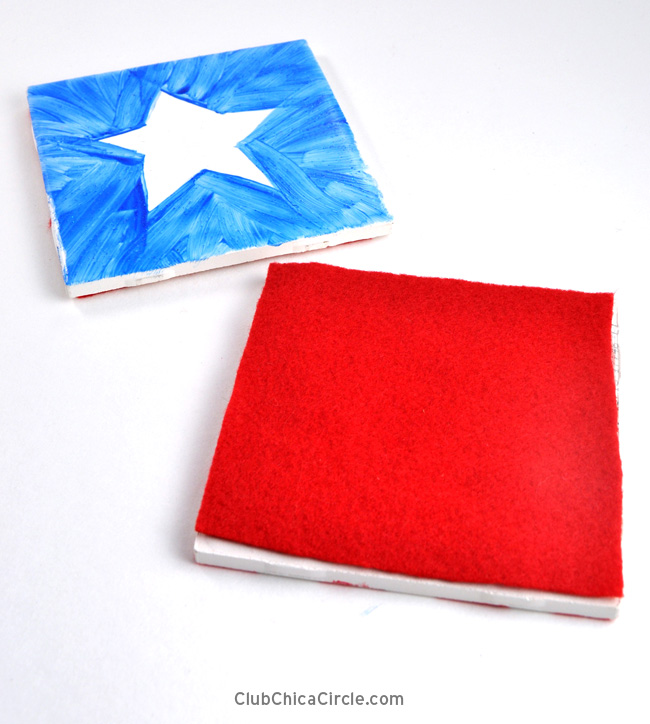 Let the paint dry completely. After the Gloss Enamel paint has set, you can follow the package directions to bake in a low heat oven to really set the paint.
Then cut squares of felt the same size as your tiles and glue on the back of each of them. What a perfectly festive and easy 4th of July decoration.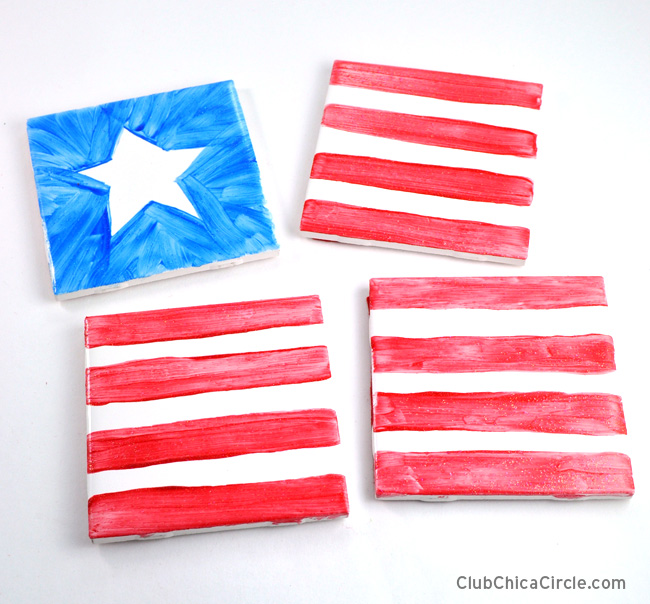 You can even wrap a set of them up to make the perfect hostess gift idea!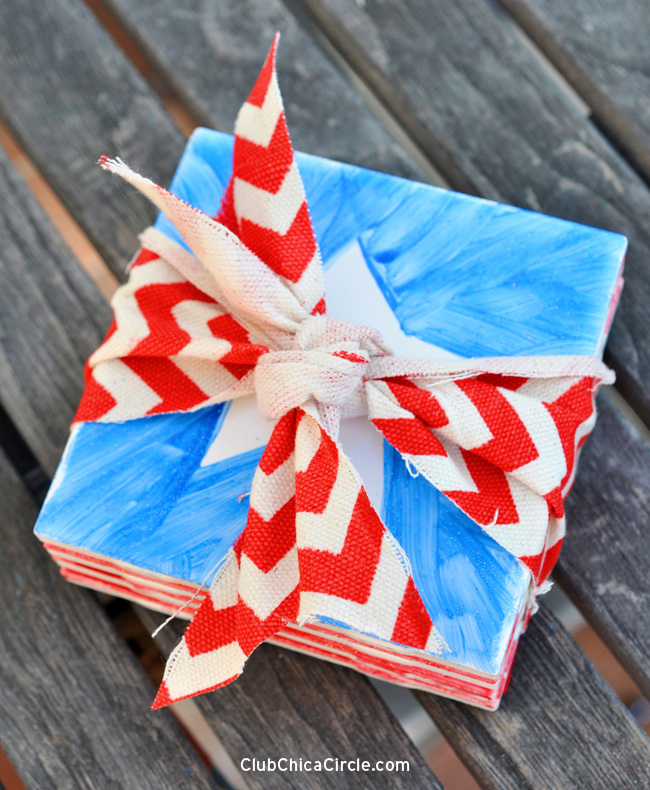 Use them as coasters or place 4-6 of them together to create a cute American flag inspired trivet!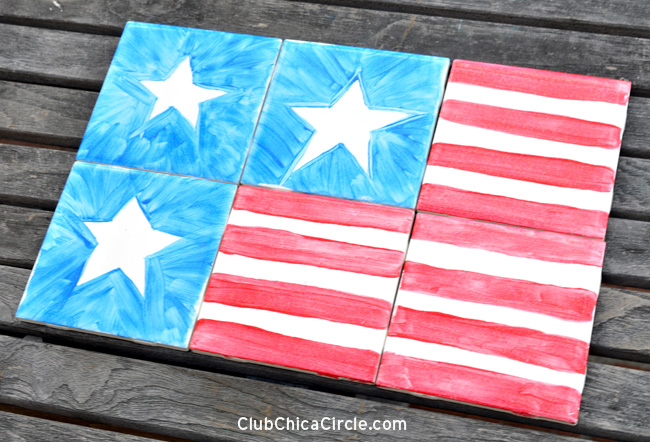 These are sure to be a patriotic party favorite!
Enjoy!