We kicked off the Chinese New Year – the year of the dragon – with the dragon bracelet craft guest post on the fabulous Ms. Twixt's site. If you celebrate Chinese New Year, it is customary to gift a lucky red envelope, normally with money tucked inside. I know my nephews just received some red envelope with fruit gummies tucked inside at daycare.
We thought it would be a great idea to gift lucky red envelopes as a sign of friendship and love – and to glam them up with a little glitter. And who can resist something sparkly? I know my tween can't. We had so much fun yesterday glitter writing on our friendship red envelopes. And with Valentine's Day right around the corner, a sparkly red envelope seemed like a perfect crafty excuse to include some love and heart related designs.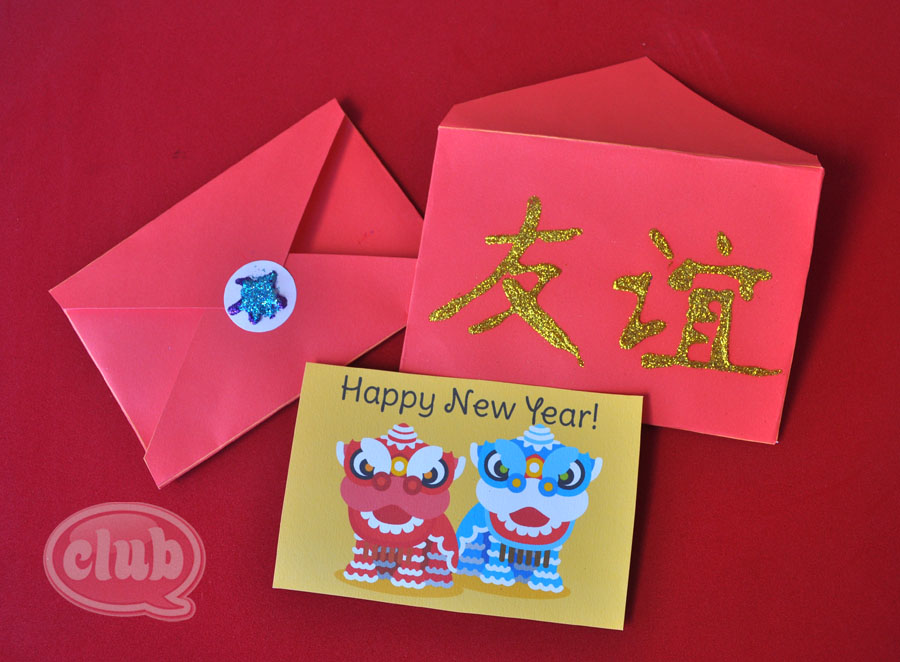 I've included free Lucky Red Envelopes Printables for you to use. Simply print out your envelope pattern of choice, grab a bottle of Elmer's glue (or any other standard white glue with a tip) and different colored glitter. We used the glue bottle like a pen, and traced over the dotted lines on the templates. I included the Chinese lettering for "friendship" and a sweet cursive "love". To help contain the mess, we used baking trays and gently shook glitter over the top of the wet glue lines.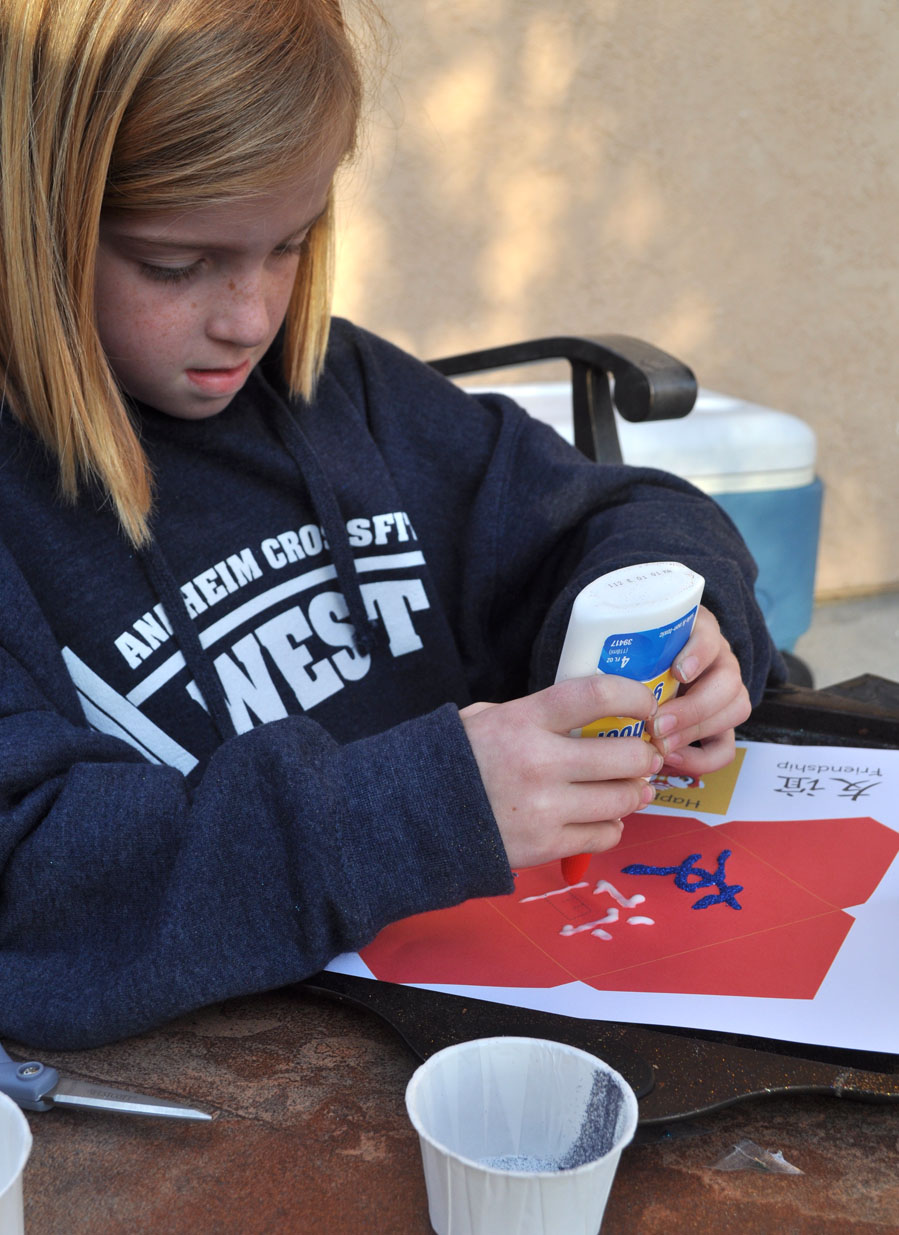 You can then shake the paper a little and move around the glitter to make sure all of the glue is covered. Shake off excess into a small cup to use again or onto the baking tray.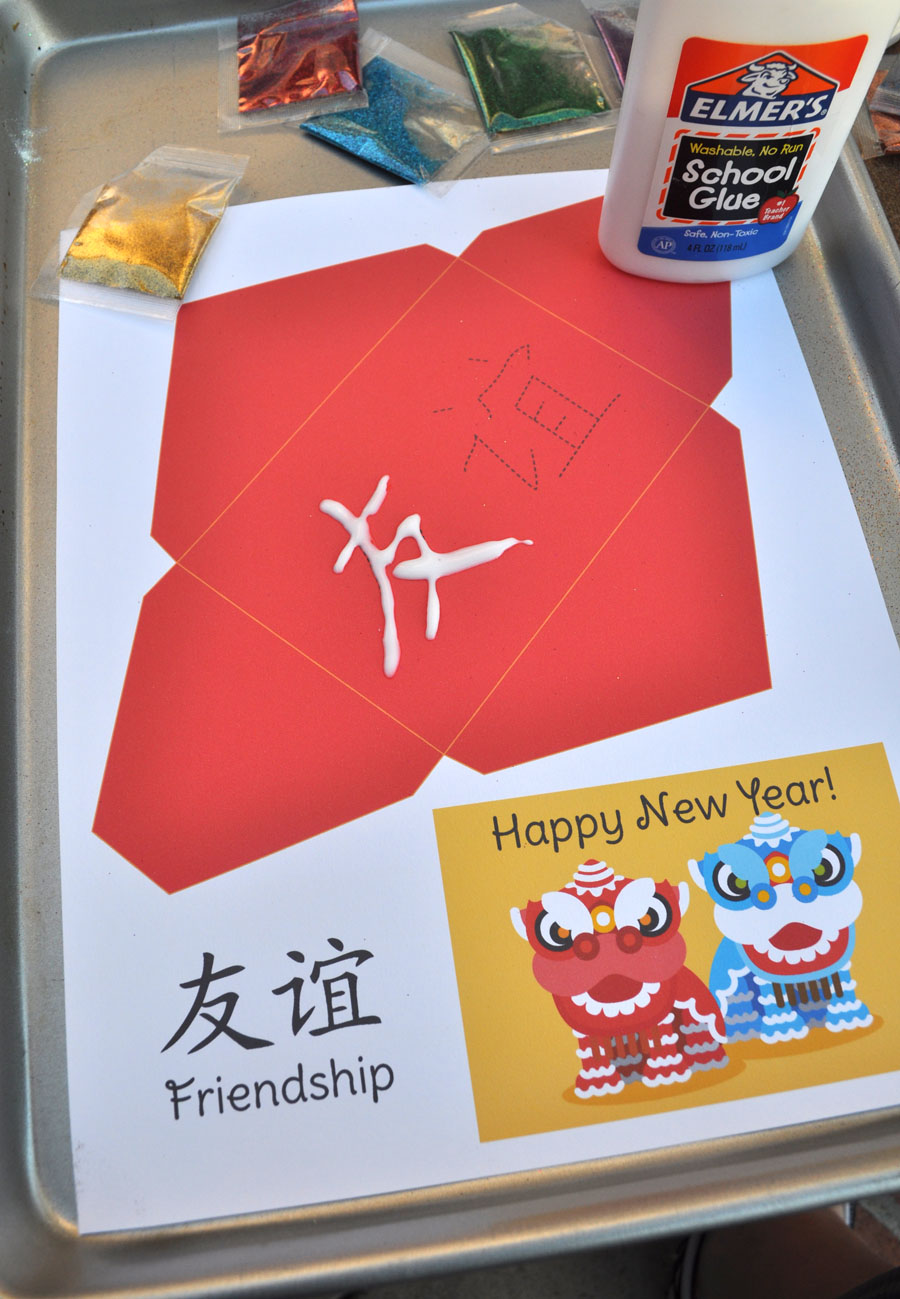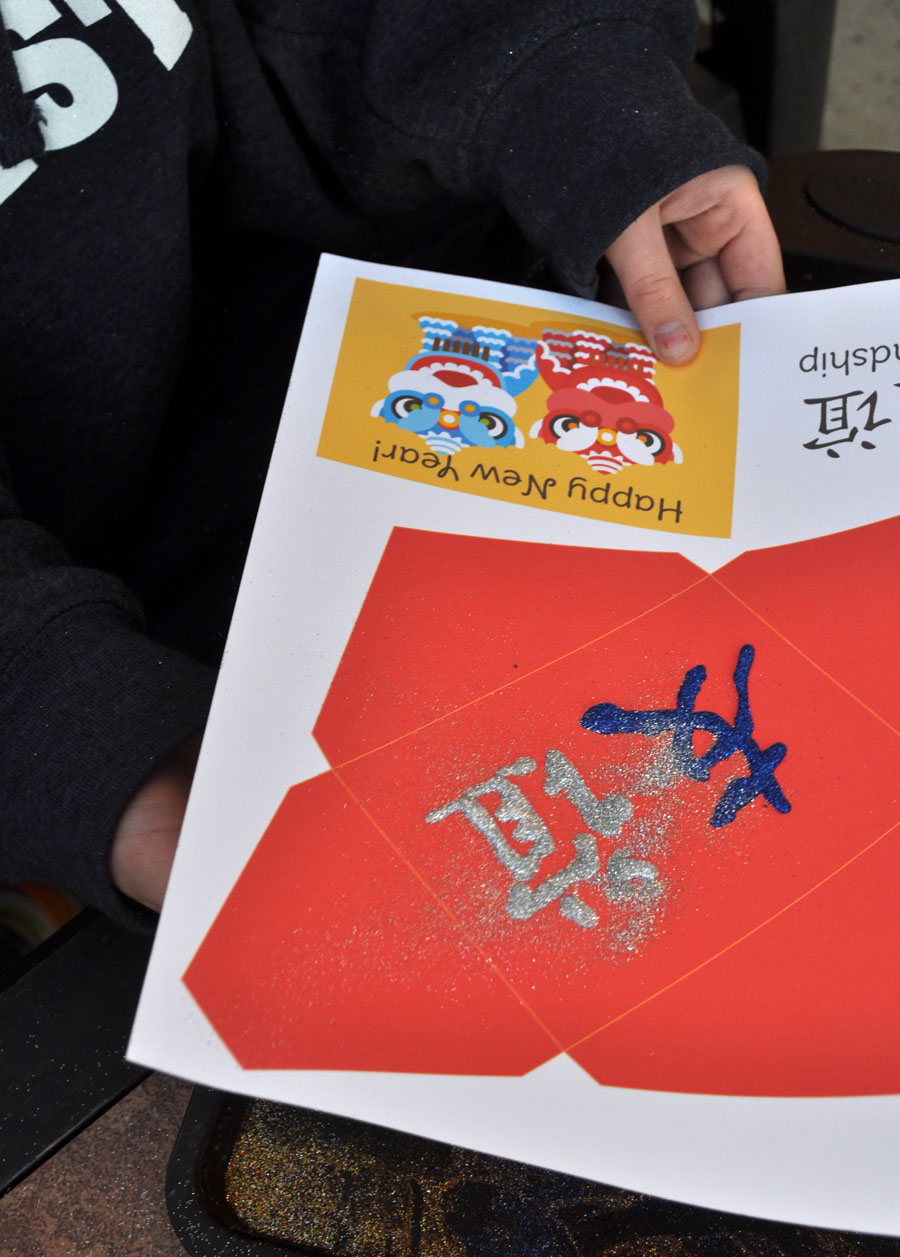 You can keep adding more lines or designs with glue and shake on a different color of glitter – like in the glittery rainbow heart design.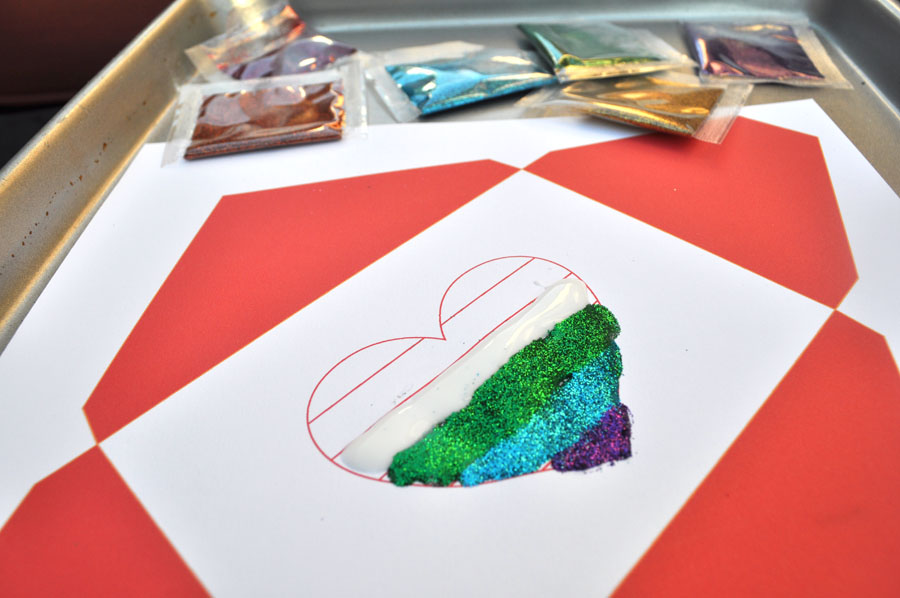 When you are satisfied, set aside to dry. We let ours dry overnight. Once we got started, we couldn't stop! I loved how my tween made her own designs and glittery embellishments.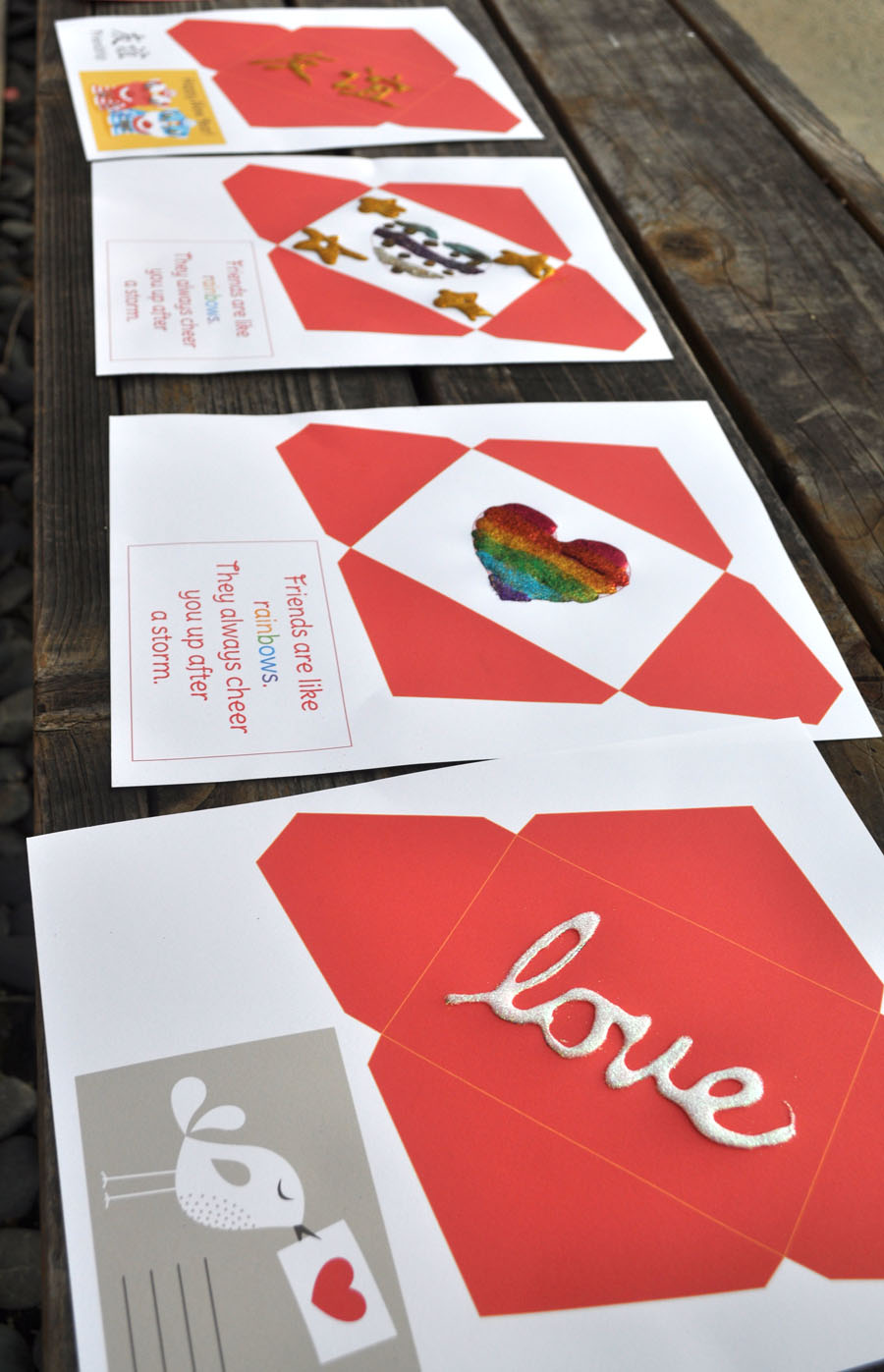 Once the glue is dry, cut out each envelope and card. Fold the flaps of the envelope in (shortest side first), then the bottom. Insert your card, treat, or money, and finish by folding in the top flap and secure with a sticker. You can even dress up a simple circle label with some glitter designs!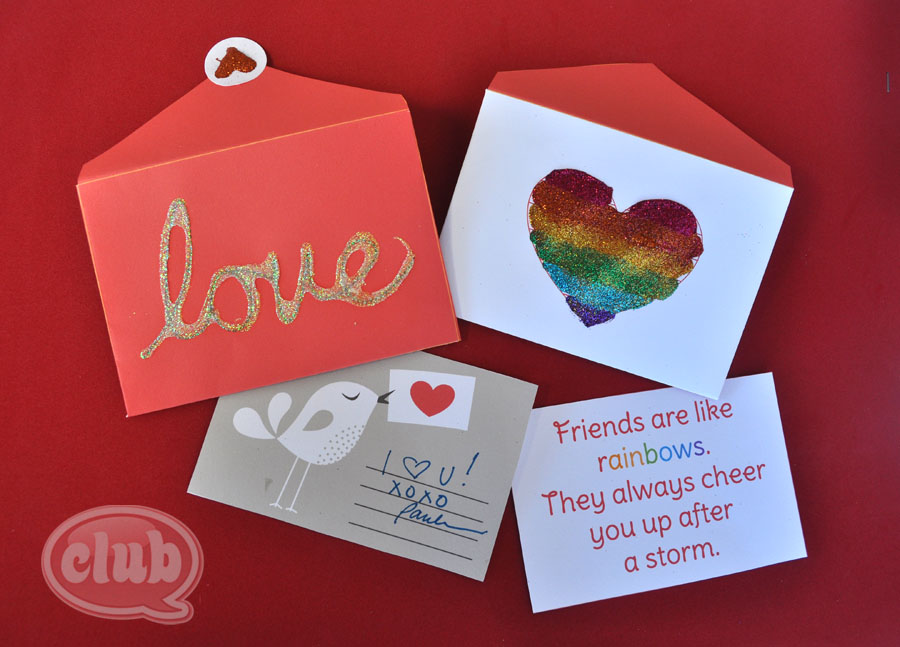 Hope you enjoy this glittery DIY. I also included additional chinese characters that you can try on your own envelopes or paper. Get it all in the free Lucky Red Envelopes Printables here. Hope this year brings you loads of luck, friendship, and love. Happy glittery crafting!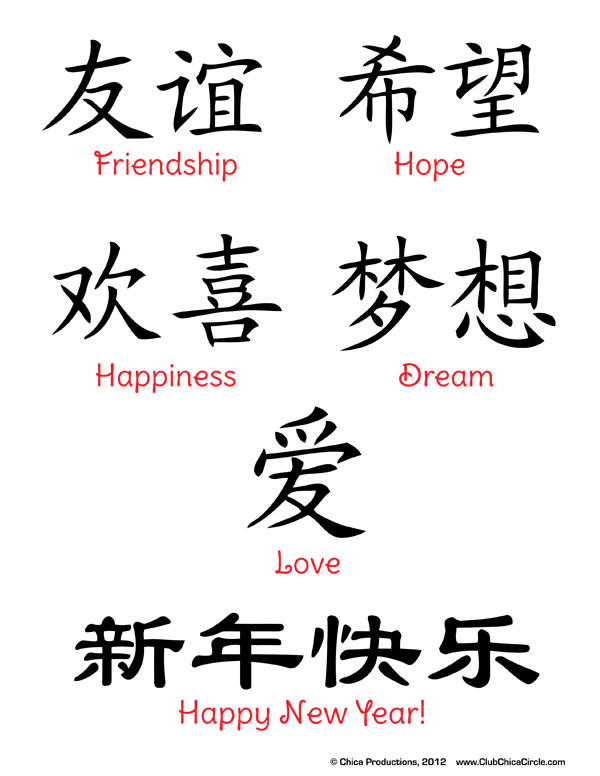 If you liked this post, and want more, you can subscribe to be on our mailing list here.