Did you know hair accessories are high fashion? You don't have to ask a tween to know that, but colored bobby pins and fashionable headbands have been hitting the high fashion runways as of late. SarahScoop's recent article about this trend inspired this DIY craft today. If it is fashionable for high fashion models, I knew I could bring this trend into tween DIY fashion world.
The craft is super simple. All you need are some bobby pins and a range of different colored nail polishes. With the St. Patrick's Day holiday coming up, I couldn't resist making a rainbow design. Luckily I had a good variety of nail colors to choose from in the house. = )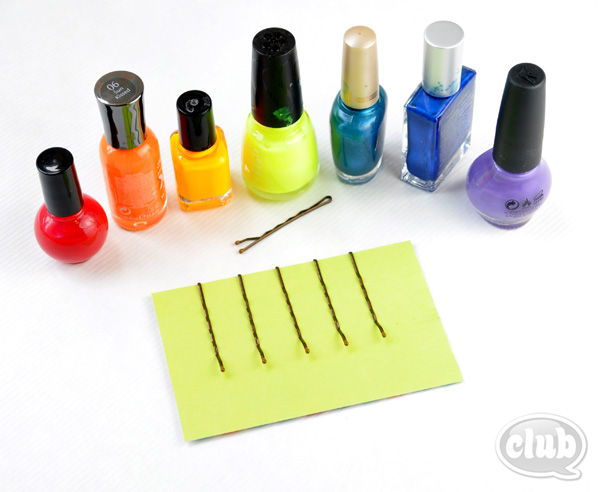 I put some plain brown bobby pins on an index card with the tops facing up. Then it was just a matter of painting each one a different rainbow color. One tip with some of the darker colors is to paint the top with white nail polish first, and then add a layer or two of color on top of that.

I put two coats of color on each bobby pin, and the rest was just arranging them in rainbow order in my girl's hair. My girl loved it!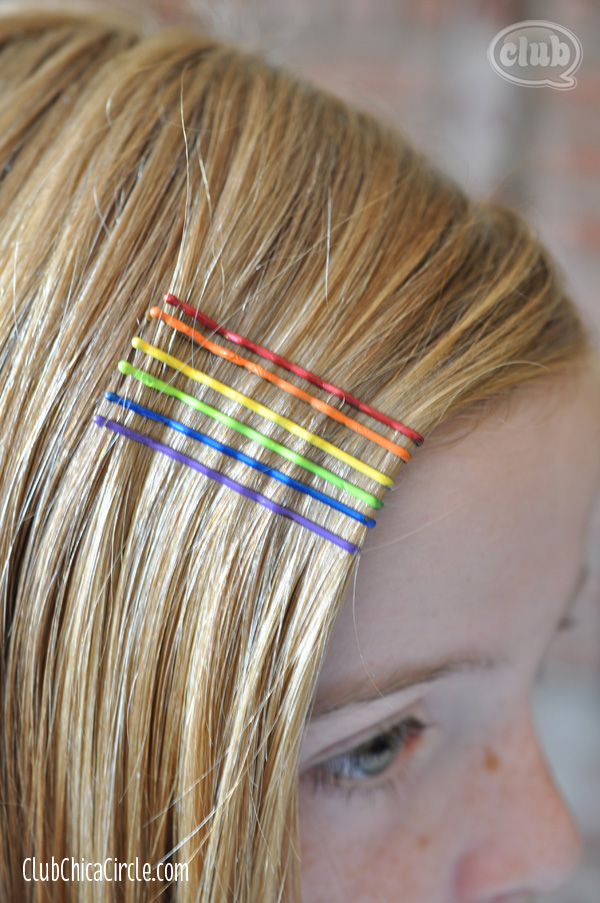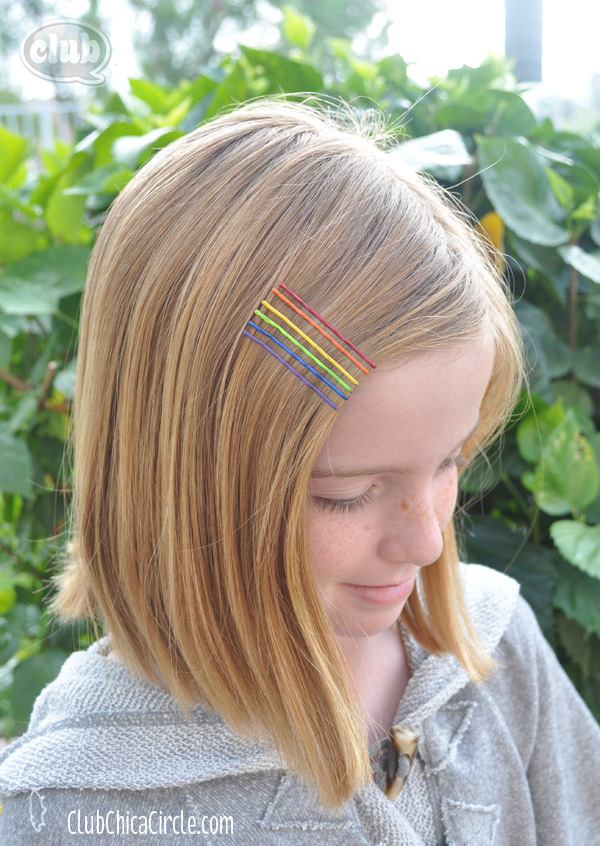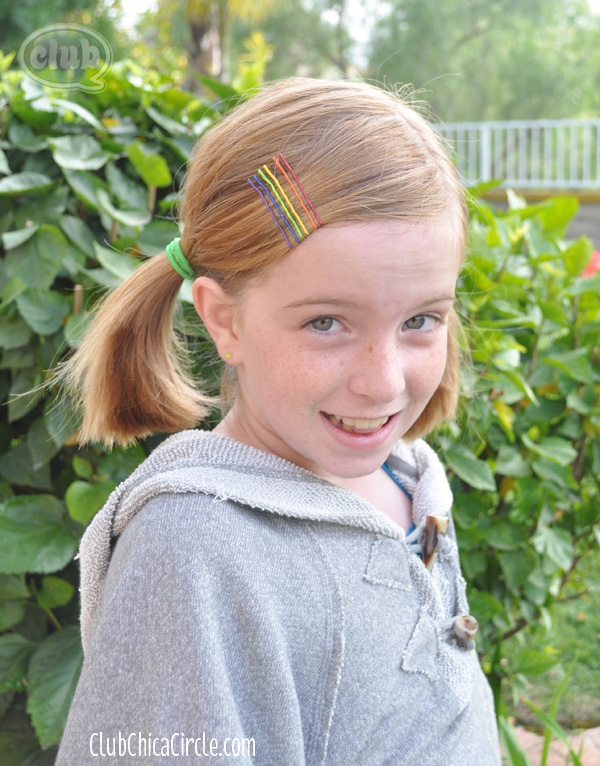 Try this high fashion trend with your tween today! I wore a hot pink one this morning in my workout class to keep my bangs out of my face. Colored bobby pins for all!
Happy crafting!
If you liked this post, and want more, you can subscribe to be on our mailing list here.
Feeling social? Follow ChicaCircle on Facebook or Twitter, and follow me on Pinterest or Instagram.