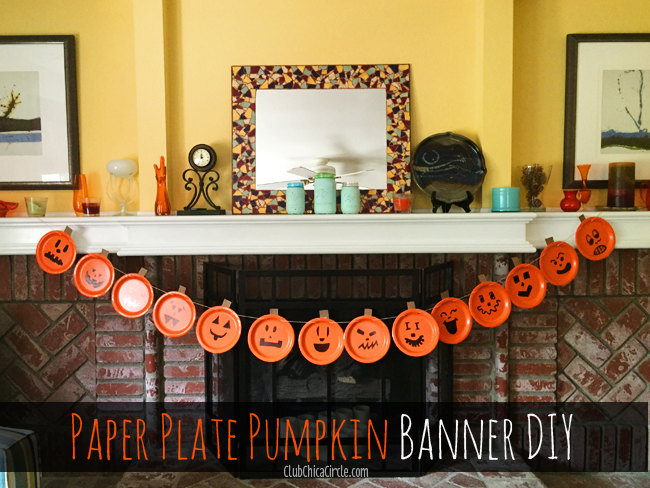 Have any Halloween party plans? Or just looking for a fun and super easy way to decorate your house for Fall and the upcoming spooky holiday?
Then you are going to love today's DIY craft idea. Really, this craft is so simple, and great for kids to get involved, or a classroom craft, or even a party craft idea for all ages.
All you need to make this paper plate pumpkin bunting banner is:
orange paper plates (I used the smaller 8″ size)
black permanent markers
hole punch
string or baker's twine
brown paper bag
double-sided tape or glue
scissors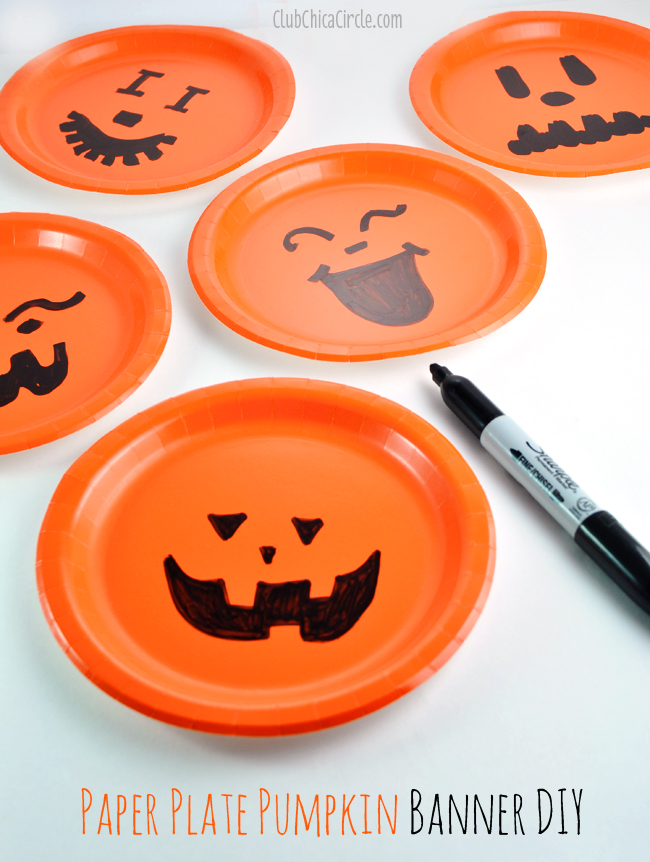 First step – decorate your paper plate pumpkins by drawing on face designs on the front with Sharpie markers.
My daughter did this with a friend and they had a blast making so many different pumpkin face designs.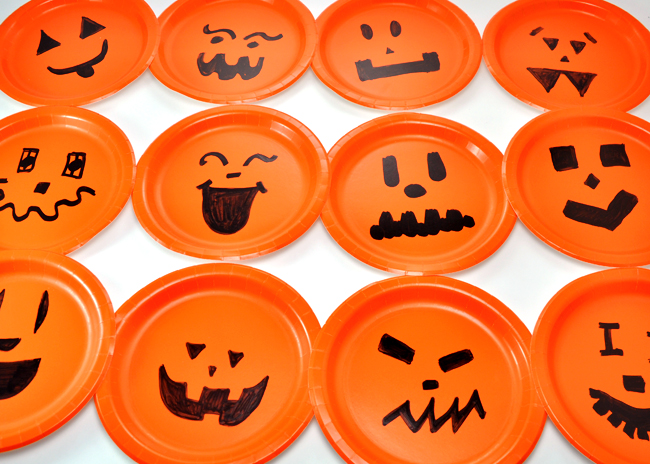 There is no wrong way to draw a face design on the front of your plate. Make them scary, goofy, happy, spooky, or just silly! So fun!
Then punch two holes at the top of your pumpkin faces and cut a long length of string or twine. I used orange and white striped baker's twine.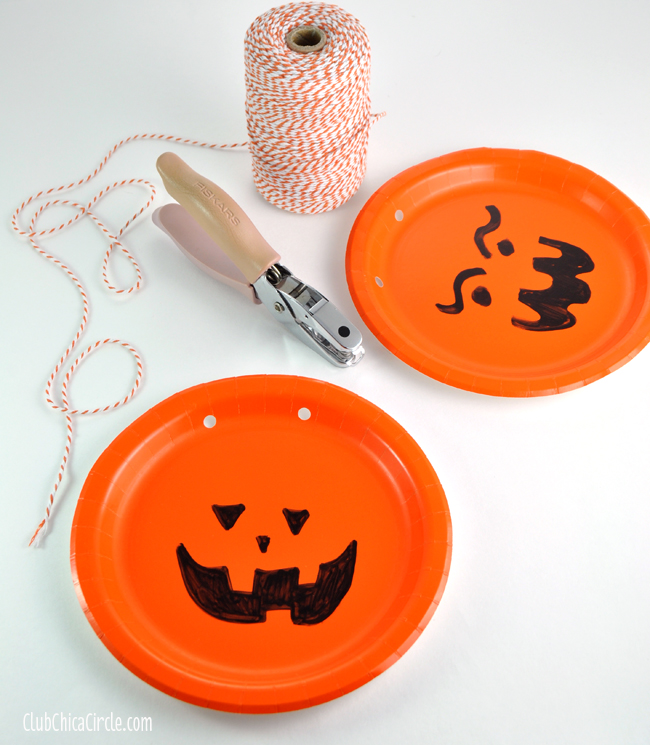 Then string each pumpkin face onto the string like so: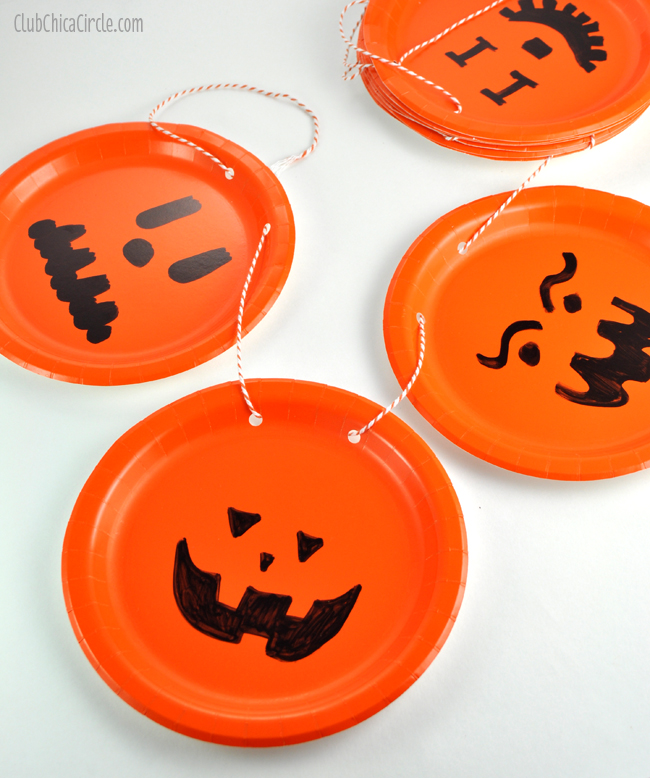 You could stop there, but I wanted to add another detail. I cut out rectangle pieces out of a paper grocery bag. It was the perfect craft paper color for my pumpkin stems. Then I used a square of double sided tape to attach to the back of each plate at the top.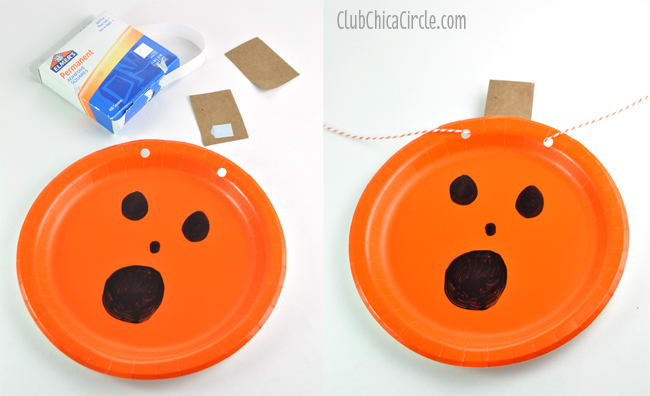 Then just hang where desired. Easy as that!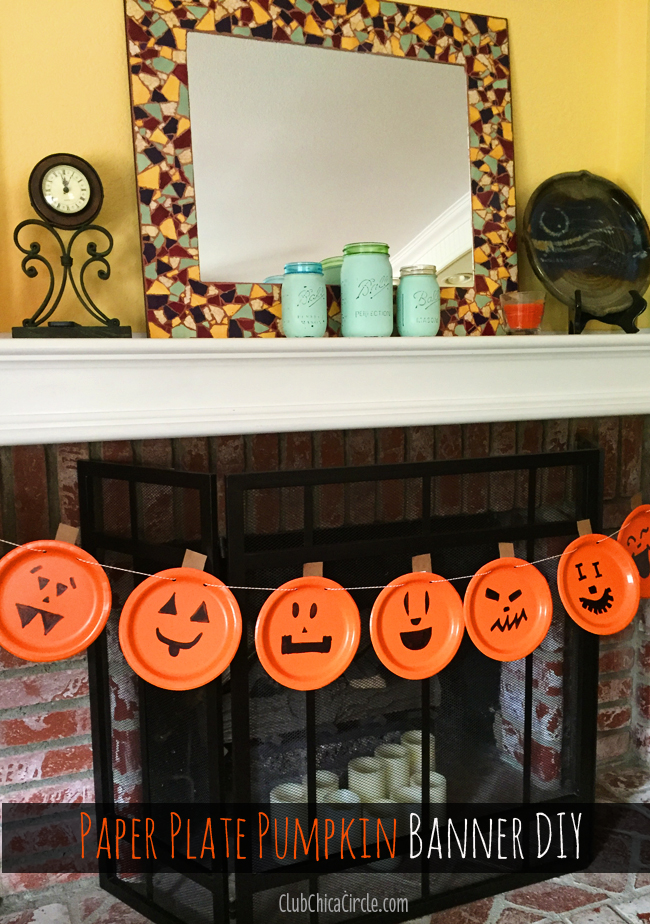 I love how this easy craft idea turned out. It looks great hanging in front of our fireplace for a fun festive Halloween decoration.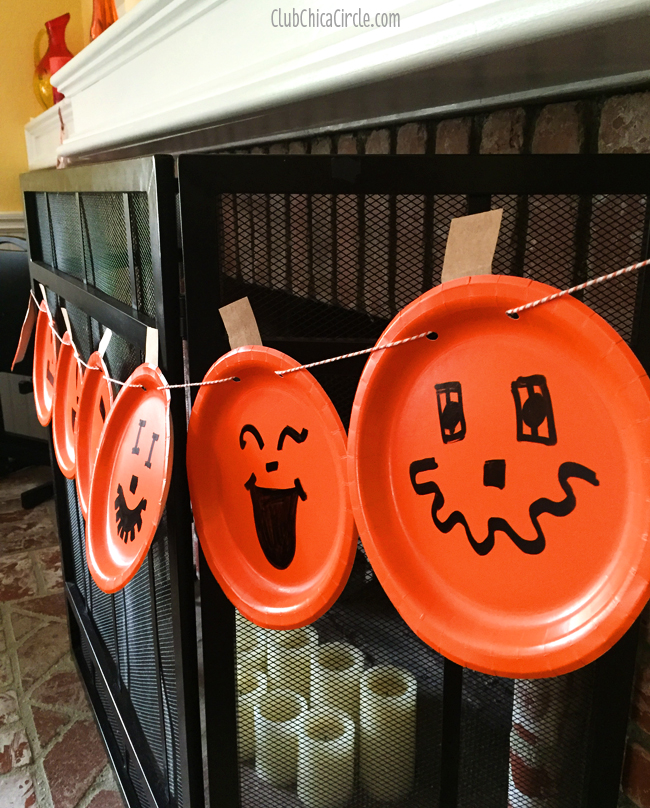 Enjoy!