The Easter bunny has come and gone. Now, what do you do with all of those plastic eggs?
Your kids may still be enjoying all of the goodies hidden inside each brightly colored plastic egg-shaped vessel of happiness. I know my girl has already gone through a good number of them revealing some of her favorite candy, and leaving the empties scattered around the house. I usually save most of the plastic eggs to reuse next year, but it is always fun to get crafty with some of them.
Jellybean tea, anyone?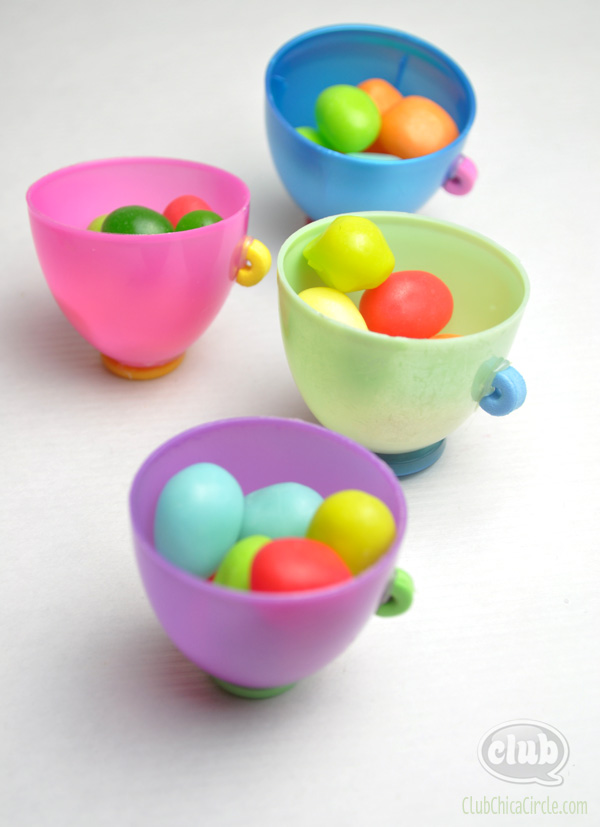 I picked some of the most colorful leftover plastic eggs and separated them from their bottoms, using the taller ends. Then I grabbed some large colorful buttons, and some small colored circle foam beads.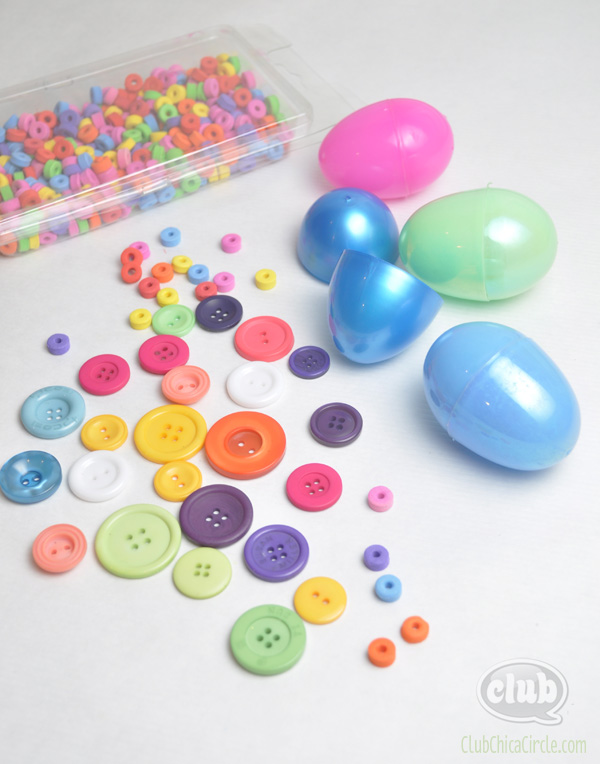 The rest was simply using my glue gun to attach each plastic teacup half onto its button base, and cutting a foam bead in half to create a cute little handle.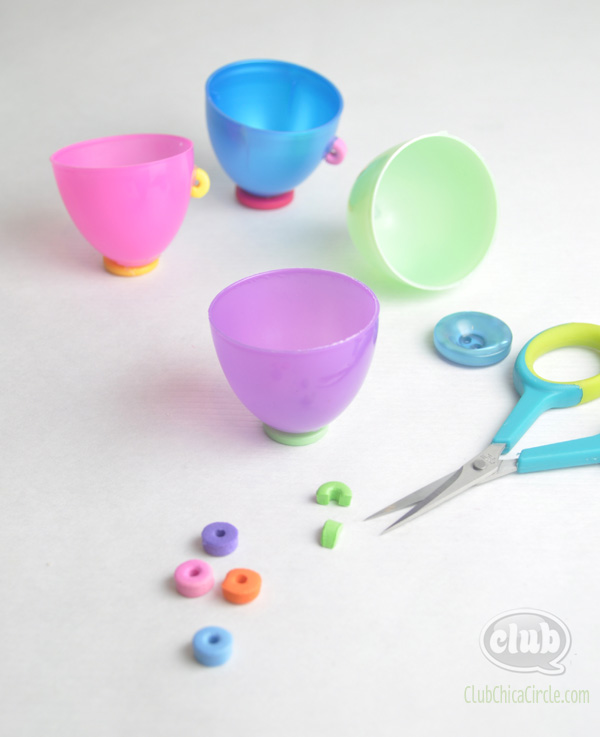 I used buttons that had a natural rounded divot or raised edge to hold the bottom of the egg nicely. A little fancy glue gun action, and these teenie egg teacups were done.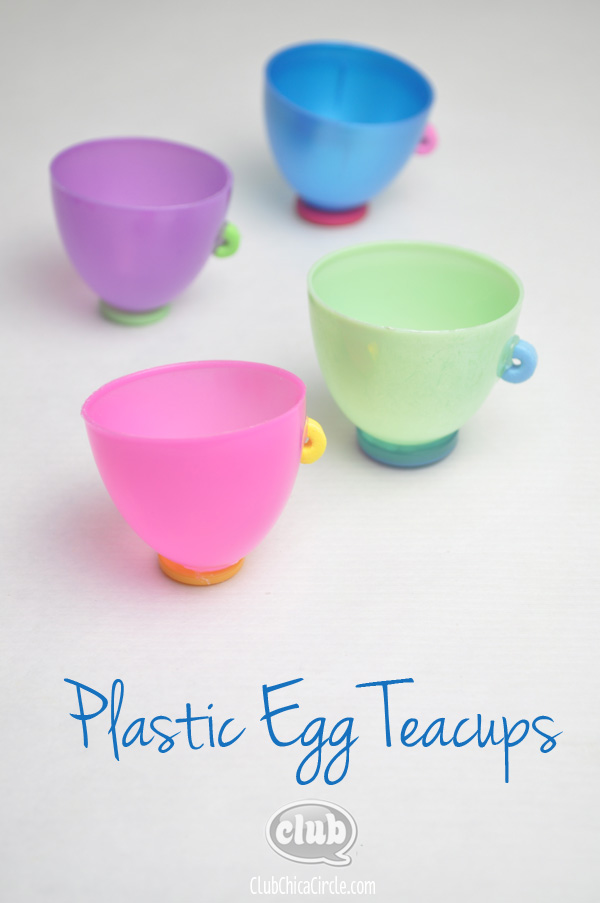 Do you save your plastic eggs for the next year? or do you recycle them? Why not have a little crafty fun and re-imagine them in a new way.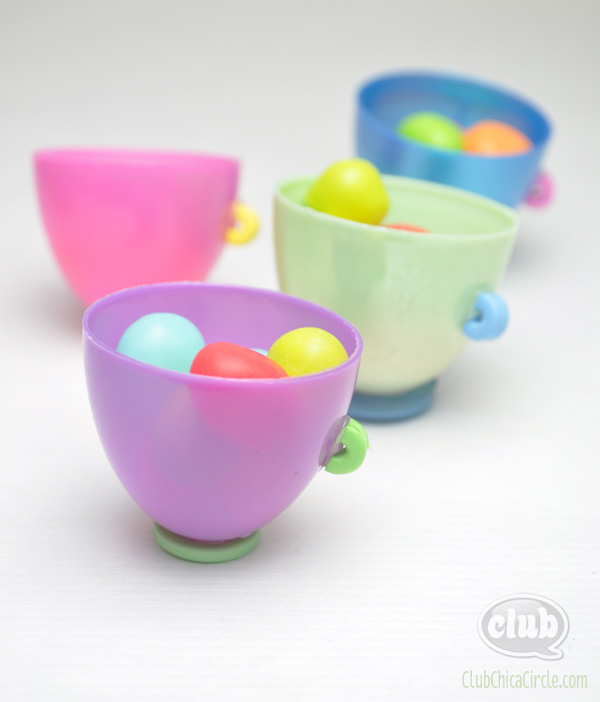 Share your ideas of how you reuse plastic eggs in the comments below. = )
Happy crafting!
If you liked this post, and want more, you can subscribe to be on our mailing list here.
Feeling social? Follow ChicaCircle on Facebook or Twitter, and follow me on Pinterest or Instagram.