Ready of Part 2 of my nature themed wedding craft ideas? Or should I say, how many things do you think I can make with one wood branch that I found in the woods? = )
Yesterday I showed you how I turned a wood piece with a sweet wood-burned design into a beautiful keepsake bracelet.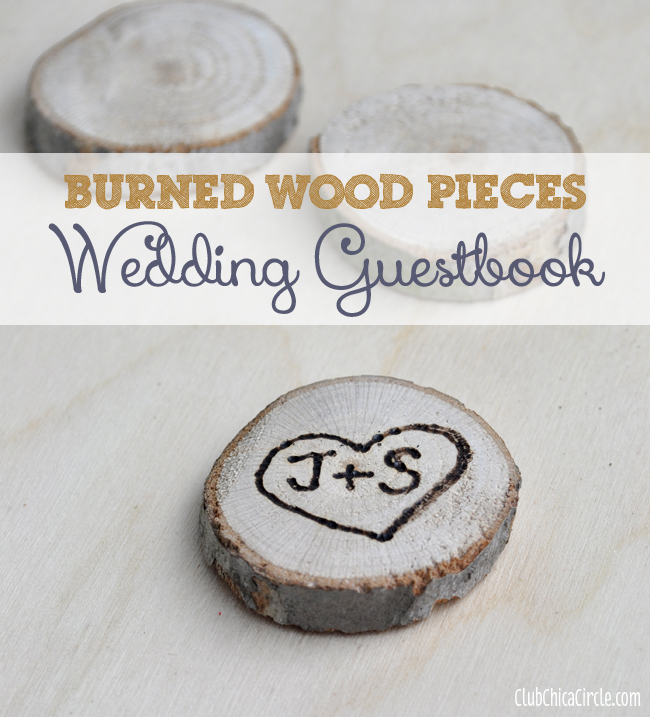 Well, I couldn't just stop with just one piece of wood. I knew these little wood pieces would make a really great and unique way for the wedding guests to leave a message for the bride and groom on – kind of like an interactive guestbook.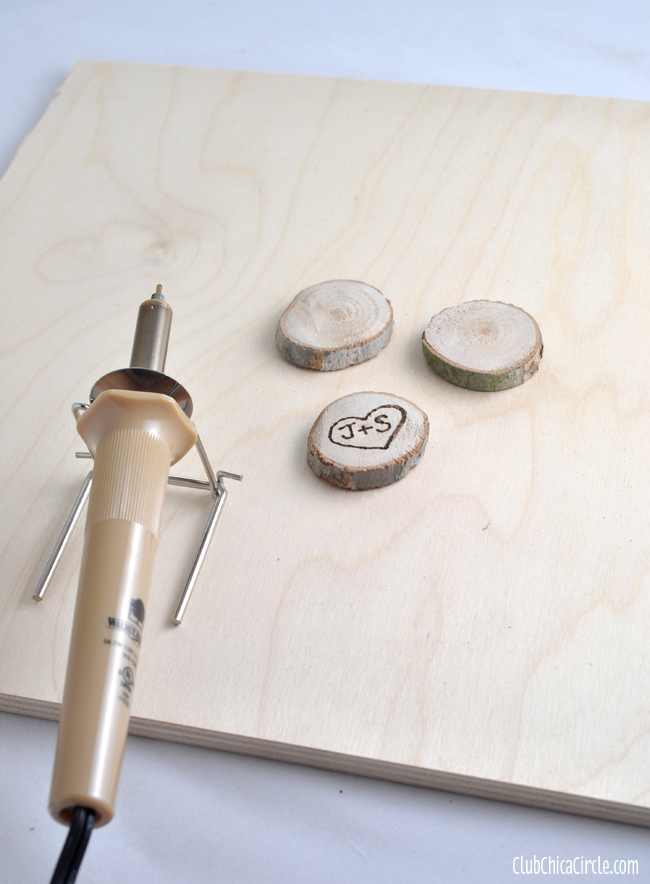 I used my wood burning tool again, and burned in personal words and wishes for them on one side of each wood slice. Then I housed them all in a clear glass fish bowl.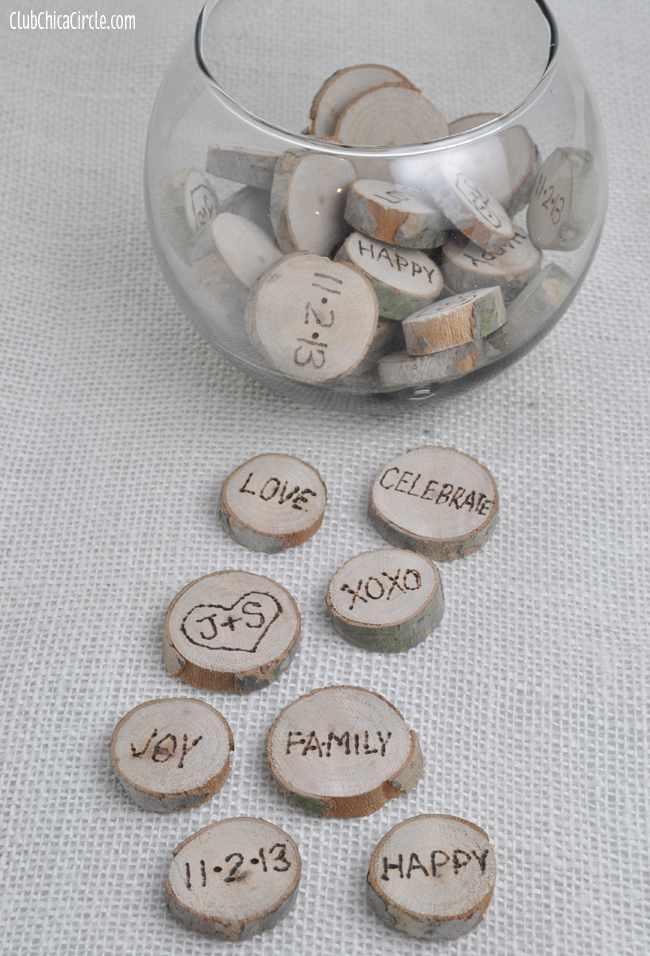 I tried to think of things that would be personal to them, like their wedding date, as well as words that expressed the feeling of the special event.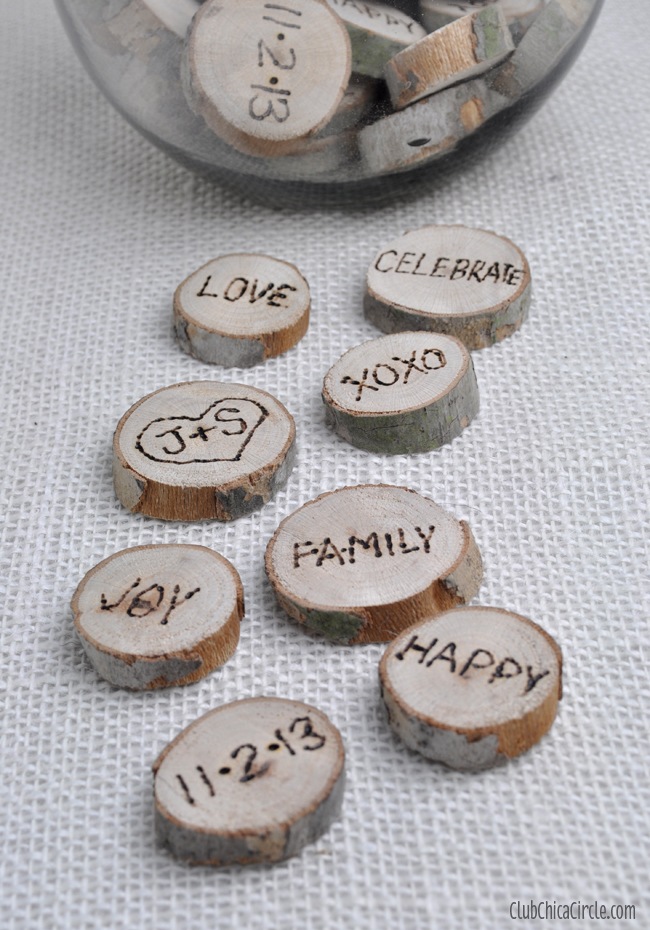 Then, at the reception, I created a sign to go next to the wood wishes bowl, and set out thin Sharpie markers for each guest to write a message or sign in on the blank side of the wood pieces.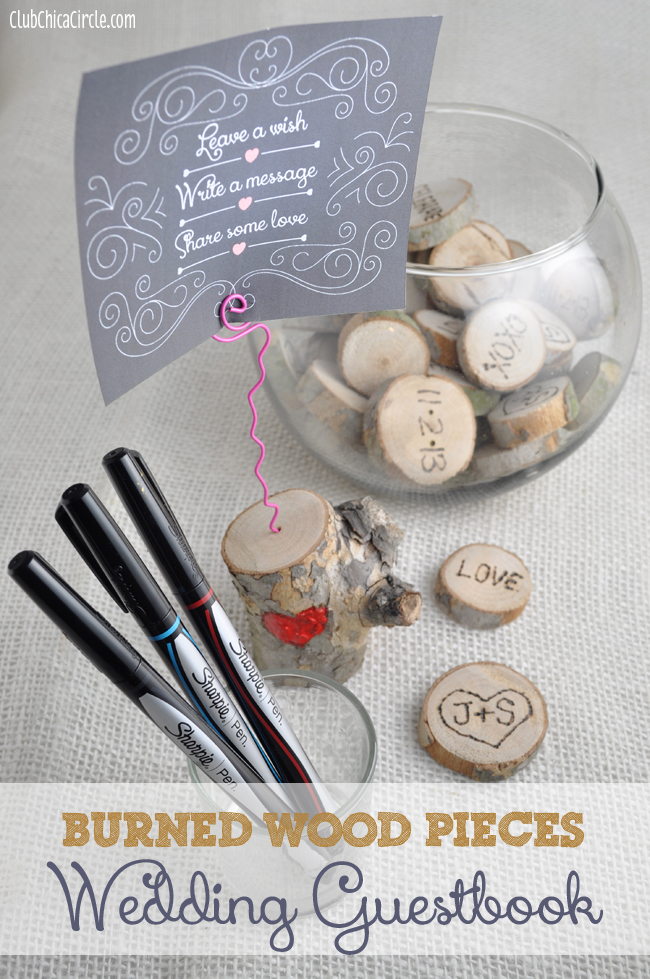 Each guest could leave a wish for the happy couple, share a sentiment, or just write a short personal message.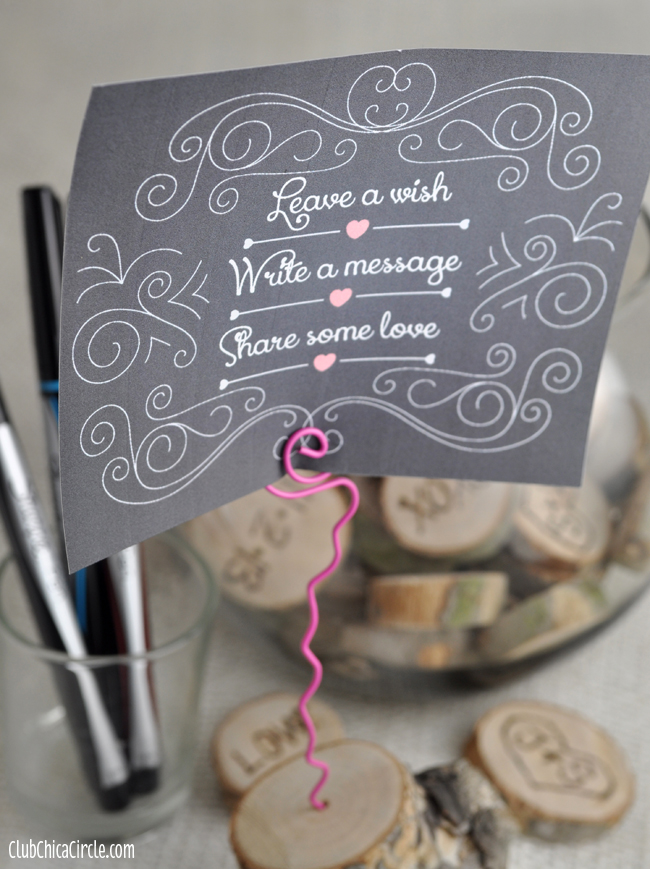 And because I always share my printables with you, here you go…
Interactive Wedding Guestbook Printable
This would make a great interactive Thanksgiving table craft idea too!  It could be a fun way for everyone to share what you might be thankful for that year, and then saved and shared and added to the next year.
Hmmm…. sounds like I need to go on another nature hunt for more craft supplies. = )
Happy crafting!
If you liked this post, and want more, you can subscribe to be on our mailing list here.
Feeling social? Follow ChicaCircle on Facebook or Twitter, and follow me on Pinterest or Instagram.