Two words – duct tape!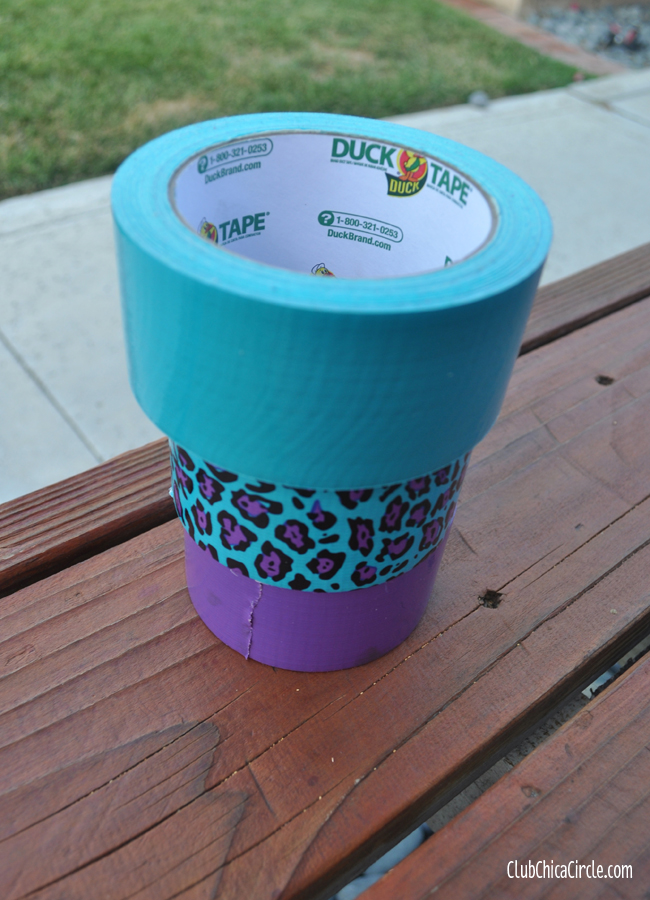 My tween has been begging for a new scooter for months. Her biggest complaint isn't that she is too big for her old scooter. It still works perfectly fine. Her beef is that she has outgrown her cute "Barbie" scooter and is ready for a much cooler one – one worthy of the cool soon-to-be-middle-schooler that she is.
So, inspired by one of her best friends who recently updated her own scooter, she grabbed her favorite craft material – duct tape – and got to work. Honestly, it was a perfect boredom busting summer afternoon project for her, and now she can't wait to jump on her new fabulously duct tape decorated scooter, even if she is still in her pjs!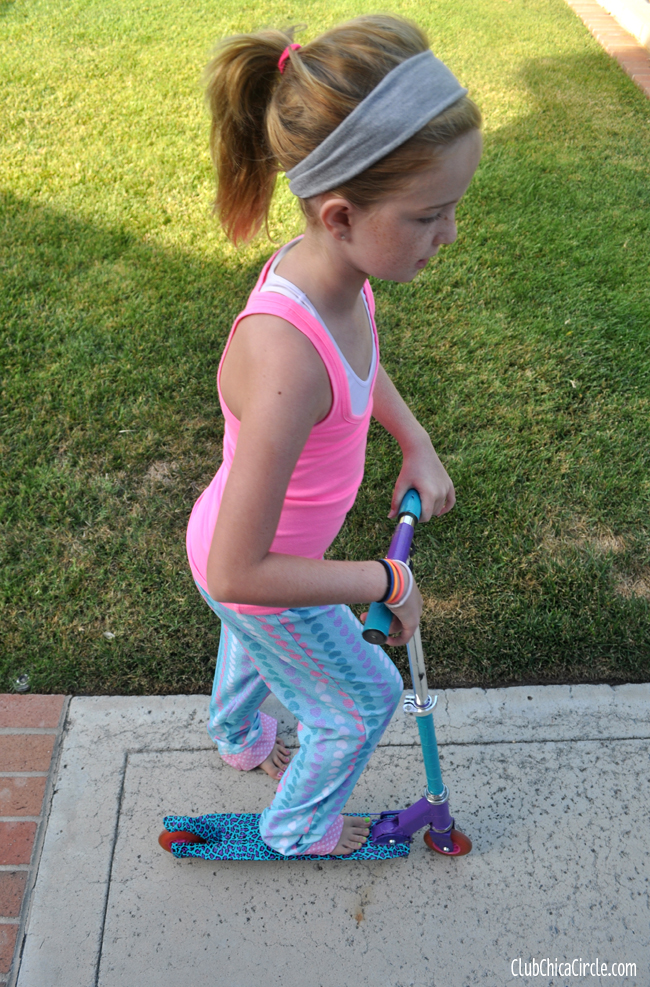 She grabbed three coordinating patterns and colors from the Duck tape brand, and got to work!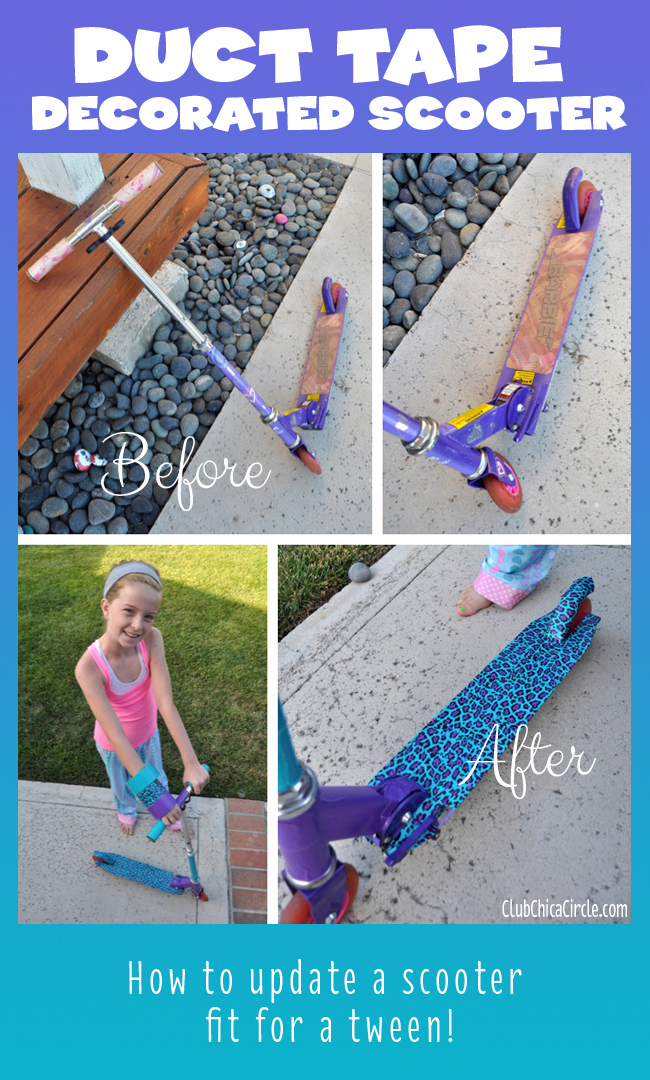 I love it! And what I love most of all is that she chose to get crafty and update instead of replacing with something new. Now she has a one-of-a-kind cool, fit for a tween girl, fabulous duct tape decorated scooter!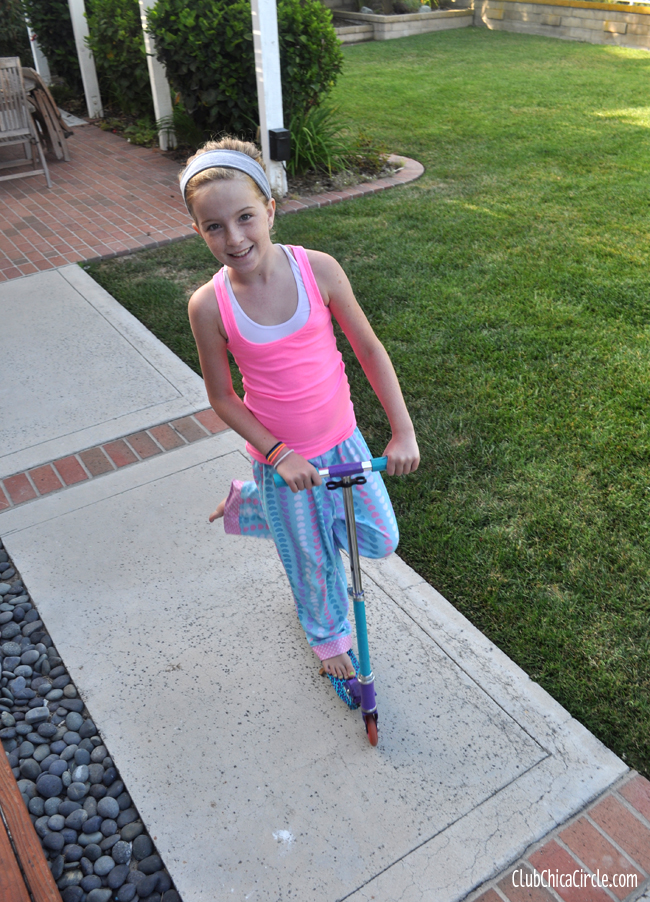 Now she rides that scooter with style!
Happy crafting!
If you liked this post, and want more, you can subscribe to be on our mailing list here.
Feeling social? Follow ChicaCircle on Facebook or Twitter, and follow me on Pinterest or Instagram.