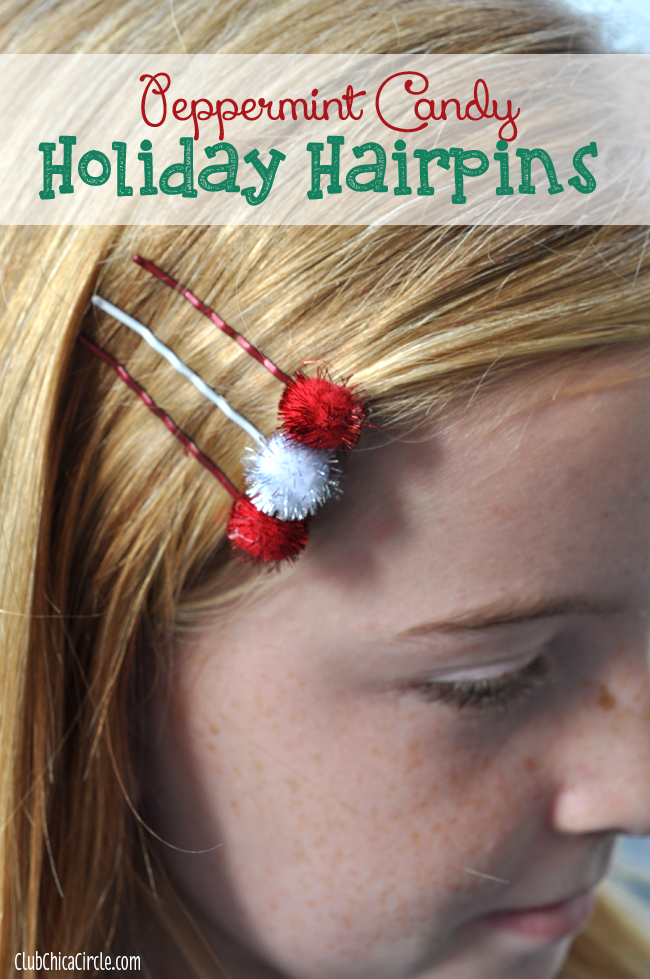 I'm so excited to share some Holiday Craft Lightning with you! I teamed up with a great group of crafty bloggers to give fun and creative holiday craft ideas that you can do in 15 or minutes or less!
I'm sharing a really simple great idea for tween girls—both to make for themselves, and to give as a gift to friends. Do you remember the rainbow hairpins we painted? Well, this follows the same principle, but with a little extra sparkle.
To make these holiday hairpins, all you will need are bobby pins, nail polish (color of choice), sparkly pom poms, a piece of board or thick paper, and a glue gun.
I would suggest red and white nail polish for "peppermint candy" inspired hairpins, and an icy blue also works wells for a snowy feel.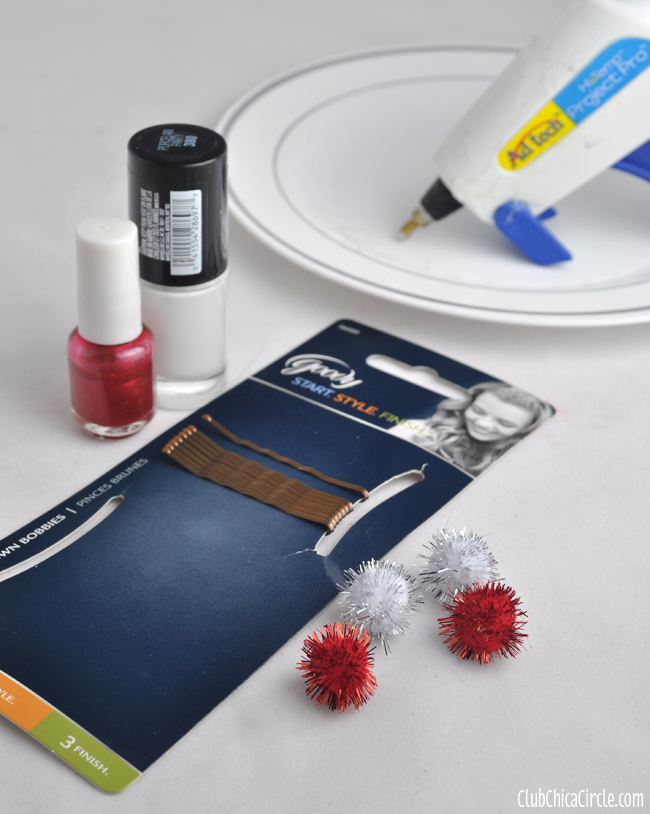 First place bobby pins on a piece of board or thick paper. I used the top label of a cereal box.
Then paint your nail colors on the top part of the hairpin and let dry. It should dry pretty quickly.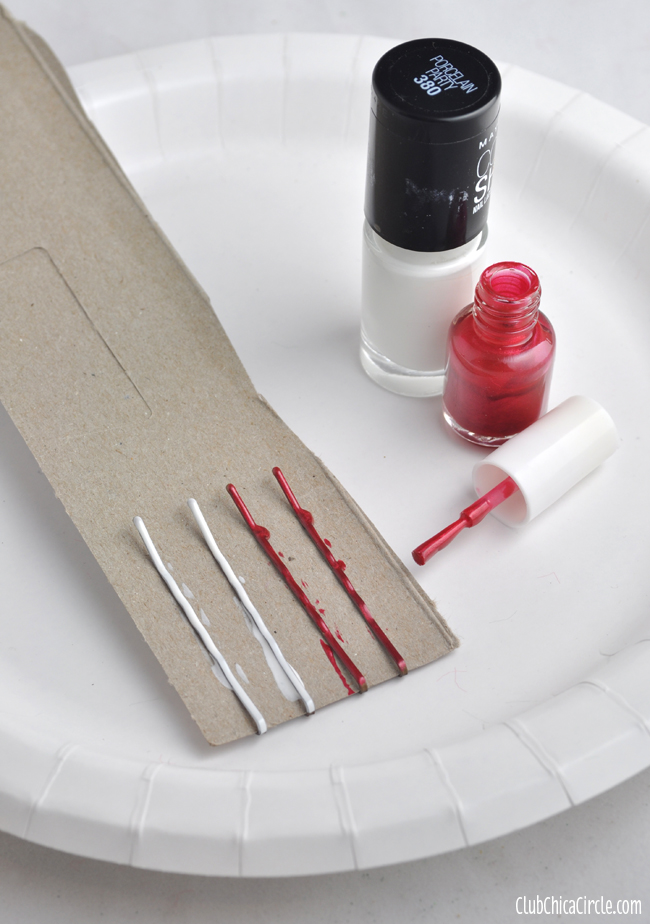 Then, pull out your painted hairpins out a little bit so that the ends stick out over the edge of your board. This prevents you gluing the bobby pin to your board.
Squirt a tiny dot of glue from your glue gun onto the end, and attach the coordinating sparkly pom pom. Hold for a couple seconds until the glue has set up.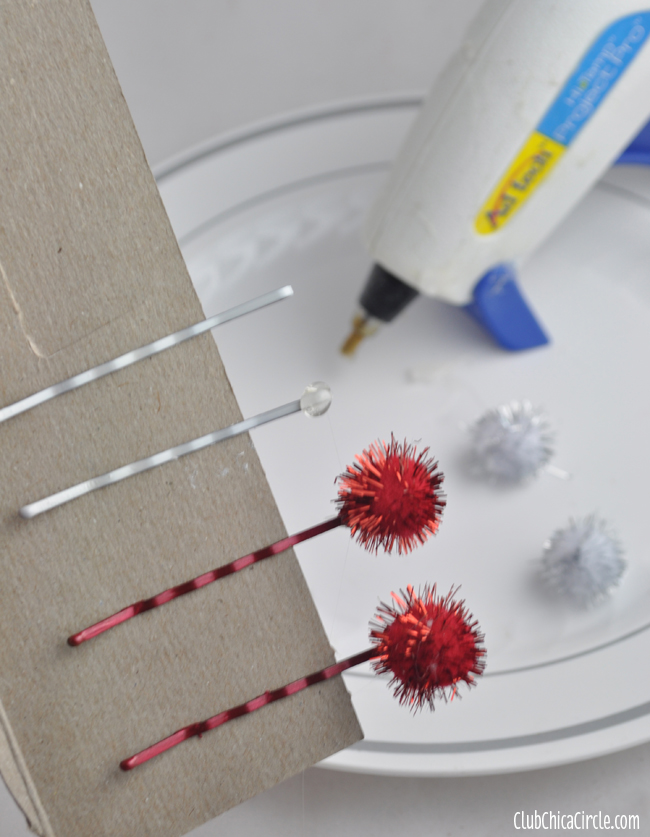 That's it! Make sure all the glue is completely set and dry before removing hairpins from the board.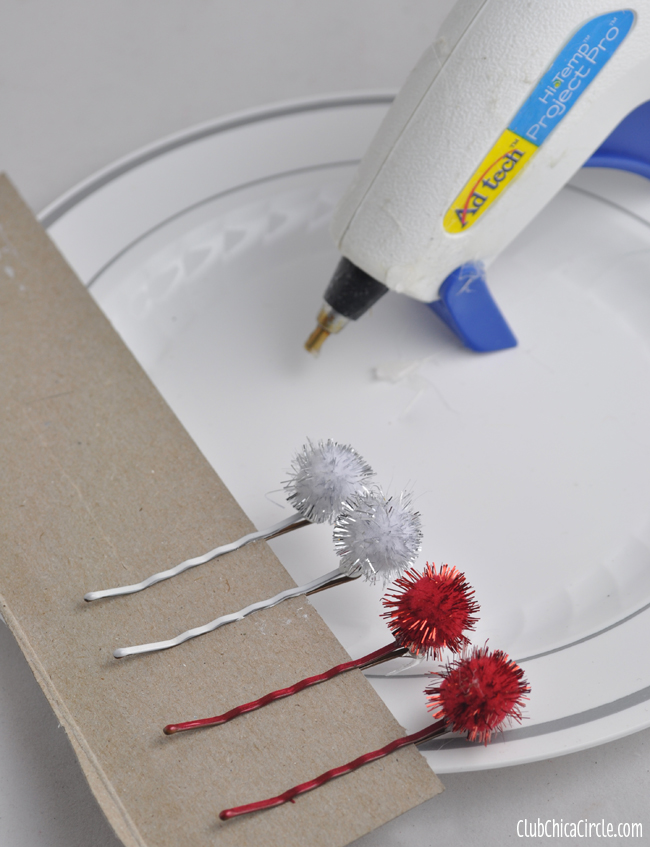 Now, if you want to turn into a gift, I've made really cute free printable tags for you to use.
Grab your Joy free printable tags, Download and print them onto white cardstock paper. Cut them out and attach your finished hairpins onto the card for a really pretty gift presentation.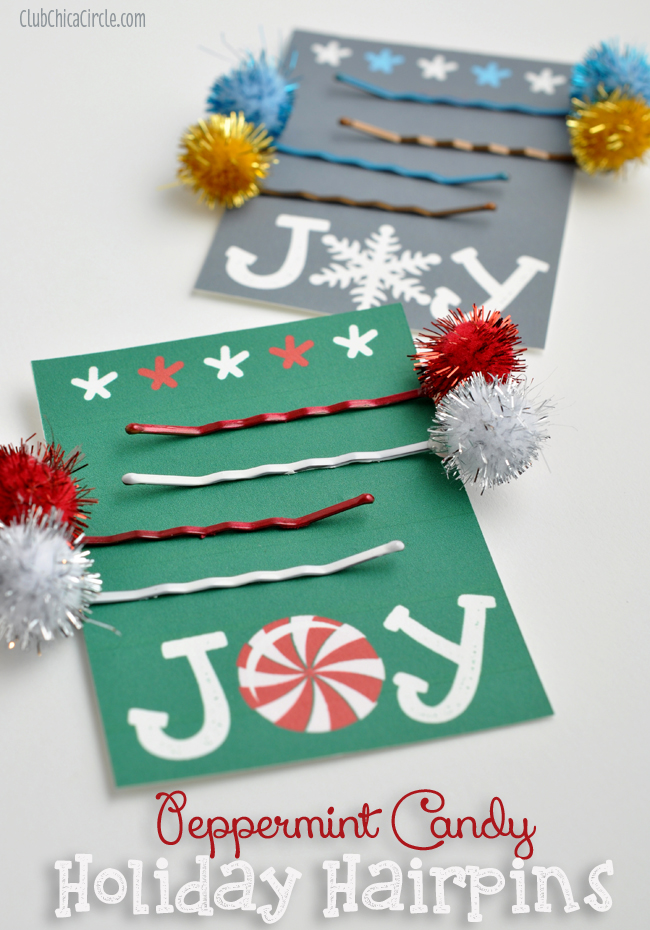 Lovely!
And they are so cute to wear in your hair! You can style them together many different ways. Whether you use two, three, or four together, they add the perfect festive flair!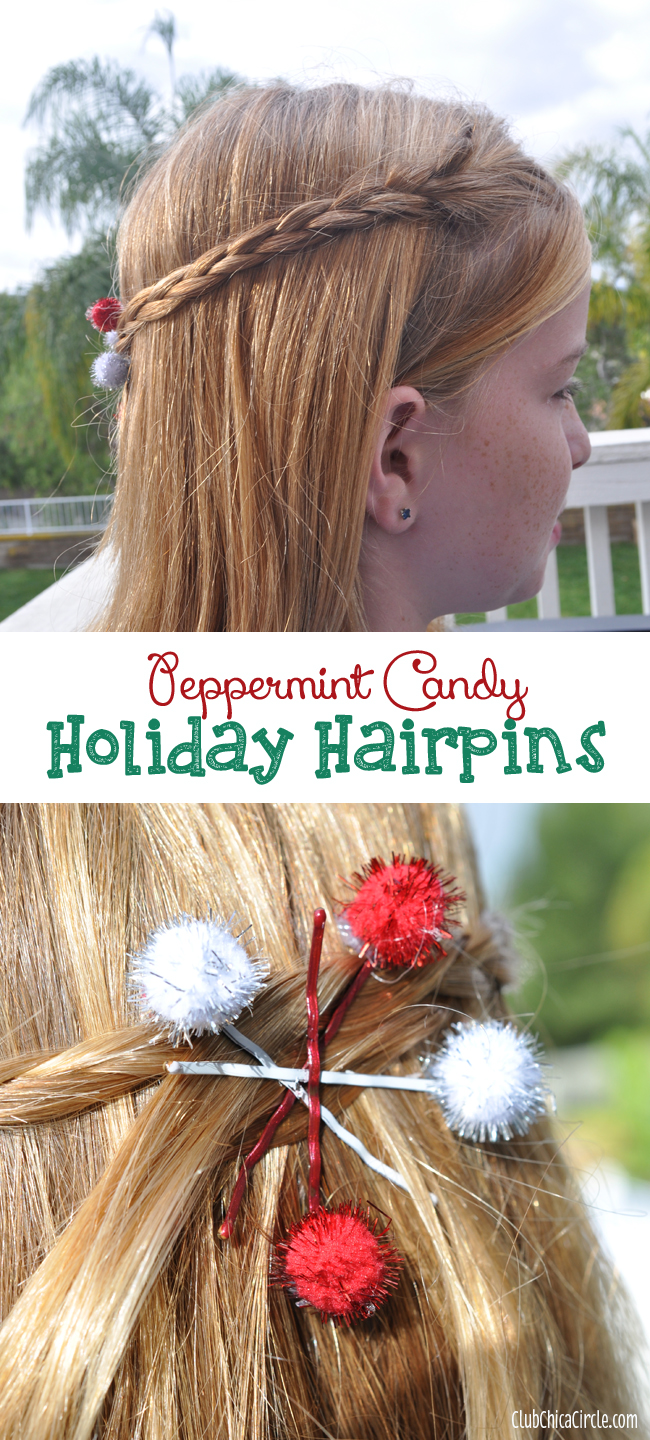 I made a set of "peppermint candy" ones in red and white and a snowy sparkly set in icy blue and gold. For the gold ones, I didn't even need to paint the bobby pins. My hairpins actually started gold, and the gold sparkly pom pom just added that extra something.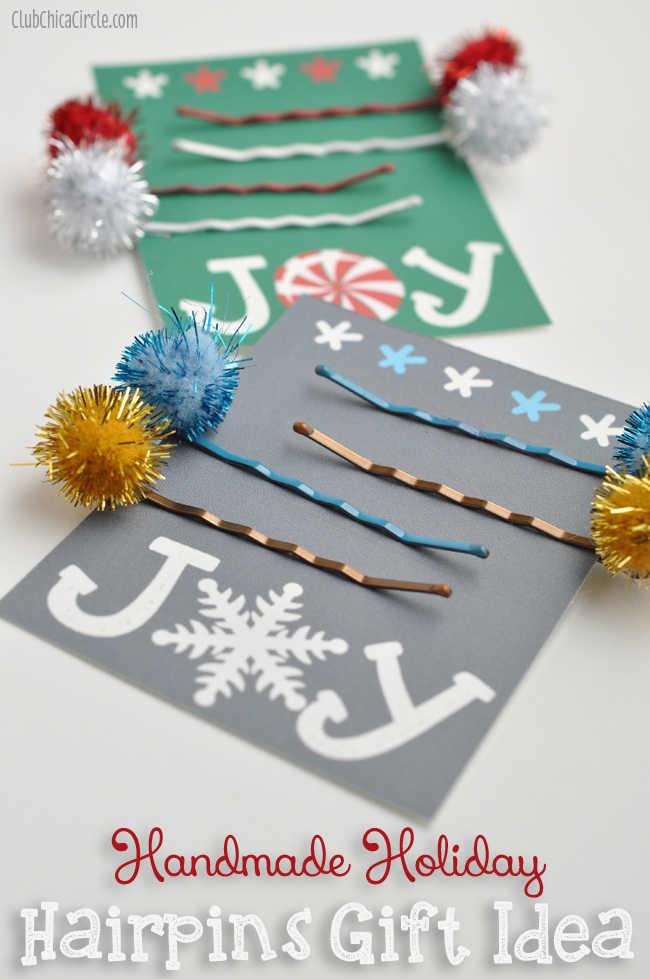 I made both of these gift sets in less than 15 minutes. I'm telling you, this is a super easy and super cute gift to give to girls and for them to make for their friends!
Now, head on over for more great, 15 minute or less, holiday craft ideas. Click on the button below.
Enjoy and Happy Crafting!
If you liked this post, and want more, you can subscribe to be on our mailing list here.
Feeling social? Follow ChicaCircle on Facebook or Twitter, and follow me on Pinterest or Instagram.