Today's craft idea is all about the Jack-O'-Lantern!
Did you know?
Decorating 'jack-o'-lanterns' originated in Ireland in the 1500's? The name comes from a myth about a man nicknamed "Stingy Jack." The first jack-o'-lanterns were carved from turnips and potatoes. The story is actually really interesting!
I created super cute pumpkin ornaments with jack-o'-lantern faces and turned them into a festive Halloween garland. This simple project is perfect for the whole family.
To create your own, you'll need the following supplies:
Clear ornaments (I used plastic ones purchased at my local dollar store)
Orange Glitter
Glitter–It (I purchased on Amazon. I've also heard floor polish works well!)
Black paint pen or permanent marker
Twine, ribbon or string for garland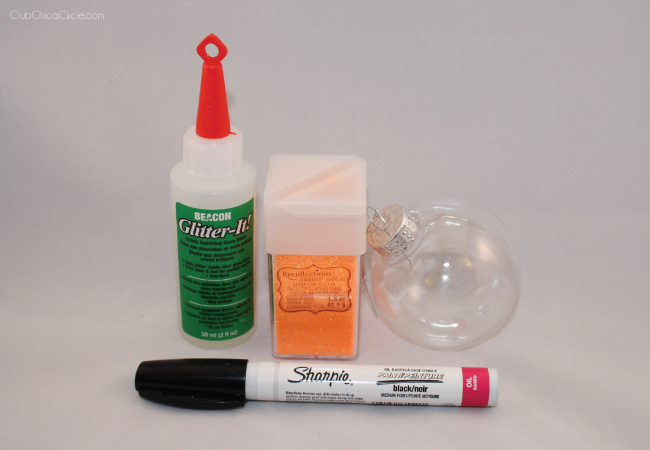 First, carefully remove the top of the ornament and pour the Glitter–It inside.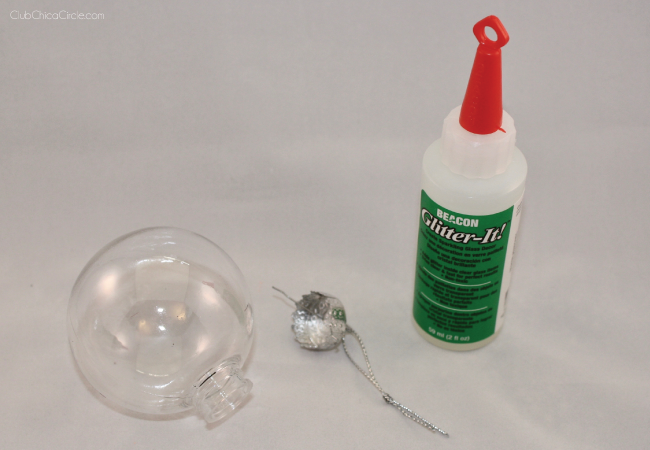 Swirl the liquid all the way around the inside of the ornament.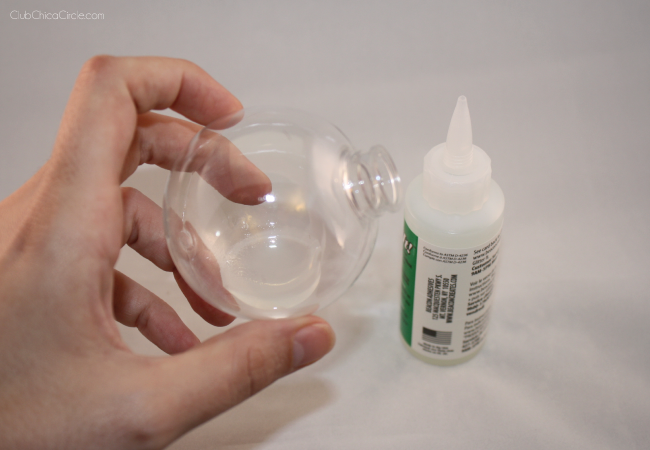 Then, simply pour any excess back into the bottle.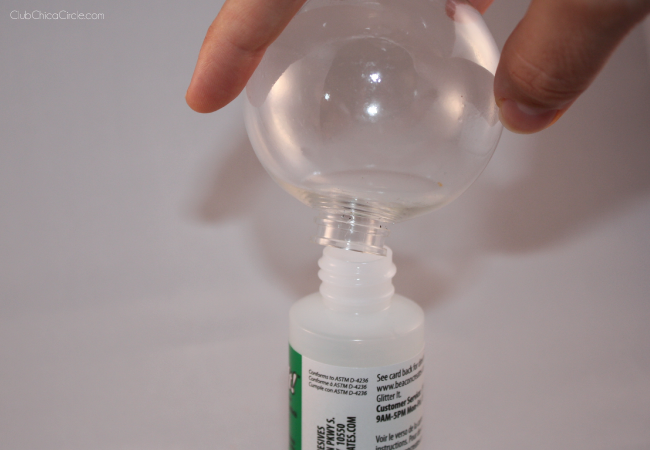 Next, it's time to add the glitter! I created a small funnel by rolling up a piece of paper and securing it with tape.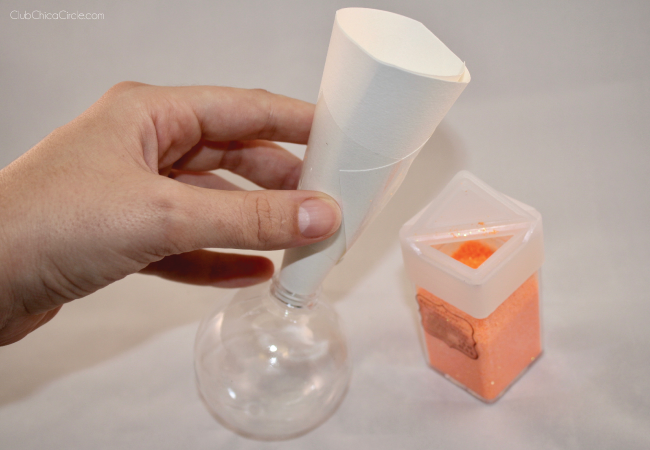 Pour the glitter into the ornament and shake, shake, shake! Don't worry about adding too much glitter – you can pour all of the excess back into the container. Make sure the inside of the ornament is fully covered in glitter.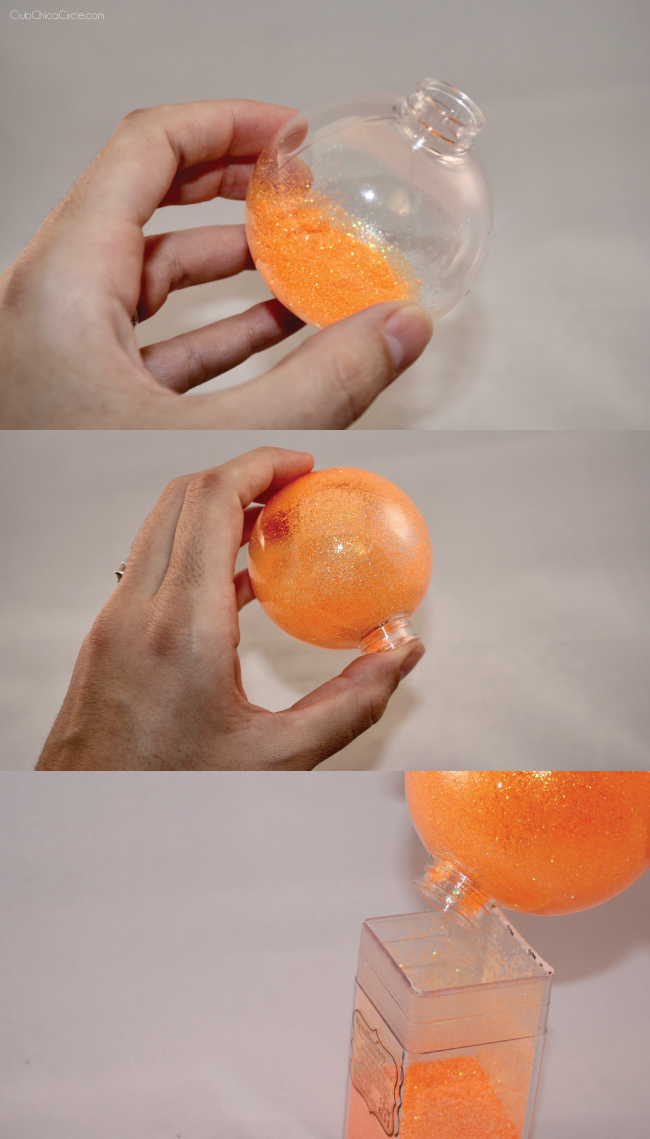 Let dry. If your ornaments need more glitter – you may repeat the previous steps.
Now, on to my favorite part – adding the faces! I found that a paint pen works best, but a regular Sharpie is fine if that's all you have on hand.
This is a great step to get the whole family involved in. They will love designing their own spooky jack-o'-lantern faces! Get creative!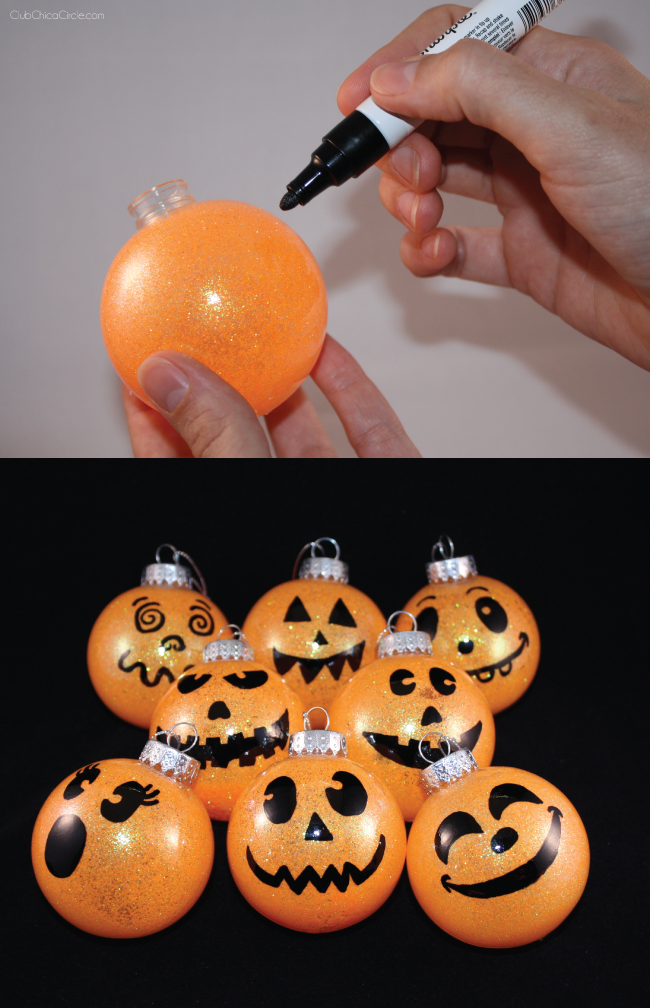 Lastly, carefully pop the tops of the ornaments back on and – voilà!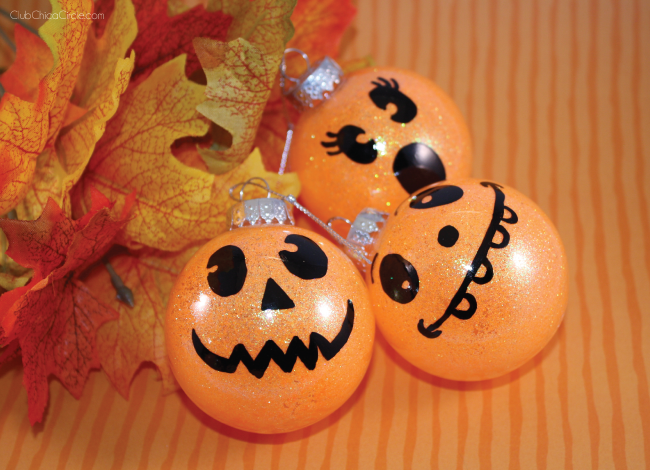 Aren't they cute? I mean… aren't they super spooky?!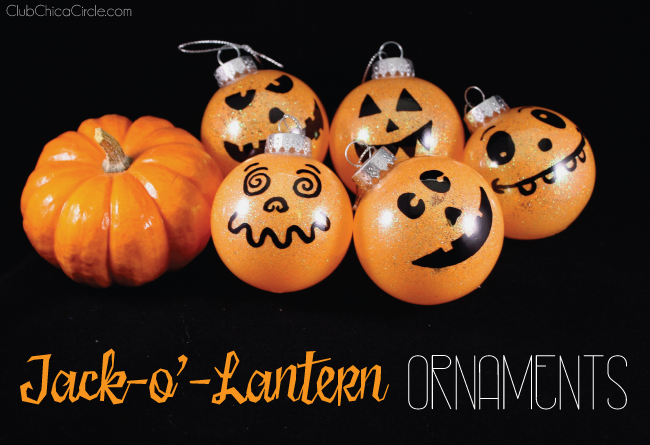 These ornaments would be perfect for hanging around the house or a great addition to a Halloween gift!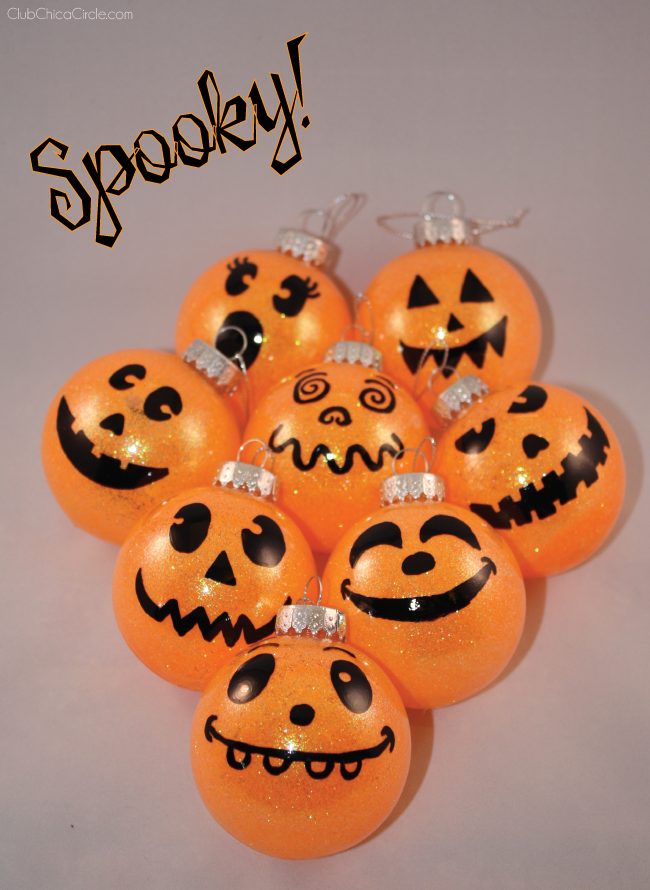 The ornaments are so fun as is, but I decided to turn them into a Halloween garland.
I used orange twine, but you could use any sort of ribbon or string. I strung the ornaments onto the twine and tied a knot at the top of each ornament to secure it into place.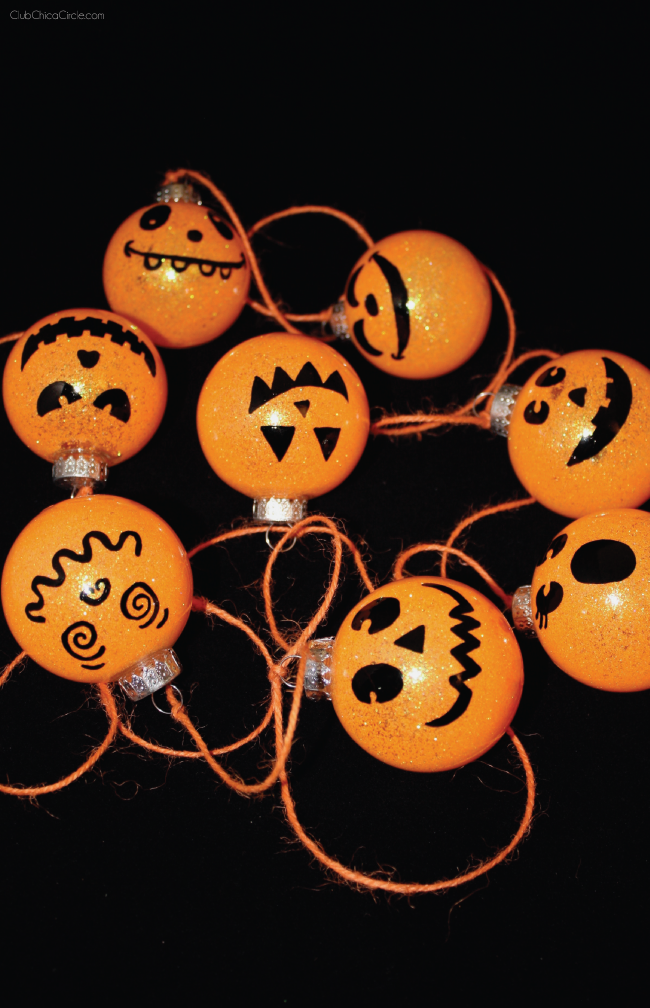 I love how this Halloween craft turned out! I strung them in my living room and they're the perfect pop of spookiness!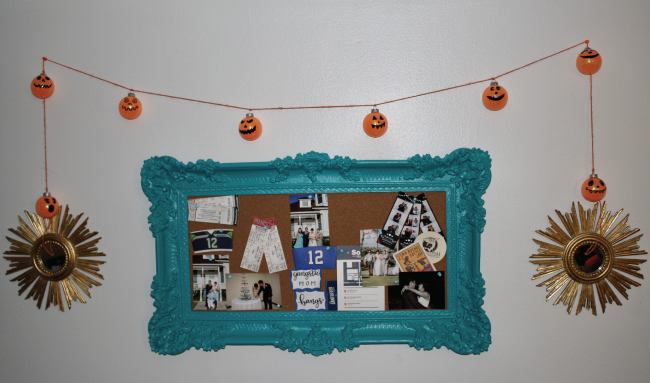 Are you enjoying decorating your home for Halloween as much as I am?! If you make this Halloween garland I would LOVE to see it!
Stay spooky!

Save
Save
Save
Save
Save