When you think of October, you think of pumpkins, bats, goblins, and spiders. October is also Breast Cancer Awareness month, which is why you also see a lot of pink this month as well. What if you combined the two?
About three years ago, an inspired 10 year old crafty tween named Megan Swift wanted to make a difference. She learned how to make beaded spiders at school. She loved making them so much that she began selling them to friends and family, but wanted to donate the profits to a charity. Her grandmother was a recent breast cancer survivor, and she wanted to raise money for the cause. Good Luck Spiders was born!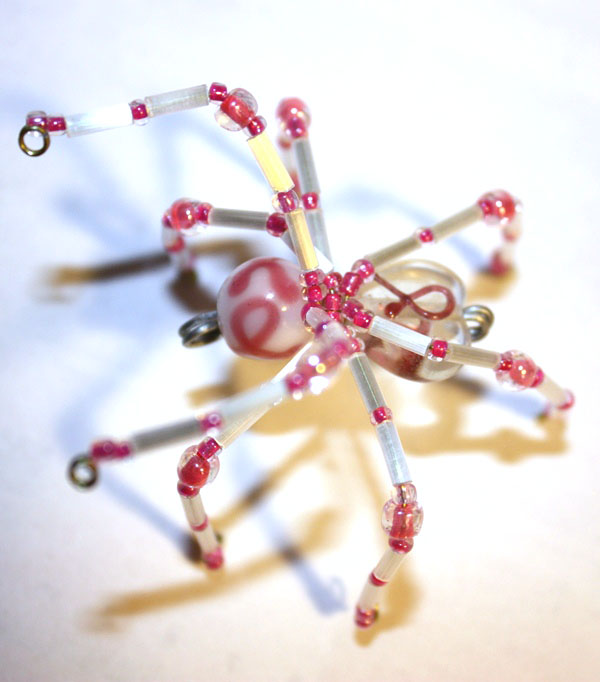 I recently had the pleasure of interviewing the girls behind Good Luck Spiders and how far they have come. Last year, Megan recruited her good friend Kait to join in the crafty charitable business. Here is my one-on-one interview with them:

Fast forward three years, and Megan has blossomed into the crafty entrepreneurial teen with a big heart. Megan and Kait are still going strong selling their Good Luck Spiders. At the time of this article, they have made over 1870 spiders and have raised $10,561.37 for the Women's Breast Cancer Centre in Ottawa where they live. Their next goal is to reach $20K for the Centre! I have no doubt in my mind these determined girls will achieve this.
The girls create a variety of Good Luck Spiders using specialty beads including a Breast Cancer specific one. Other popular ones are the pumpkin of Halloween inspired designs, and the many Christmas or Holiday inspired beads. They also make earrings and a variety of angels.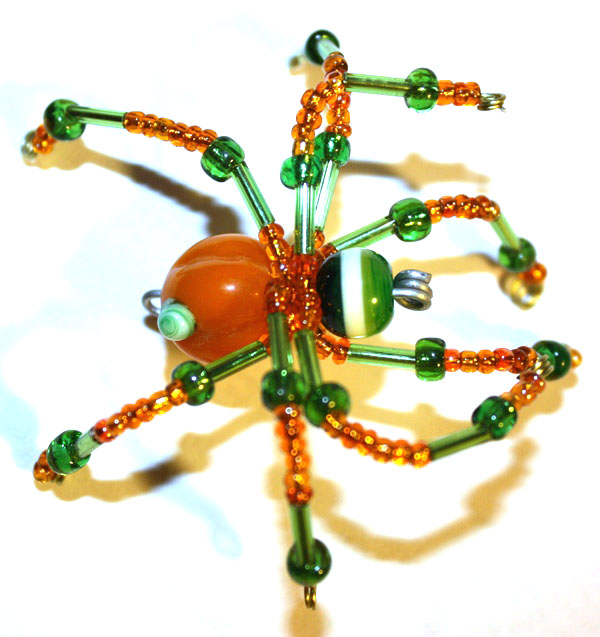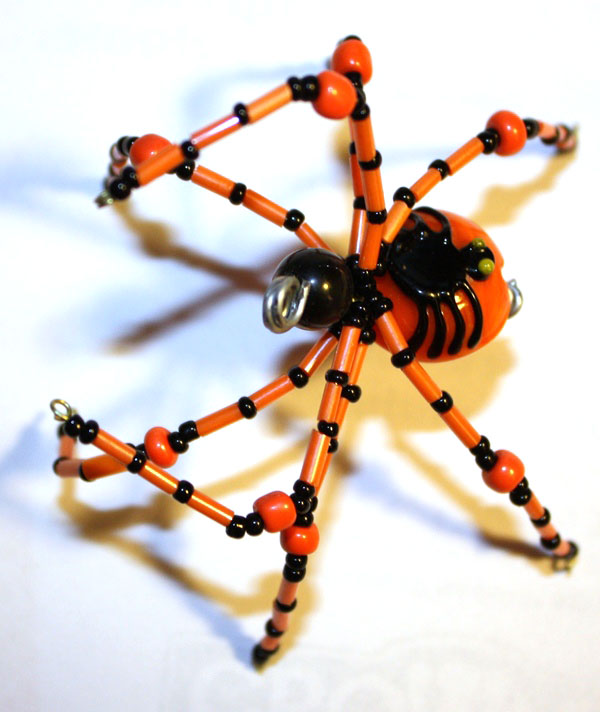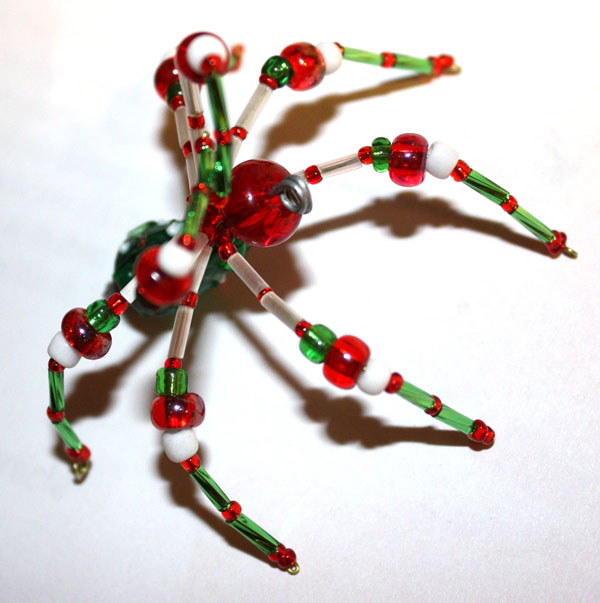 But what makes a spider so lucky?
There are many superstitions and legends about the spider. Here are just a few:
All spiders except tarantulas are omens of good luck. The larger the spider, the bigger the rewards.
If you see a spider climbing the wall you will have your dearest wish come true.
If you see a spider spinning a web you will have an increase in your income due to hard work.
When spiders spin their webs 'fore noon, sunny weather's coming soon.
If a spider crawls into you pocket, you will always have money.
If a spider hangs over your head, you will get a letter.
If a spider builds its web across your door, you can expect company.
If you walk into a spider web, you will meet a friend that day.
If you step on a spider, you'll bring on rain.
Seeing a spider run down a web in the afternoon means you'll take a trip.
A spider is a repellent against plague when worn around the neck in a walnut shell.
Seen running over clothes – a new set of clothes.
A spider in the afternoon is a sign of a gift; But a spider in the evening will all hopes uplift.
Finding a Spider on the Wedding Dress is a Omen of Good luck!
All I know is that I would actually love to have one of the beautifully handmade beaded spider creations come across my path instead of the real deal! But the next time a spider crosses my path, I will look at them in a different light. If you would like to donate to the Good Luck Spider's cause or figure out how you can get your own Good Luck Spiders, check out their website or email them.
Craftiness + Charity + Inspired Teen = Greatness! Keep up the good work girls!
If you want to learn about some more inspired tweens/teens check out this post and this one. Enjoy!