I'm busy crafting today, but I wanted to share some more fun tidbits from my Crafternoon Tea with Miss Pauline. Since we had the candy melts out to make our Fall Cake Pops, I couldn't resist making some fun candy mustaches. I used this mustache candy mold and a variety of flavored and colored candy melts, from vanilla, peanut butter, and chocolate, along with popsicle sticks. Make a plate of these, and you have an instant party! The girls were giggling so much eating and making faces with the mustaches. I just had to share some of the shots.
Enjoy and happy crafting!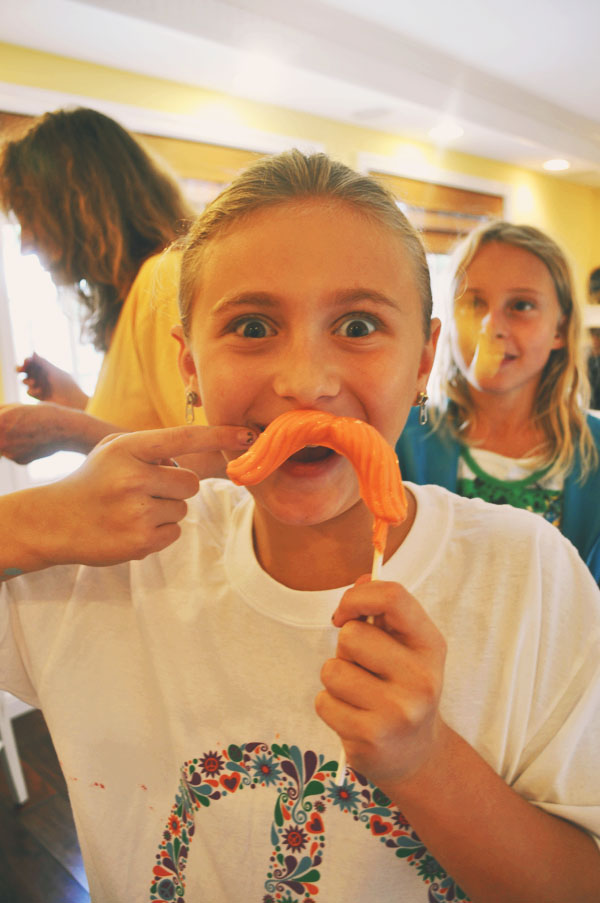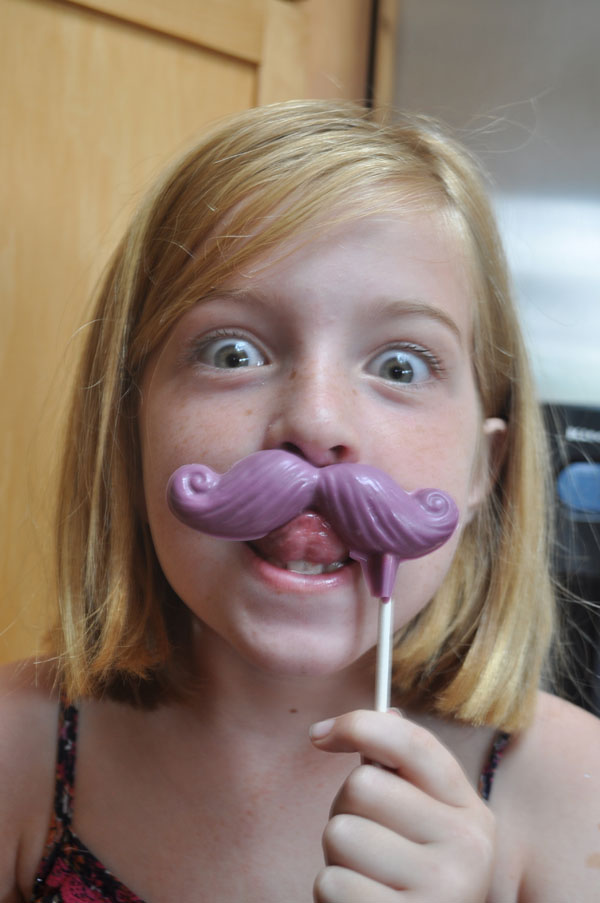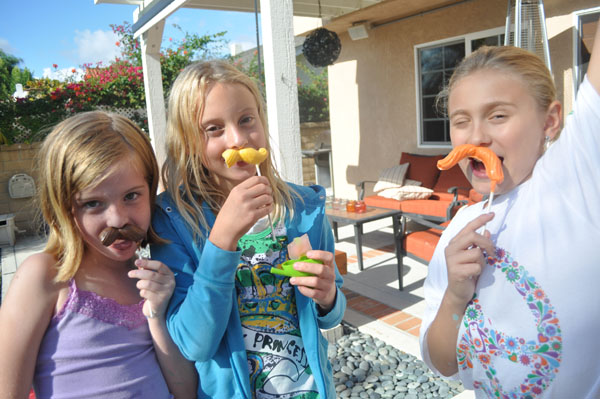 If you liked this post, and want more, you can subscribe to be on our mailing list here.