This is a Sponsored post written by me on behalf of American Frozen Foods Institute and the Frozen Food Roundtable for SocialSpark. All opinions are 100% mine.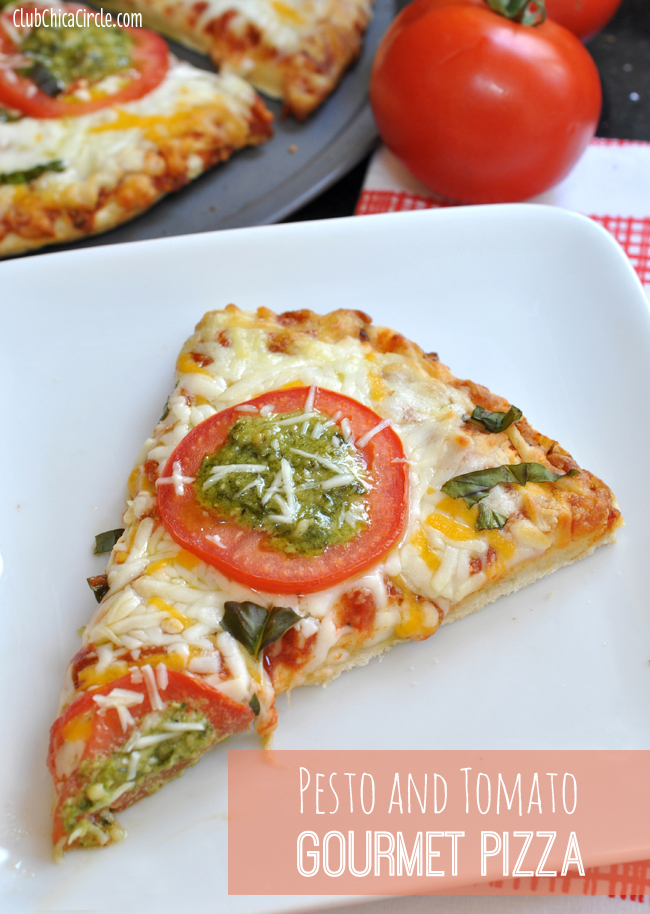 Yum! Doesn't that look yummy? I just made the yummiest gourmet pesto and tomato pizza the other night. Guess what? It was a frozen pizza.
Yep, frozen.
In our busy household, juggling between everyone's work, school and family schedules, some nights it is hard just getting a hot meal on the table! I'm thrilled to be a part of the collective effort to demonstrate how frozen food can actually make your life easier and be super yummy to boot!
If you think about it, freezing is How Fresh Stays Fresh. Freezing is simply a natural pause button that keeps just picked, just baked and just crafted foods at the peak of freshness.
Think about it. Haven't you ever made a dish that was so yummy and froze the leftovers to enjoy another time? Frozen food is made from real recipes and real ingredients, just like you would make in your own kitchen. When you are deciding between fresh vs frozen, sometimes it's about how important your time is too.
Here are four ways I've used frozen food to make my life just a little easier and kept my family's bellies happy. I've taken frozen and kicked it up a notch in these delicious and simple recipe ideas.
First of all, one of the easier breakfast's for my girl in the morning before school are frozen waffles toasted to perfection in our toaster. Her favorite is actually the Eggo "Waffler" baked with brown sugar and cinnamon—no syrup needed.
I kicked it up a notch by making it the toasty "bread" in my egg sandwich. The slightly sweet taste of the waffle paired with the savory flavor of my turkey bacon and eggs over easy is delightful!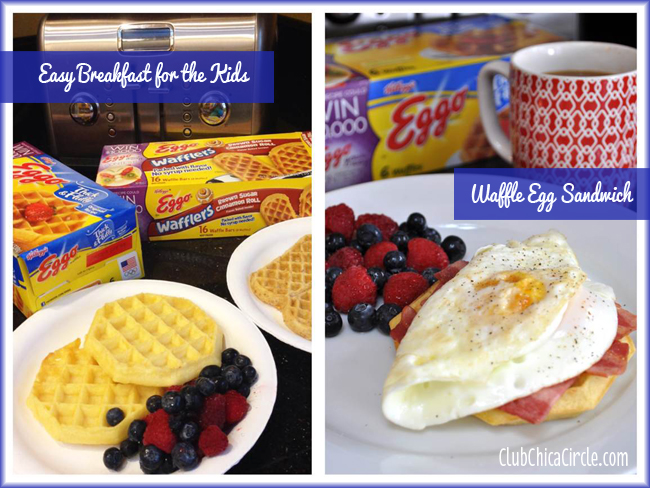 Looking for a way to get a warm, healthy and delicious dinner on the table in 20 minutes?
You are going to love this 1-skillet, 20-minute turkey chili recipe idea.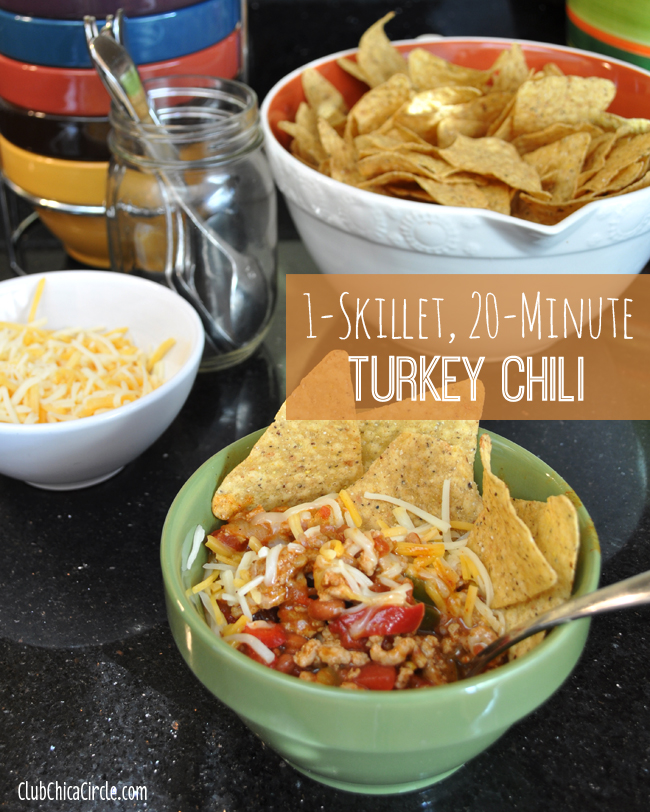 I don't know about you, but I always like to put extra veggies in dinners as much as I can. My daughter still isn't the biggest fan of vegetables, but when I cook them up in dishes, it really helps.
This turkey chili is filled with pretty red, green and yellow peppers and onions. And the best part is that there is no chopping necessary.
Here is how to make this super simple 1-skillet turkey chili in only twenty minutes:
You will need:
1 lb. of ground turkey
1 package frozen vegetables of choice (I used Birds Eye Recipe Ready Fajita mix with chopped peppers and onions)
1 can of diced tomatoes
1 can of pinto beans (drained and rinsed)
1 chili seasoning packet (or seasonings of choice)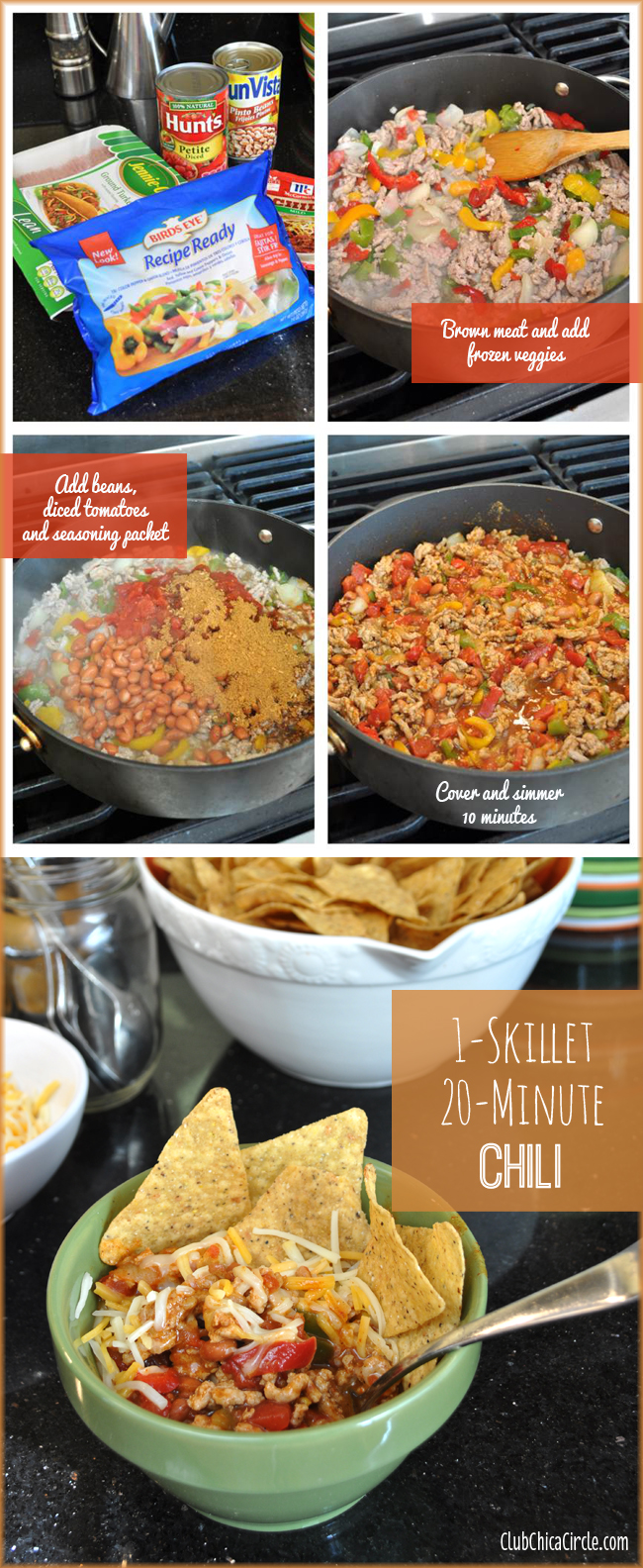 Start by browning your ground turkey in a large skillet, about 5 minutes. Then add your bag of frozen vegetables and saute for another 5 minutes.
Add the tomatoes, beans, seasoning and stir. Bring to a boil and then simmer covered for 10 minutes.
DONE! I kid you not, this meal was on my table in 20 minutes. I served mine with a little shredded cheese and chips. Delish!
Doing any grilling out this summer?
How about trying this Parmesan grilled corn on the cob? You are not going to believe how easy this is.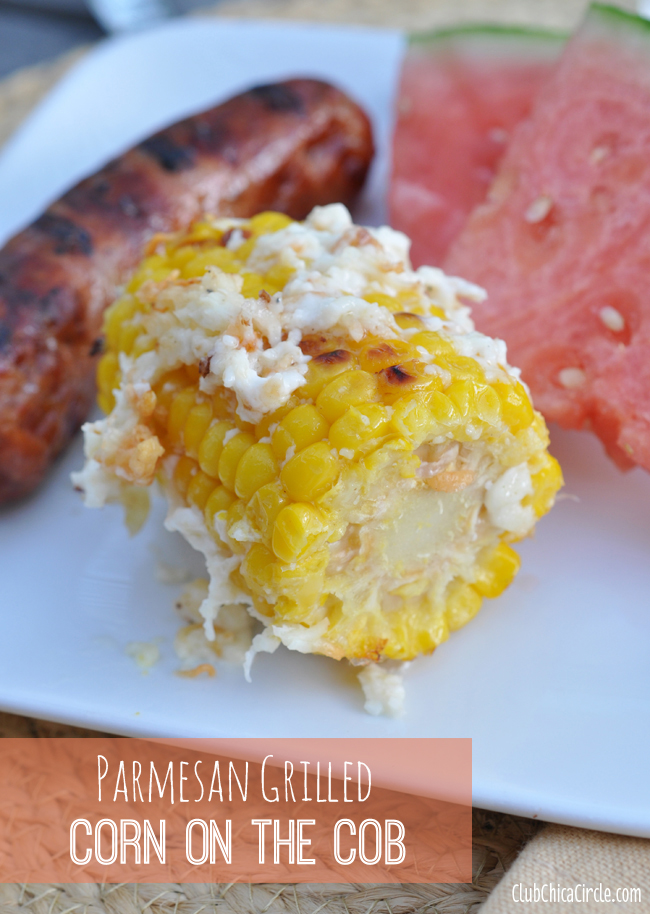 Here is how to make this party-pleasing, backyard BBQ side dish idea:
You will need:
Frozen corn on the cob (I used Green Giant Nibblers)
Mayo
Shredded Parmesan
Seasoning of choice (I used Morton's Nature's Seasonings)
Aluminum foil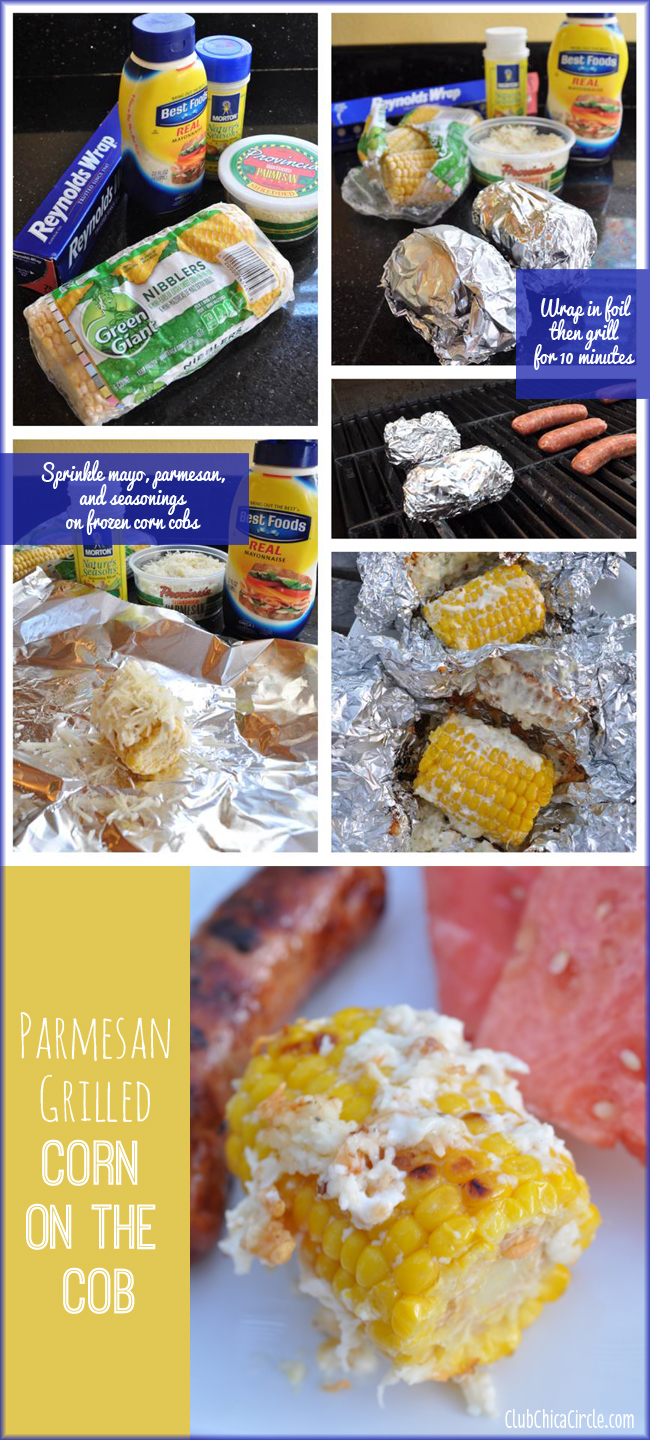 Place frozen corn on the cob in the middle of a sheet of aluminum foil.
Squirt about a tablespoon of mayo on top and sprinkle with Parmesan cheese. Wrap up in the aluminum foil and grill, turning occasionally, on the grill for about 10 minutes until nice and toasty and warm.
I'm telling you, there is just something about warm mayo and toasted cheese that is just so yummy!
Finally, I didn't forget about the pizza.
In this simple technique of kicking up frozen food another notch, I paired fresh ingredients from my garden to make this simple frozen pizza into a gourmet one in minutes.
Here is how to make frozen pizza into a gourmet treat:
You will need:
1 frozen cheese pizza (I used Red Baron's Four Cheese Pizza with classic crust)
Thinly sliced tomato
Diced fresh basil
Pesto sauce (I used Kirkland basil pesto)
Parmesan cheese (optional)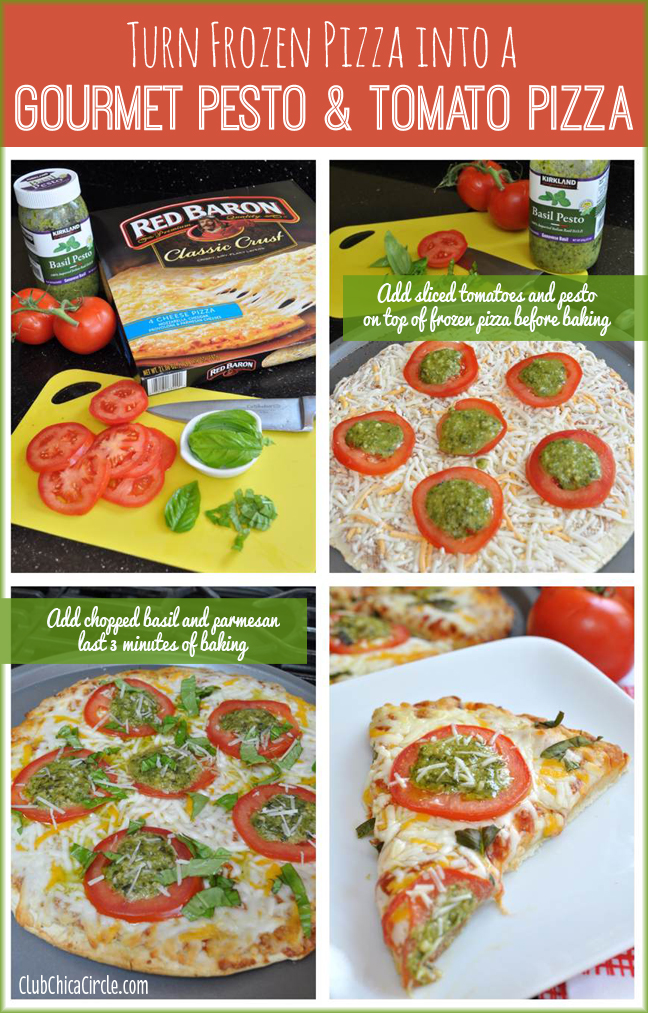 Start with a frozen pizza and add slices of tomato on the top. Add about a teaspoon of pesto on top of each tomato and bake as directed on the box.
During the last 3 minutes of baking add the fresh diced basil and sprinkle shredded Parmesan on top and bake.
That's it! You will have a restaurant-worthy gourmet pizza in your kitchen that started from the freezer and your garden.
I'm not joking, it's seriously delicious!
Ok, so I think you have got the point that frozen food can make your life a little easier, and your recipes super delicious at the same time.
Oh, and here is one more way frozen food gave me mommy brownie points the other night. My daughter recently fell and, turns out, broke her arm. While it was splinted and to get the swelling down, we needed to ice it. The freezer blocks I had were way too hard and didn't conform to her wrist. A bag of frozen corn came to the rescue! It was soft enough and pliable enough to mold around her wrist, and cold enough to act as an ice pack.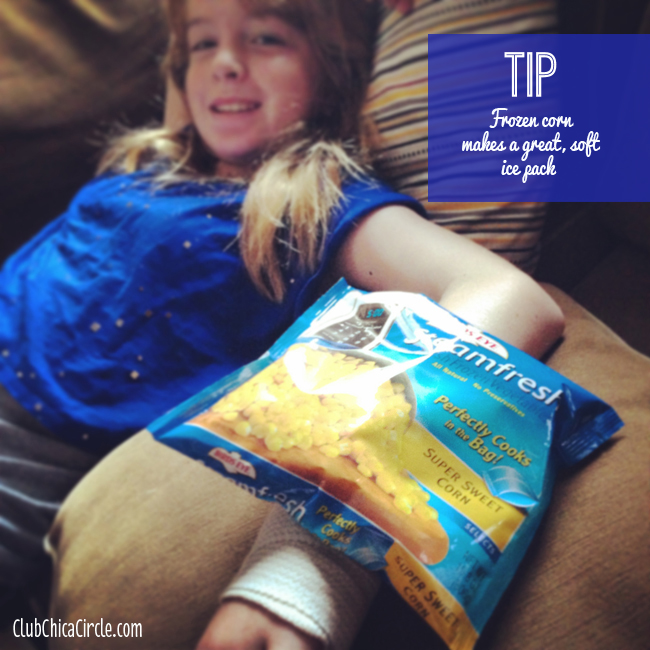 So, I've shown you four ways to take frozen food and kick it up a notch. Remember, freezing naturally pauses inspired recipes made with fresh, quality ingredients and suspends them there until the moment you're ready to enjoy them. There are so many benefits of frozen foods.
And my freezer is ready with so many more choices to devour.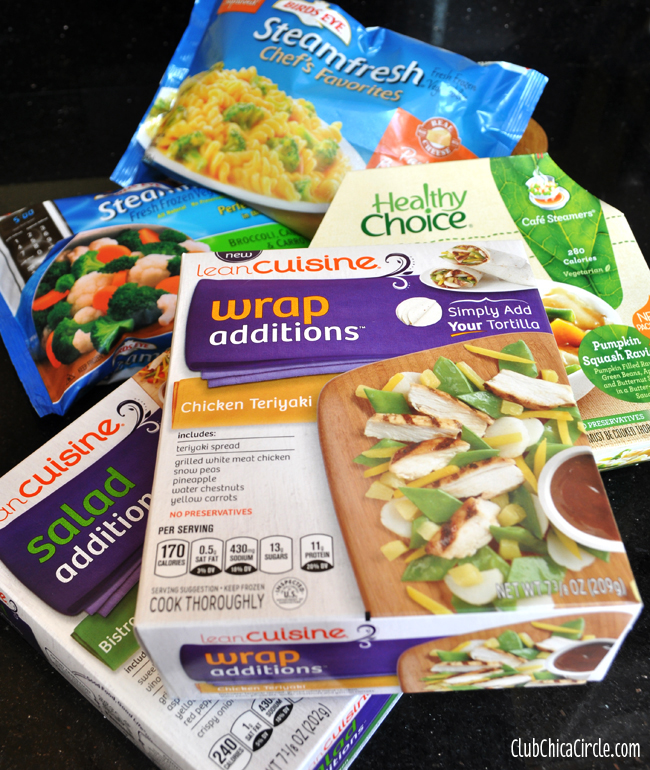 What will you make? What are some ways that you enjoy frozen food in your recipes?