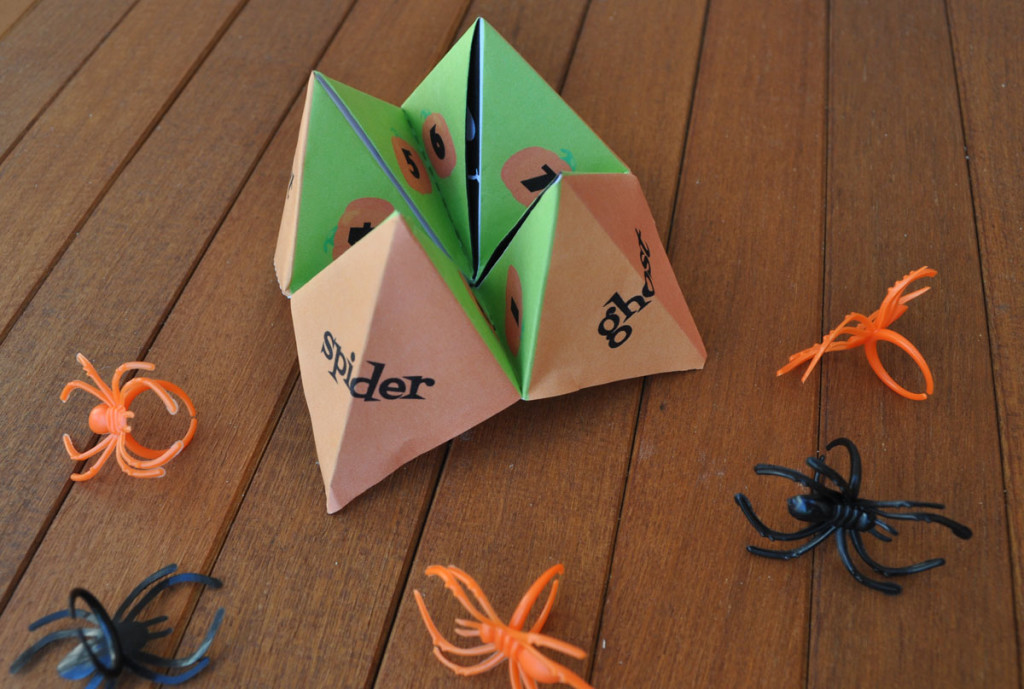 Do you remember folding paper fortune tellers or "cootie catchers" when you were growing up? My tween can practically fold one of these in her sleep! She goes back and forth between folding the fortune teller and then doing a couple extra folds and turning it into a hat or a boat. We don't always write fortunes on them, so our Halloween Treat for your tween is a FREE Trick or Treat Halloween printable. We have it featured in our Fall Ezine (which our mailing list gets free once they subscribe), but we wanted to give you a bonus so you can print out and share. Tweens can share with their classmates or friends, or just have fun playing with your family.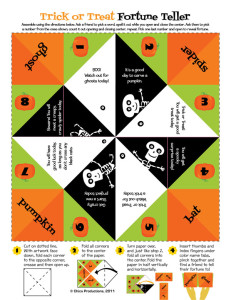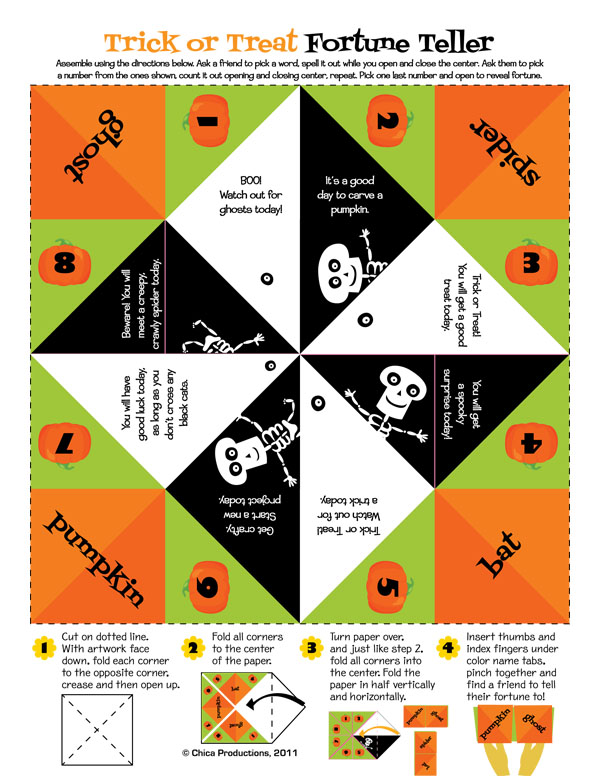 Also, new Halloween ecard designs are up and ready to send to anyone you want to send a little Halloween Trick or Treat cheer to!
Hope you all have a safe and super fun Halloween! Pass it on today!