Disclaimer: this post is sponsored by DecoArt. All opinions, ideas, and images are completely my own.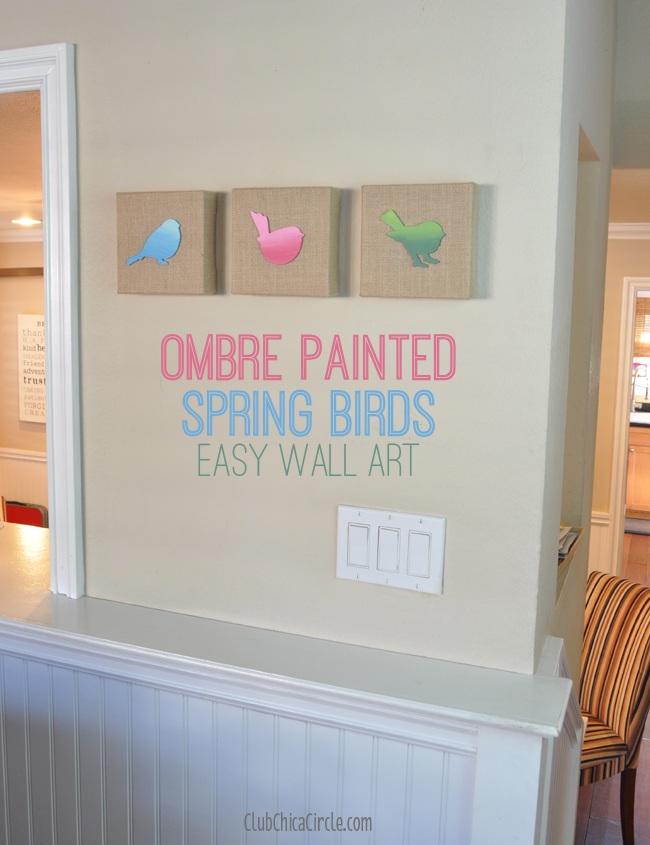 The weather has been so funny. Here is southern California we went from below freezing temperatures at night to almost 90 degrees of dry heat during the day in the past week. And then I see my family getting socked with major snow storms in the Midwest, and I think is Spring going to get here soon?
I figure, it's time to get in the Spring spirit with this super easy Spring bird wall art. And I'm always looking for ways to #putabirdonit . = )
Here is what I used:
6″ x 6″ burlap wrapped canvases (I found mine at Michael's)
Bird-shaped wood pieces
Americana® acrylic paints in Spring colors (I used Boysenberry Pink, Baby Pink, Turquoise Blue, Spa Blue, Arbor Green, Foliage Green)
Paint brushes
Glue gun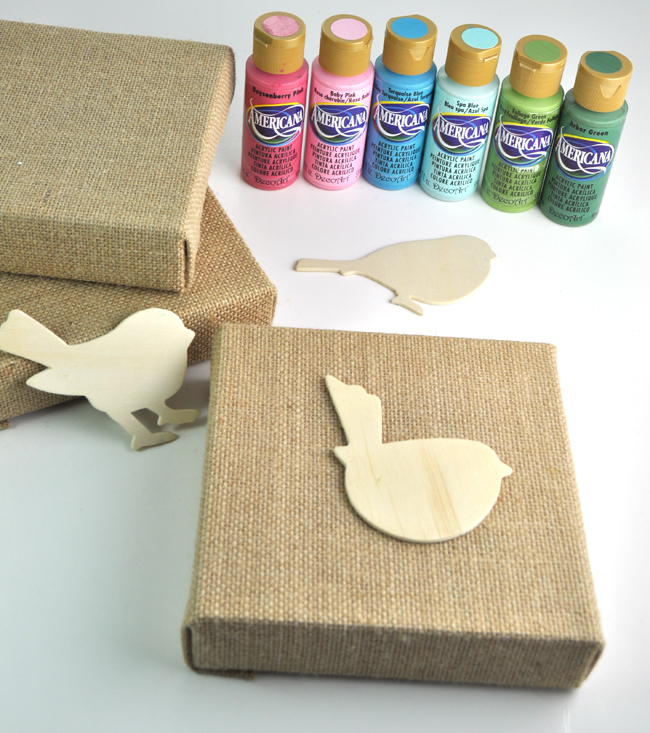 I picked three sets of different Spring like colors in blues, pinks and greens—one darker and one lighter. To create the pretty ombre effect on each, I first painted on a solid color on half of my wood shape. Then by using the same paint brush and while the paint was still wet, I started on the other end of my wood piece with the other color and met in the middle to blend the two together.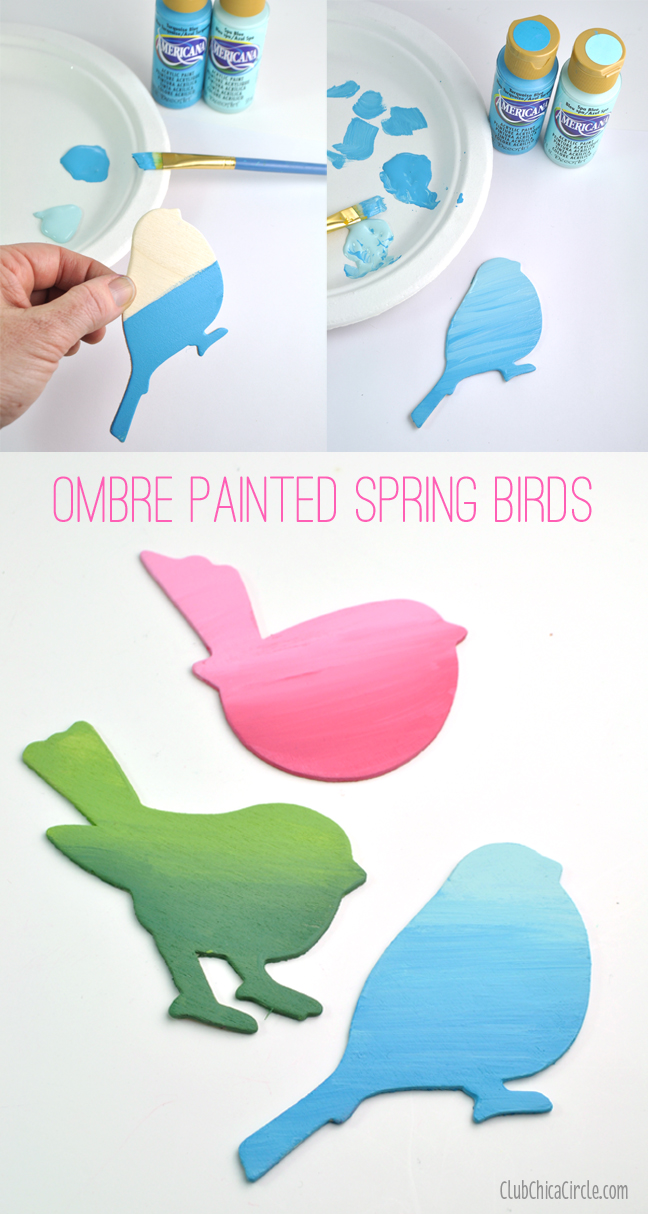 The great thing about acrylic paint is that it is forgiving and opague. I kept adding the light and dark colors together and blending until I was happen with the ombre effect and then let them dry completely.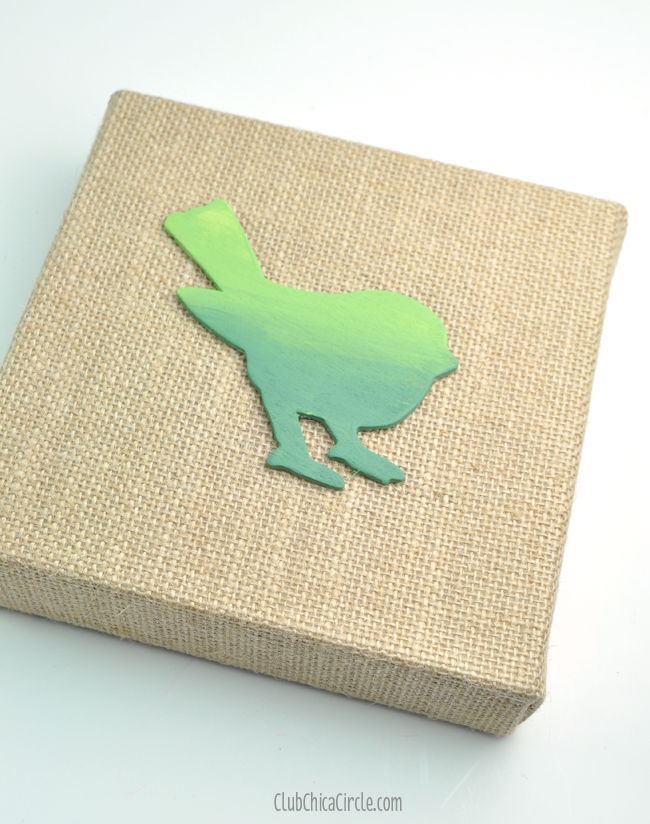 Once they were dry, I used my glue gun to attach them to the middle of each mini canvas frame.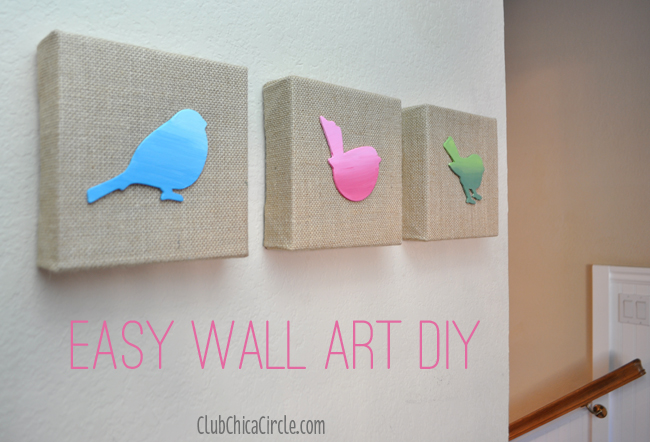 So simple and so pretty. I hung them in a tryptic pattern on one of our entry walls. Now these pretty birds are on of the first things I see when I walk in the door.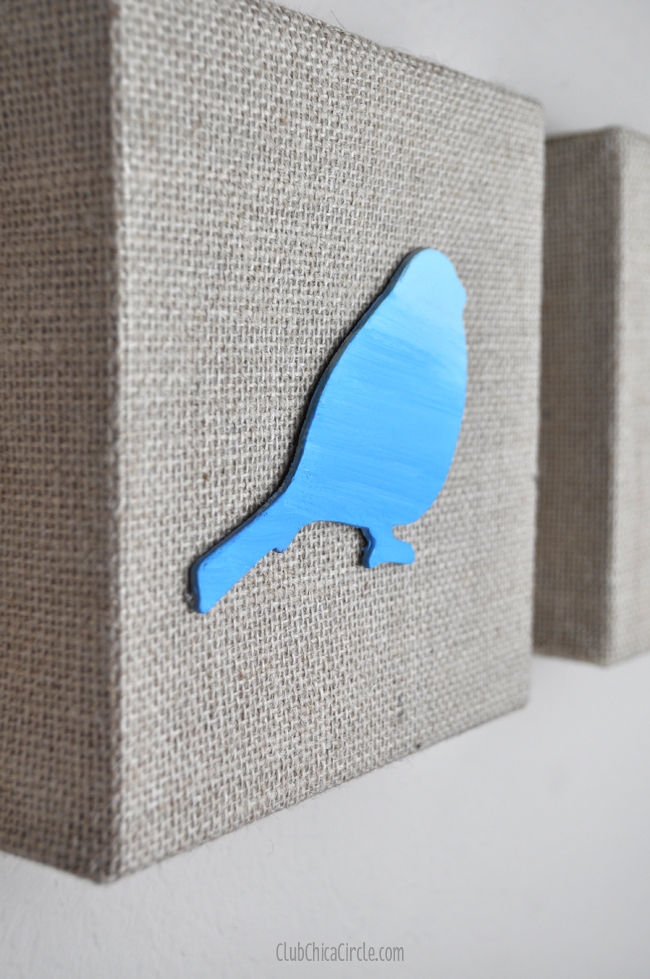 I love it! So pretty and perfect for easy Spring home decor!
Honestly this wall art cost less than $20, and even less if you have a super coupon from Michael's to get the supplies. Lovely!