I know the last thing I want to do on a hot Summer day is turn on the oven, or after a busy day of Summer fun, plan dinner. Are you with me?
Here is one of my go-to super easy recipes that the whole family can enjoy. And without the kids knowing, I sneak in tons of yummy vegetables without them being the wiser. Also, my trick for the homemade slaw – Greek yogurt. This slaw is just as tangy and flavorful as the standard mayo version, but a ton healthier for you.
I learned this one pot shredded BBQ trick from a friend, and couldn't believe how easy it was to make.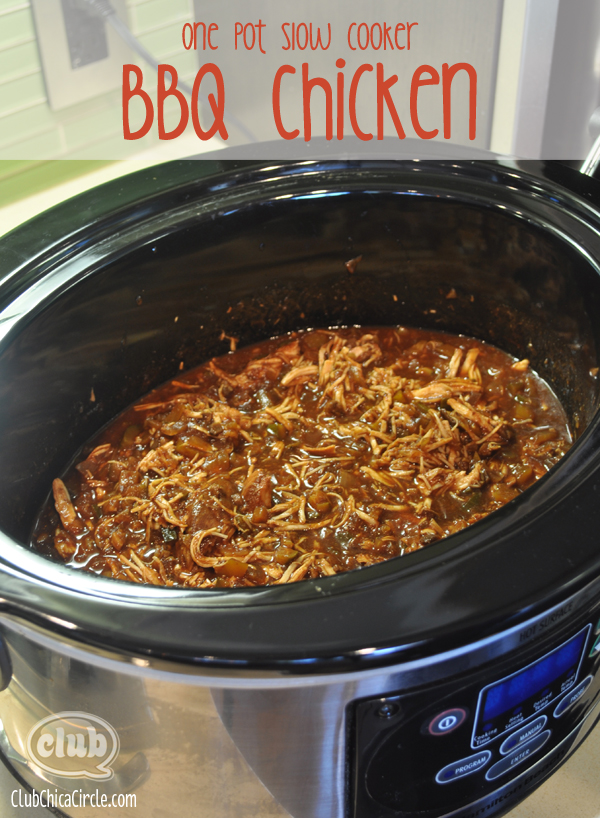 Do you love shredded BBQ chicken sandwiches? I love putting some homemade slaw on top of a heaping scoop of pulled BBQ chicken inside of a soft bun. Delish! But I don't want to spend hours in the kitchen preparing it, especially when there is tons of Summer fun to be had. This is so simple, it could become a quick family supper staple.
So let's get the recipe:
The two basic ingredients for the BBQ chicken are of course BBQ sauce and chicken. Simply pick your favorite bottle of BBQ sauce and one package of boneless skinless chicken breast (about 1.5-2lbs) and put them in a slow cooker on low heat in the morning. But what makes this simple recipe concept even better, is adding tons of yummy vegetables to the mix. I have had even the pickiest of eaters love this recipe.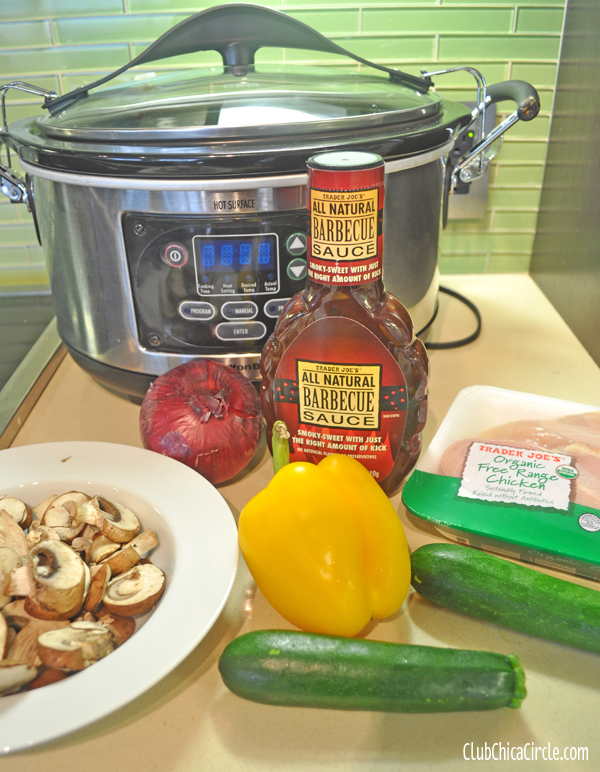 I like adding red onion, mushrooms, zucchini, and sweet peppers, but you can add your own favorite veggie mix.
The secret is to dice them up nice and small to add to the pot.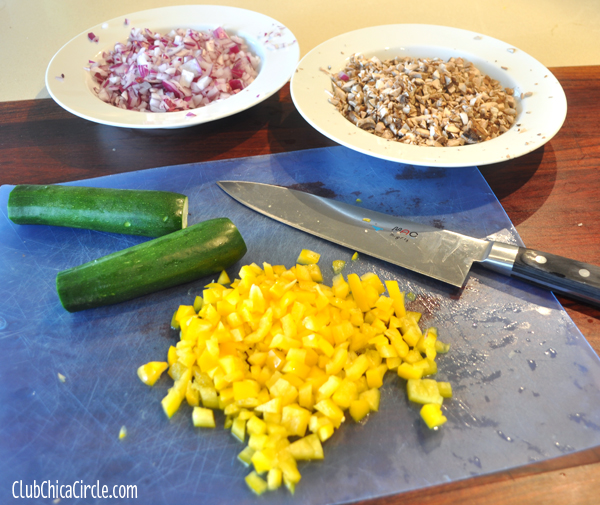 Add all of the dices vegetables on the bottom of the slow cooker.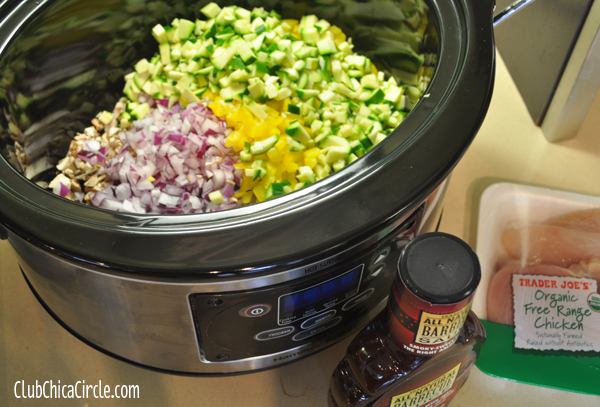 Then add the chicken breasts and pour the whole bottle of your favorite BBQ sauce.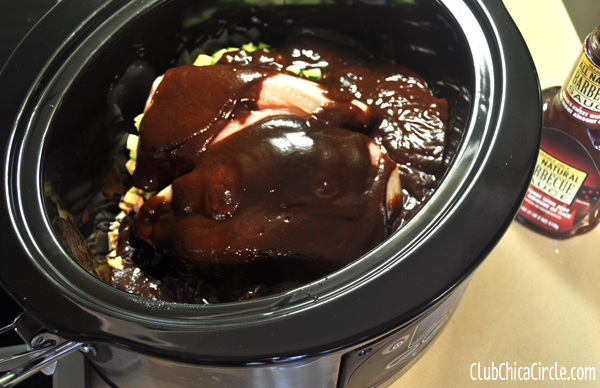 Cook the whole mixture on low heat for about 6 hours.
Before serving, use two forks to shred the BBQ chicken mixture.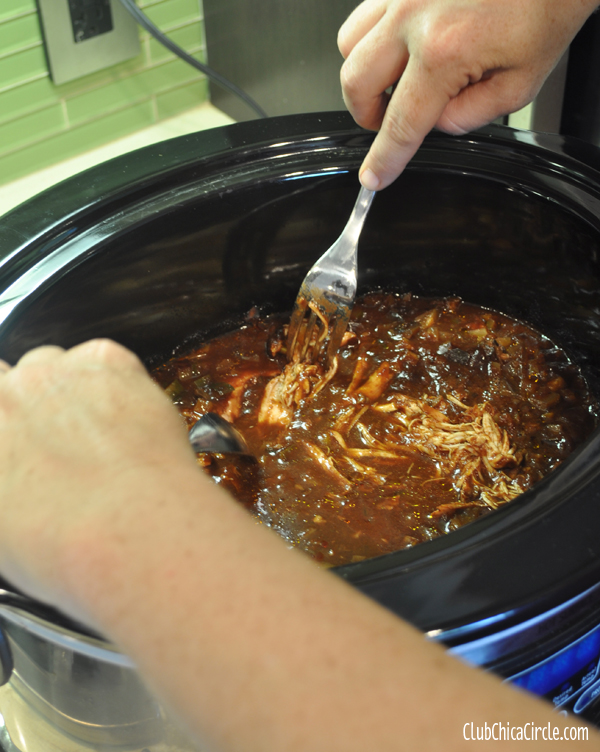 The chicken will be so tender and juicy, it will pull apart and shred so easy.
For the perfect BBQ chicken sandwich, add some homemade slaw on top.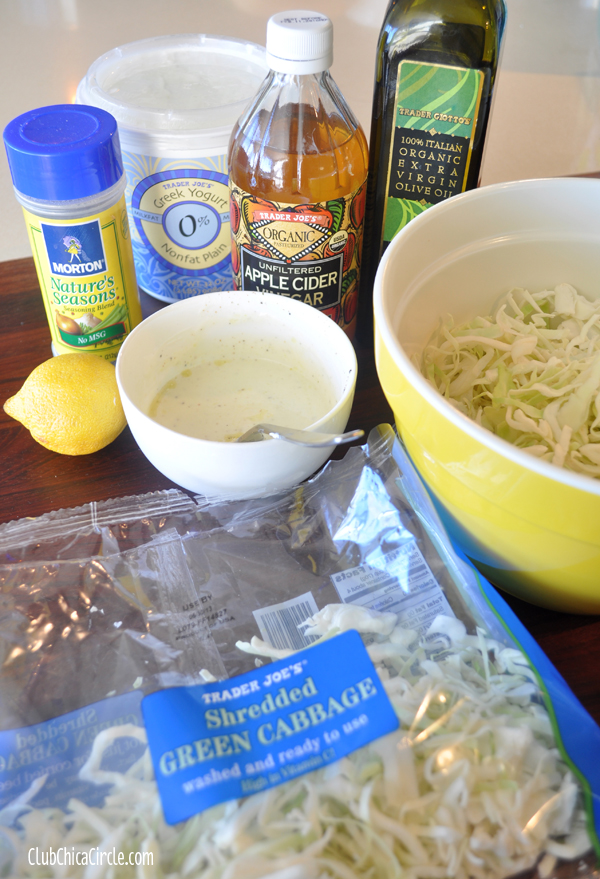 I start with shredded cabbage, and make a quick tangy dressing on the side with Greek yogurt as the base.
I mix together about 1 cups of Greek yogurt with a tablespoon of olive oil, 2 tablespoons of apple cider vinegar, juice from a fresh squeezed lemon and all-purpose seasoning to taste.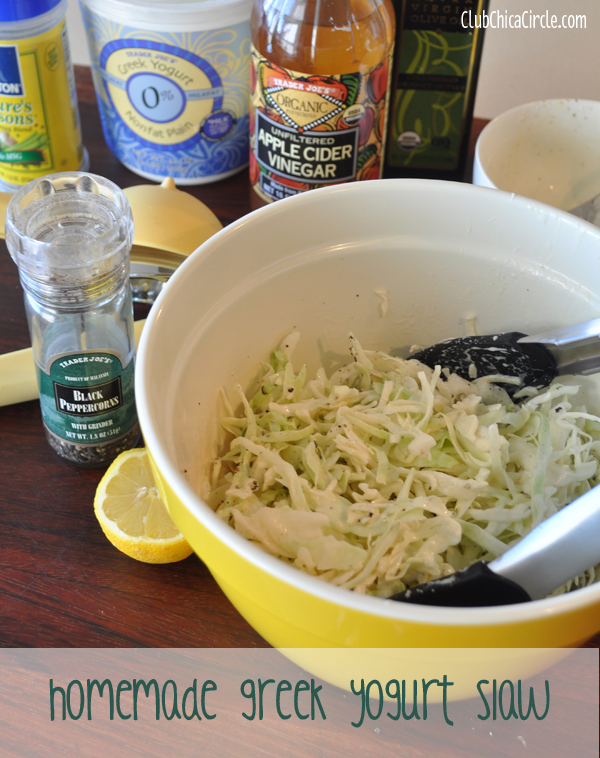 Toss it all together, and top with a little fresh ground pepper. That's it! Yummy!
For a yummy and healthy meal for the whole family without the fuss, try this one pot BBQ shredded chicken sandwich with homemade slaw.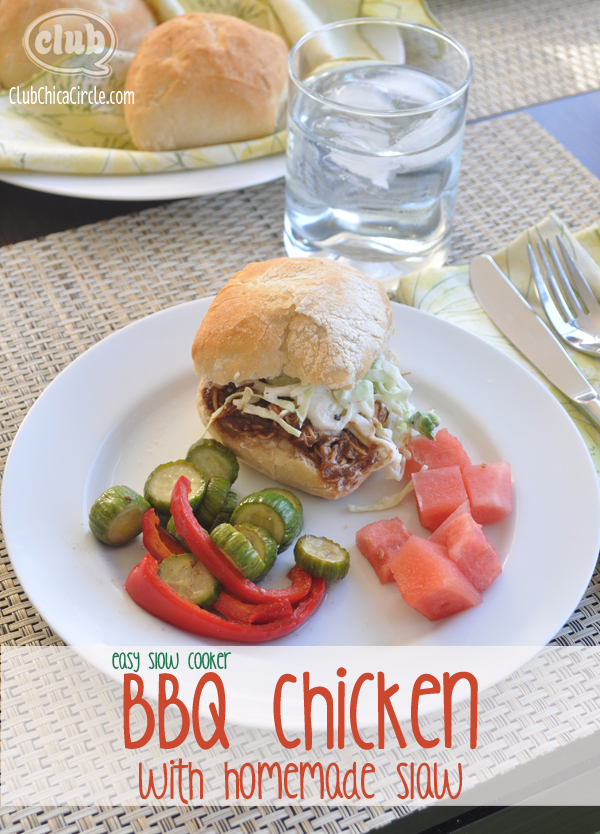 Enjoy!
If you liked this post, and want more, you can subscribe to be on our mailing list here.
Feeling social? Follow ChicaCircle on Facebook or Twitter, and follow me on Pinterest or Instagram.