This post is sponsored in part by FloraCraft. As always, ALL photographs, ideas, and opinions are completely my own.

This isn't a Rudolph wreath, but let's call it a "Rosie" wreath. With her pretty pink nose, she cute as a button, and looks fabulous hanging outside our front door this holiday season!
I was recently asked to preview the FloraCraft holiday ebook, and create a craft based on one of the projects included. I was inspired by the reindeer gift tag project and turned it into a cute reindeer wreath.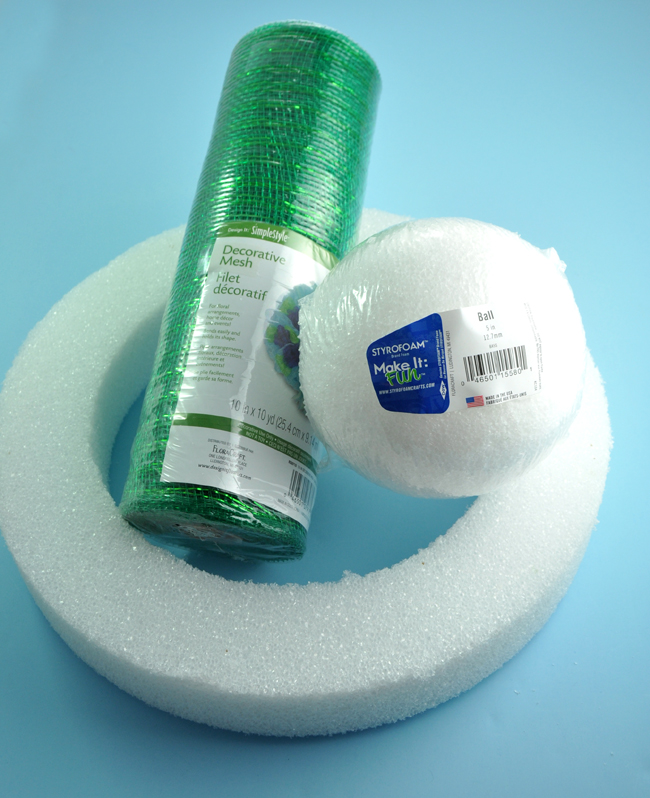 I started with a FloraCraft® Make It: Fun® Foam wreath form, a 5″ Foam ball, and Design It:® Simple Style® Decorative Mesh in green.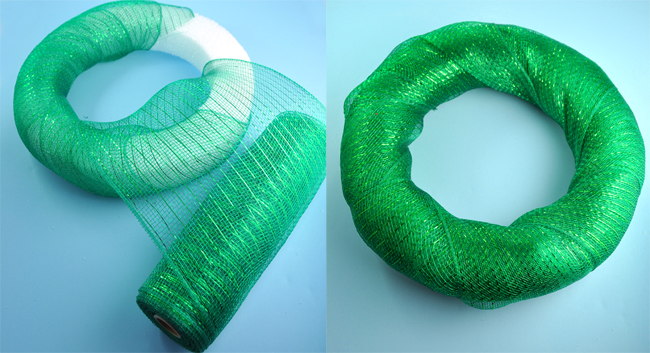 It was super easy to turn the wreath form into a festive green holiday wreath. I simply wrapped the decorative mesh around and around the form until the green mesh created a solid green overlay with none of the white foam showing through. Then I cut and glued the loose end onto the back of my wreath. You can also use a T-pin to secure to the foam.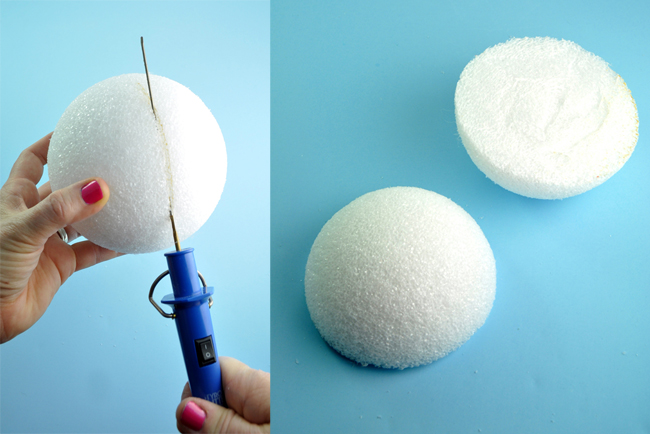 Then for my reindeer face I cut one 5″ foam ball in half with my handy Floracraft® Foam cutter. Then I used brown acrylic paint to turn the white foam into the perfect shade of reindeer. I used Americana® acrylic paint in Dark Chocolate.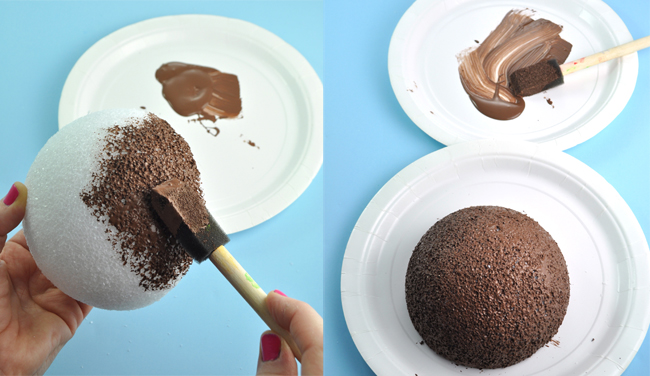 The trick to painting foam is to use a sponge brush and almost press the paint onto the surface so that it fills all the little nooks and crannies. Then let it dry completely before going to the next step.
To turn this brown half of a foam ball into a cute reindeer, I used a glittery pink bell for the nose, two twigs for the antlers, two googly eyes for the eyes, and brown felt for the ears.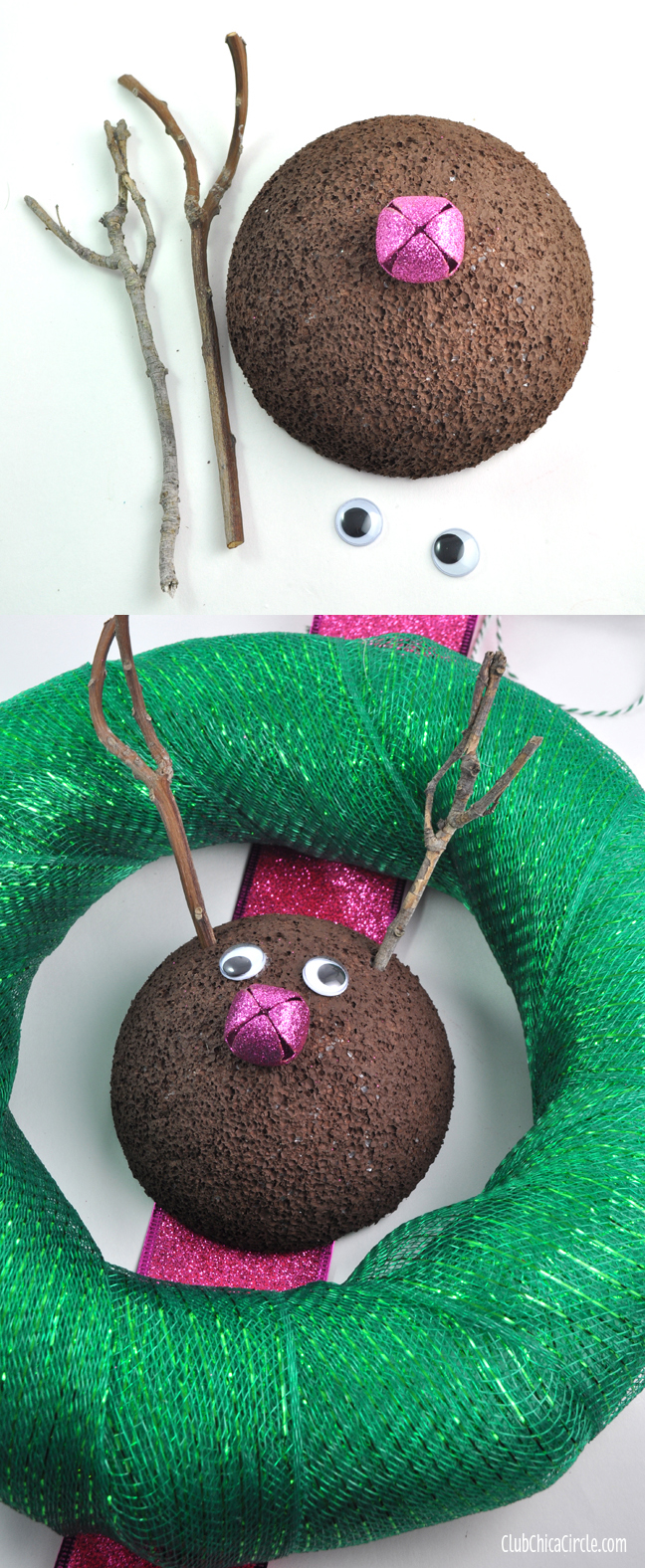 I used my glue gun to attach the bell in the center and the eyes just above that. Then I pressed in the twigs to each side right into the foam. I cut a length of thick pink glittery ribbon to attach the reindeer head in the middle of my wreath. I used my glue gun and some T-pins to attach.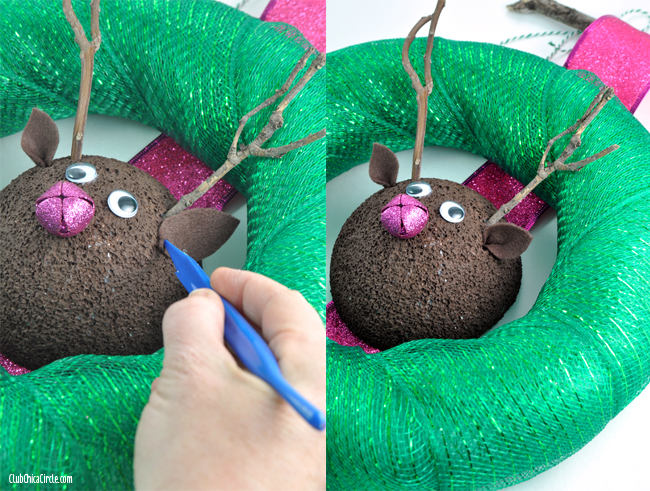 For the reindeer ears, I cut two eye drop shapes out of brown felt. Then I used my Floracraft foam tool to press one corner in to pinch it and create the perfect reindeer ear on either side of the twig antlers.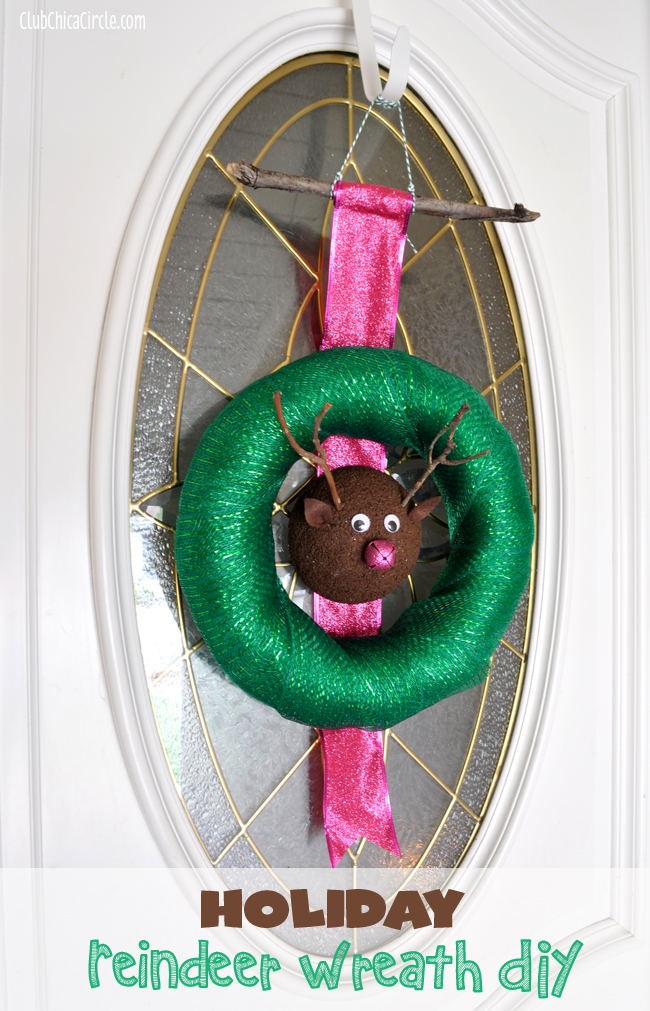 Then it was ready to hang outside our front door.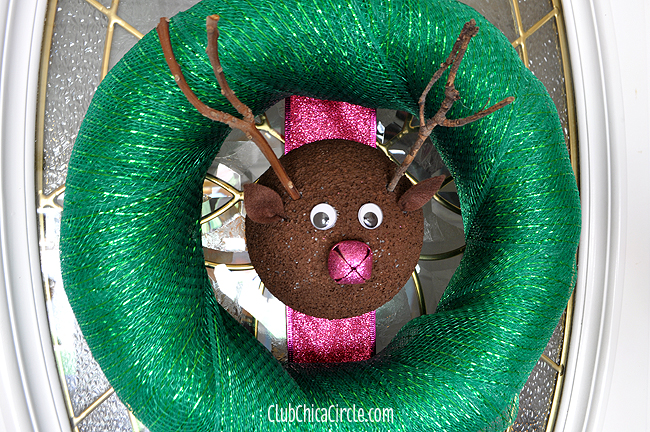 So cute!
You can find more great project ideas on the Make It Fun Crafts site.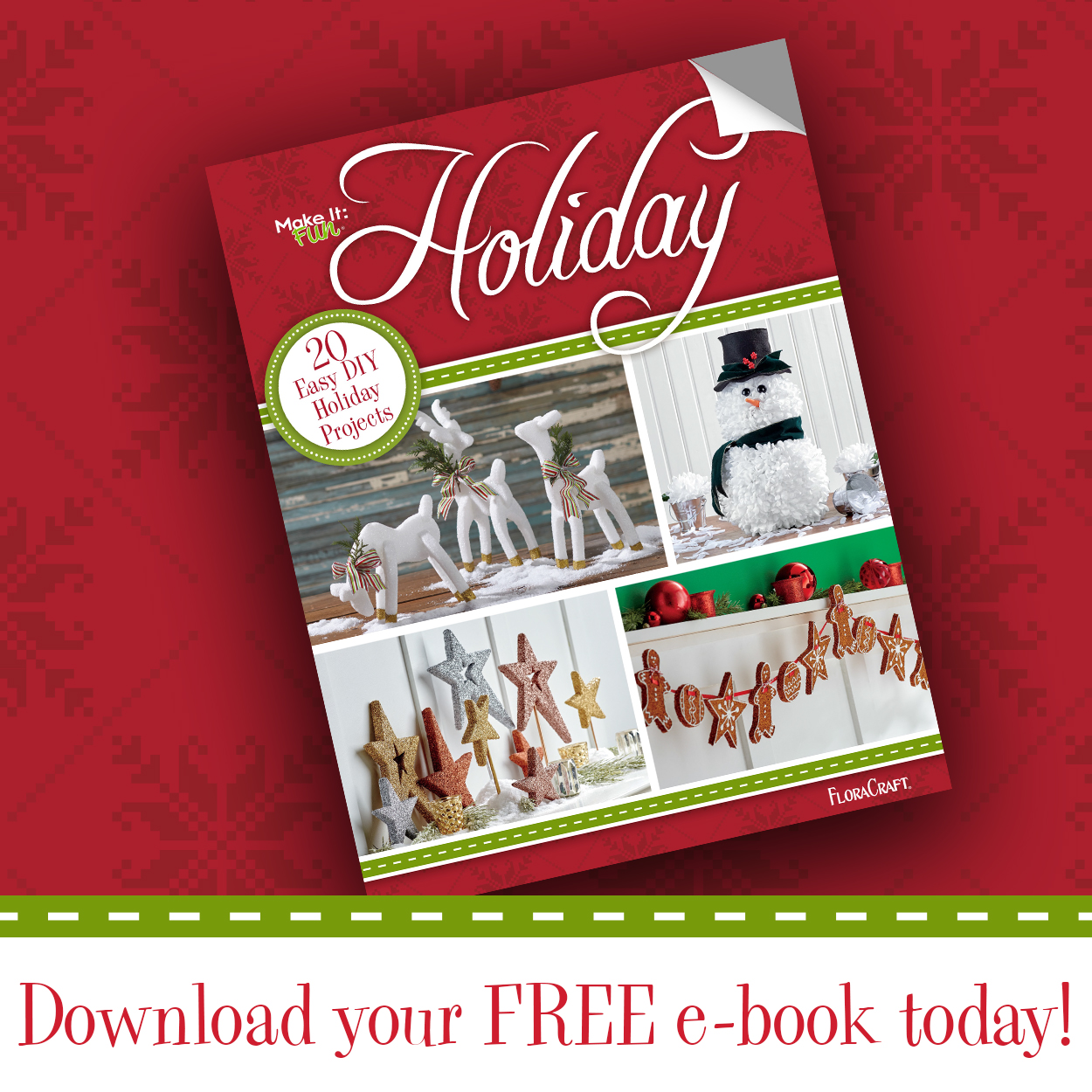 And get inspired and download your own copy of the FloraCraft holiday ebook!