Looking for a quick and yummy festive 4th of July treat? You are going to love this 5 minute super easy fudge recipe dressed up for party.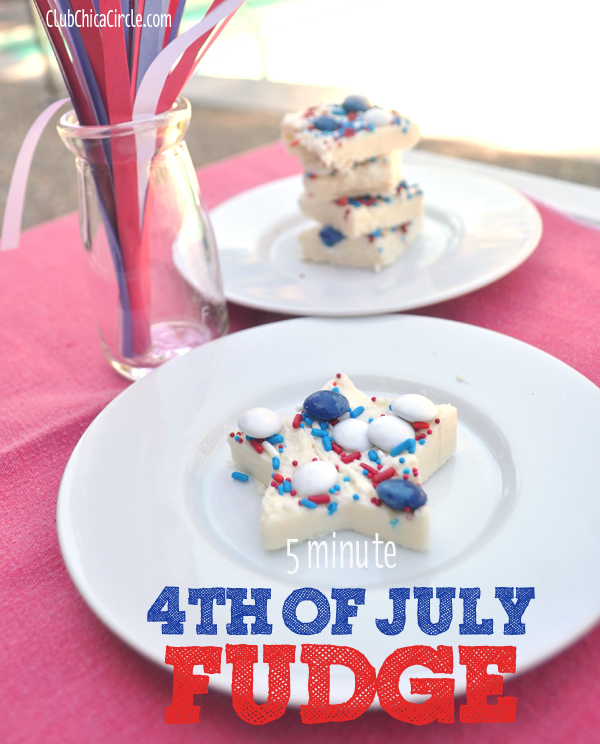 I adapted it from this great recipe I found from Dear Crissy for strawberry pecan fudge when I was researching for my strawberry treat round-up.
The ingredients for the five minute fudge are super simple, and can be adapted for any special occasion or simply a delightful afternoon treat. By mixing one bag of white chocolate chips with 1 can of frosting, you will have instant fudge.
For the 4th of July fudge, I used white chocolate chips, cream cheese frosting, red and blue sprinkles, and blue and white York dark chocolate peppermint pieces. And for extra 4th of July festive flair, I used star shaped cookie cutters to cut out this super sweet treat.

I melted the white chocolate chips in the microwave in 30-second intervals, stirring until smooth. It took 1.5 for my chips to be the right consistency. Then I mixed in the frosting and spread onto a parchment lined pan and sprinkled the top with candles and colorful sprinkles. Into the refrigerator to set, and then the fudge is ready!
You can cut the fudge into pieces with a knife or a fun shaped cookie cutter before serving.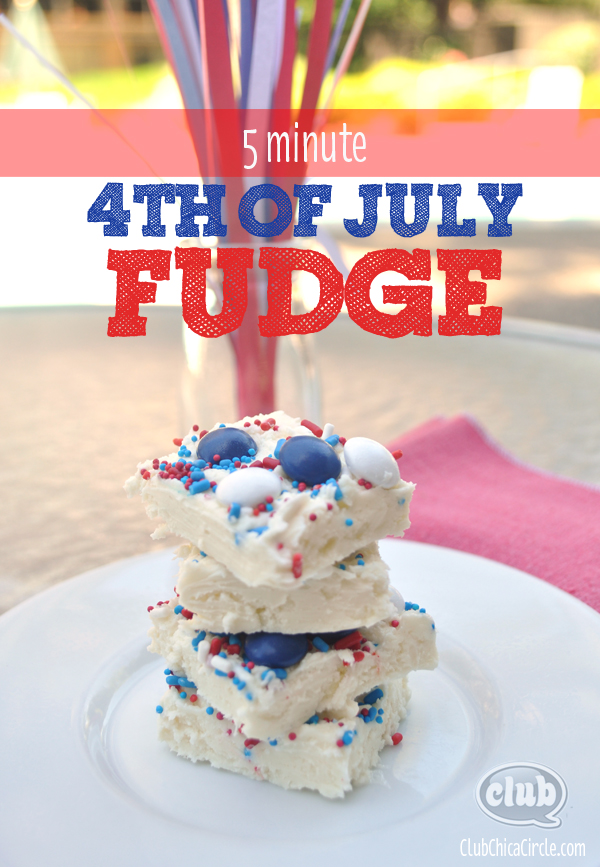 Delightful!
I hope you and your family have a fun, safe, and SWEET 4th of July celebration!
If you liked this post, and want more, you can subscribe to be on our mailing list here.
Feeling social? Follow ChicaCircle on Facebook or Twitter, and follow me on Pinterest or Instagram.