Do your remember the days as kid when you couldn't wait to leaf through the ginormous Sears holiday catalog? This craft is a fun visual and interactive way to capture all of your holiday wishlists for everyone in the family.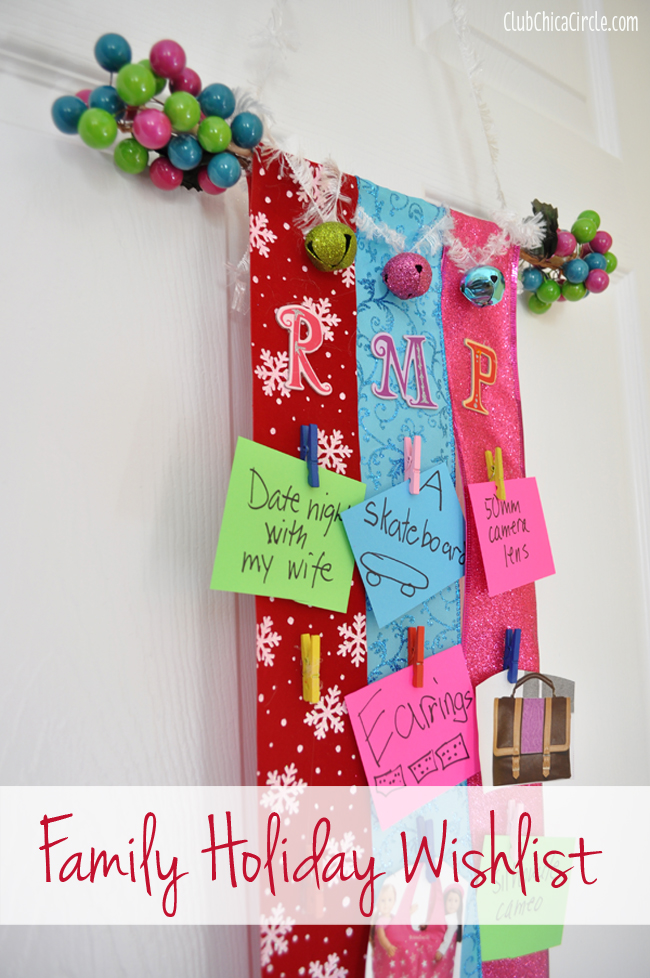 With just a little quick and crafty engineering, you can turn wide ribbons, mini clothespins, dowel rods and some festive decorations into this fun family craft idea.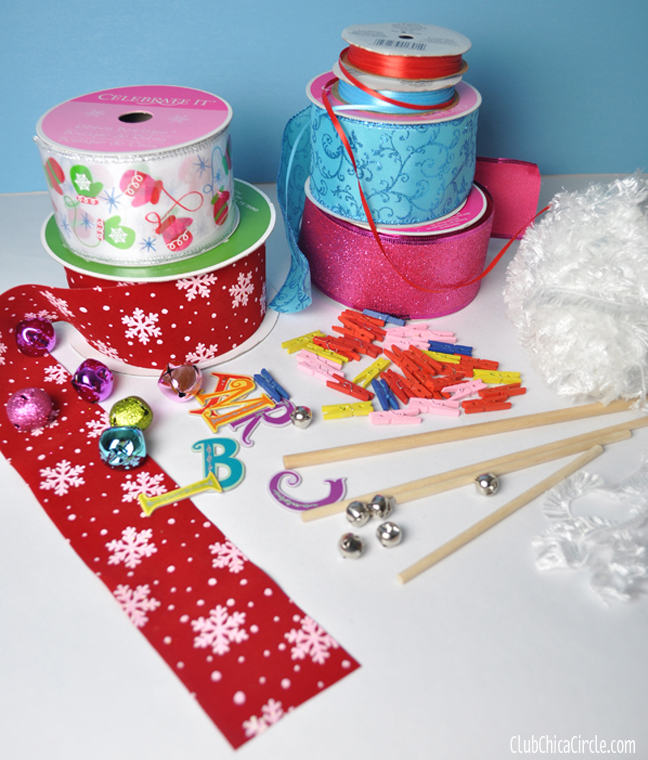 I started by picking a wide ribbon for each member of our family, and measured two thin dowel rods so that they were 6″ longer than the width of the ribbons combined.
Then I cut 6″ lengths of each ribbon. With a glue gun, I attached each ribbon onto the first dowel rod.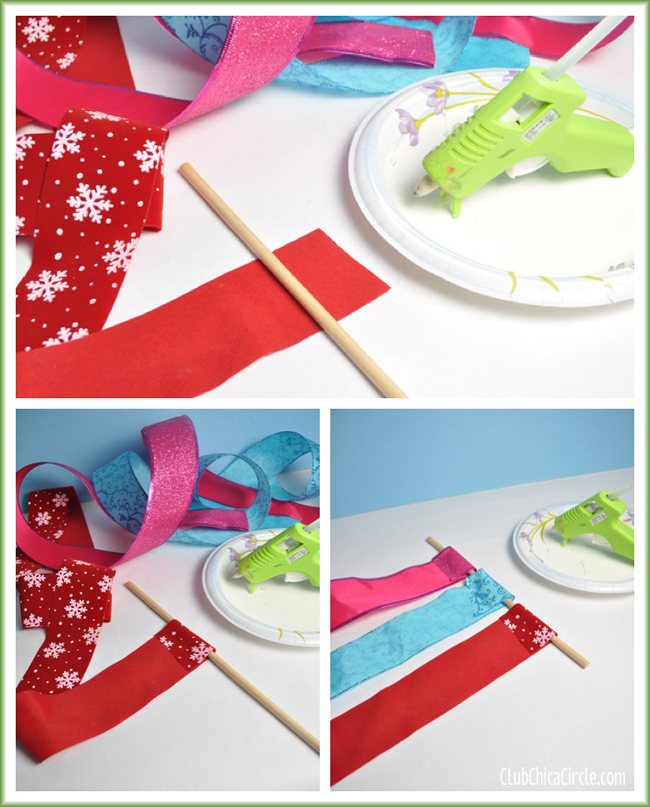 I held them in place with two clothespins on each end of the ribbons, and laid the ribbons flat and attached another dowel rod on the bottom.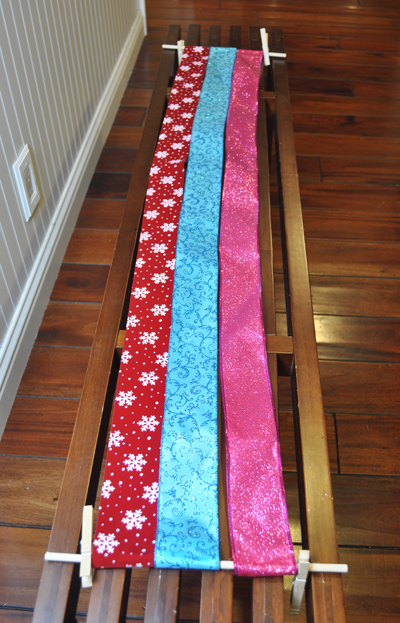 Then it was a matter of attaching a hanging ribbon at the top (I used fuzzy yarn) and attaching the mini-clothespins all done the center of each ribbon about 6″ apart. I also attached an initial letter on the top of the ribbons for each family member to designate their own wishlist.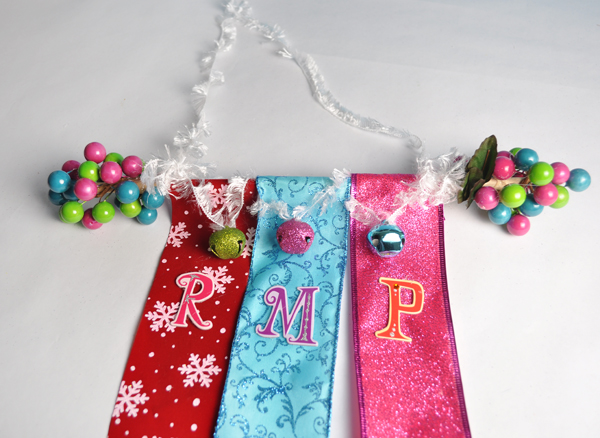 I hung it on a closet door with a door hanger. I also decorated the bottom dowel rod with a string of holiday bells and pom poms. The bells helped to weight the ribbon down so that the wishlist would hang nicely.

Then, whenever we thought of something we wanted on our Christmas wishlist, we simply wrote it on a piece of paper, or cut out a picture from a magazine.
It was a great visual wishlist and a fun family craft idea!
Happy holidays and happy crafting!