It's time for a little leprechaun fun! My Irish blooded girl is mischievous like a leprechaun, and I'm so lucky to have her. She is the pot of gold at the end of my rainbow, so it is only fitting that she have a fashionable leprechaun hat, or in this case, headband as the St. Patrick's Day holiday approaches.
I crafted her a cute leprechaun headband with just a few simple craft materials.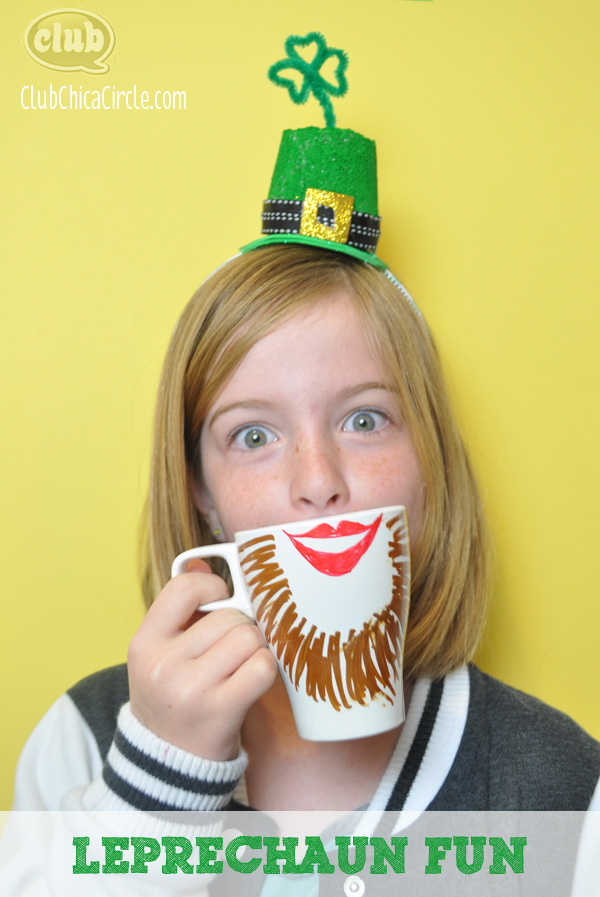 She already owned a shamrock patterned headband, but any 1″ wide headband could work for this craft idea. I used a green cone-shaped foam shape, self-adhesive glittery gold and green foam sheets, black ribbon, green pipe cleaners, green acrylic paint, scissors, XACTO knife, and a glue gun.

First I cut the top off of the green cone foam to make the hat base shape. I used an XACTO knife, but a simple table knife with a serrated edge would work too.
Then, I painted it with green acrylic paint and let dry.
I traced two circle shapes (larger than the foam hat shape) using the bottom of a plastic cup as a guide. Then I cut them out with a scissors.
I attached them to the headband by peeling away the adhesive backing, and putting them facing each other with the headband in the middle. This creates the brim of the leprechaun hat. I wanted to put the hat off a little to the side, for cuteness factor.
I finished off by gluing the foam shape on top of the glittery brim, and also gluing black ribbon all around the bottom.
The final details were cutting out a gold buckle shape from the self-adhesive foam sheet, and forming a shamrock shape out of pipe cleaner which I stuck out from the top of the hat.
I couldn't resist completing the ensemble with a cute coffee mug that my little leprechaun could call her own.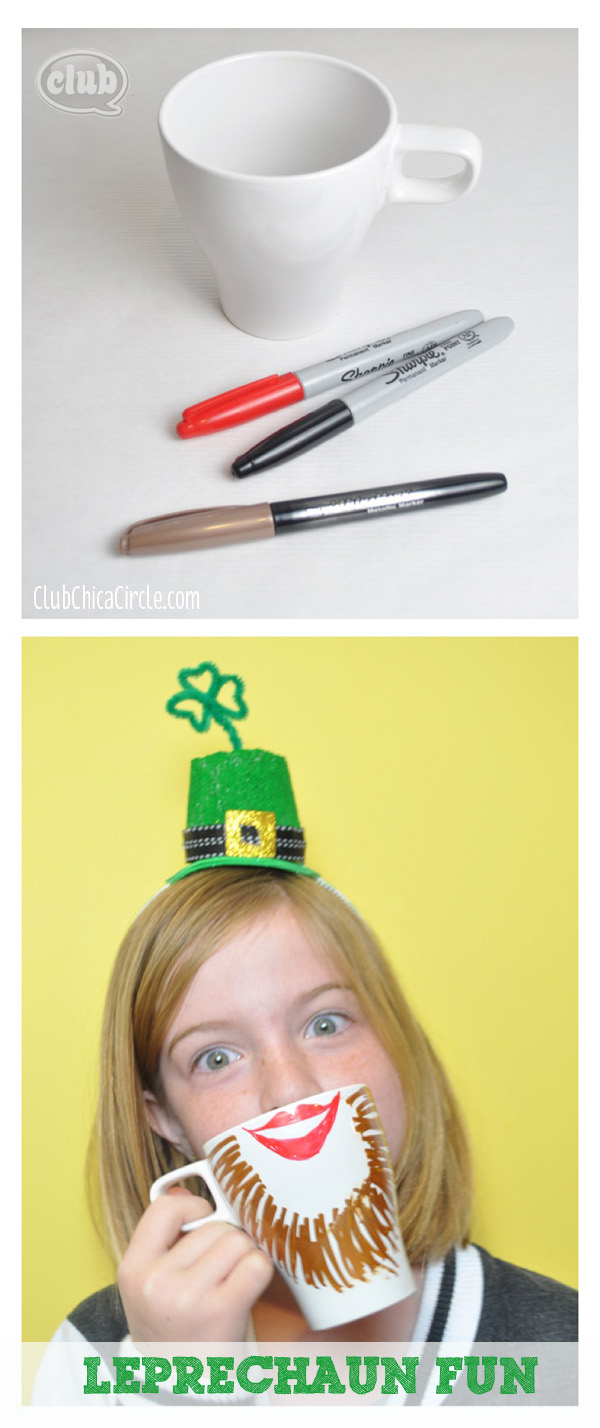 I used red, black, and bronze metallic permanent markers to color on a plain white coffee mug. I found this cute one at IKEA for $1.
On one side, I colored a gold fringed beard with cute red lips, and on the other side a fun mustache.
To set the permanent ink, bake in an oven for 350 degrees for 30 minutes. I would also recommend hand washing.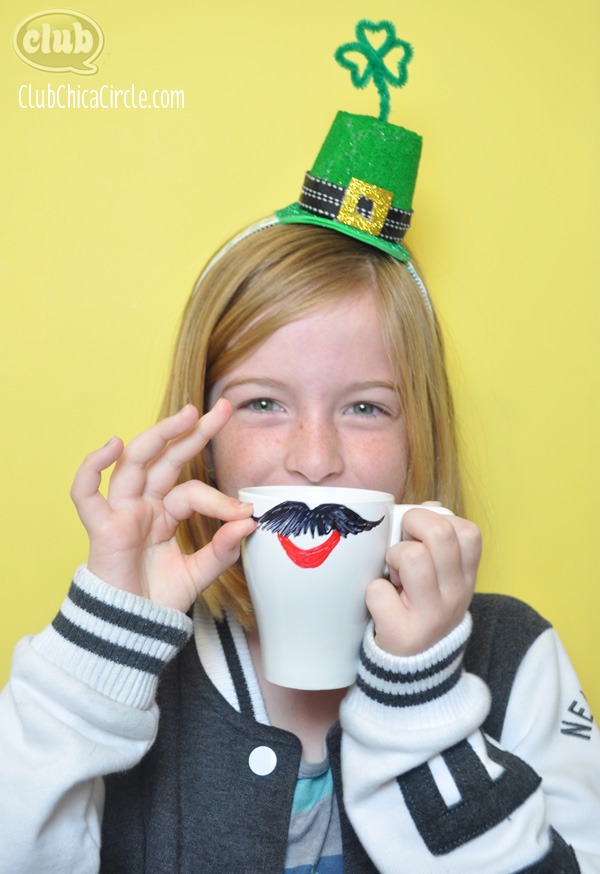 Hope everyone is feeling lucky this week. Have fun spreading  your own leprechaun cheer.
Happy crafting!
If you liked this post, and want more, you can subscribe to be on our mailing list here.
Feeling social? Follow ChicaCircle on Facebook or Twitter, and follow me on Pinterest or Instagram.