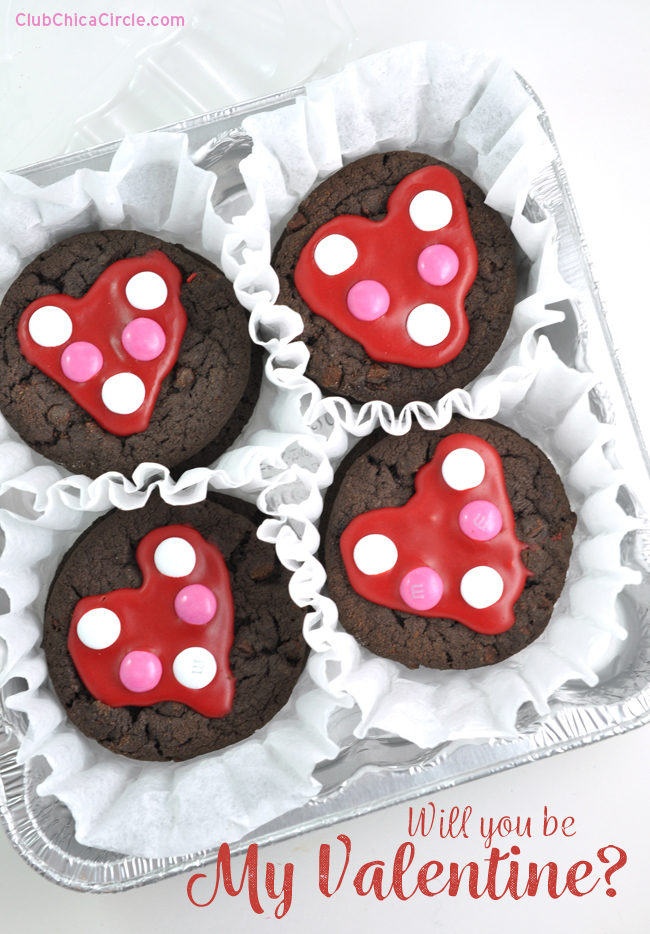 How could you resist not saying yes to being my Valentine after seeing this box of cute sweetness? You could say "Happy Valentine's Day" with a box of chocolate, but wouldn't it mean so much more if you added your own special, crafty touch to a box of chocolatey goodness?
And it doesn't have to be Valentine's Day to surprise someone special with a little something. Check out how you can easily and affordably spread some love and show you care. The bakery section in the local grocery store is a perfect place to find a wide variety of freshly made treats that can be customized and gifted, anytime! No fuss with a personal touch!
Be unique and dress up freshly made bakery cookies and turn them into special sweet treat gift boxes. Here are some creative ways to do just that:
FIRST STEP: Check out the bakery section in your local grocery store. I picked up some scrumptious-looking double chocolate chip cookies and a package of sugar cookies. And, I couldn't resist the Petite Palmiers. They looked just like hearts to me. = )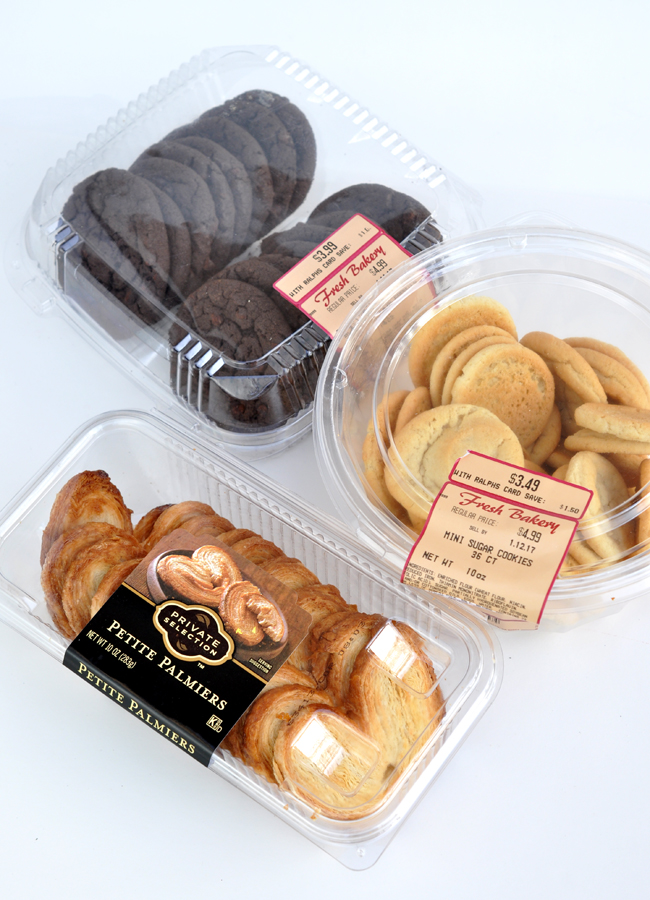 NEXT: Raid the candy and baking aisle for colorful candies and a variety of frostings. I also picked up coffee filters and cupcake liners to create my gift boxes.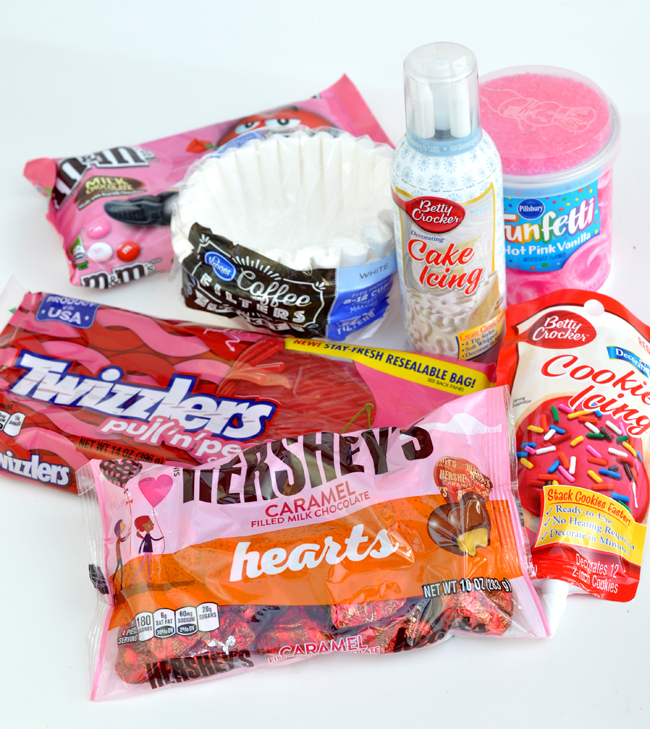 Finally, grab some square cake tins in the baking aisle.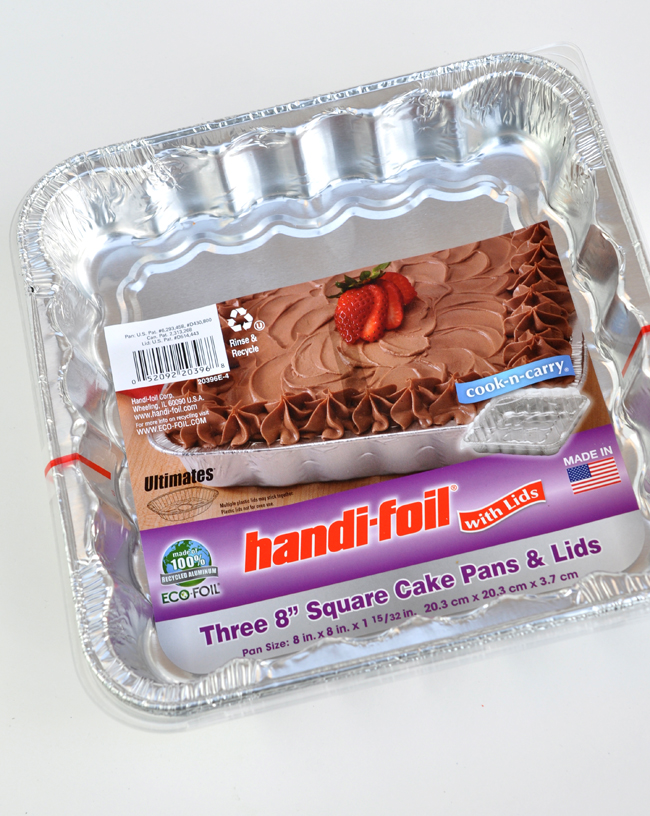 Now, let your imagination run wild! You have all the materials you need for a special, one-of-a-kind Valentine's Day gift box of treats.
Here are two different ways that I dressed up cookies for Valentine's Day:
SUGAR COOKIES WITH HEART — I frosted plain sugar cookies with hot pink frosting and put a chocolate candy heart on the top. So simple!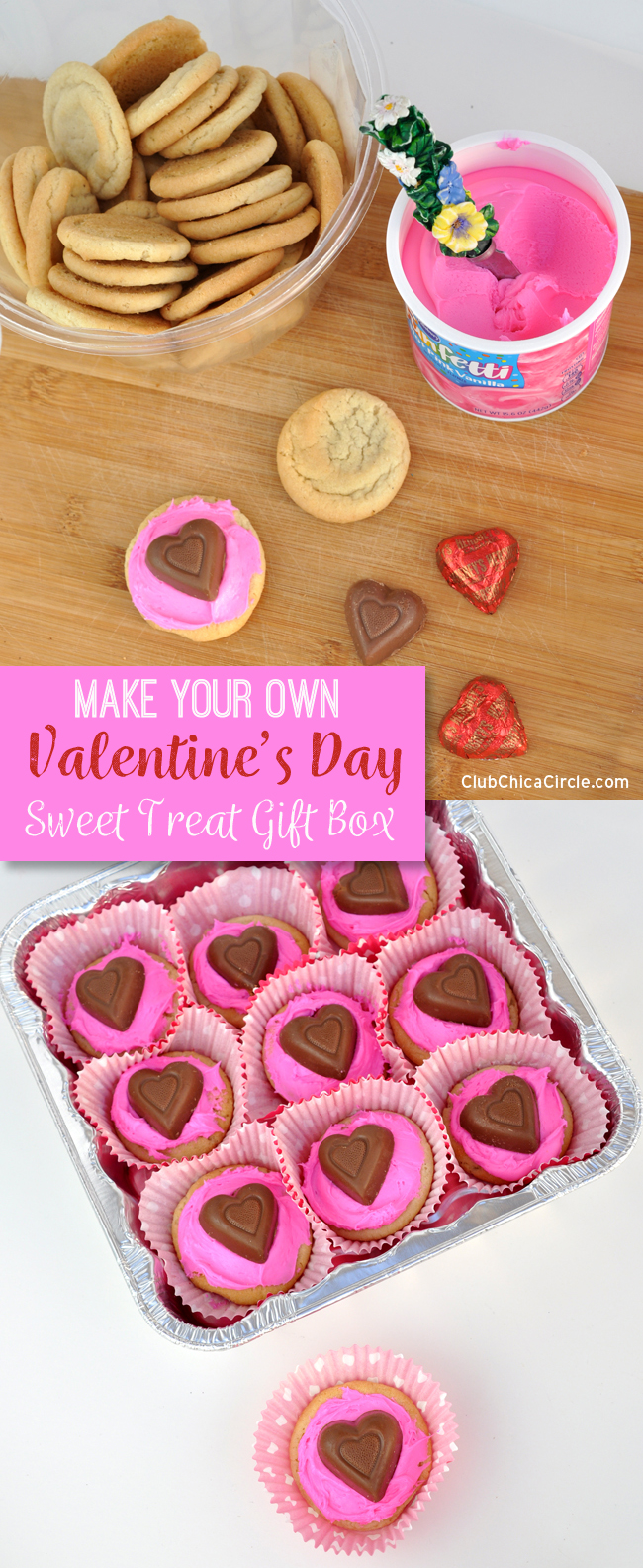 And to package them up, I put each individual decorated cookie inside a cupcake liner and then positioned 9 individual ones in my cake tin. So pretty and yummy looking!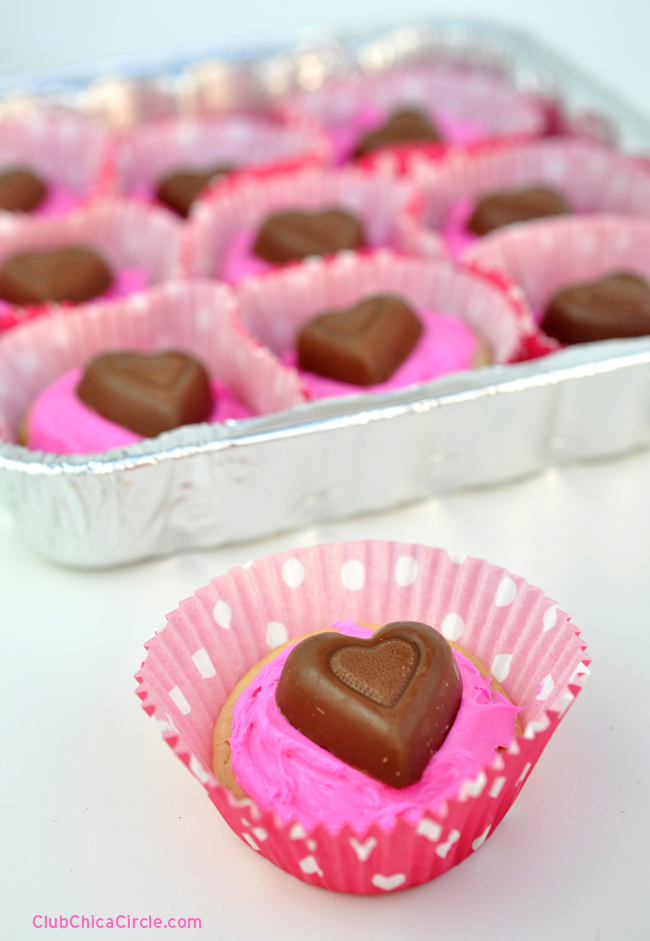 Or try this idea:
POLKA DOT HEART CHOCOLATE COOKIES— In this DIY, I used red cookie icing on large chocolate sugar cookies. Before the icing dried, I put colored M&M's on the top to make cute polka dot cookies.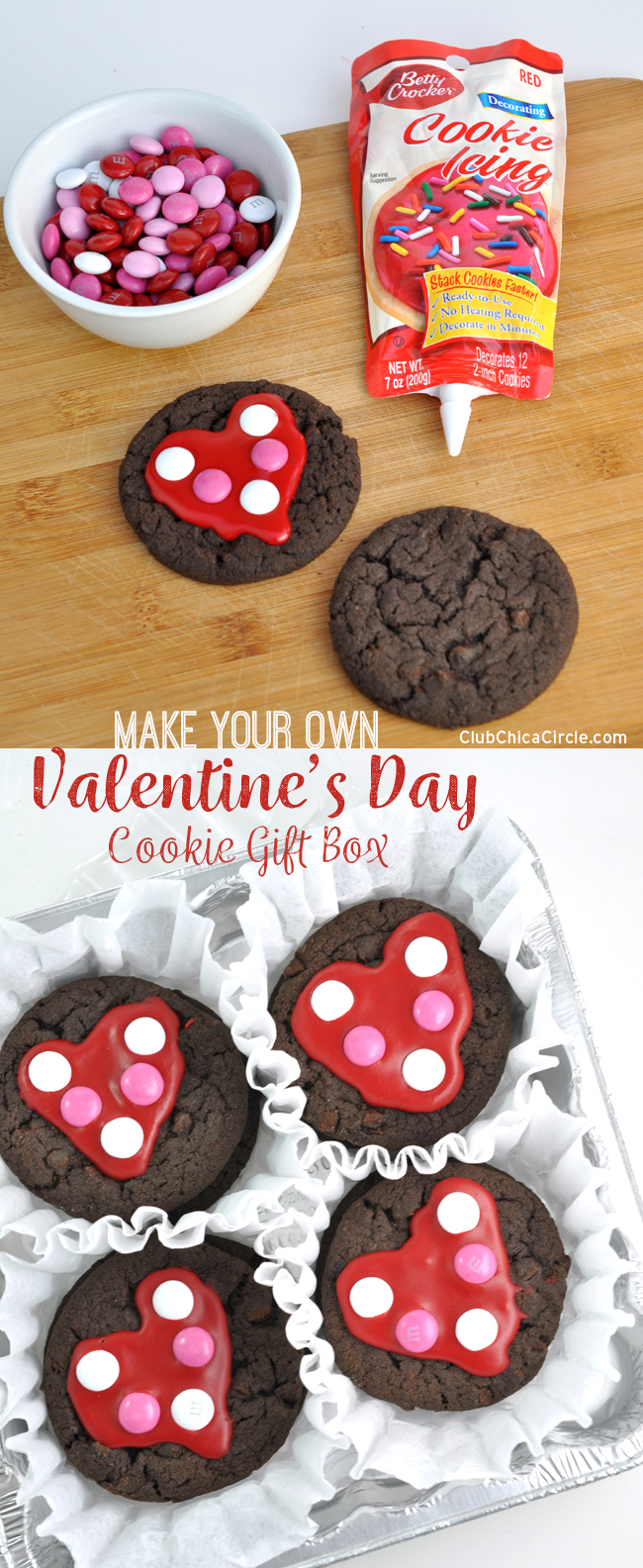 To dress it up in a box, and because these cookies were bigger, I used coffee filters as my pretty cookie liners. Because cookie icing hardens, you can stack more than one in each liner. Four stacks of cookies fit perfectly into my cake tin.
To finish off both of these yummy ideas, put the clear plastic lid on top and dress it up with a pretty ribbon bow.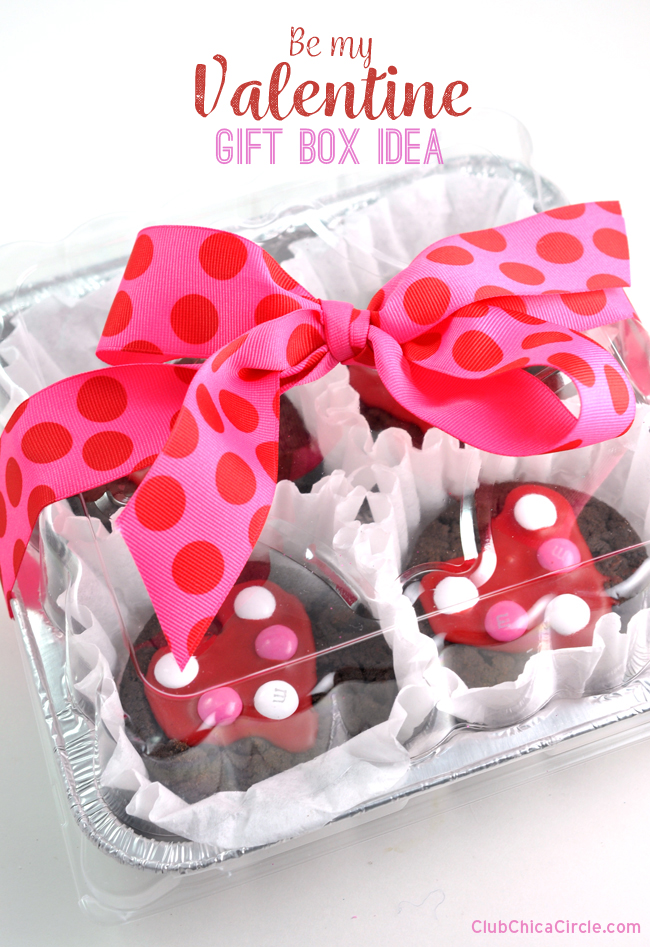 Come on, who could resist this?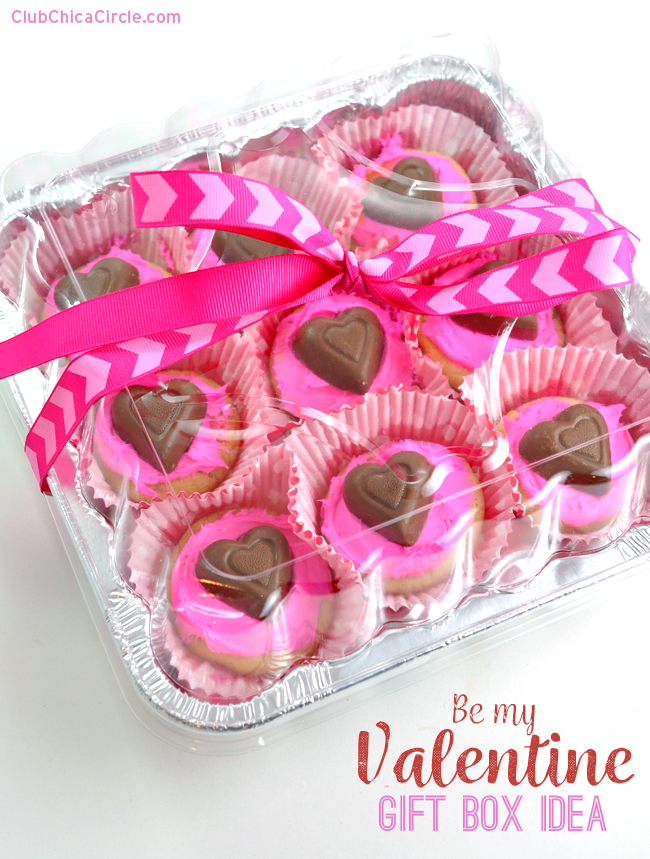 These make great Valentine's Day gifts for a teacher, babysitter, neighbor – you name it! Everyone deserves a little love, am I right?