What is on your tween's wishlist this holiday? I can tell you that Just Dance 4 has made it to the top of my daughter's list. We got on the Just Dance train 2 years ago when my girl was old enough to enjoy this party-hopping, heart-pumping Wii game. Last Christmas, Santa brought Just Dance 3 to her with a whole new batch of dances and tunes to try out. We have pulled these games out many times over the past couple years. It is a great boredom buster game for rainy or cold days. You can get almost every age involved, even the adults! It came out during her 8th birthday party for a friendly dance-off between her and her friends during her "rock star" party theme. And if we are hosting a dinner party with kids and adults, this has been a life saver when trying to keep both the boys and girls of the group laughing and playing together.
Mind you, when Just Dance comes out, the furniture in our living room gets pushed aside to make an impromptu dance floor. Recently, we have been having rainy weather outside, and my daughter and her friend needed to get some energy out, and Just Dance 3 went in.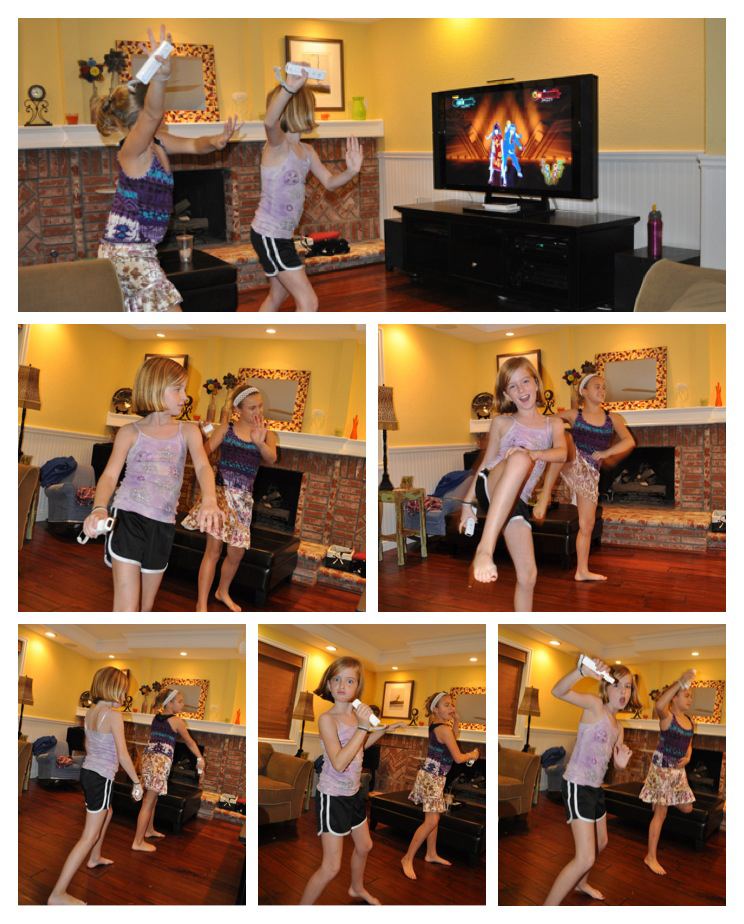 I captured them laughing, giggling, dancing, singing, and just being goofy. Here is a short clip of them trying a little Bollywood number.

With the release of Just Dance 4, she couldn't wait to add it to her holiday wish list. She loves the variety of current songs and new dances to try. So why am I sharing all this? Because is your tween is anything like mine, you will love this family friendly game to. And the best part is… here's the kicker…. TODAY, Just Dance 4 is the Gold Box Deal of the Day on Amazon.com (on sale for $22.99)!!! Grab your copy of Just Dance 4 and get ready to get your groove on. It's for the young and the young at heart. And, I have to warn you, you are definitely bound to break a sweat.
Happy Holidays!
If you liked this post, and want more, you can subscribe to be on our mailing list here.