This is a Sponsored post written by me on behalf of Kohler Co. for SocialSpark. All opinions are 100% mine.
Help! I can't get my tween out of the shower!
Don't get me wrong. That is a good thing and a bad thing. Sometimes it is such a struggle to get her to even take a shower. I know she will learn soon enough how important personal hygiene is, but it still is sometimes hard to motivate to take a shower.
Not anymore! She has always loved singing in the shower, and now with the KOHLER Moxie shower head with wireless speaker, she is the queen of karaoke.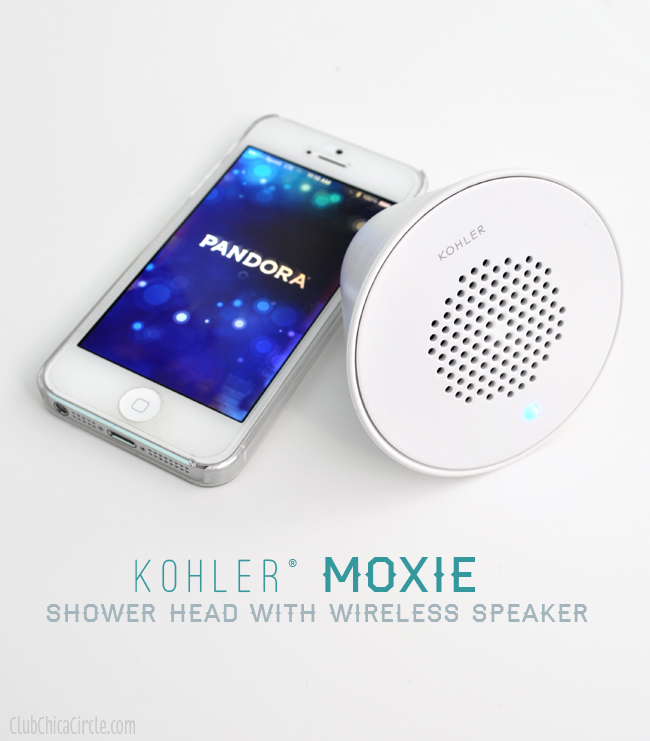 With the Bluetooth-enabled wireless speaker, it instantly connects with any Bluetooth-enabled device. She likes to pair it with her phone and stream her Pandora stations through it. It's usually her "Pitch Perfect" station or her "Ariana Grande" station that she blasts in her bathroom.
And after her shower, she usually pulls out the speaker part and takes it with her in her bedroom to get dressed. It really doesn't need a shower to work. She has found that she can use this waterproof speaker wherever she goes as long as she has her phone to connect with it.
To charge the speaker, it comes with a cord that plugs into a USB port. We simply plugged it into the her iPhone USB charger.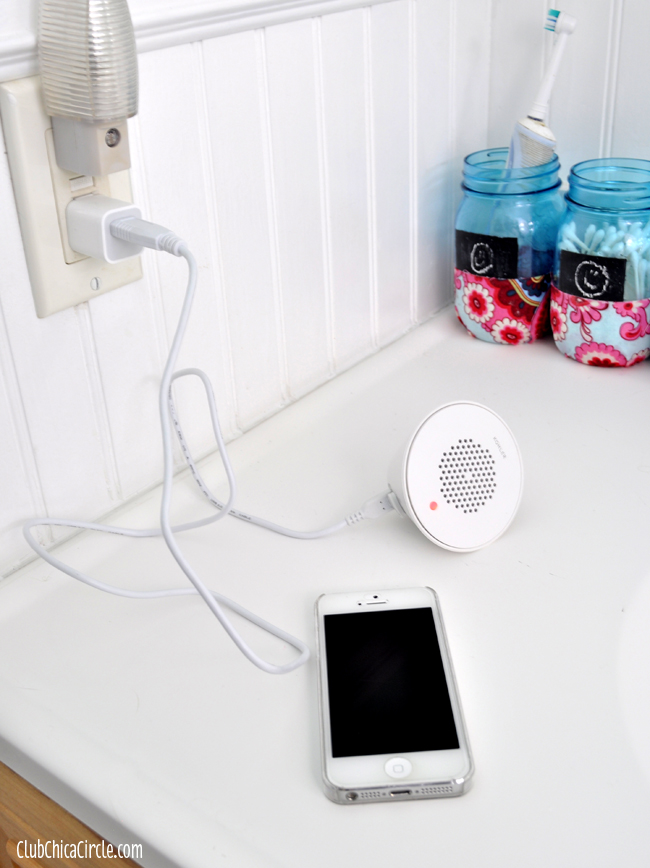 The KOHLER Moxie shower head comes in two pieces. The main showerhead easily screws into the shower pipe and replaces your old shower head.
But the real magic is in the powerful magnetic speaker that attaches in the center of it. The speaker can easily pop in and out of the shower head.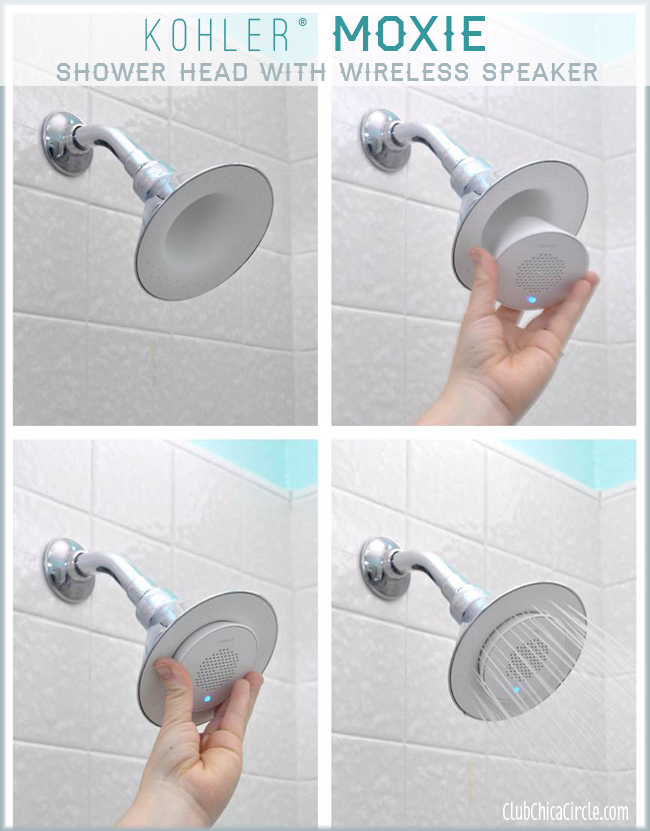 OK, and I just have to mention. This fancy shower head comes in an array of colors from navy blue, retro blue, chartreuse green, cherry red, white, and chrome.
We installed the chrome KOHLER Moxie, but I know my girl is trying to convince me that I need the hot cherry red in our master bathroom! Hmmm…. should I?
Since it's hard to explain how cool the sound is coming from the speaker, my girl will demonstrate in this super short video demonstration. Watch to end and you can see her do a little jig. = )
Would you add a little song to your shower routine if you had a wireless speaker? If you had a shower head with a speaker in the middle, what would you listen too?
I'm an 80's girl all the way. I'm thinking I would blast my WHAM! Pandora station! It's true. = )
Right now, I love that my tween wants to take a shower. We are usually out of hot water afterwards, but out comes a clean and happy girl. Honestly, showering has never been so fun!
For more info, connect with Kohler on on Facebook or follow along with them on Twitter.