Glitter is a good thing, especially when it comes to crafting!
I was so thrilled when asked to try out the new peel & stick stencils designed by the fabulous Amy Anderson of Mod Podge Rocks!
The hard part was trying to decide what to add a cool glittery pattern to. I decided to jazz up a clear plastic iPhone case, and make a one-of-a-kind glittery design on it.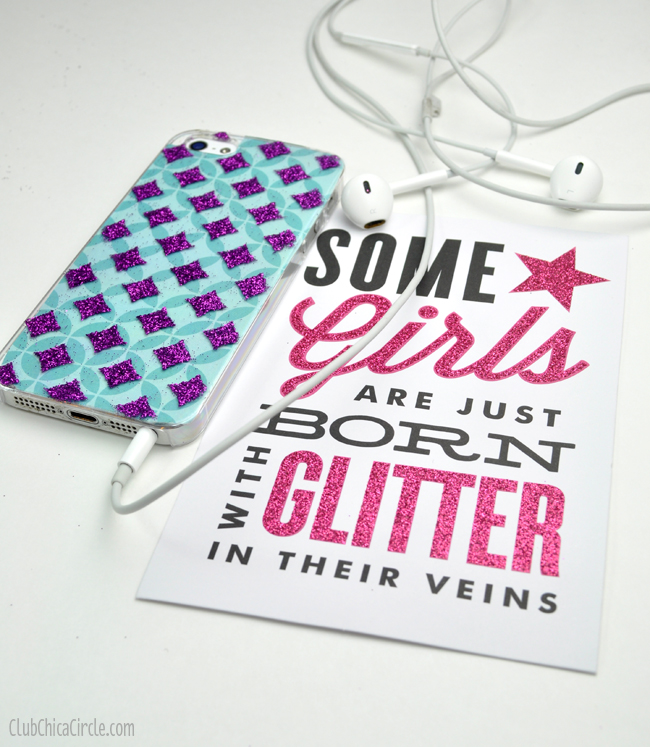 The materials I used were on the clear iPhone case: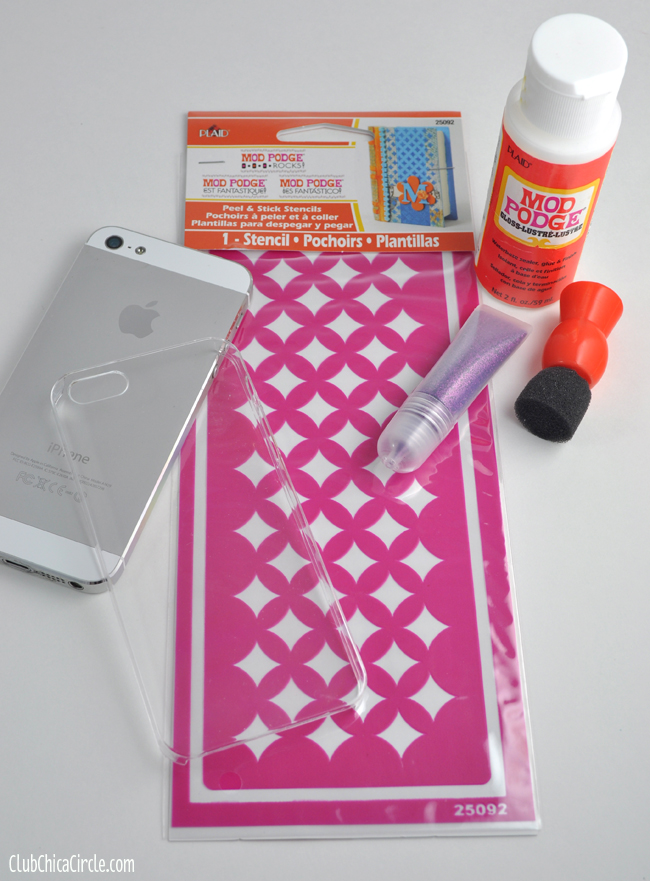 The Peel & Stick Stencils are really easy to apply, and each one can be re-used up to 20 times after cleaning.
Right now there are 6 cool designs to choose from, like chevron, dots, skeleton keys, stars, and wood grain, as well as the tangier design I picked.
I started by applying the adhesive side to my surface. Any clean smooth surface should work.
Then with my pouncer, I applied a layer of Mod Podge® over the stencil.
This is where you can pull off your stencil and apply glitter, or do what I did and apply the glitter with the stencil still on.
While the Mod Podge® was still wet, I carefully peeled the stencil to reveal my glittery pattern.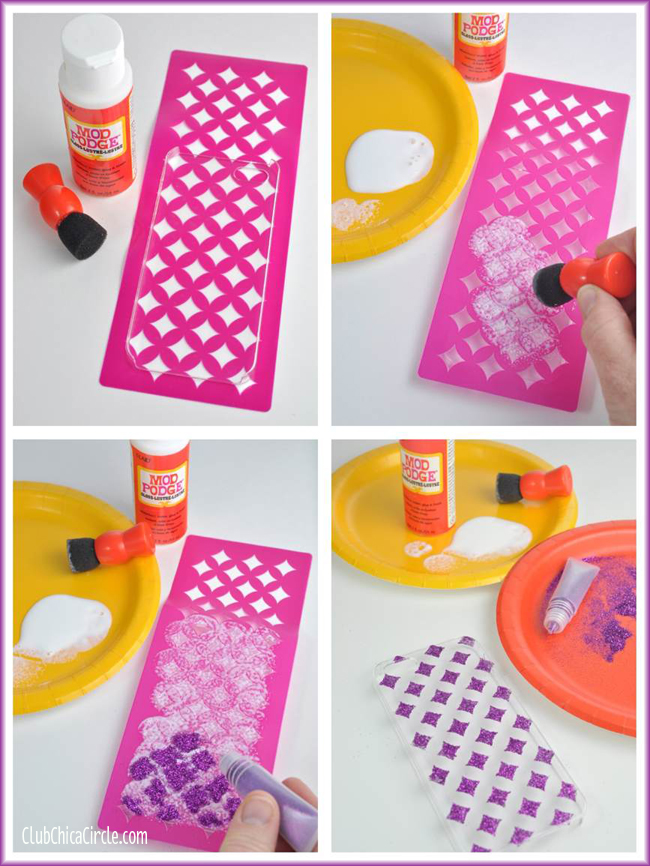 Make sure to let it dry completely for 24 hours before touching.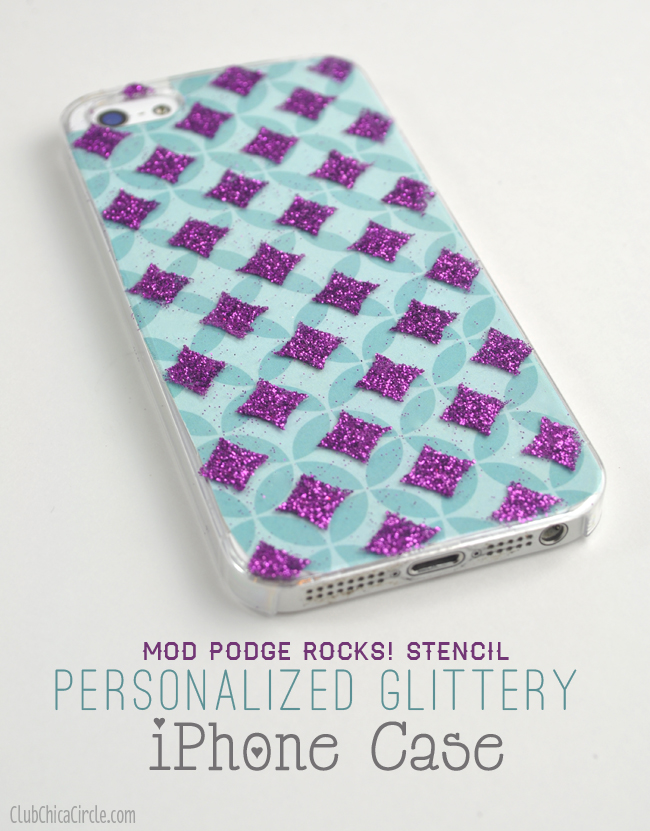 What I loved about using the clear iPhone case, is that I could add an extra dimension of interchangeable pattern to my phone design.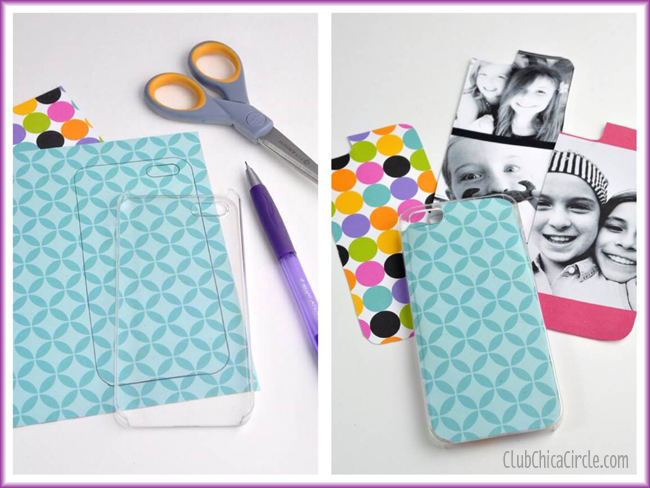 Before I stenciled the case, I used it as a stencil on some fun double-sided scrapbook paper and some pictures I printed out to size.
After tracing it on the papers, I used a scissor to cut out each shape, and made sure to cut and additional corner off where my camera hole is on my phone.
Now, I can pop the paper inside the case, sandwiched between the phone and the case, and switch it up as I please depending on my mood.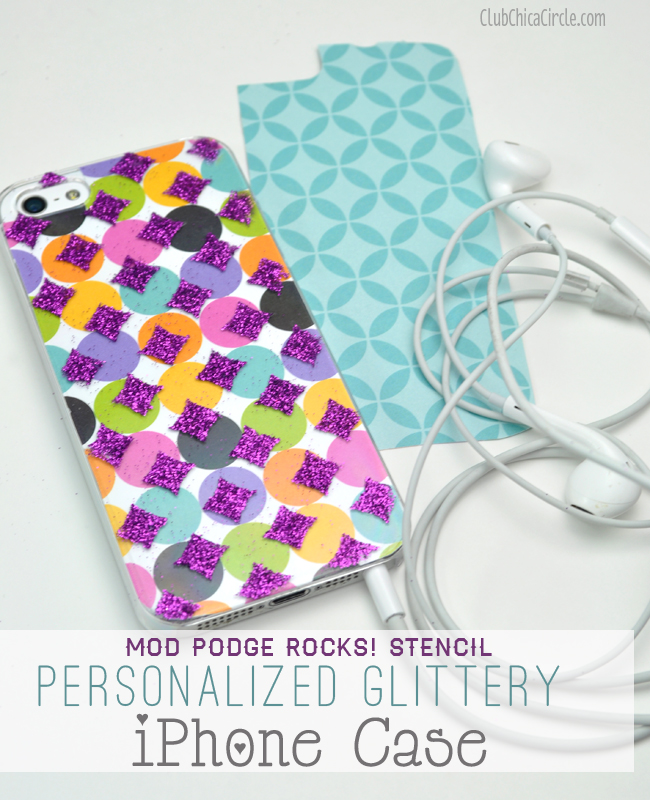 Or wanting to see my favorite tweens in the whole wide world.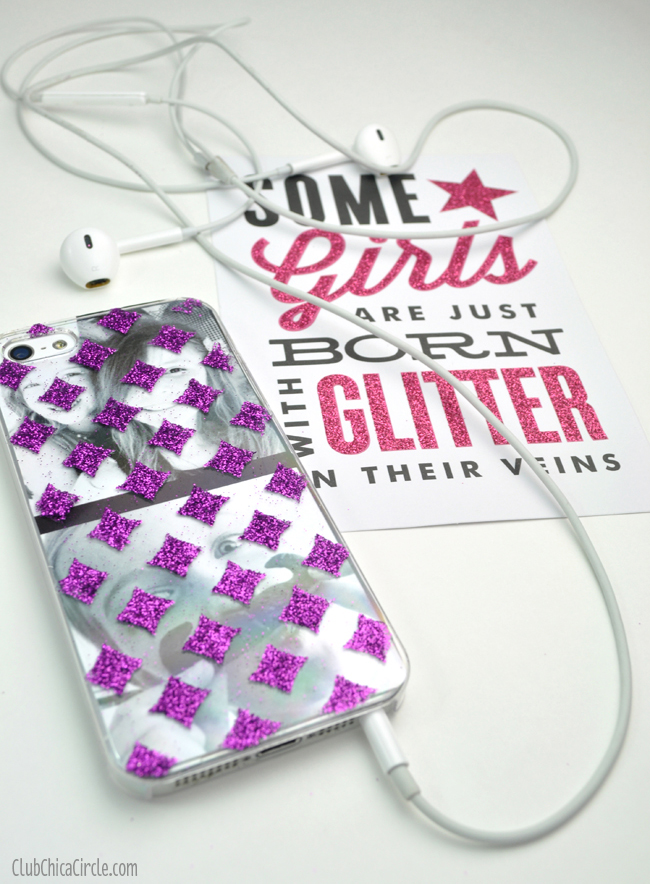 Now the hard part is convincing my tween not to snatch this snazzy case for herself. = )
If you want more information about the new Mod Podge Rocks! Peel & Stick Stencils, go here.
Happy Crafting!
If you liked this post, and want more, you can subscribe to be on our mailing list here, and make sure to get your free Cupcake Toppers Printables for Every Occasion.

Feeling social? Follow ChicaCircle on Facebook or Twitter, and follow me on Pinterest or Instagram.