My girl loves to paint!
I know you all know that my girl is a crafty soul. As much as she loves to craft with me, the top creative activity on her list has got to be painting. On weekends, she is often begging me to pull out the canvases and the paints.
Valentine's Day and her birthday is coming up, and one of the things that was one her Christmas wishlist but didn't get was her own art set.
If you have a creative tween like me, you will love this super easy homemade art gift set idea—perfect for any aspiring artist!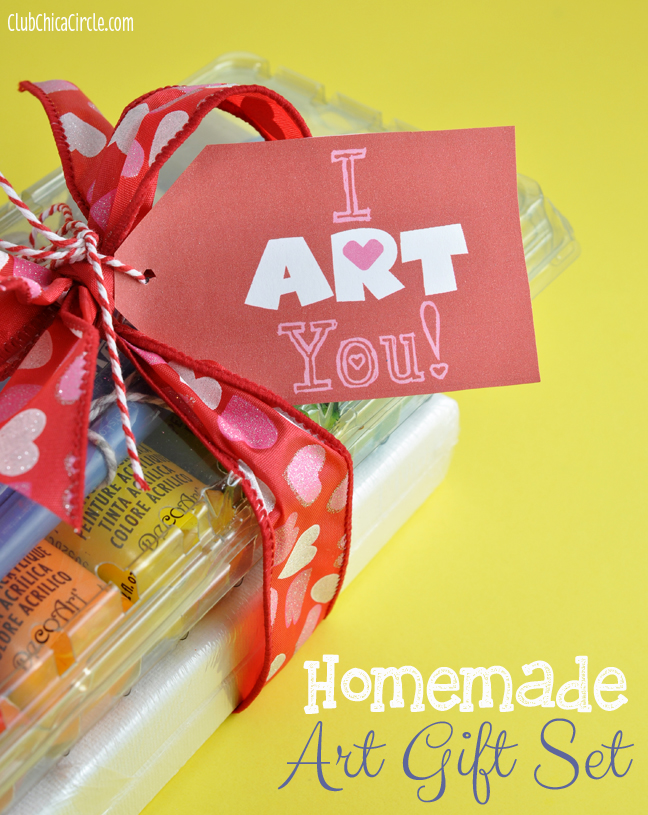 You can find many acrylic and craft paints that come in this handy 2 oz bottle. I have shelves and shelves of almost every different color.
One day when I was recycling a raspberry plastic container, a little upcycle lightbulb went off in my head.
A raspberry container is the absolute perfect size to fit 6 of these 2 oz paint bottles.
The rest is all about putting 6 paint bottles with paintbrushes and a canvas or two, and you have the perfect aspiring artist gift set!

That's it! It's all about packaging. I picked a rainbow of paint colors for this gift set and placed them in a cleaned up plastic berry container in which I removed the label from.
I packaged a set of paints with the brushes on top of the bottles, and a small set of canvases behind, and then all tied together with a pretty ribbon and gift tag (get free printable below).
Another way to package it is with a bigger canvas and attaching it together with stripes of pretty washi tape.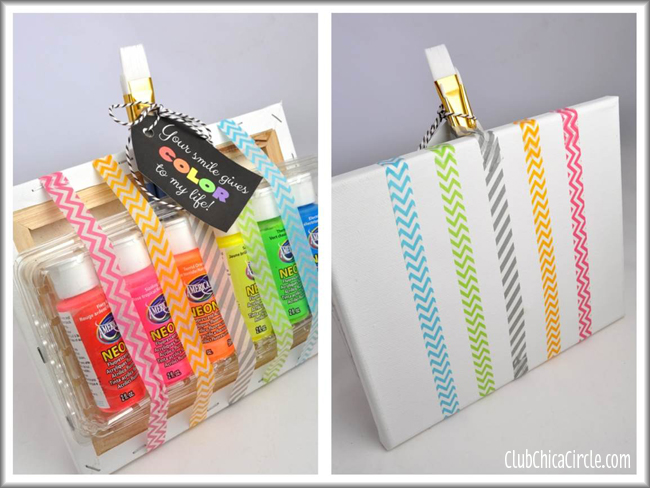 A great idea for tweens is to package cool neon colored paints together.
In both sets I used Americana acrylic paints.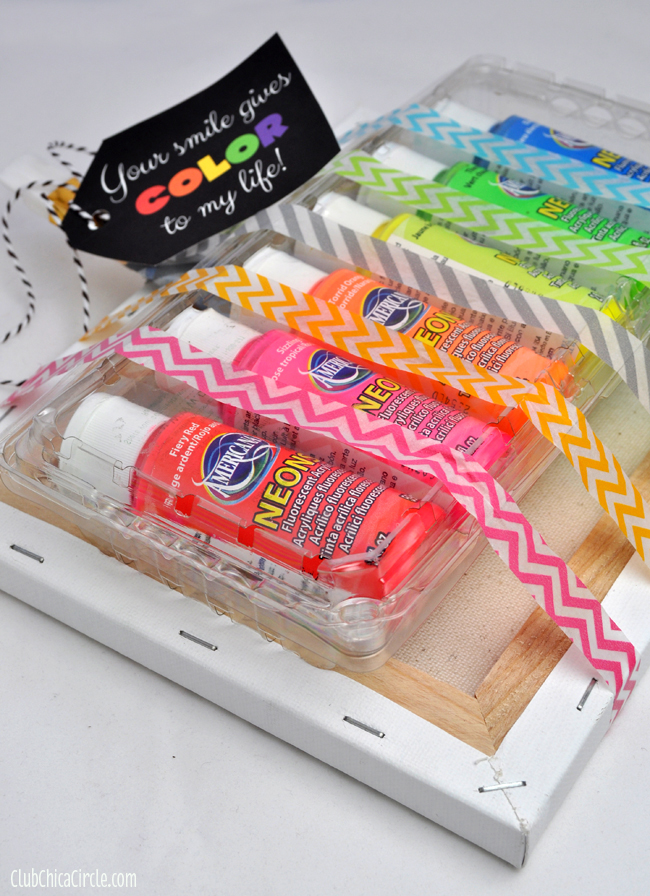 I designed a few different gift tag options:
"I ART You!"
or "
Your smile gives COLOR to my life!"
or "
You are the RAINBOW in my cloud of life!"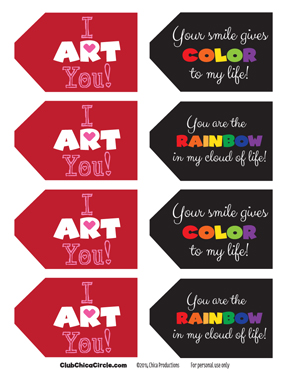 Grab your free Homemade Art Gift Set Printable Gift Tags here, because I heART you all!
Enjoy and Happy Crafting!
If you liked this post, and want more, you can subscribe to be on our mailing list here, and make sure to get your free Cupcake Toppers Printables for Every Occasion.

Feeling social? Follow ChicaCircle on Facebook or Twitter, and follow me on Pinterest or Instagram.