Hope everyone has a super fun and safe Halloween!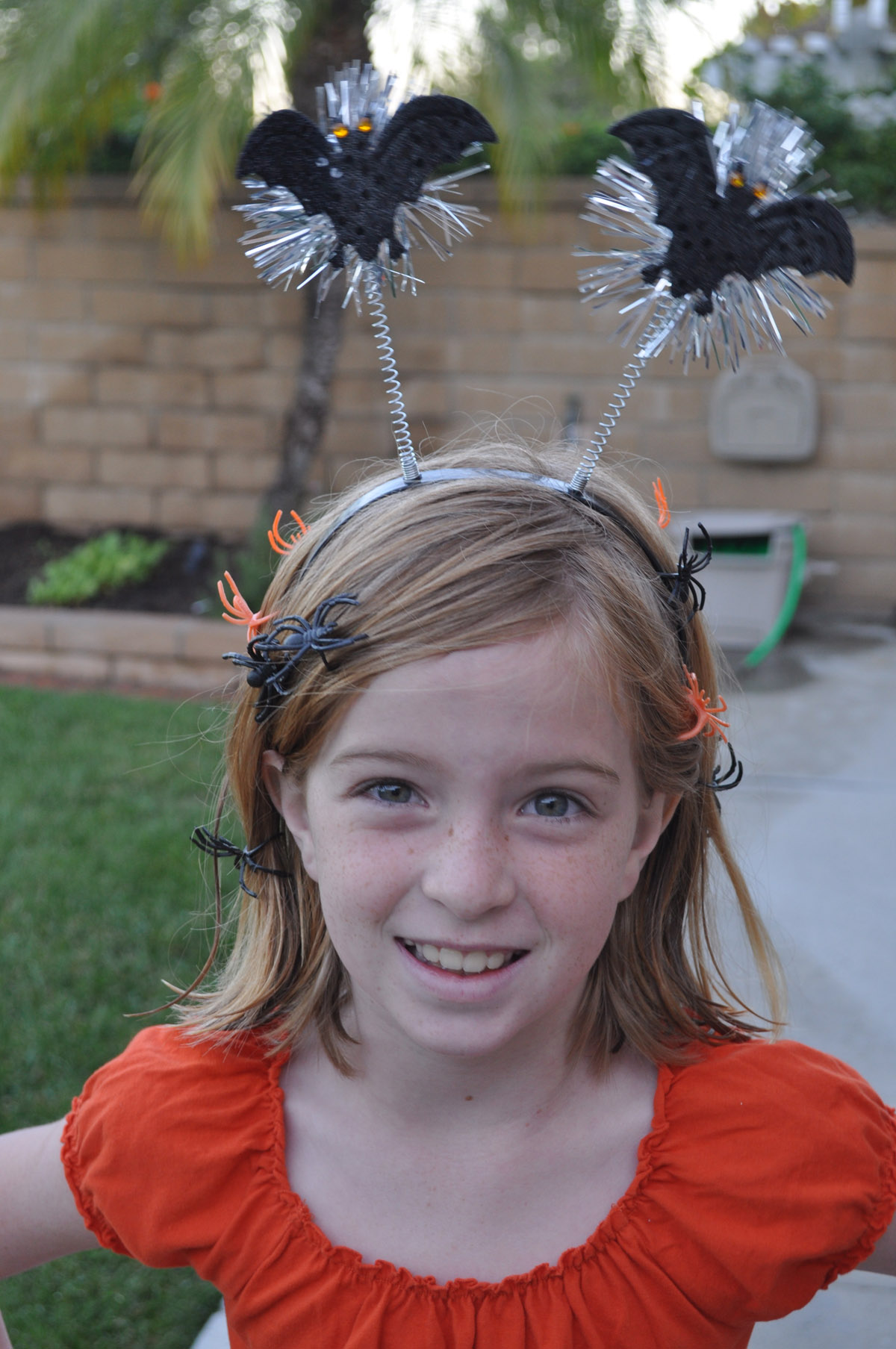 My tween's school doesn't allow costumes in school on this Halloween school day, but that didn't stop us from getting into the spirit! We took it as one more day to show off our creepy crawly side. I sent her off to school with a spider-infused hairstyle and a candy corn manicure. Also, she happily wore her bat headband that Gramma Jule had just sent for the occasion.
I love this age! I love that she can still rock a festive headband, and pair it with spooky spiders in the hair, but still be old enough to appreciate a fun festive nail painting.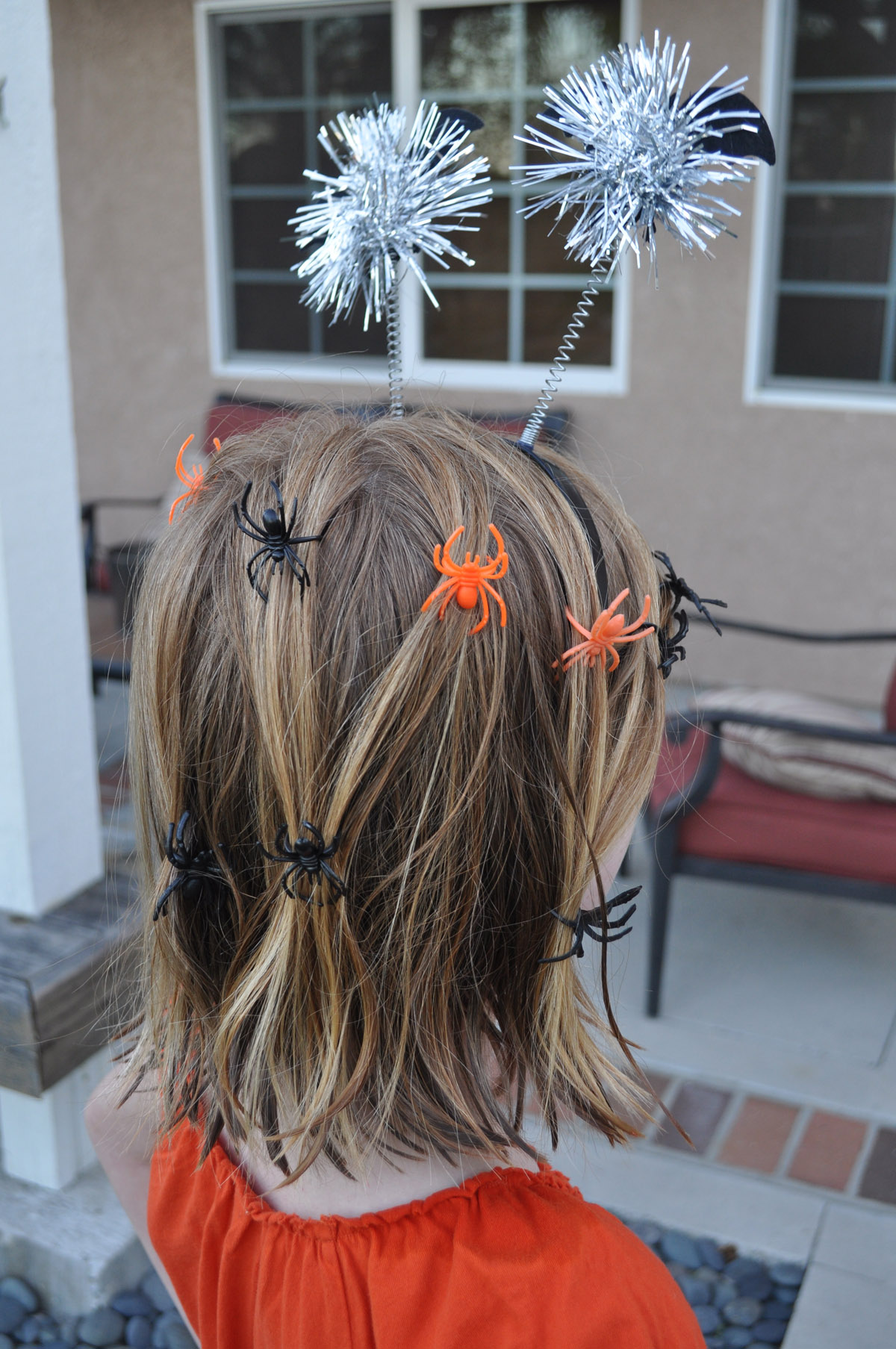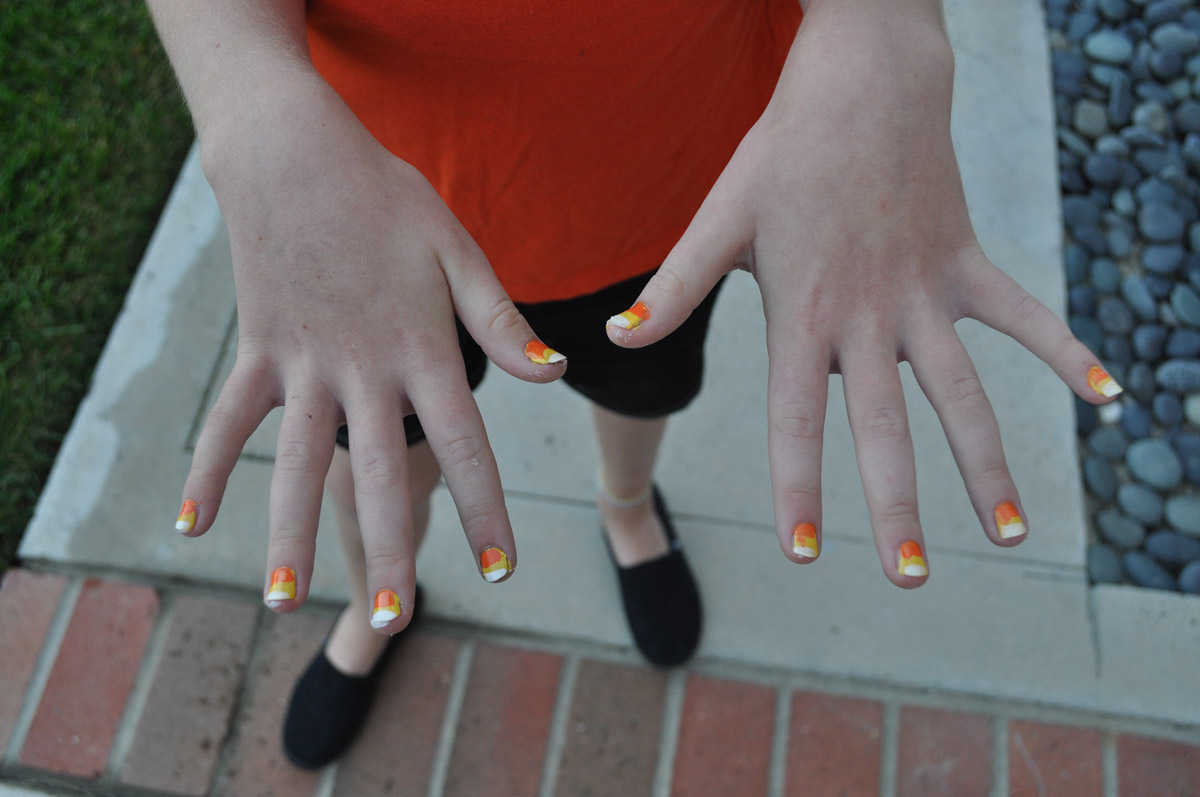 Even if you aren't dressing up today, you can really have fun with your nails today. With orange, black, white, and yellow nail polish, some of the combinations and designs you can make with a toothpick can be super cute and satisfying!
Here are some ideas:
From left –
Black spider
Halloween plaid
Halloween polka dots
Candy Corn inspired
Spiderweb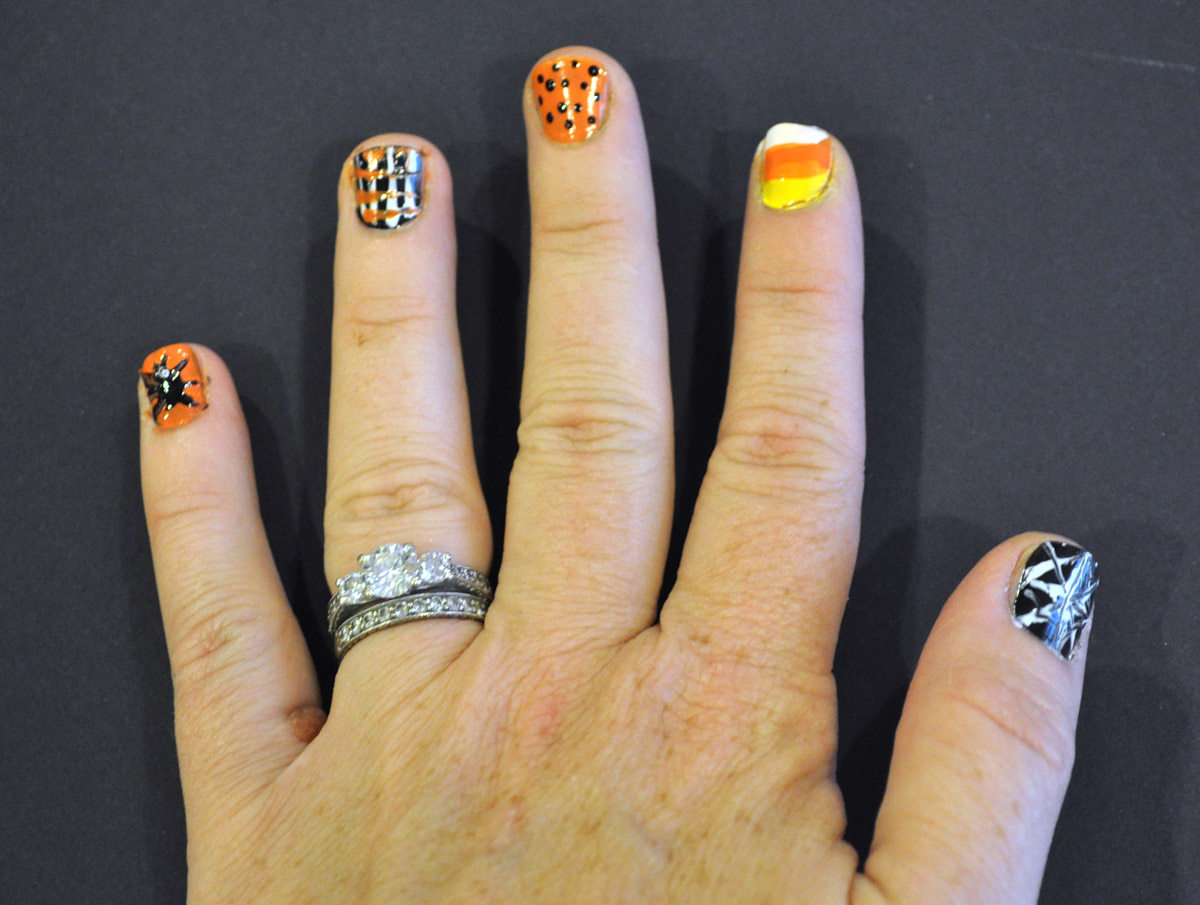 How will you show your Halloween spirit today? Have fun with it!
Boo and Happy Halloween!