These crayons are so much fun!
Yes, watercolor crayons! I actually received my set of watercolor crayons as a gift from a dear friend, and she was so right when she told me that they were her new favorite toy.
Check out how easy they are to use:
The gel watercolor crayons go on the paper so easily.  A little goes a long way, and then when you add water to them, you can get some really gorgeous watercolor effects!
Once I started, I couldn't stop playing. I created this…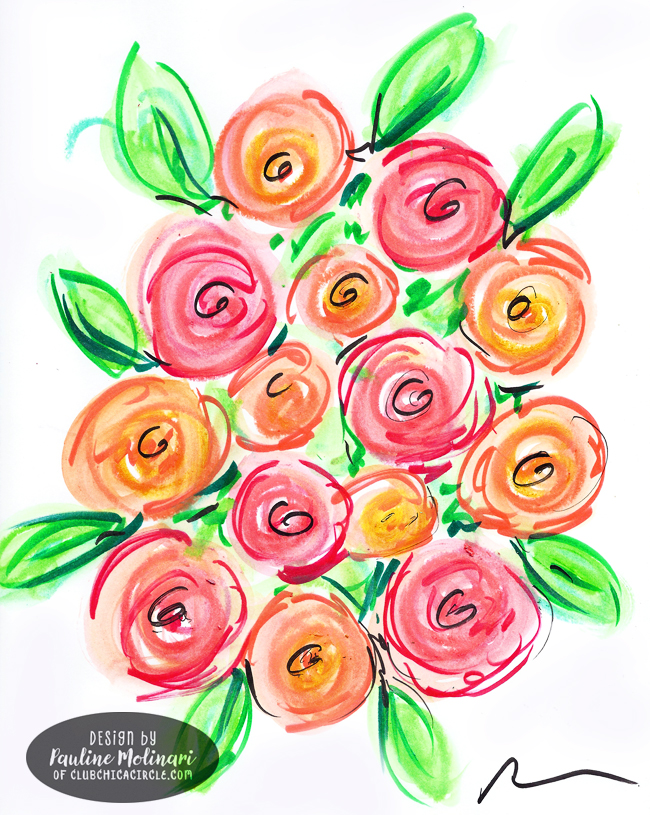 and this…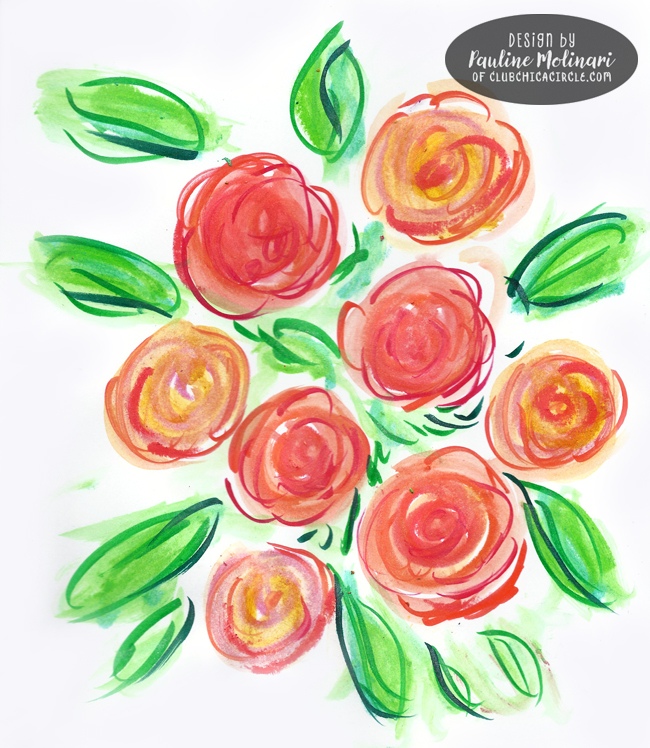 and this…just to share a few flowery designs.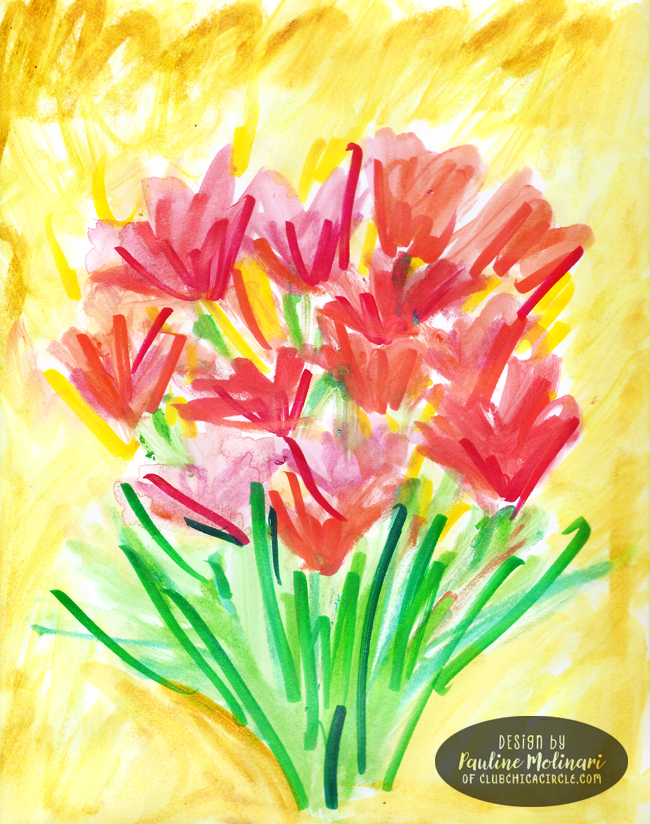 And with my new obsession of turning my art into a repeating pattern, I couldn't resist in creating this pretty flower pattern: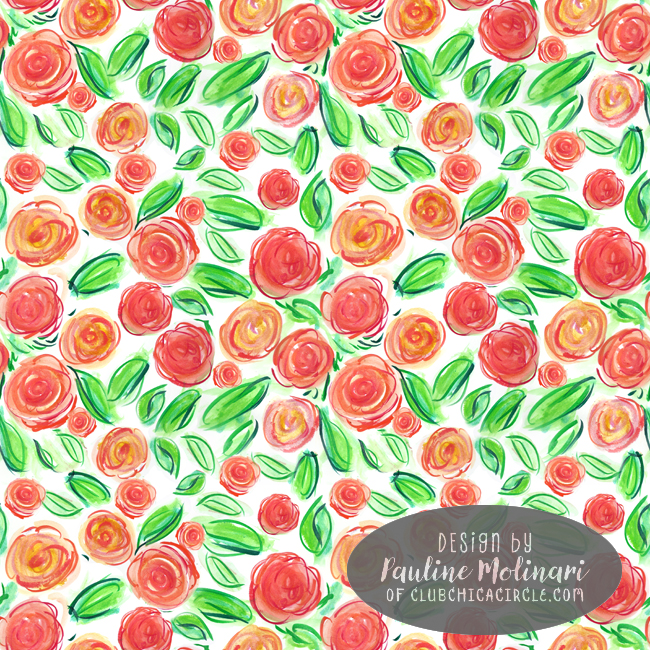 Here is exactly what I used: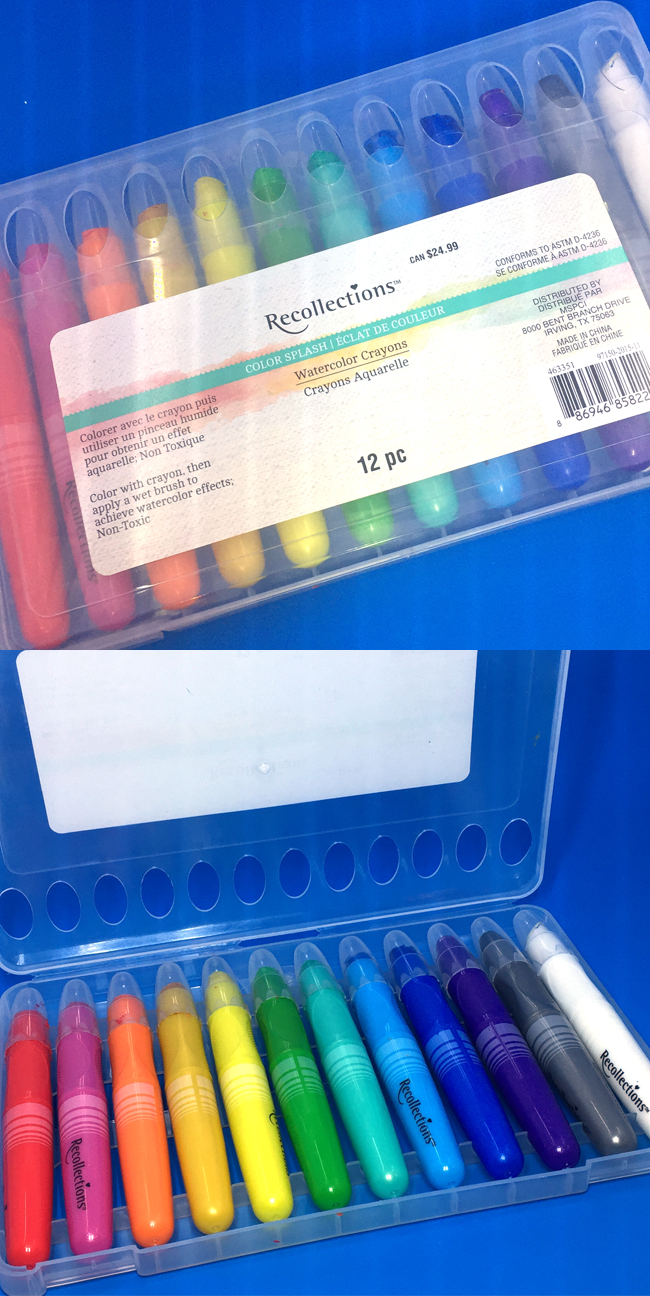 and these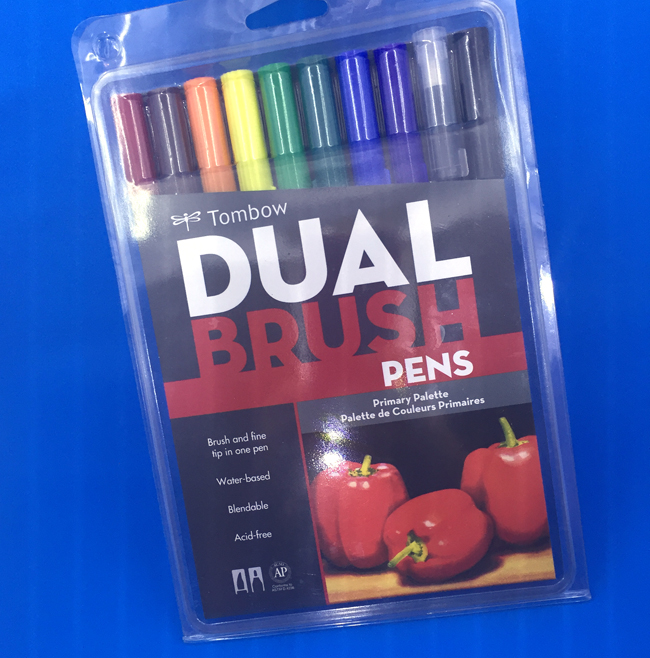 I also used this water brush set, but you could also just as easily use a paintbrush and a glass of water. But, I just love the ease of the water brushes with the water conveniently in the tube attached to the different sized brush heads.
I found these watercolor crayons on Amazon, or Michael's craft stores usually carry the Recollections brand.
Here are the Tombow Dual Brush pens I used. (affiliate links)
The lessons I learned:
You are never too old to play with crayons and markers
You can create some really pretty effects with watercolor crayons
They are so easy to use, portable, and don't make a huge mess
I love my new creative toys! If you are looking for a fun new art medium or super easy creative project, check out watercolor crayons and brush markers! You will love them!