Disclosure: As part of the Elmer's Crafty Parents Team, this post is sponsored in part by Elmer's. All photographs, ideas, and opinions are completely my own.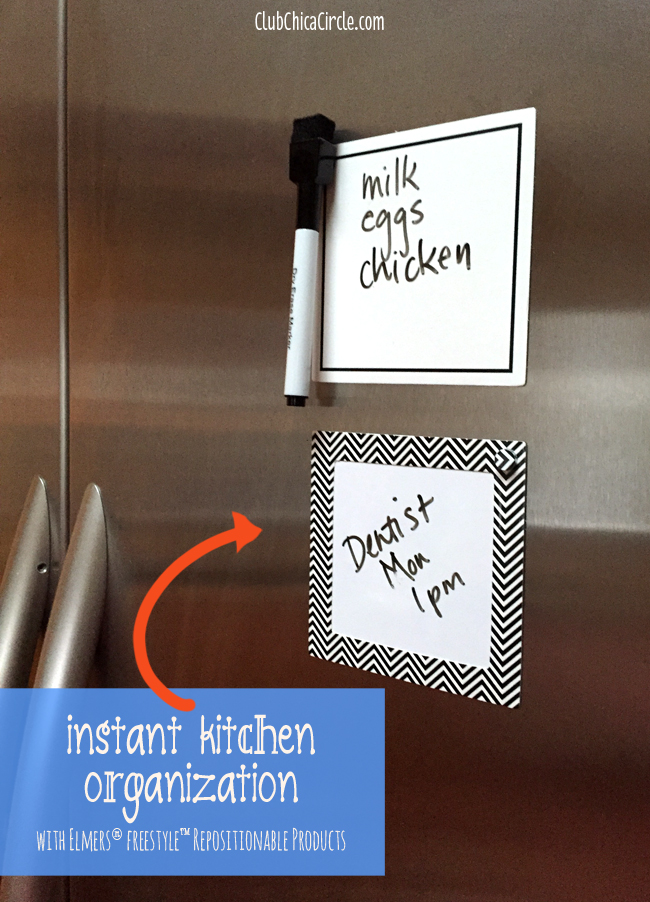 I love stainless steel appliances. But somedays I also miss being able to attach a magnet on the front of it, to either hang a note or grocery list, or even my daughter's artwork.
I was so delighted when I got the opportunity to try out Elmer's® freestyle™ Repositionable products. You may know Elmer's for glue, but let me tell you, this new line of products is super cool and make home organization projects super easy. From hooks, to clips, to mini dry-erase pads, these freestyle products are so convenient and easy to use. There are no tools required to apply. They don't cause any damage or leave residue on surfaces, and they can hold up to 10 lbs. And best of all, they are repositionable!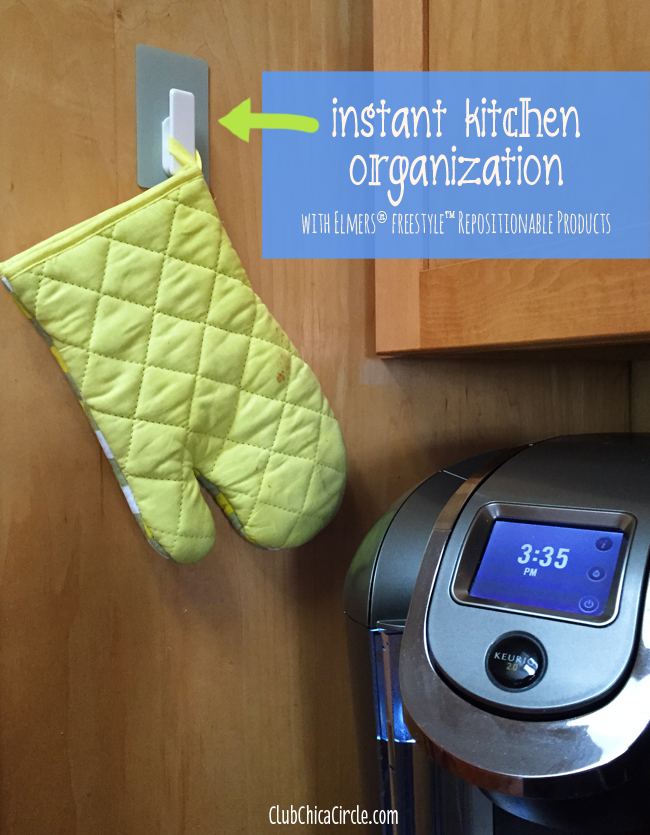 They come in a variety of designs and colors.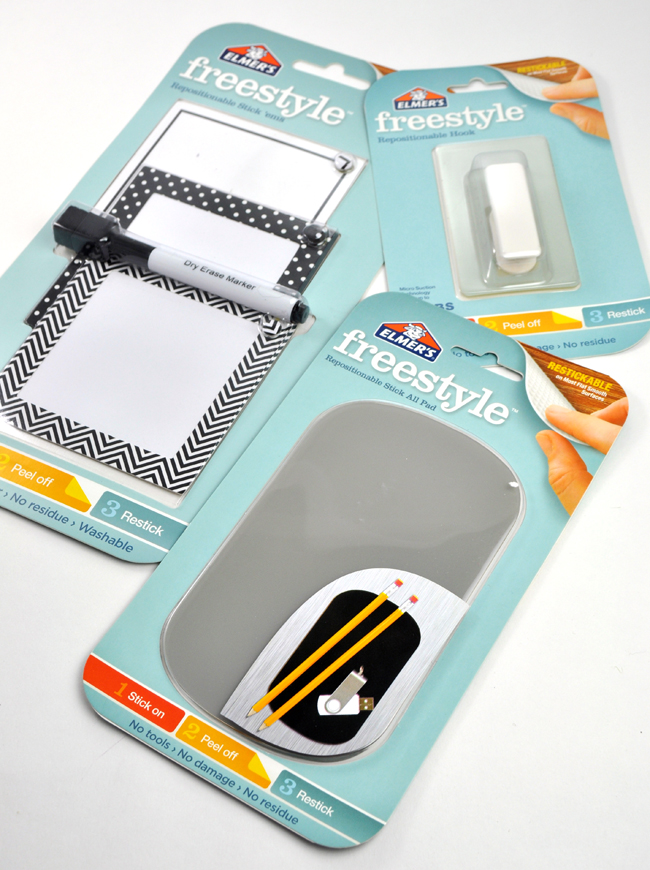 One of the coolest products in the freestyle line, I think, is the "Stick All Pad".
We stuck one on the side of my daughter's loft bed, and it easily holds her retainer case and a chap stick that she can access while laying in bed.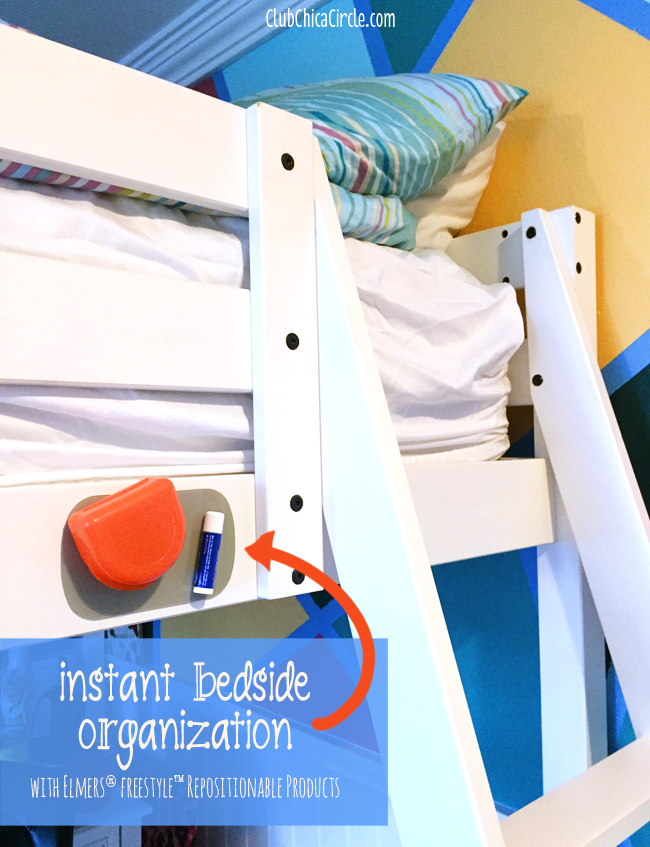 Seriously cool!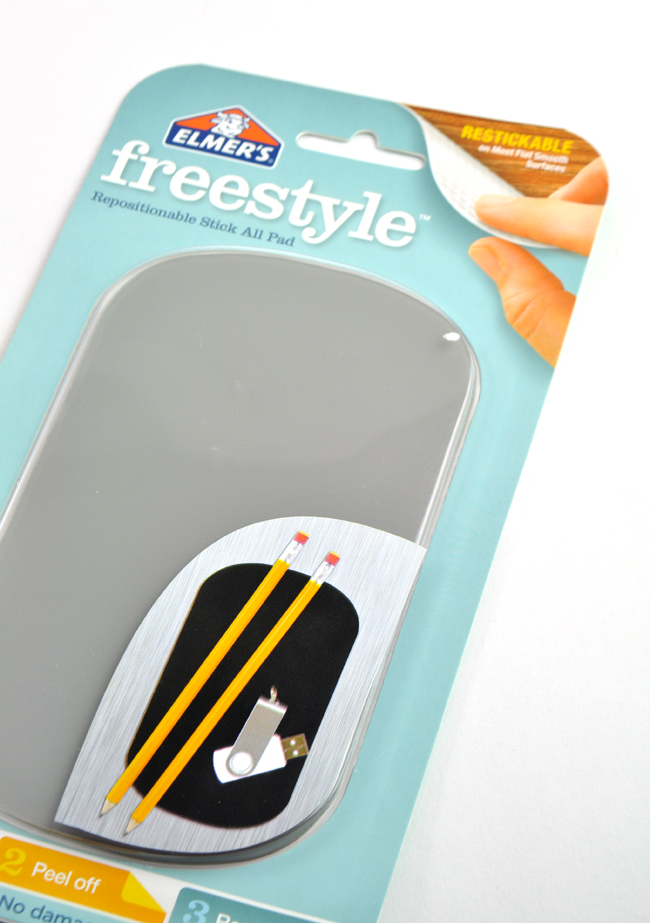 And my teen can't wait to use these in her school locker!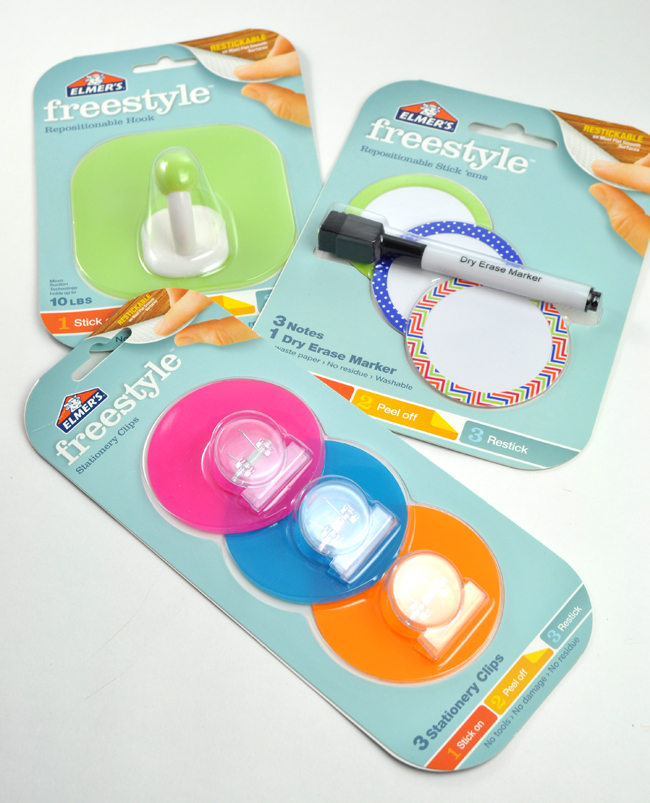 These will be perfect to keep her organized at school too!
Create your own organization and customization in the kitchen, bathroom, closets, laundry room, office, locker, and classroom too!
Check out the full line of Elmer's freestyle products available online and in a variety of stores like Joann's and Kmart.

Disclosure: As part of the Elmer's Crafty Parents Team, this post is sponsored in part by Elmer's. All photographs, ideas, and opinions are completely my own.a