We recently had the pleasure to experience a cupcake decorating party at in the infamous Casey's Cupcakes in the her newest location in the Woodbury shopping center in Orange County. And I say infamous because my tween absolutely loves watching Cupcake Wars, and was completely starstruck when she met the fabulously stylish vision in pink of Casey's Cupcakes who was a contestant on the show and Wall of Fame winner of 2011. She was inspired by her fashion sense and her beautiful cupcakes. I have to say, I think her logo is a spot on representation of the beautiful, creative woman behind the popular Casey's Cupcakes.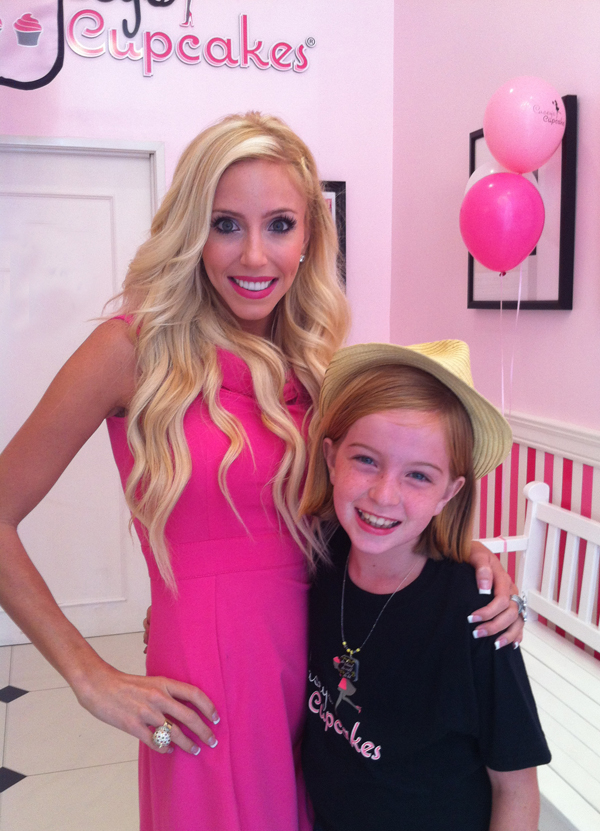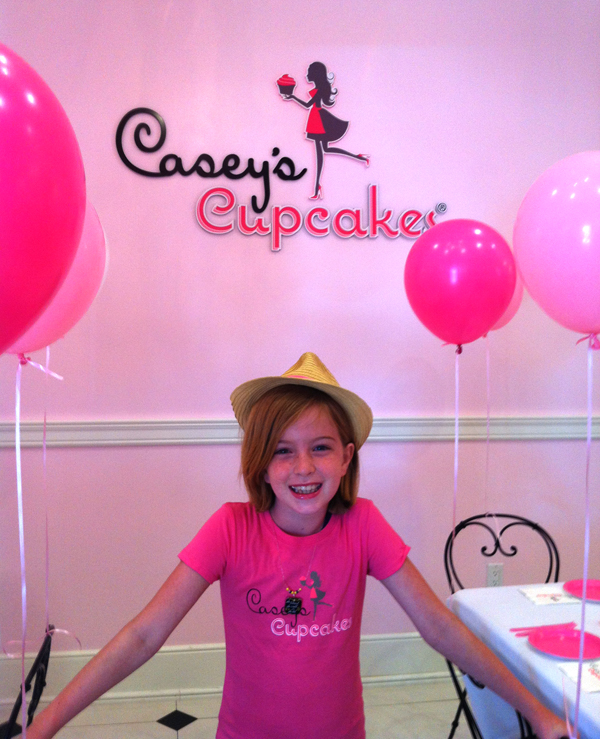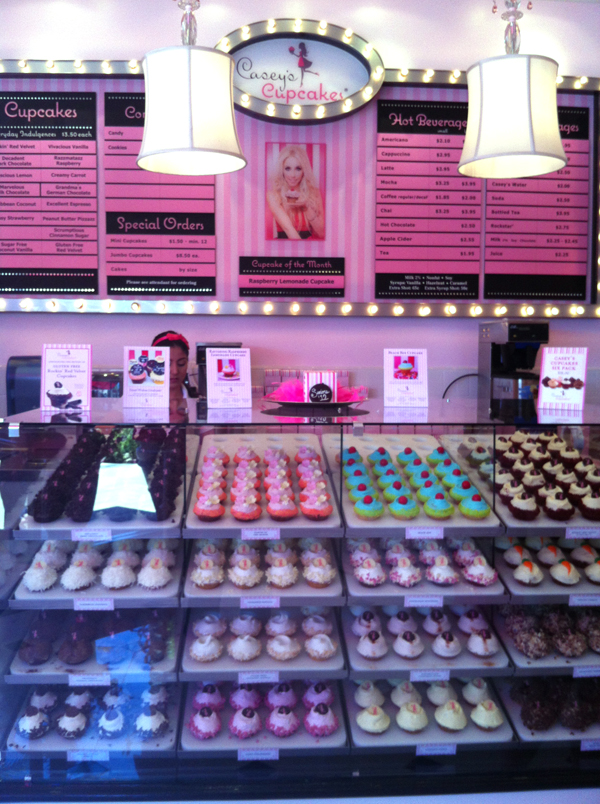 This is Casey's first location with a party room set aside, and I have a feeling they will get a lot of use out of it! The decor is perfect, complete with chandeliers and pretty signage.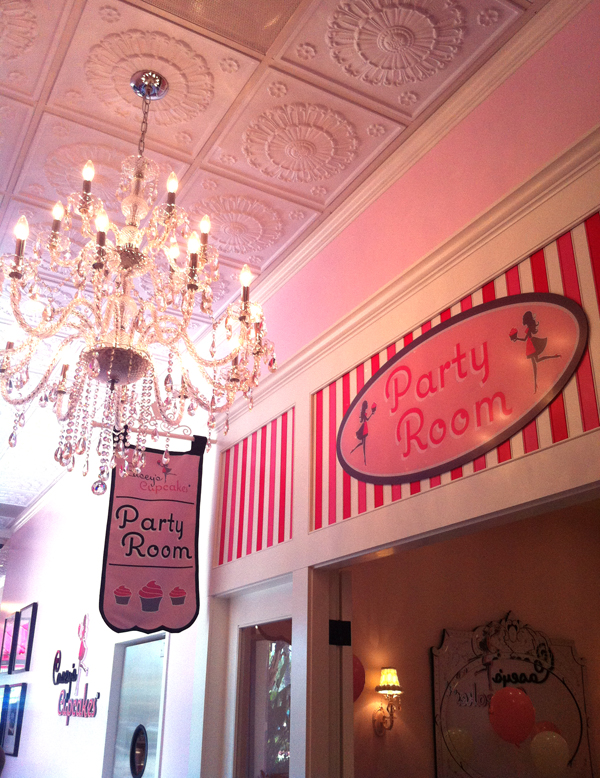 I loved how they set up the room, ready for kids to dig right in and get decorating. Different colored frostings were piped into paper cups, a variety of different toppings were placed in cupcake liners, and unfrosted cupcakes were placed on a cute cupcake stand.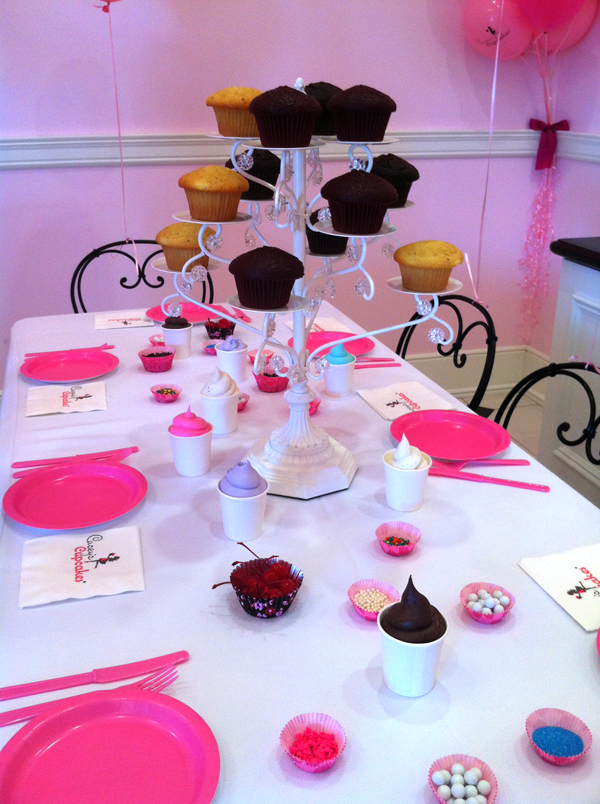 The kids were left to their own creativity to make a variety of cupcake designs to either enjoy immediately, or take home. Here is one of Maggie's cupcake creations, which she called "Love".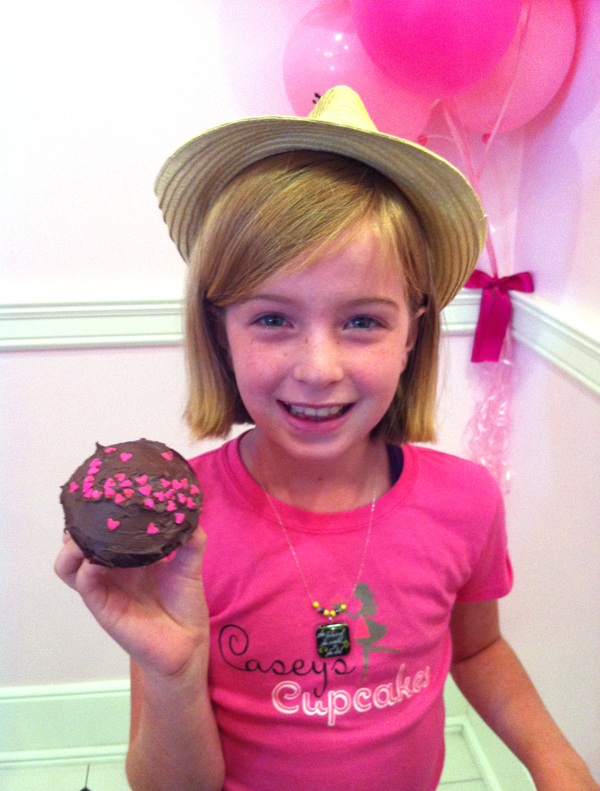 So if you are in the Orange County area, I highly suggest you sample one of Casey's cupcakes for yourself. We brought home one of her "decadent dark chocolate" cupcakes. One word – amazing!
If you are in the mood to plan your own cupcake party, take a cue from Casey on how to make a successful one. Set up small cups of festive toppings, and have a variety of frostings on hand. Kids can use plastic knives to spread on the top of unfrosted cupcakes. If you want to take it a step further, place frosting in separate piping bags. With 4th of July around the corner, this could be a fun family activity too. I can see red, white, and blue frostings now with a sampling of different sprinkles or fun toppings.
The foodie in me wants to try these yummy Lemon Blueberry cupcakes – so pretty!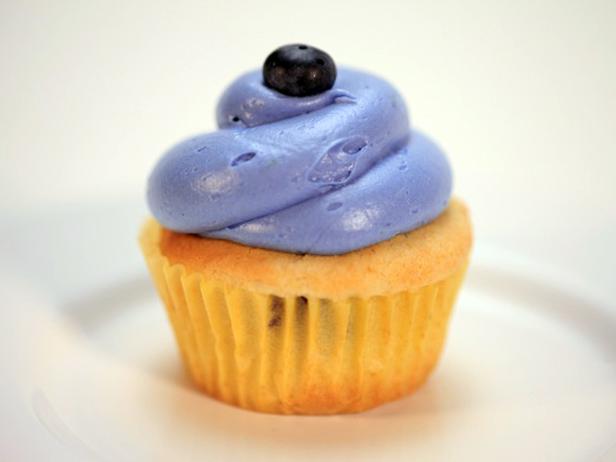 And I love these fun patriotic cupcake decorating ideas from Passion for Parties.
Who doesn't love celebrating with cupcakes, no matter what the occasion? We hope your 4th of July celebration is a sweet one.
Happy crafting!
If you liked this post, and want more, you can subscribe to be on our mailing list here.