4th of July is right around the corner, and summer is is full swing. I was inspired to combine two favorite summer celebrations into one fun food craft – patriotic smores! If you are planning any backyard BBQ's this would make a great family friend, super festive twist on a summer favorite treat. We love s'mores, especially creative ways to enjoy this tasty treat.
With a little prep, kids will love to create their own patriotic smores. The best part is, the prep is just as fun as making the yummy, gooey smores.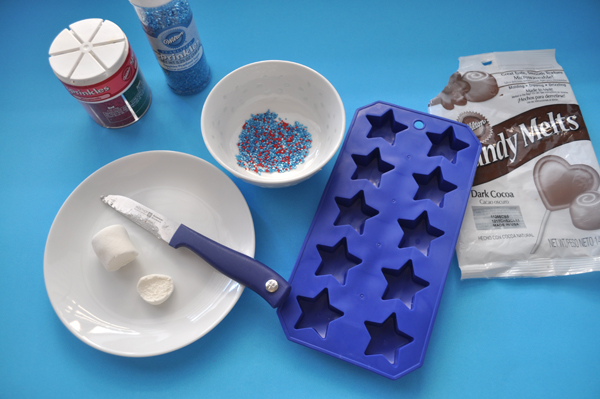 For the marshmallows, cut off a little slice off of the top of each marshmallow. Dip the now sticky end of the marshmallow into a bowl filled with a combo of blue and red sprinkles or colored sugar.
Next, I used a star shaped ice cube tray (that I found in the Target dollar section) for a chocolate mold. I melted chocolate candy melts in a sandwich bag in the microwave. then I snipped off one corner and squeezed chocolate in each of the star shapes and placed them in the refrigerator to set up. Once you have squeezed chocolate into each mold, pick up the mold a couple inches off of the counter and drop. Repeat until all of the chocolate has settled to create an even layer of chocolate.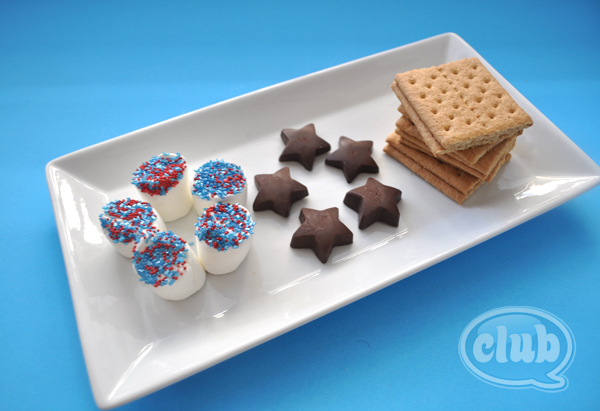 When you are ready for the party, plate the red, white, and blue marshmallows, chocolate stars, and a stack of graham crackers on a plate. Melt the marshmallows as you would normally over a grill, firepit, or even a gas burner (with adult supervision of course). We have even toasted marshmallows over camping sternos at a sleepover before.
I tested out this recipe with my tween, and I had to quick grab it out of her hand to get a shot of the final product. YUM!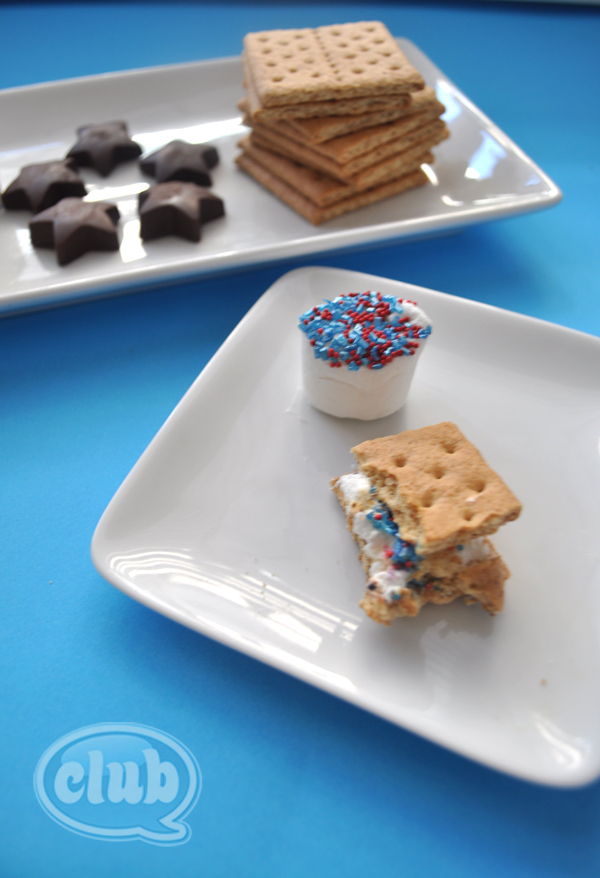 However you celebrate, we hope it is a safe and happy holiday for you. Don't forget to get your free patriotic printables too!
Happy crafting!